1166 Roseberry Creek Road, Roseberry Creek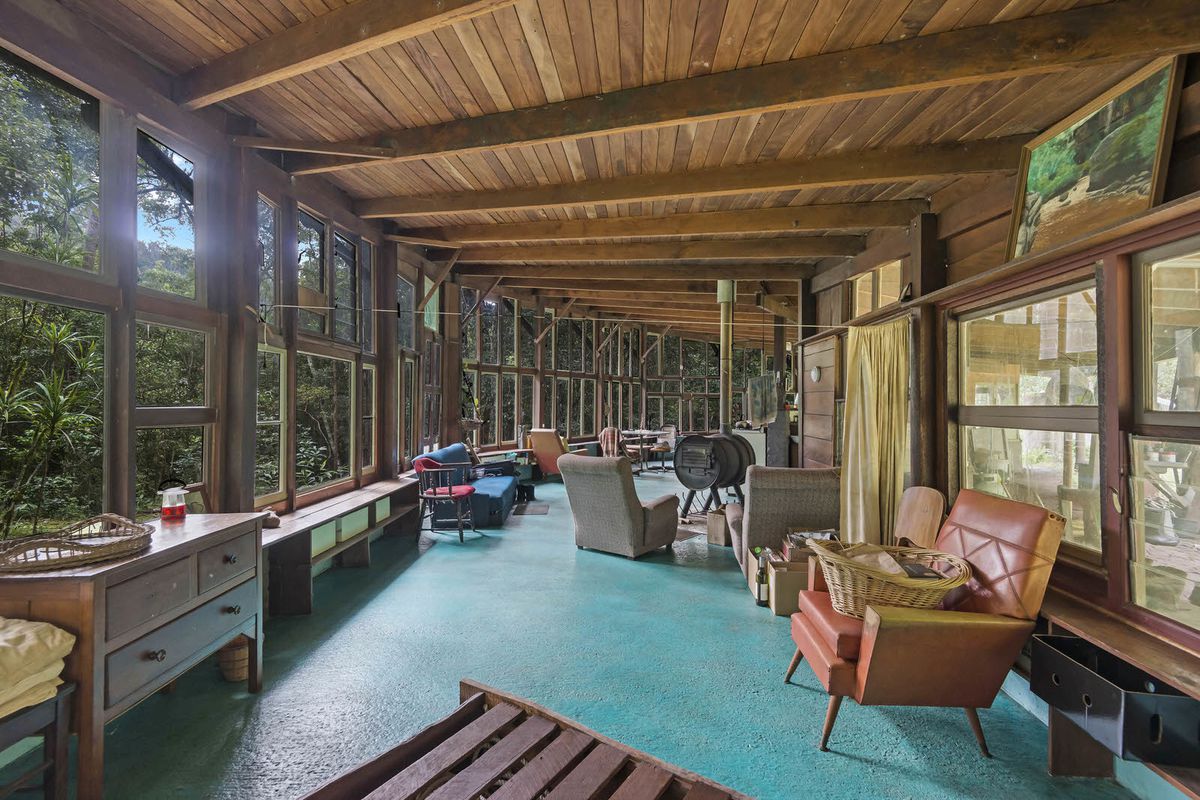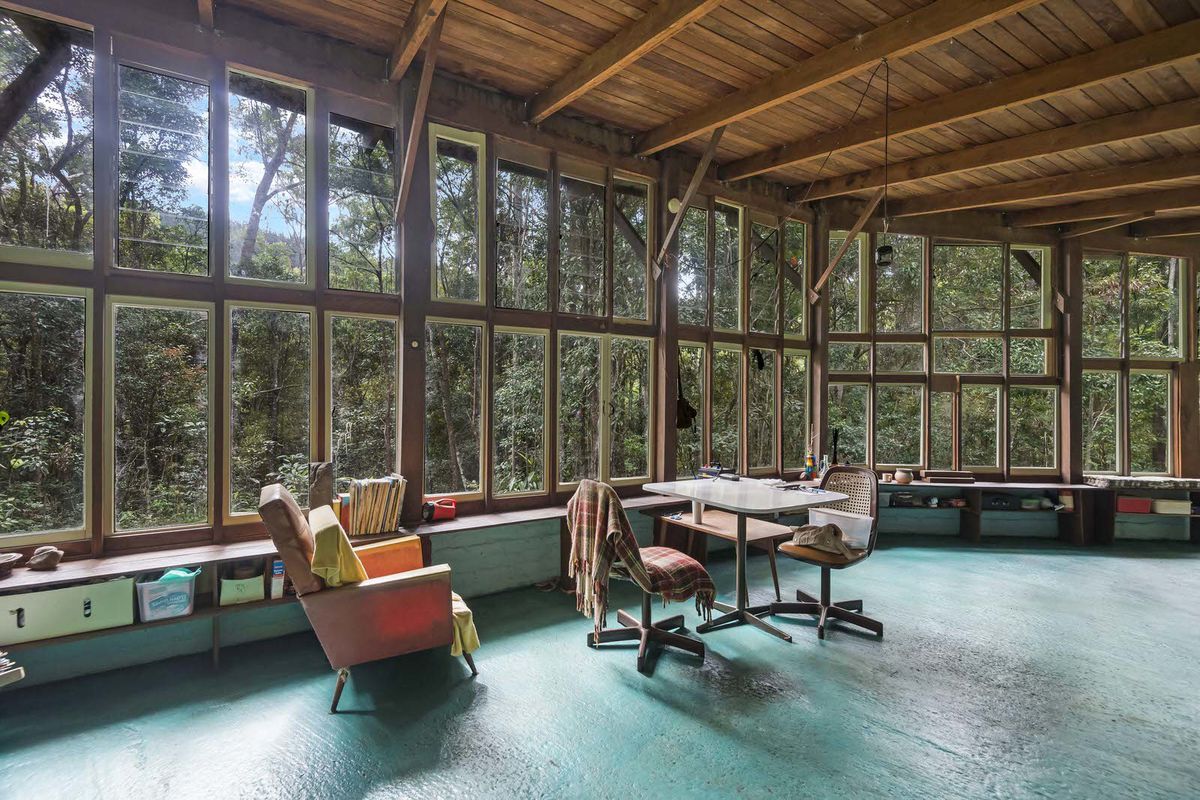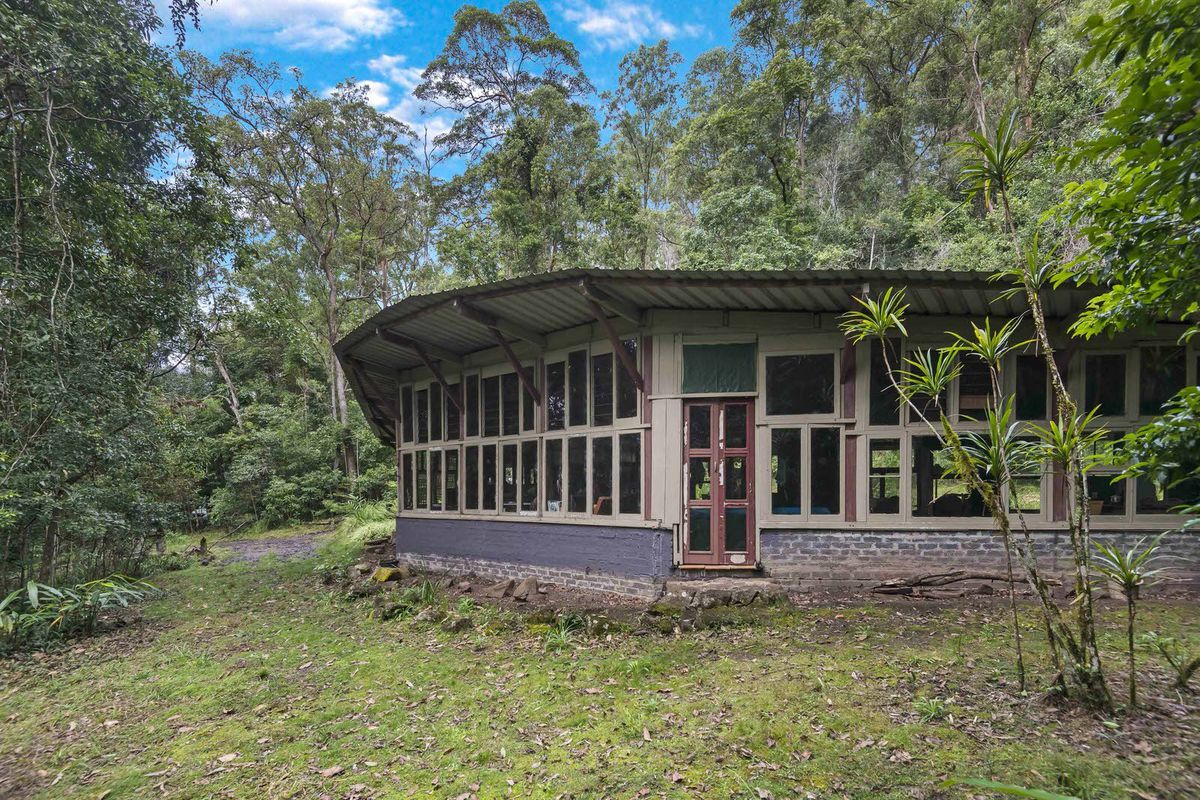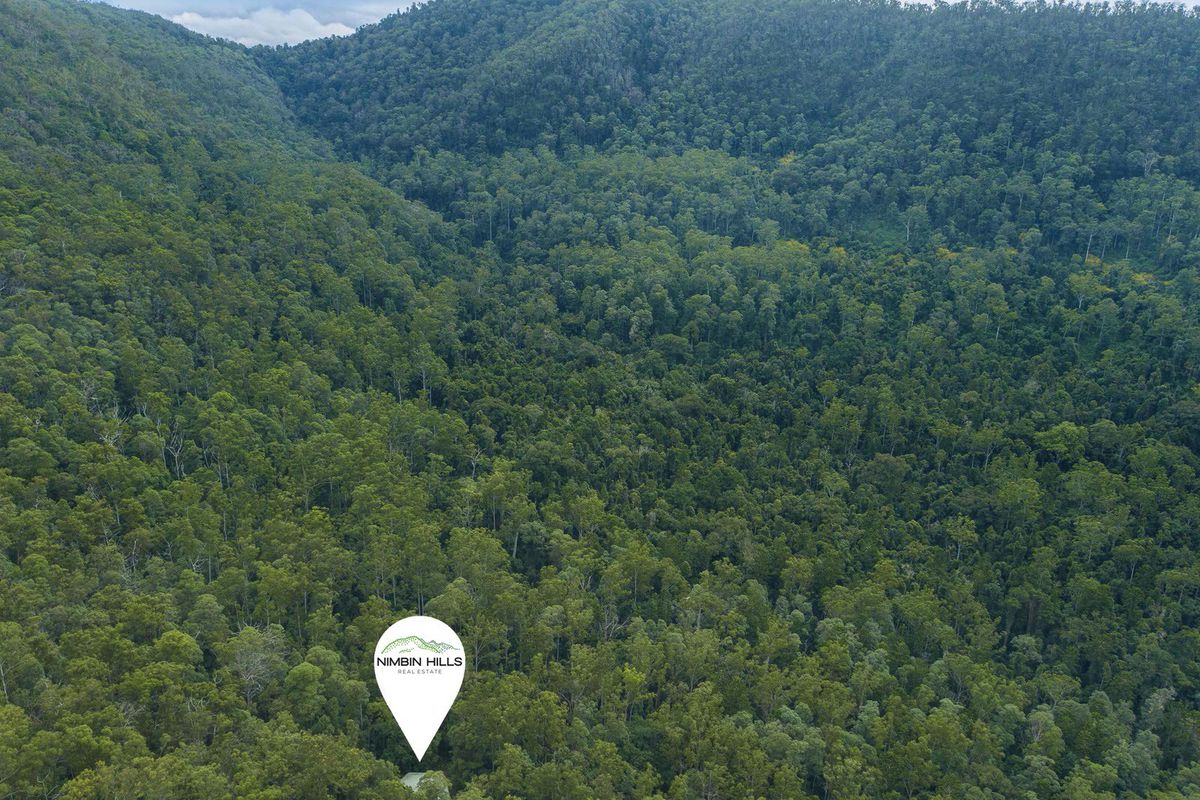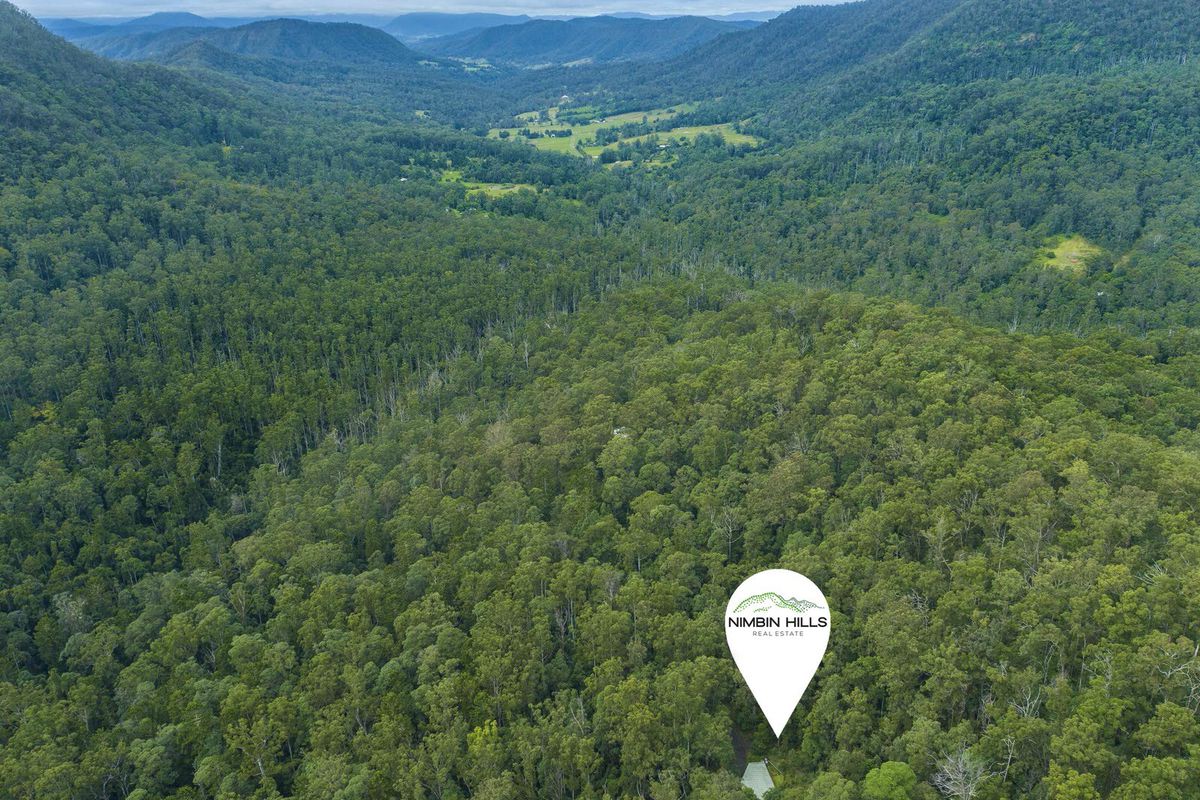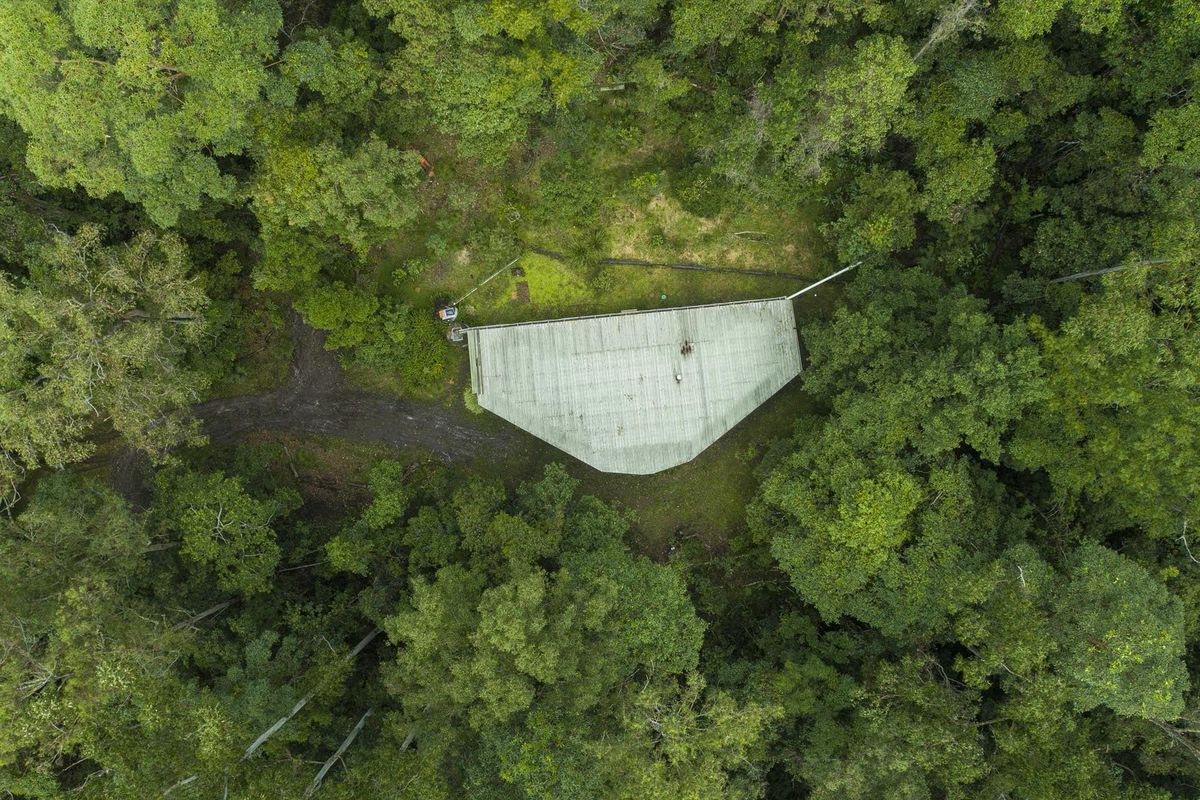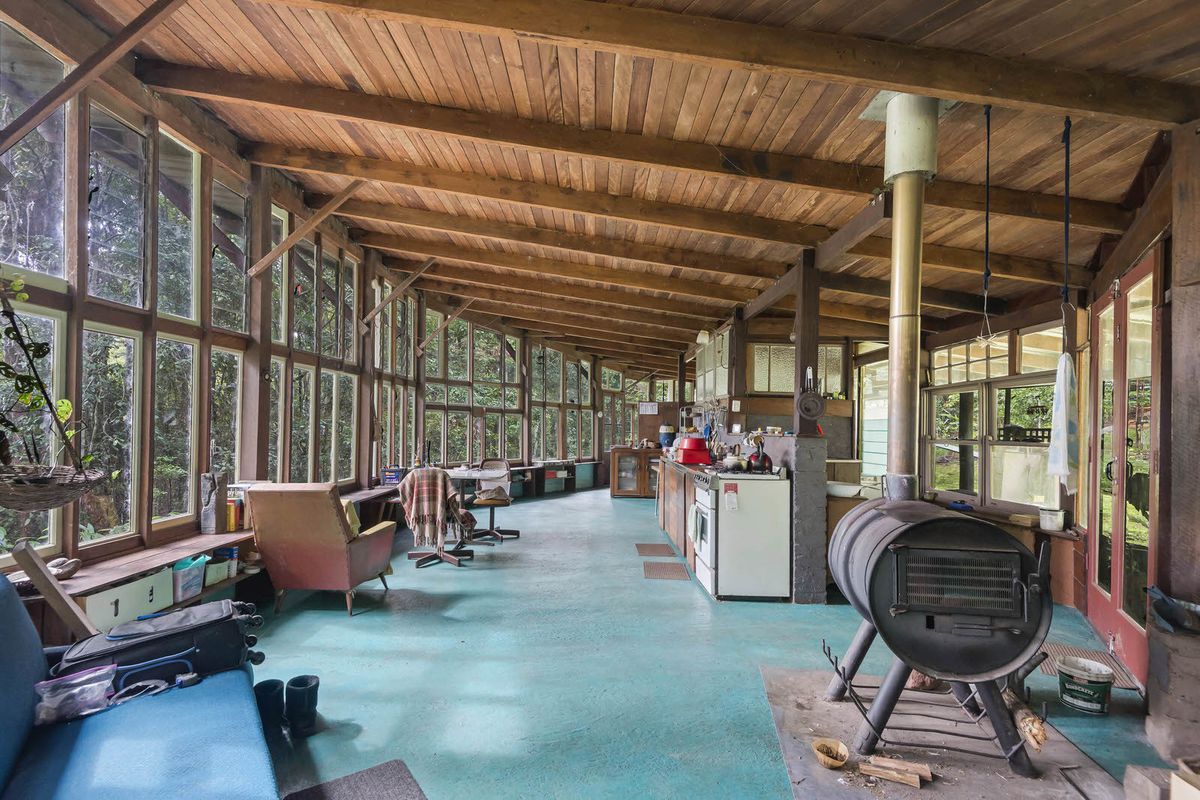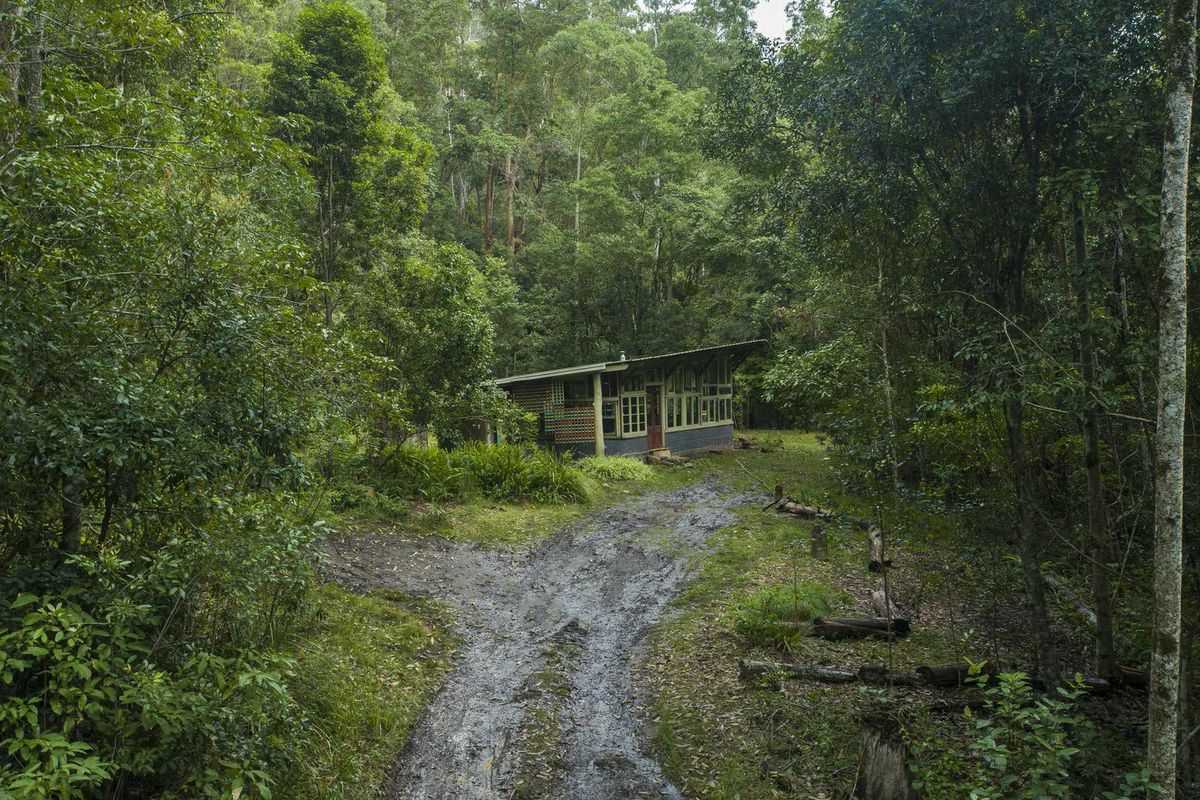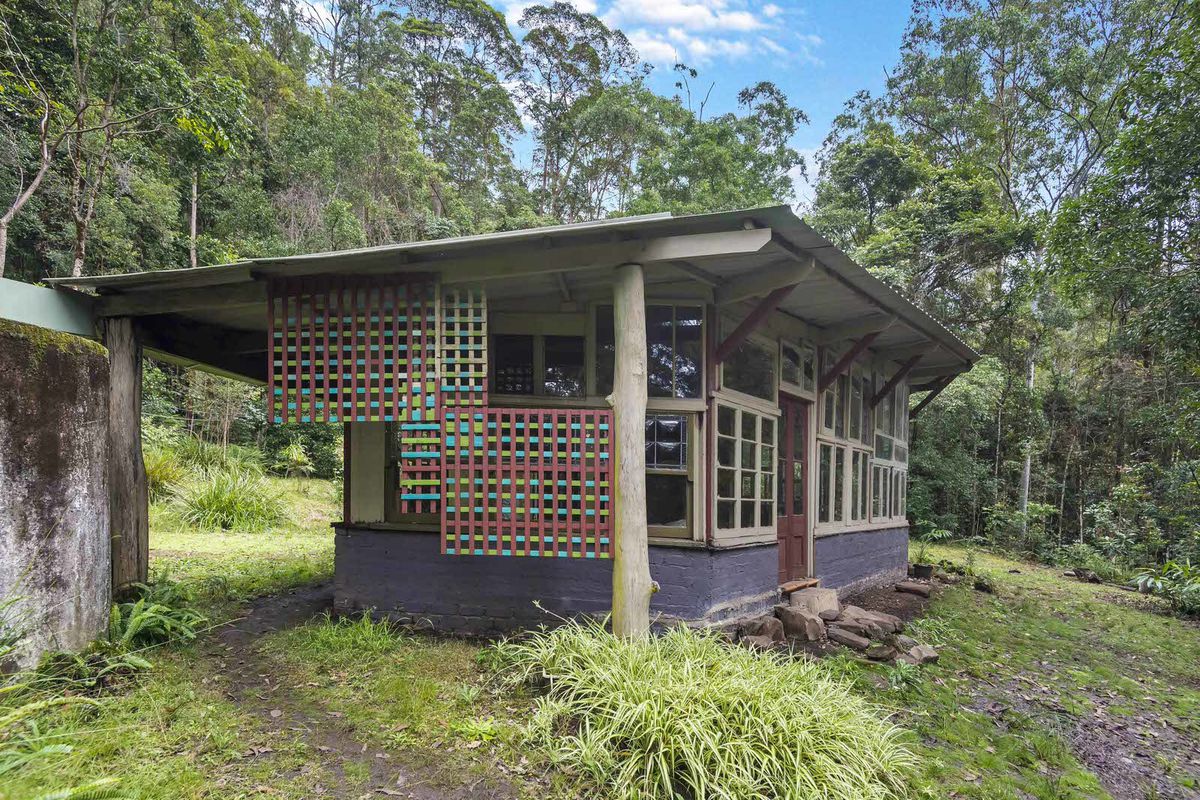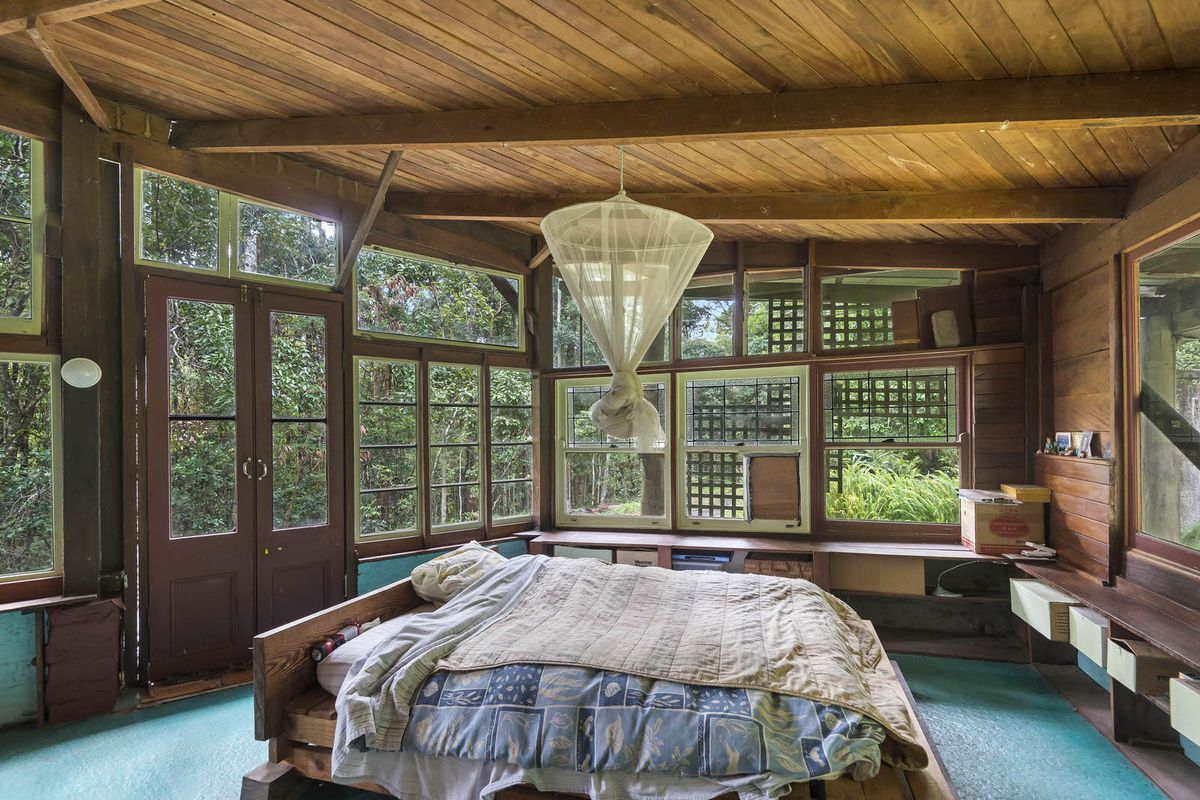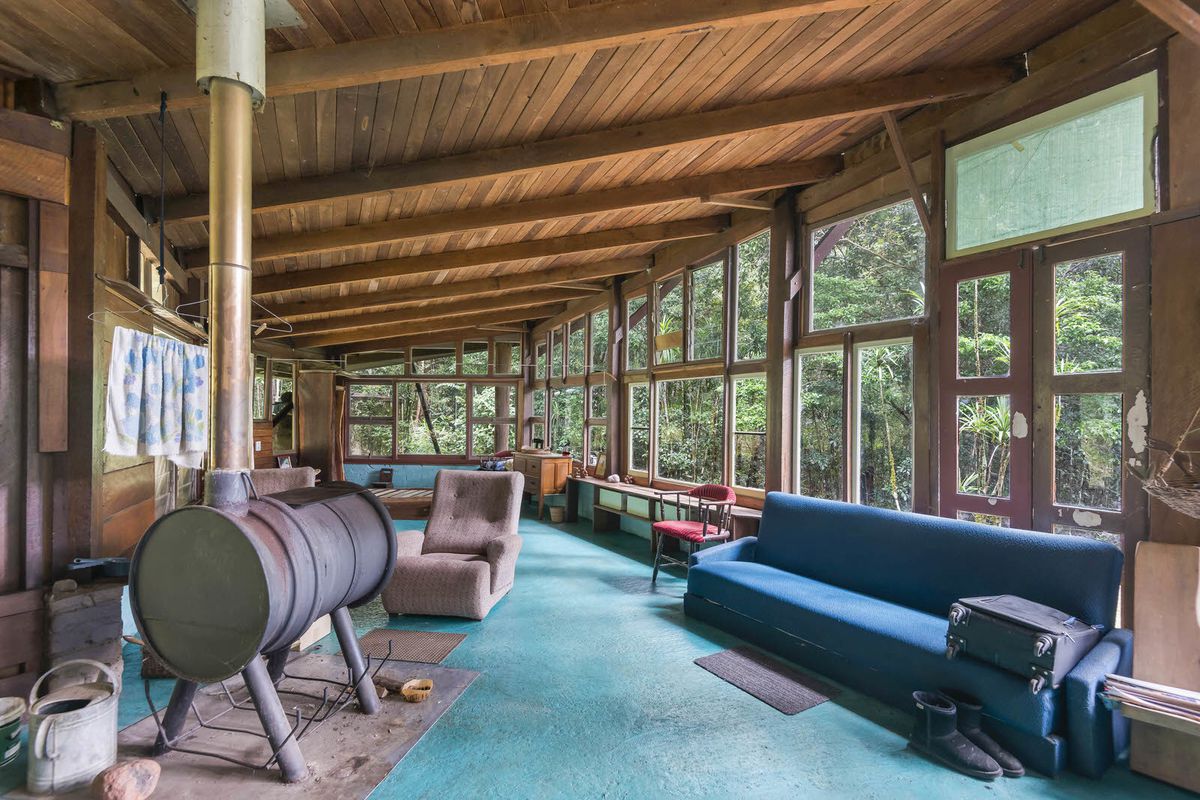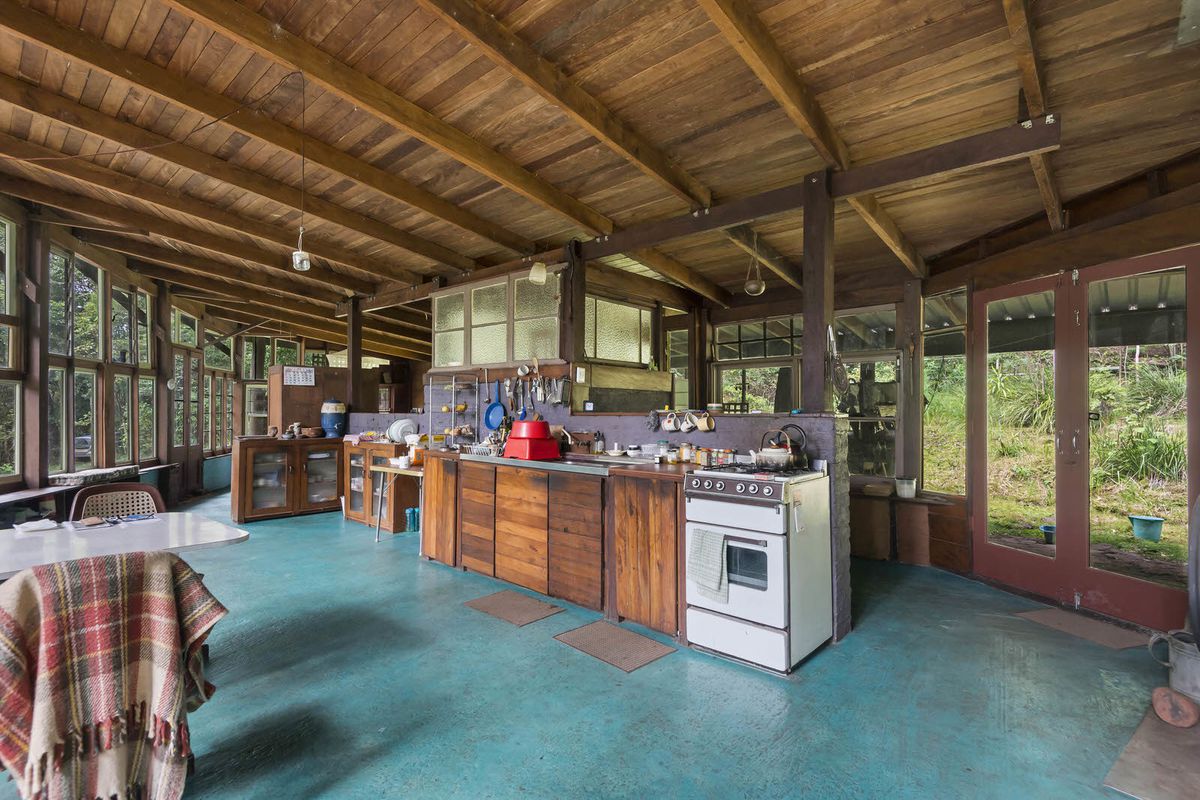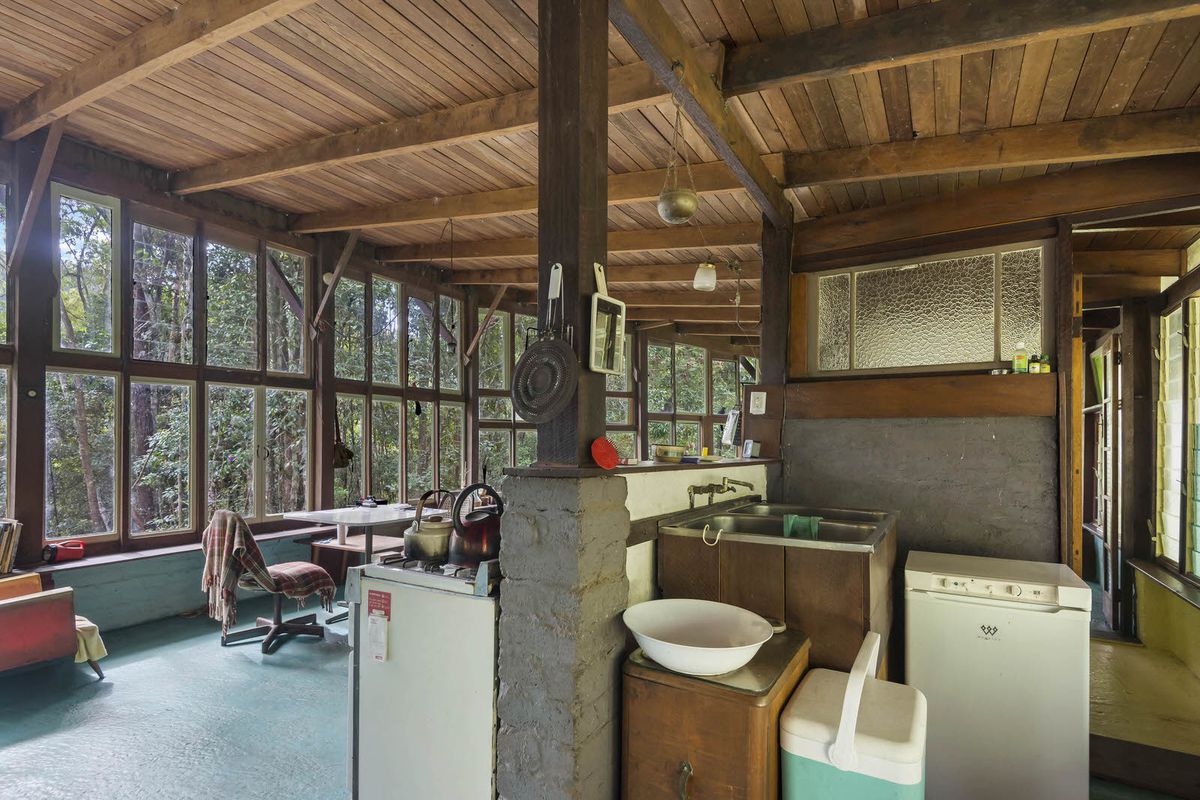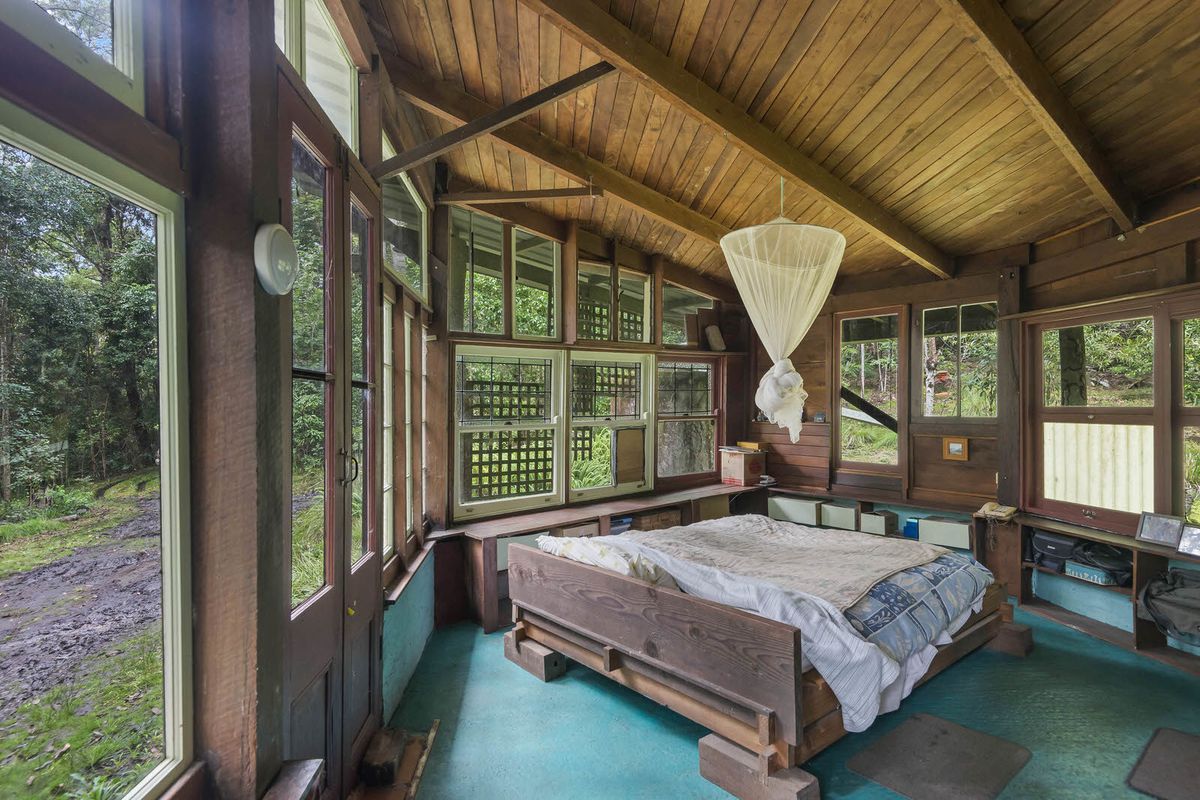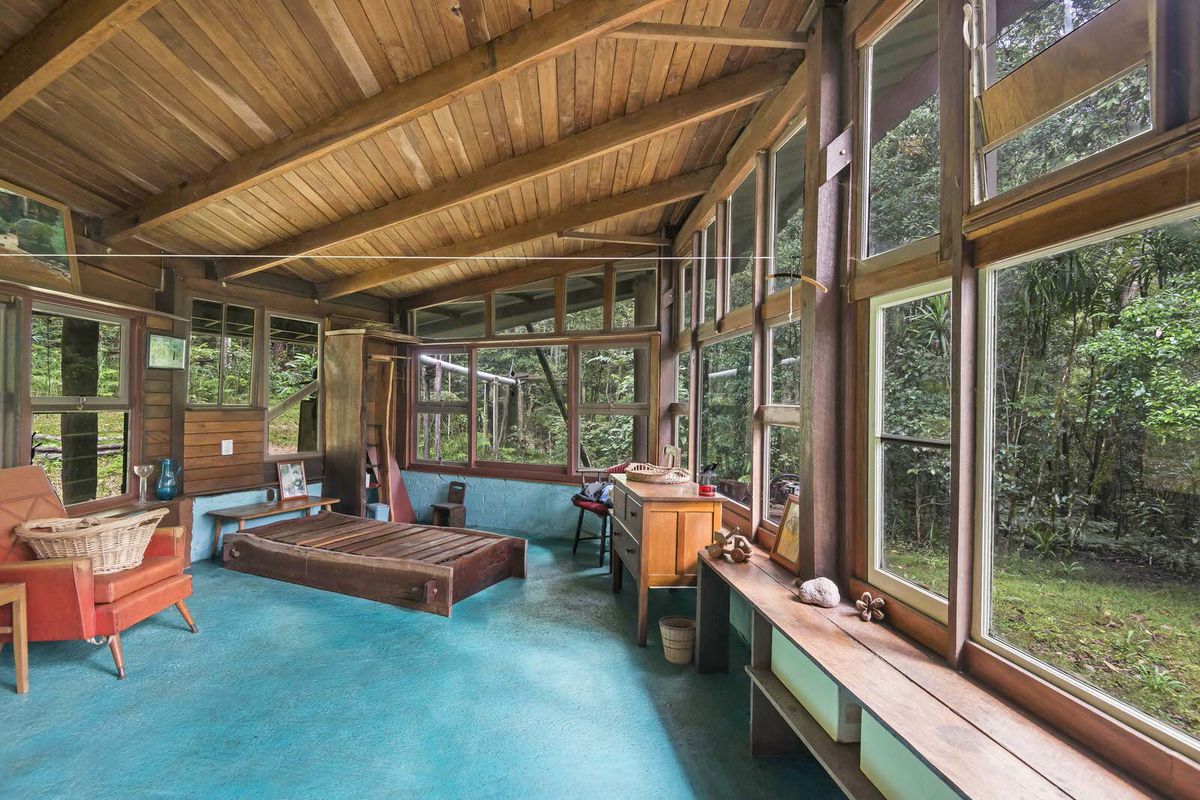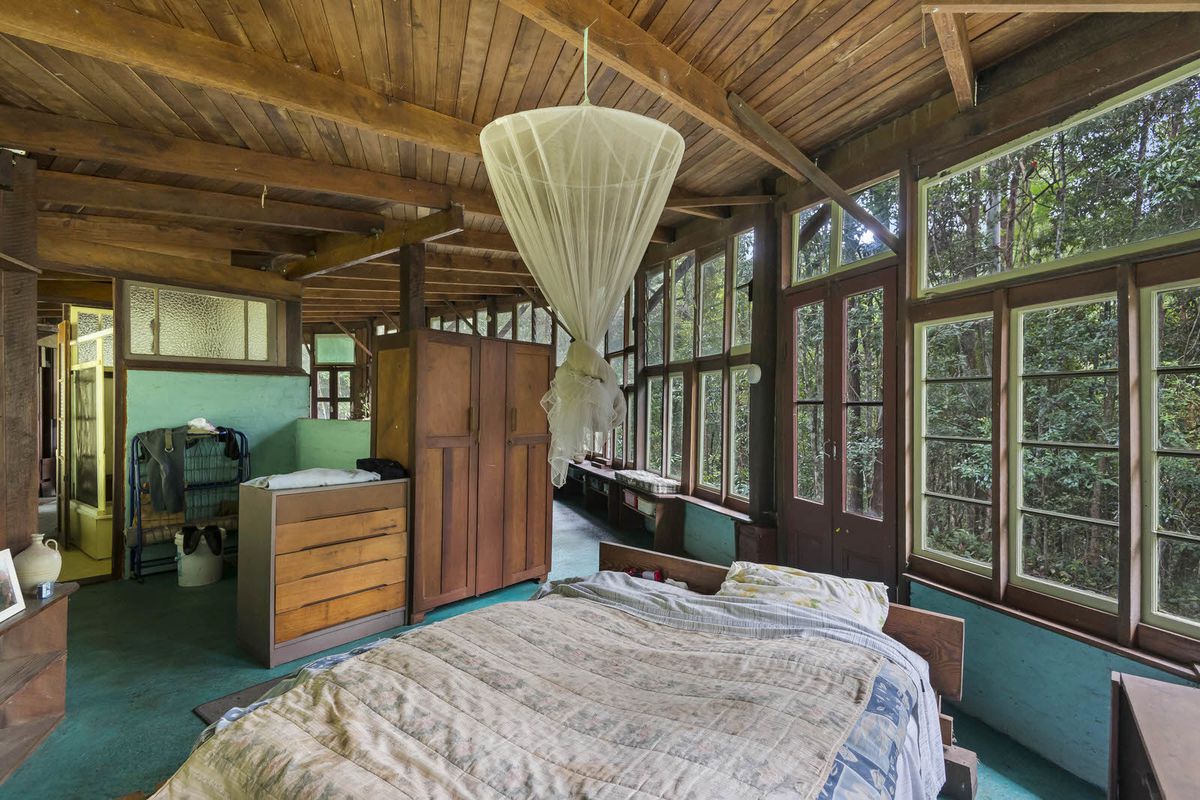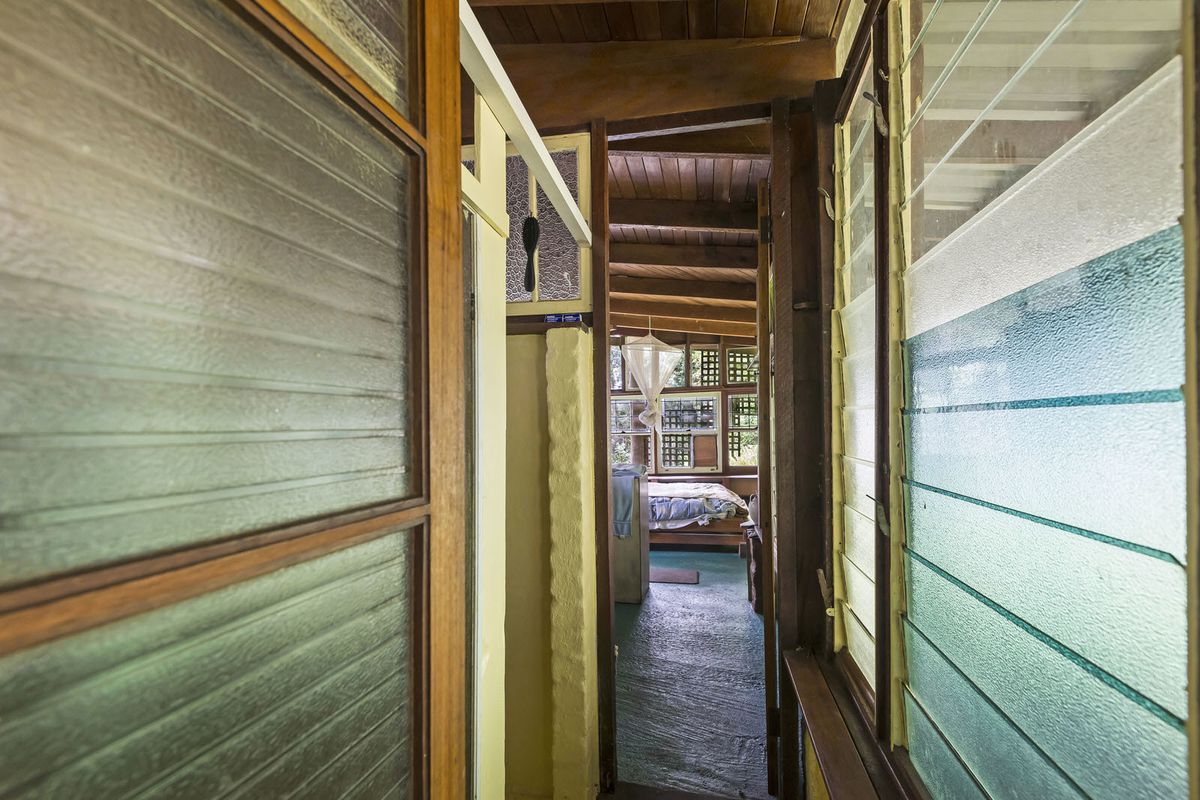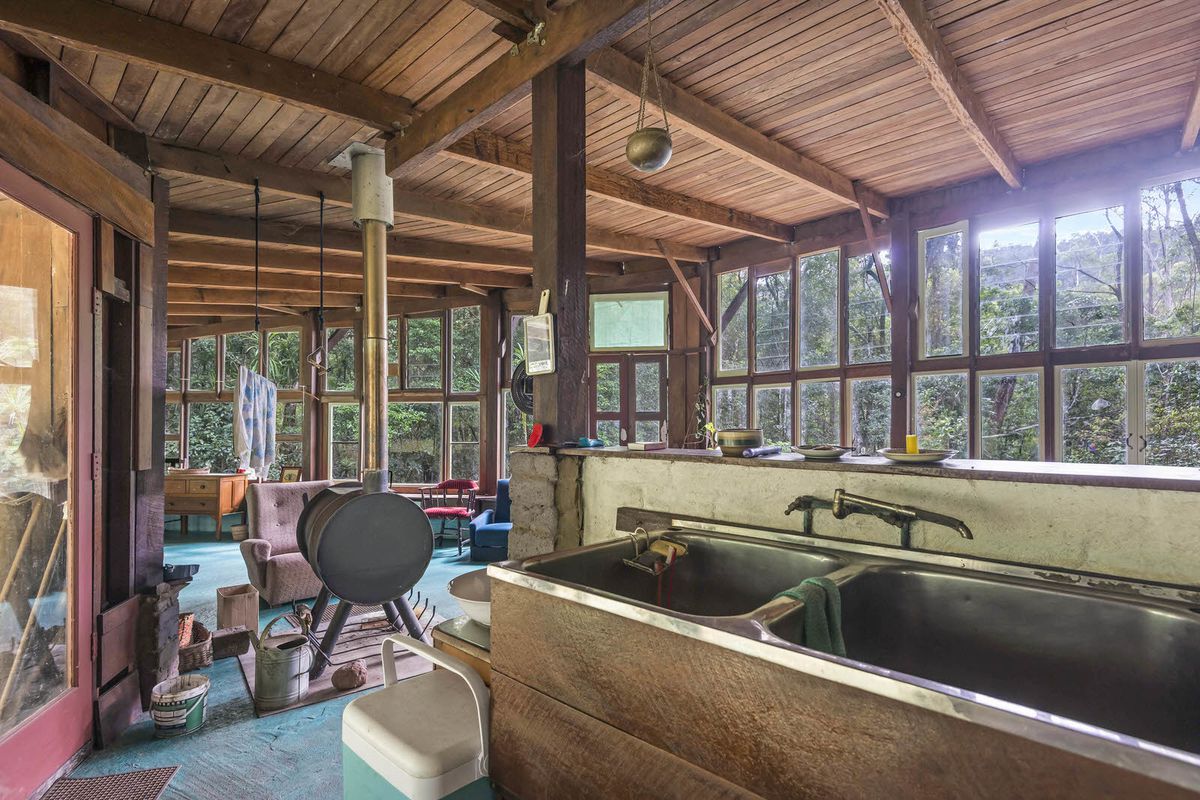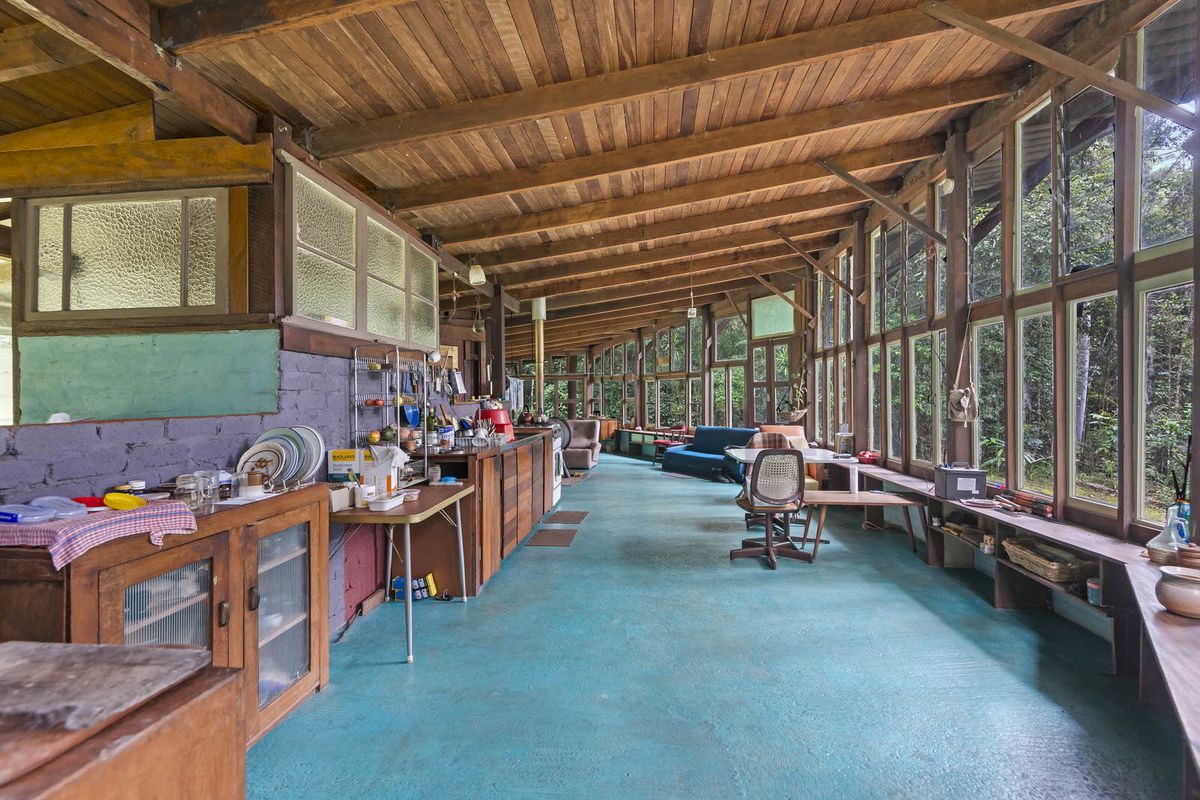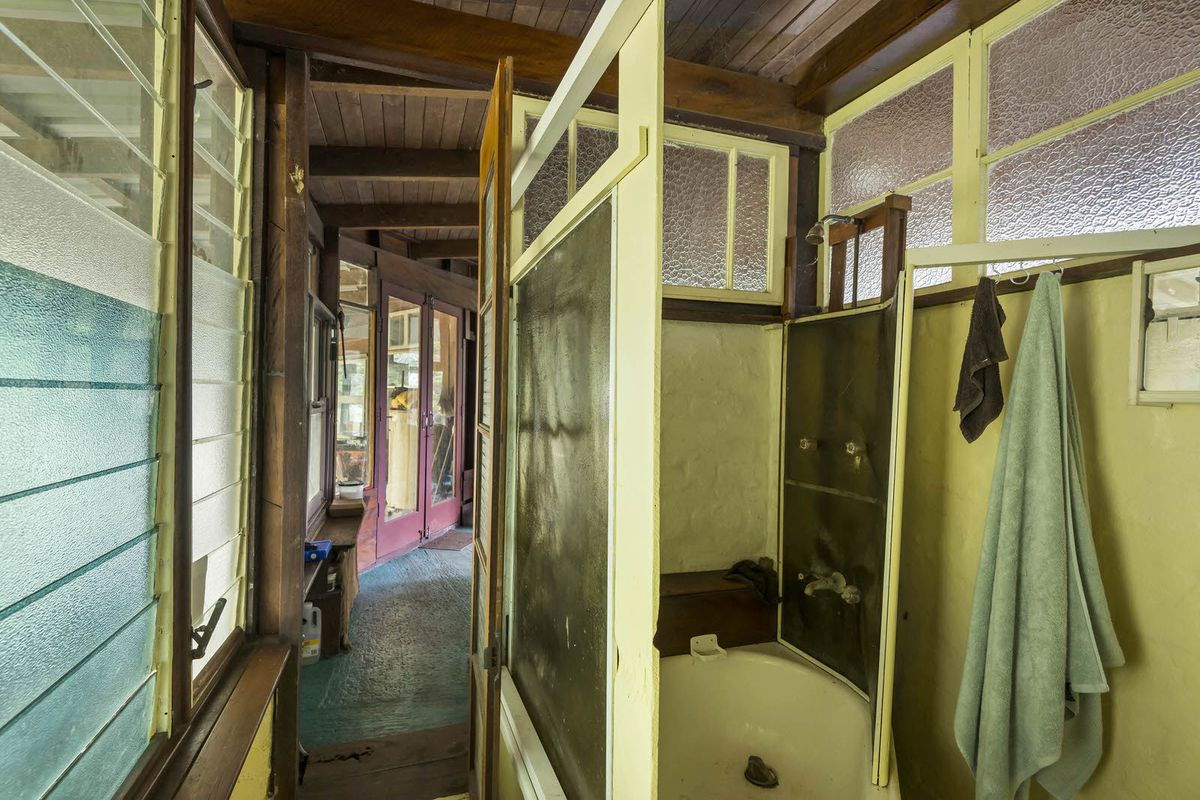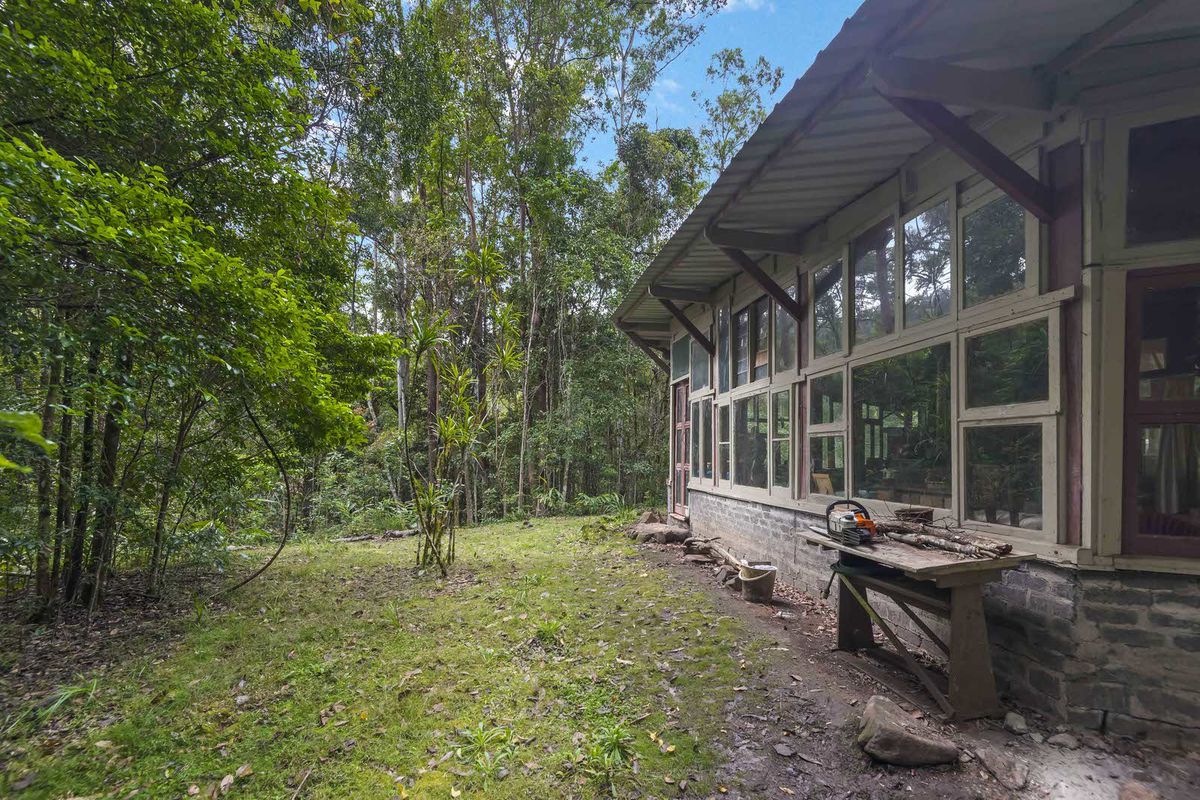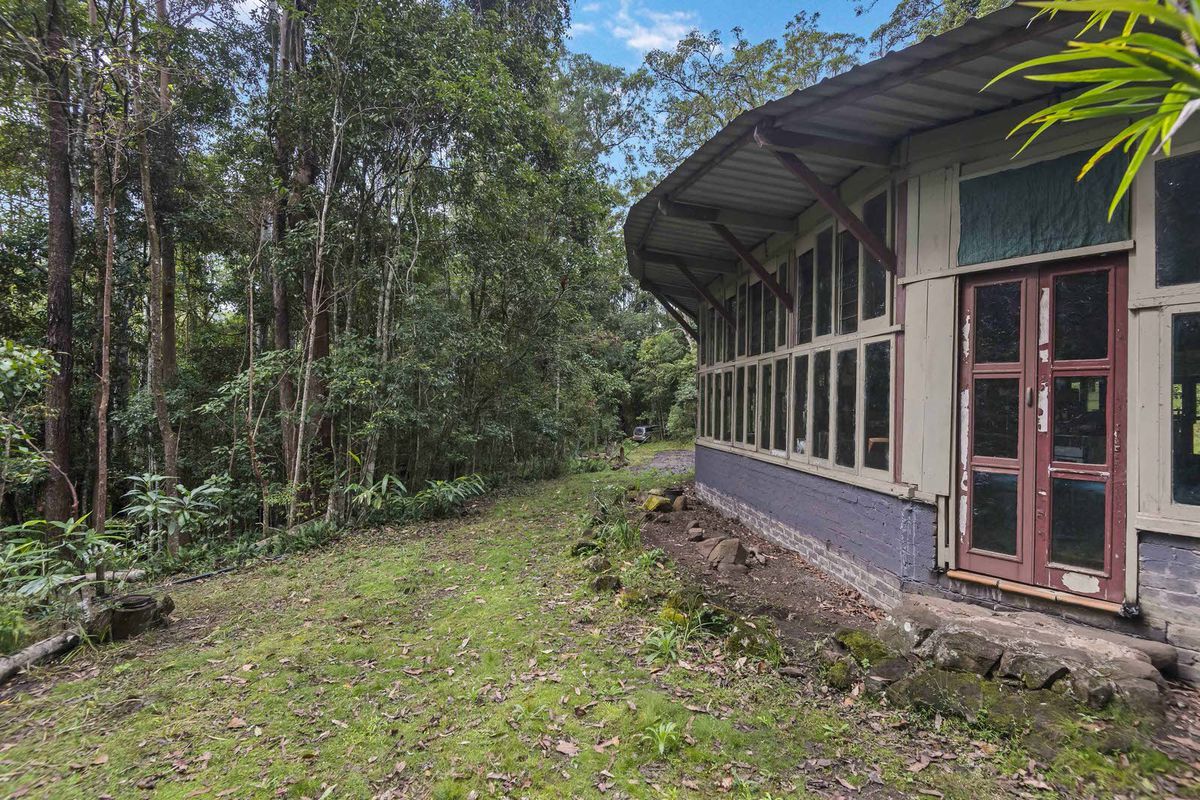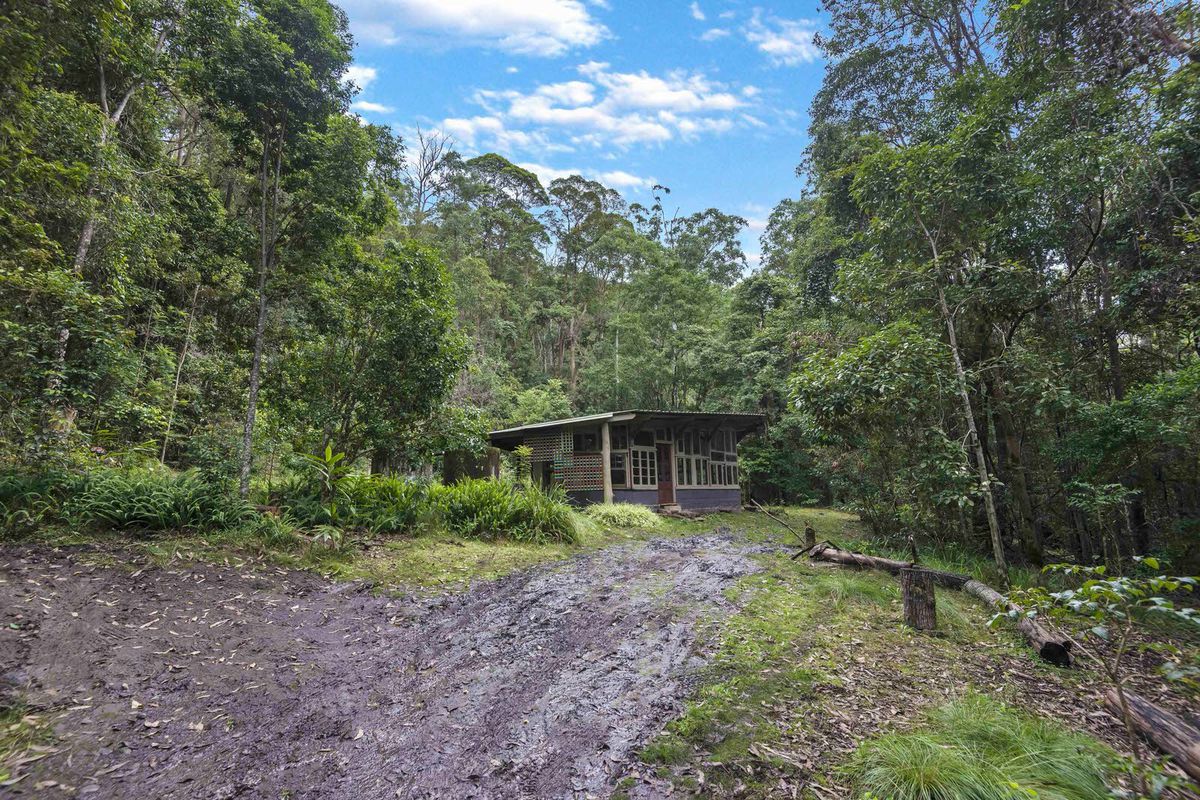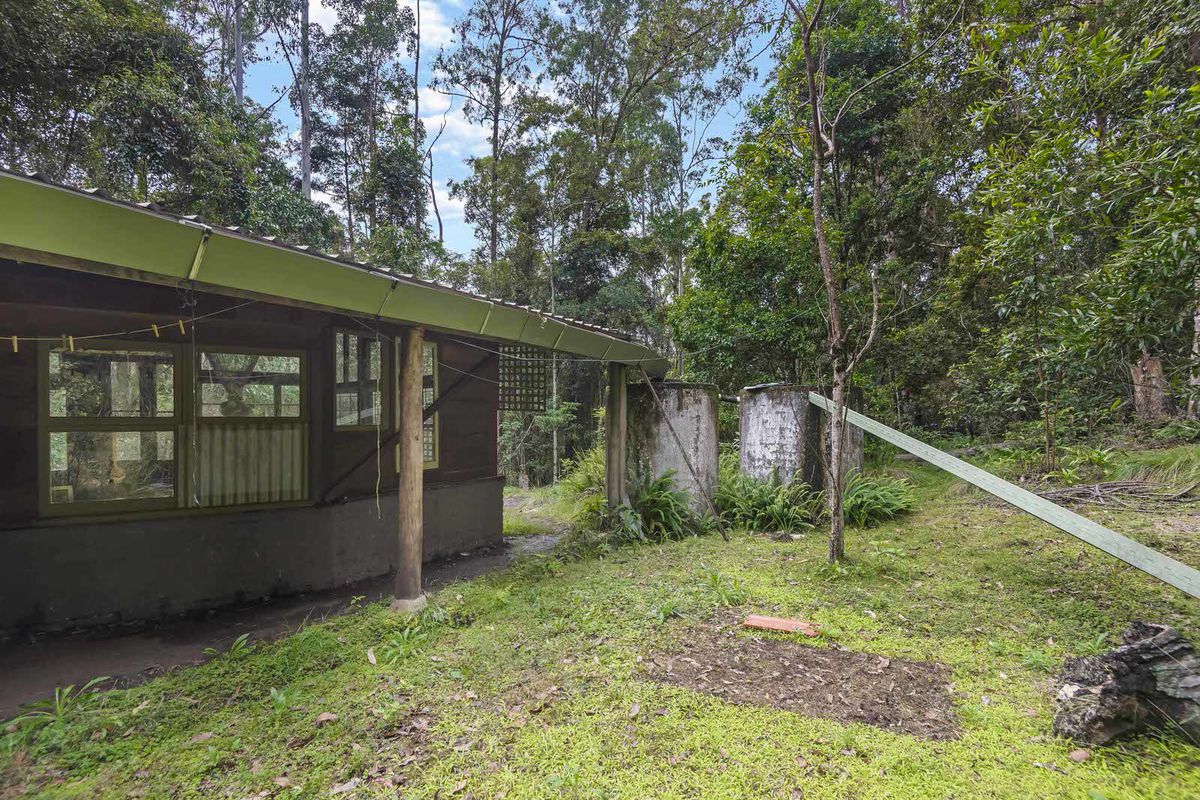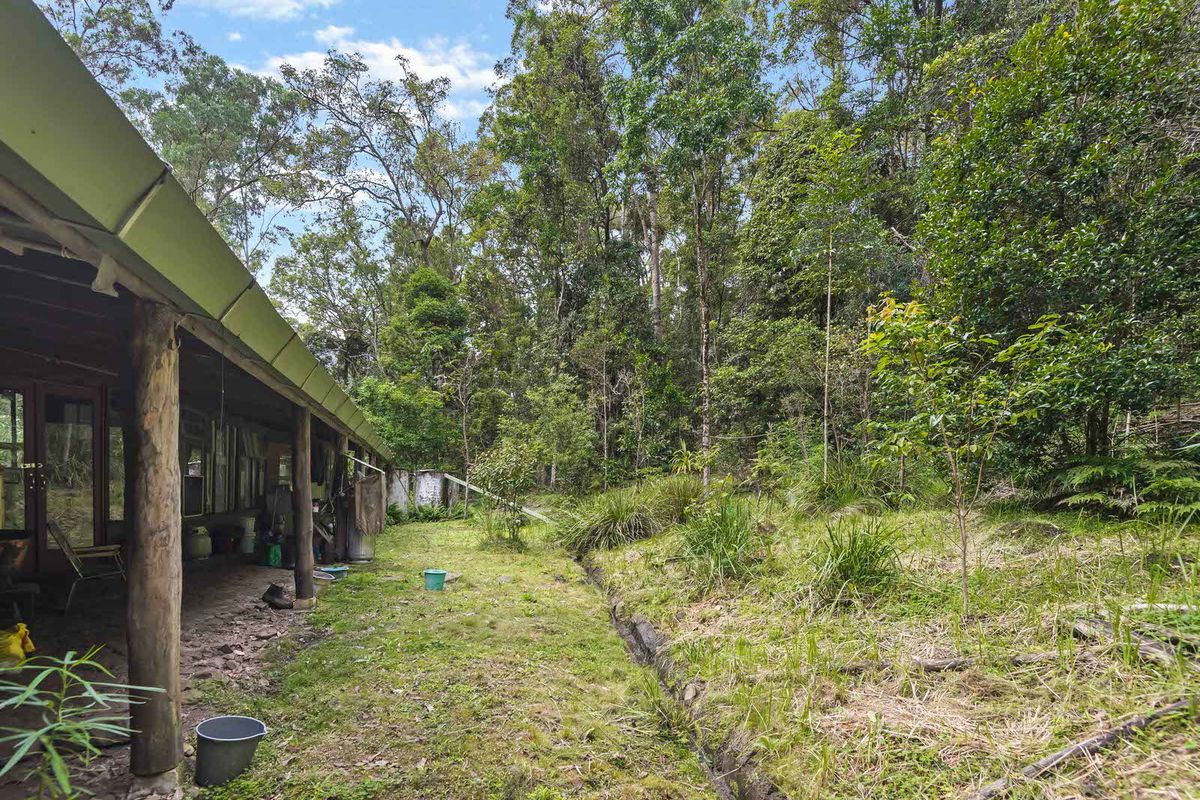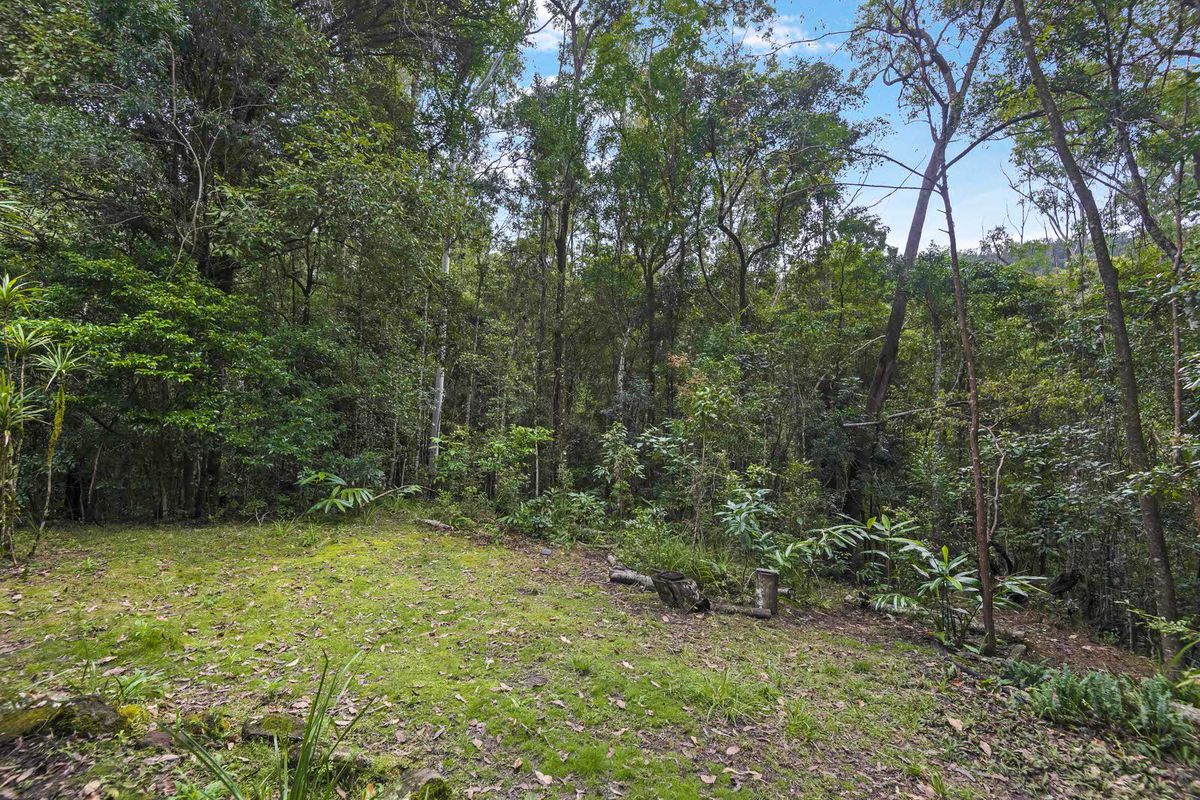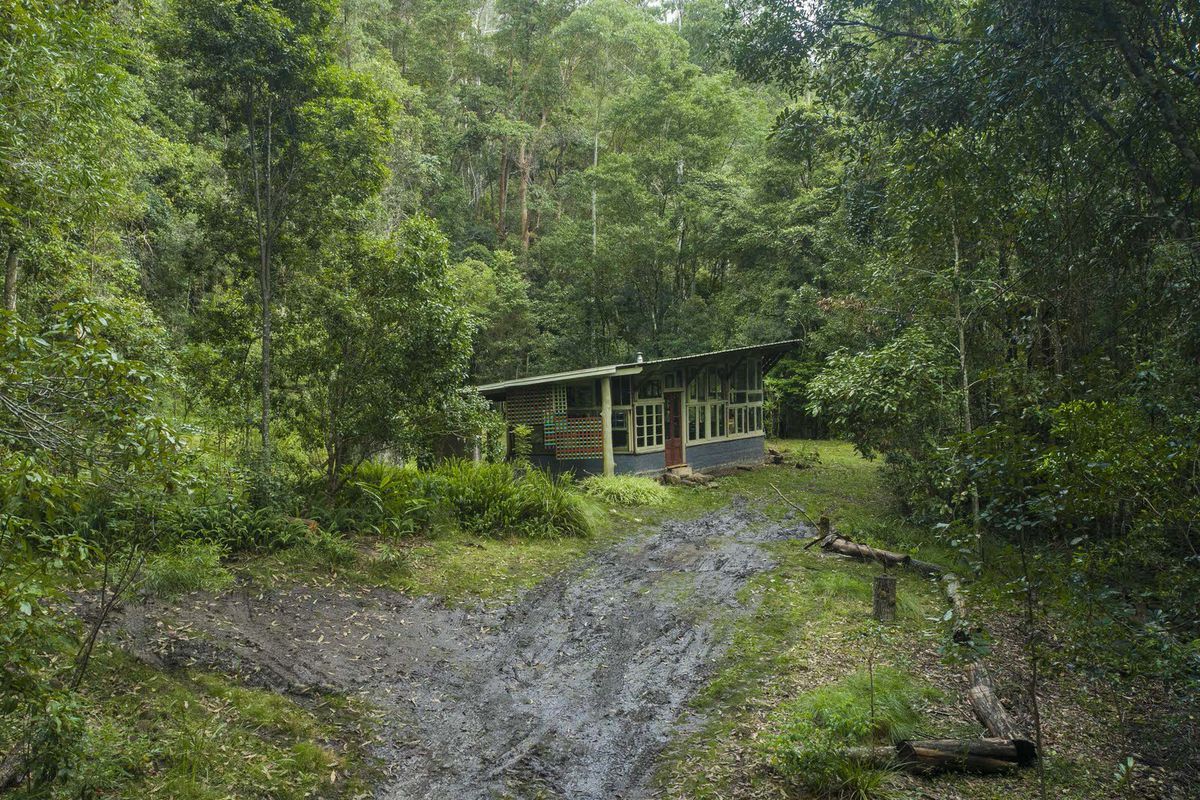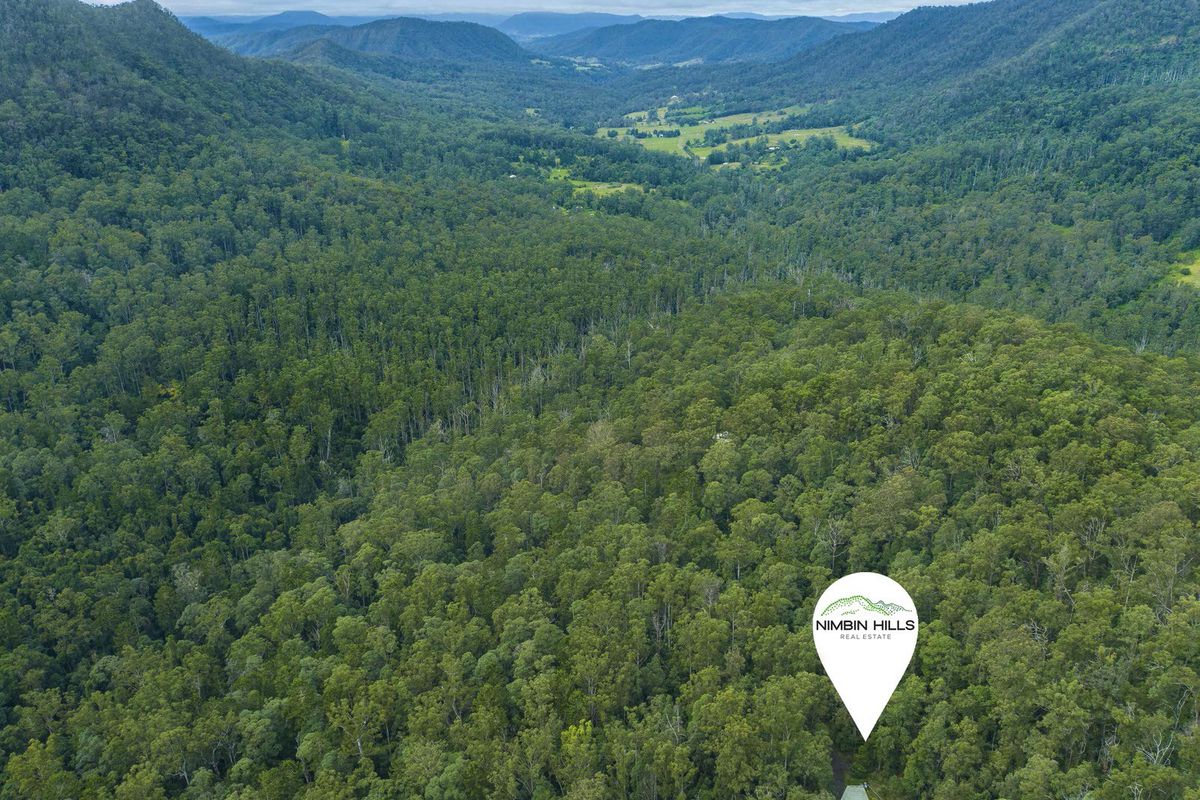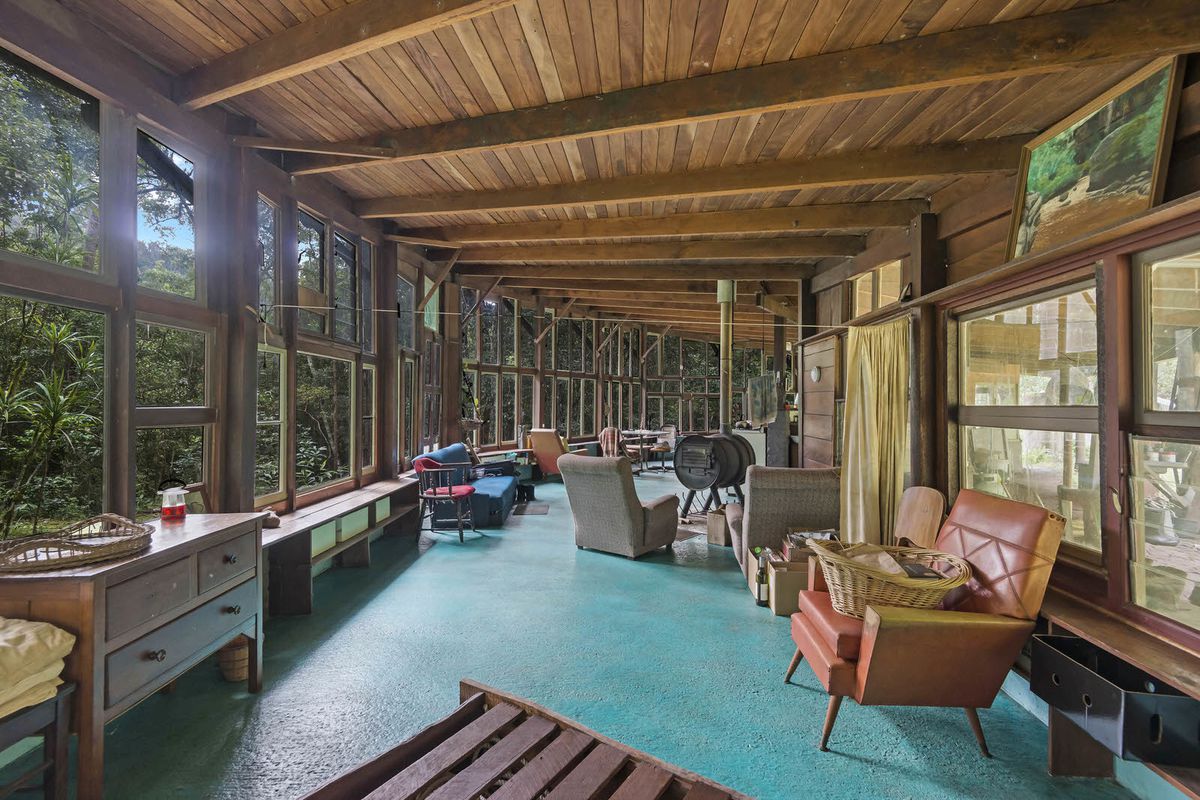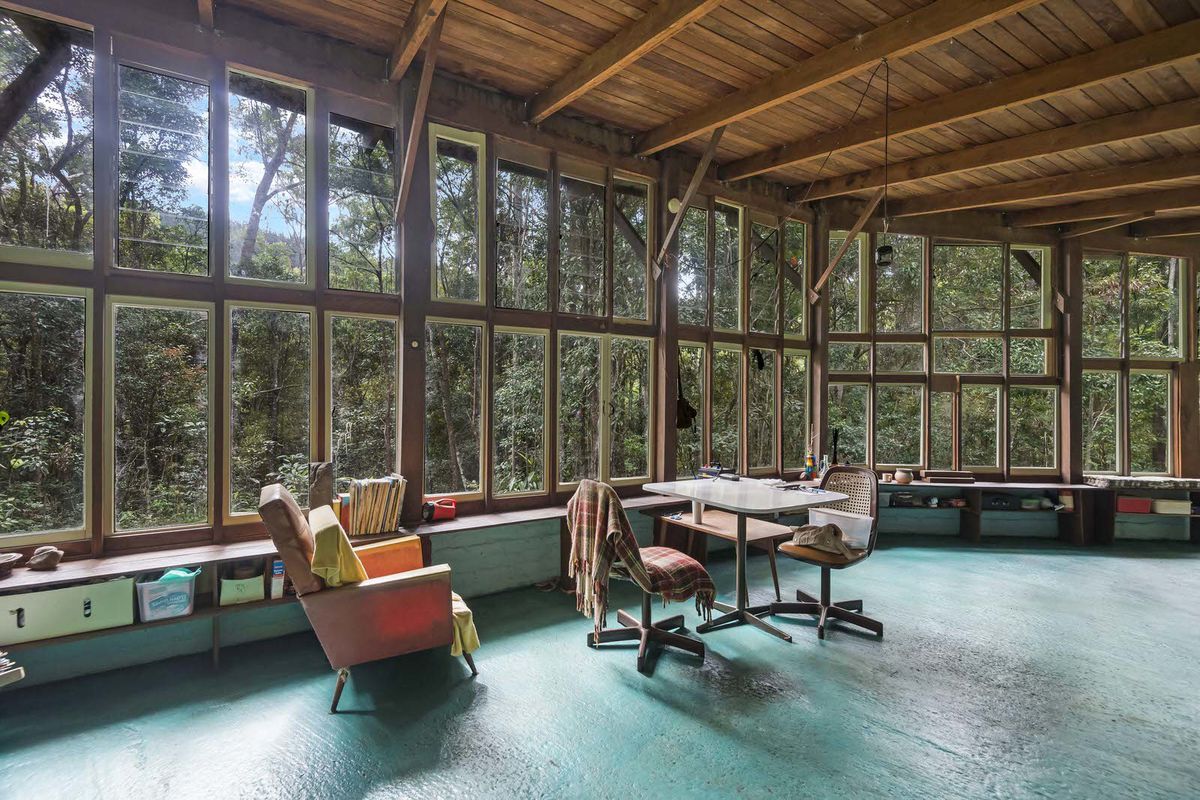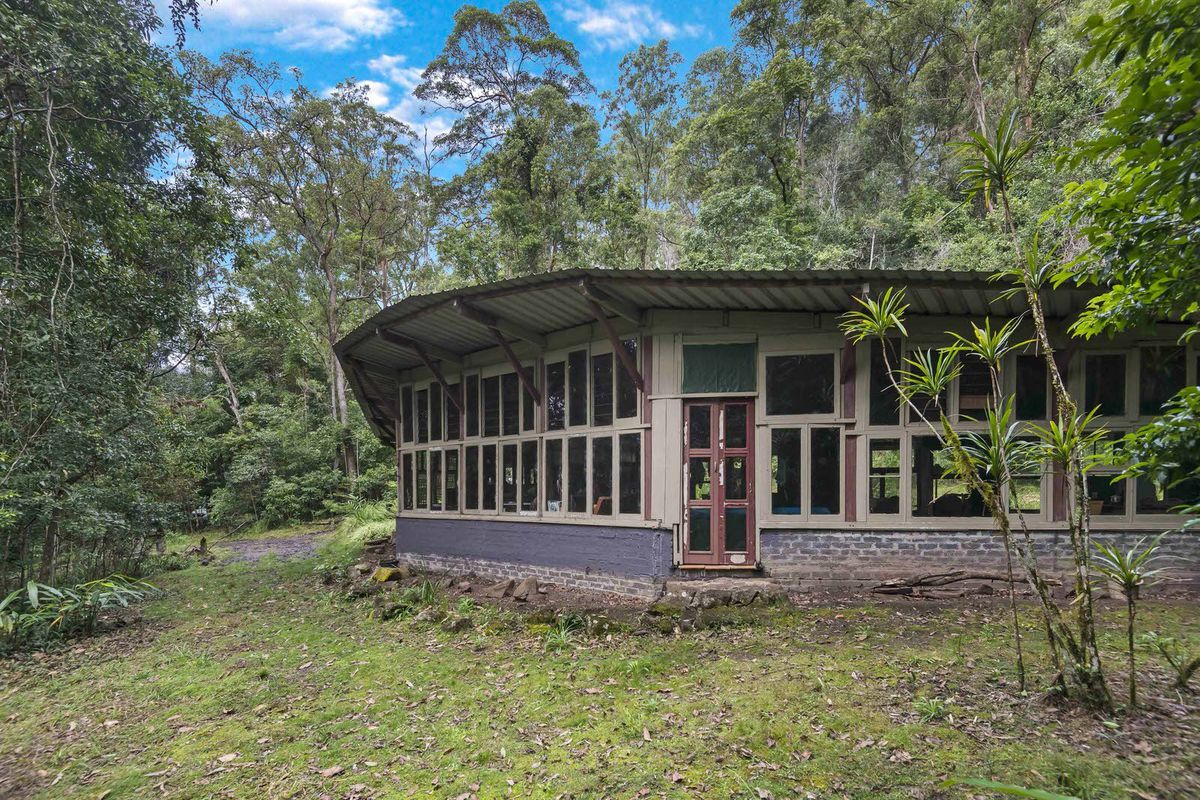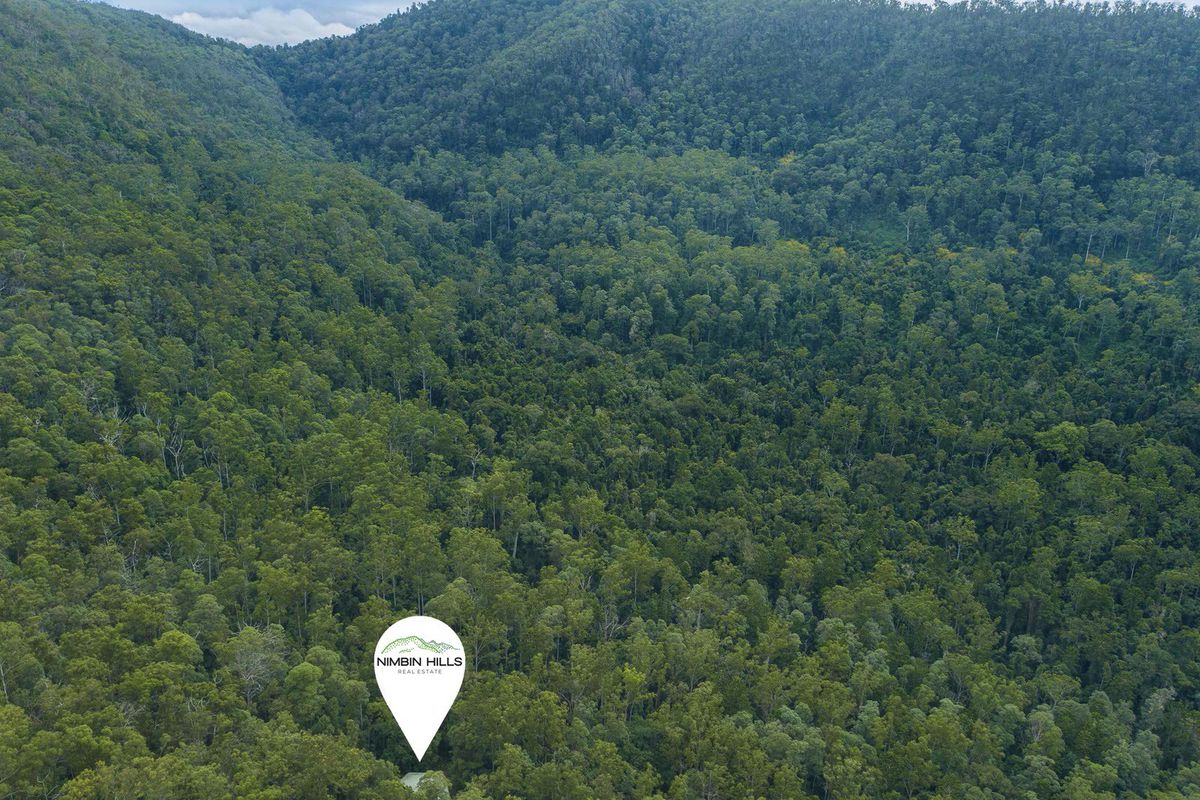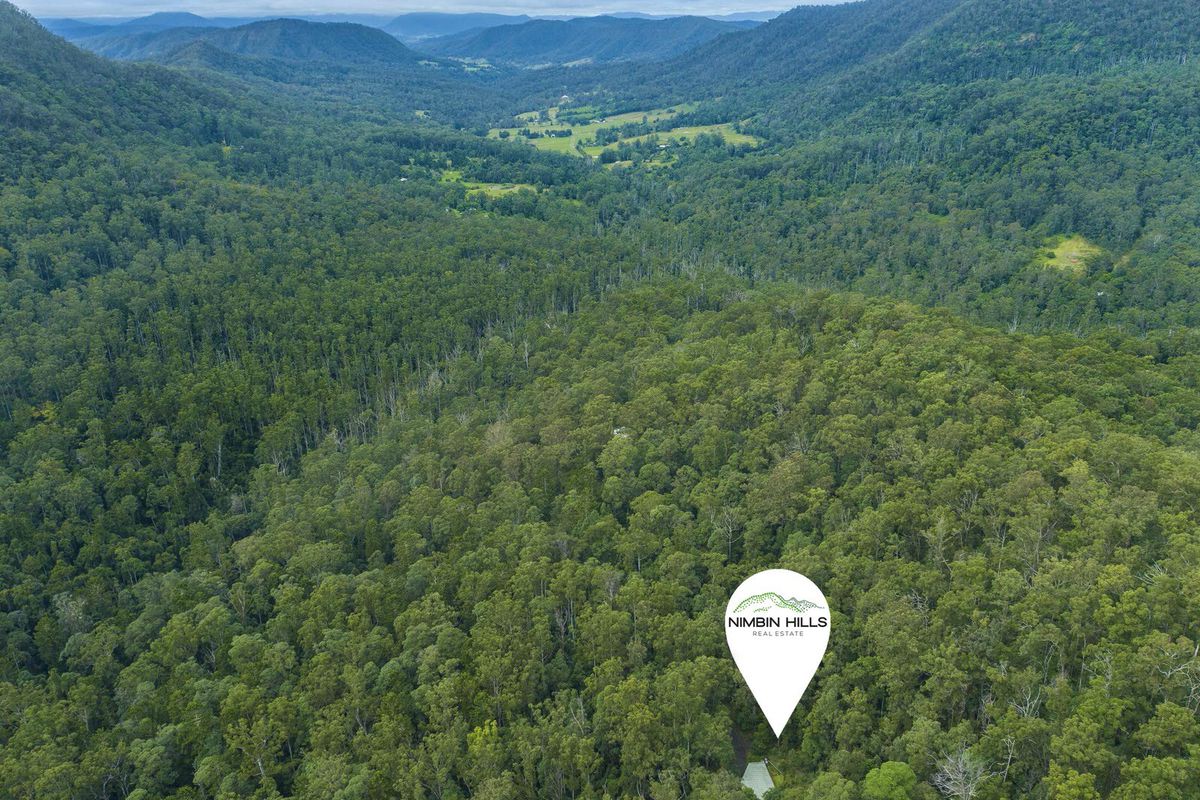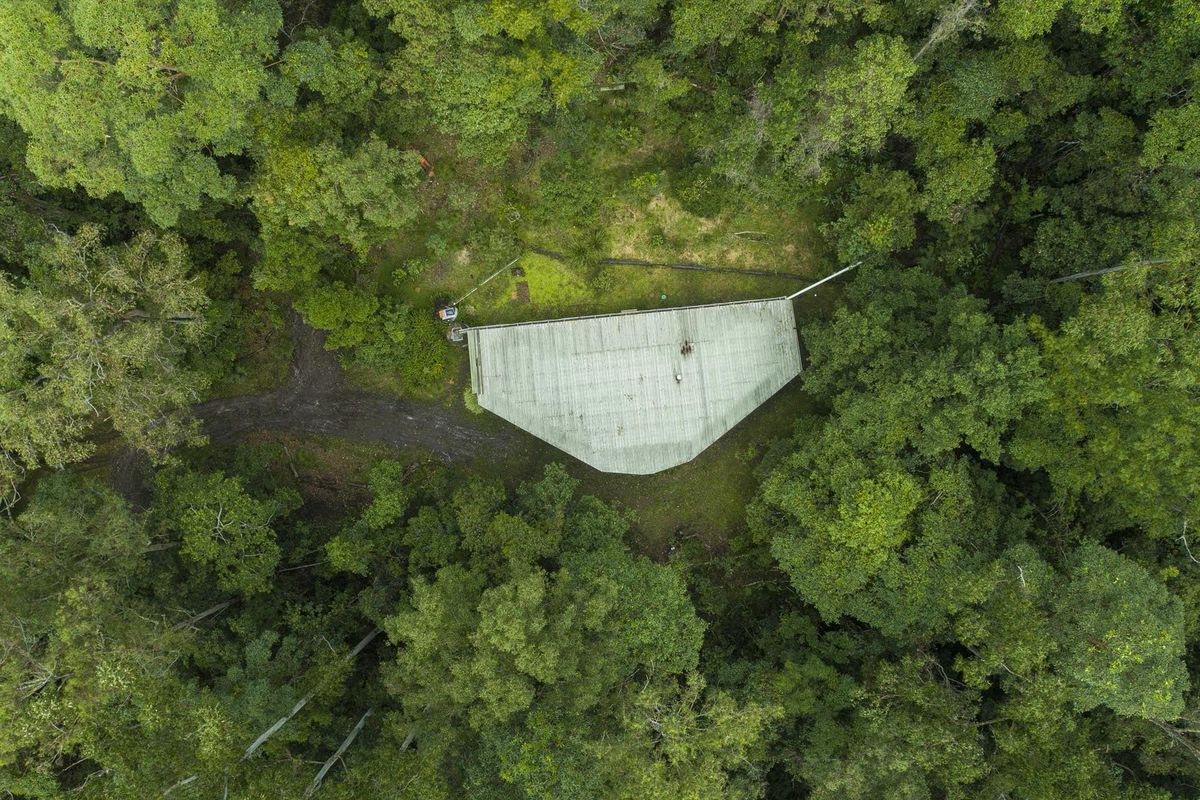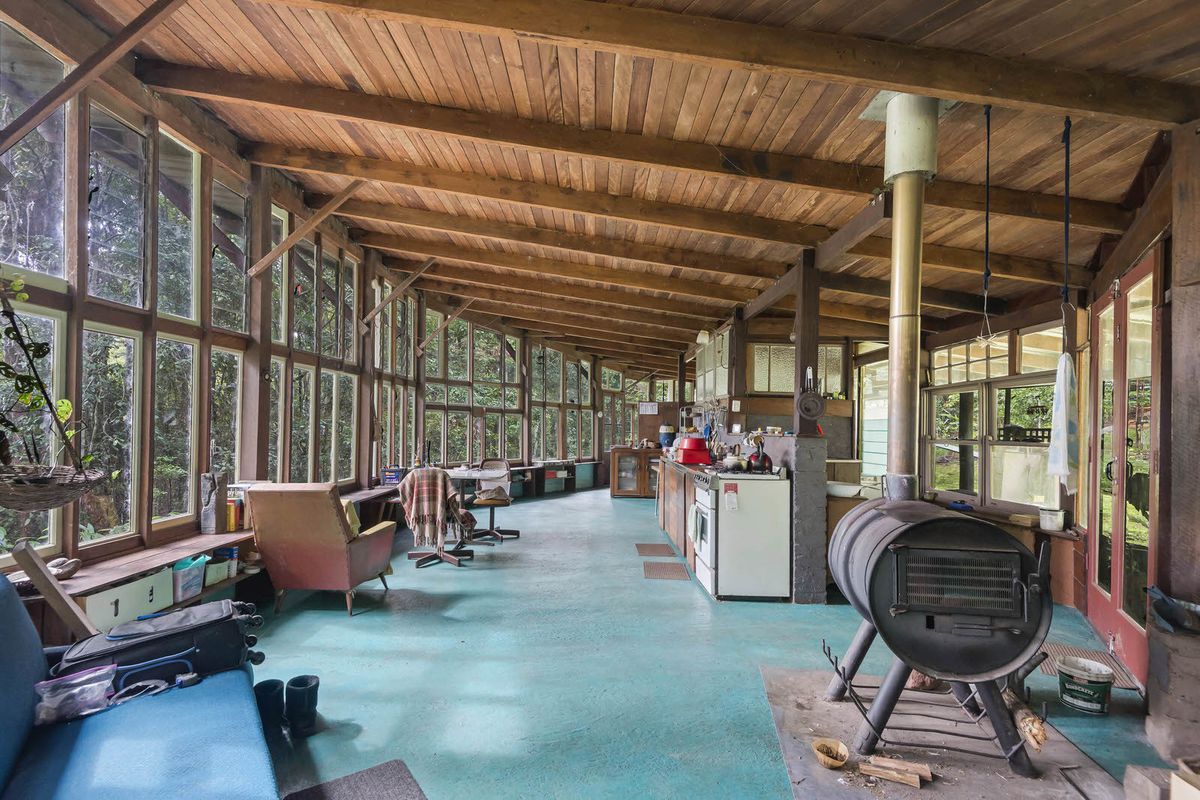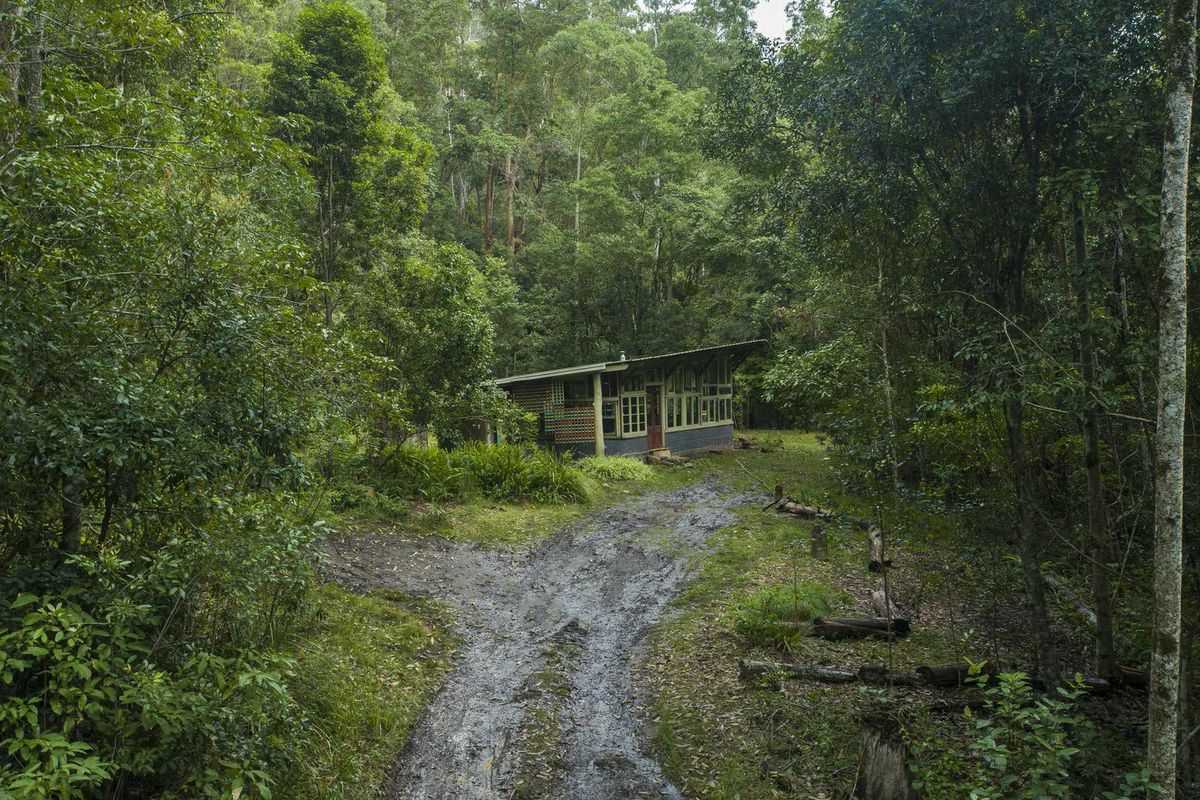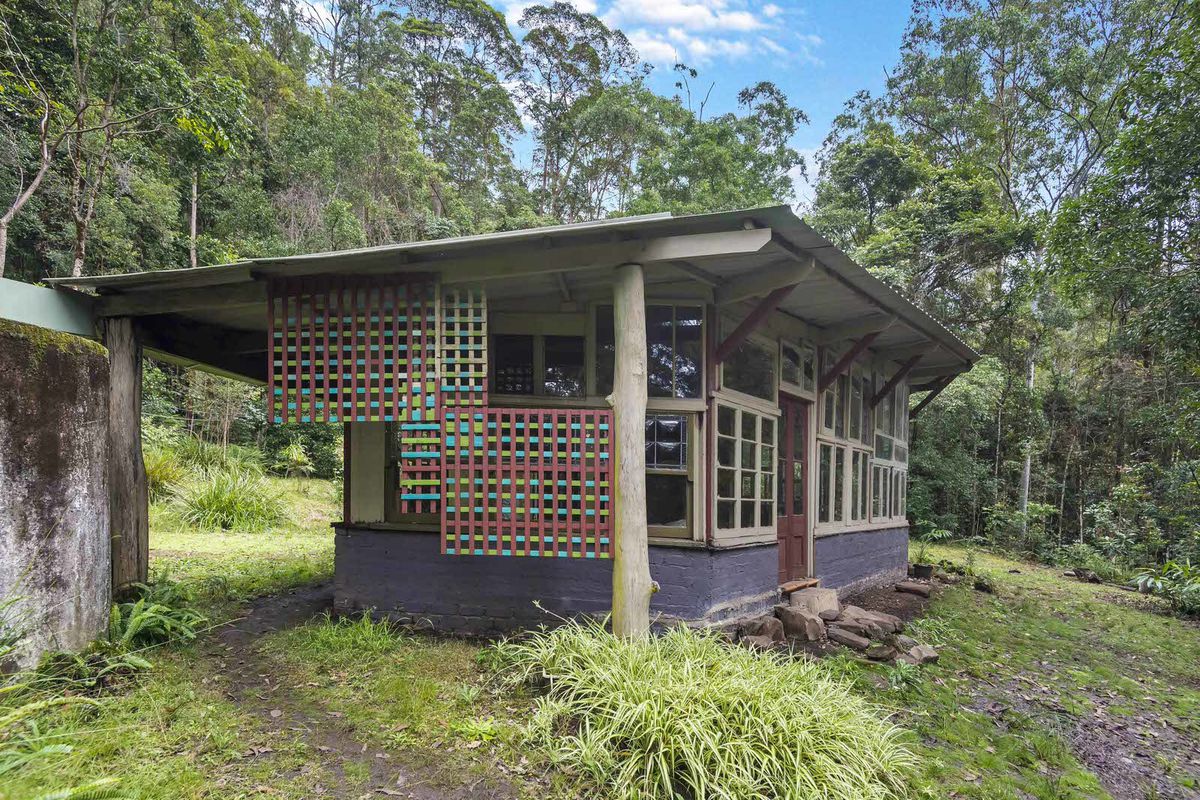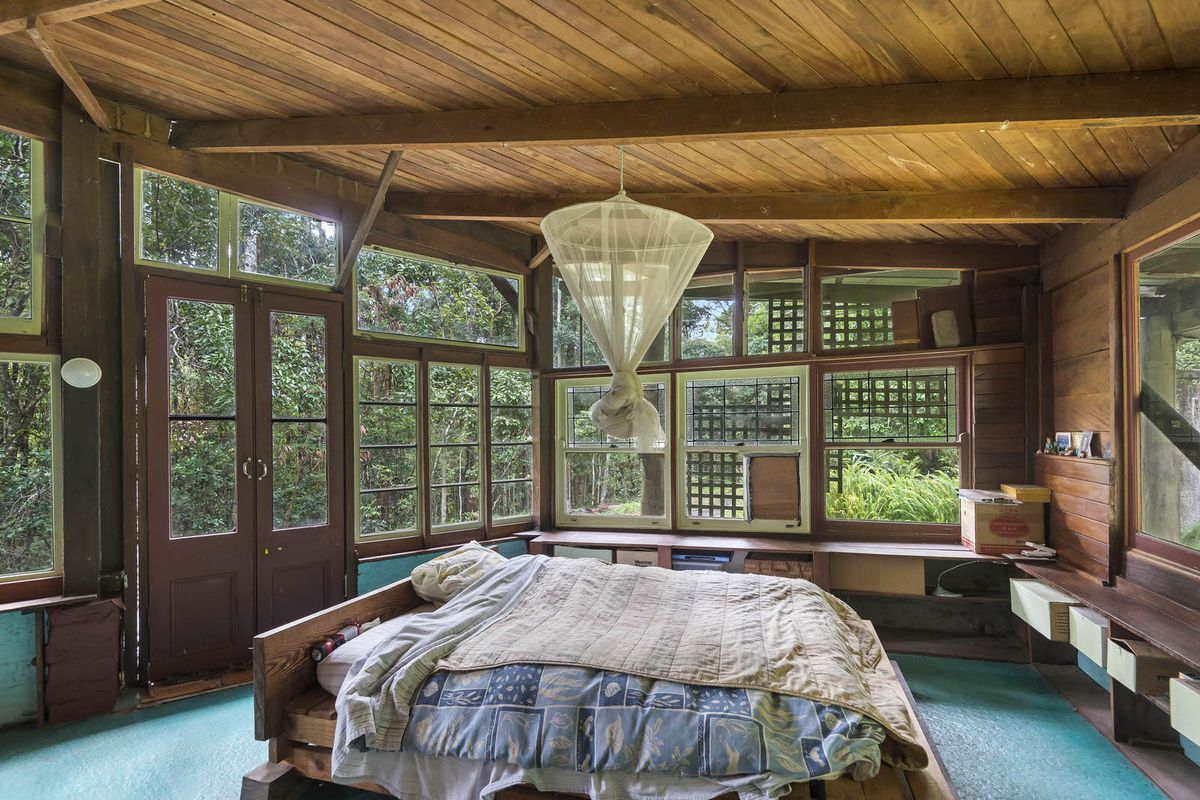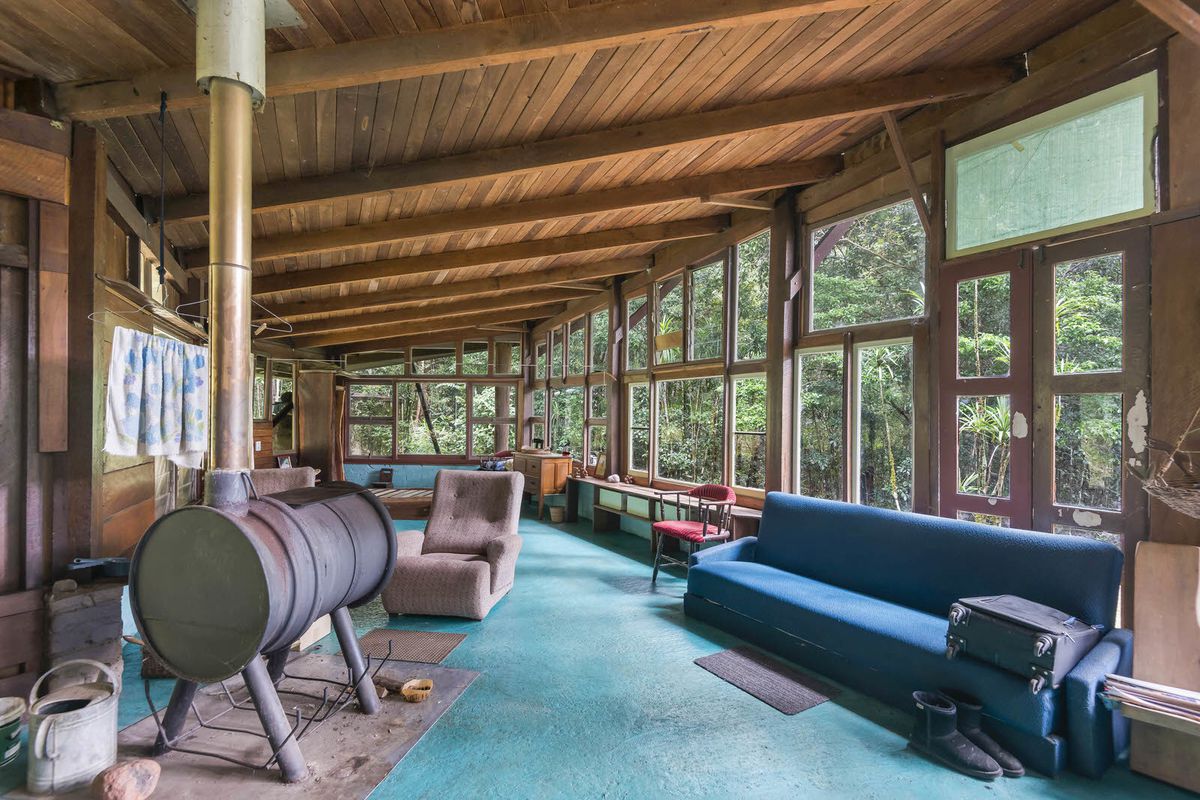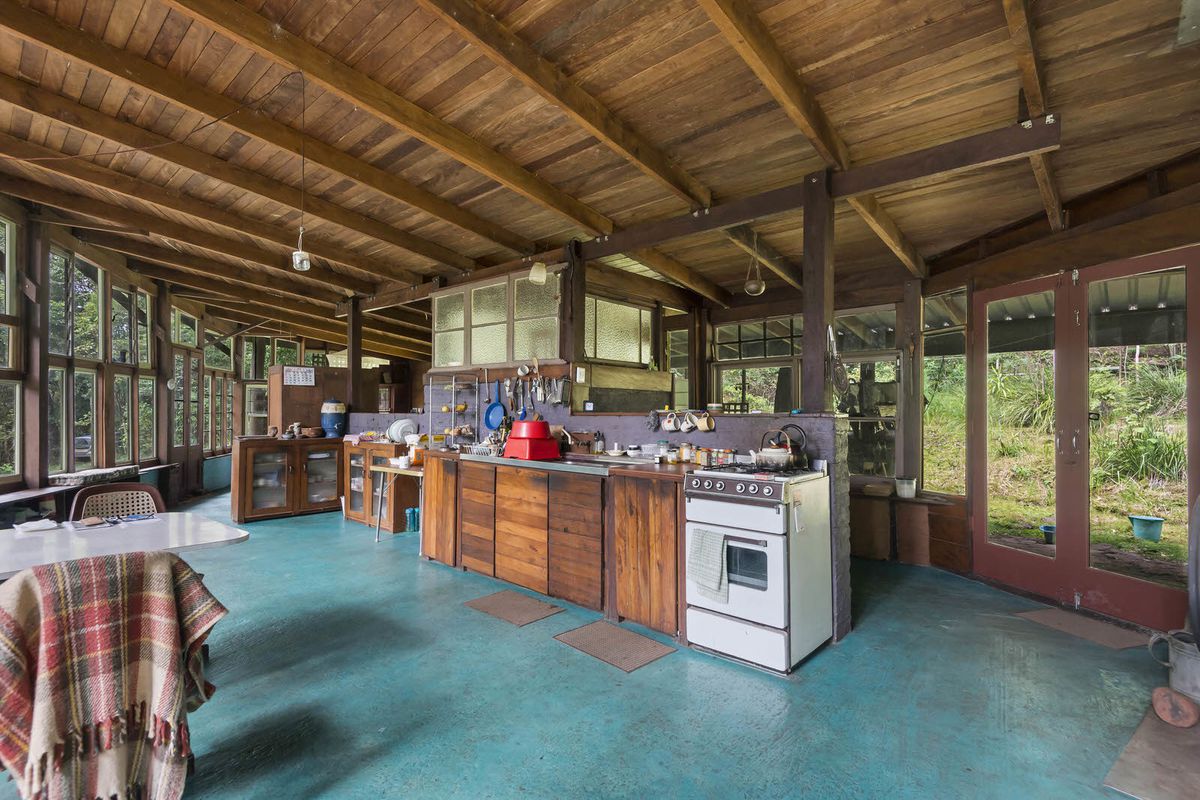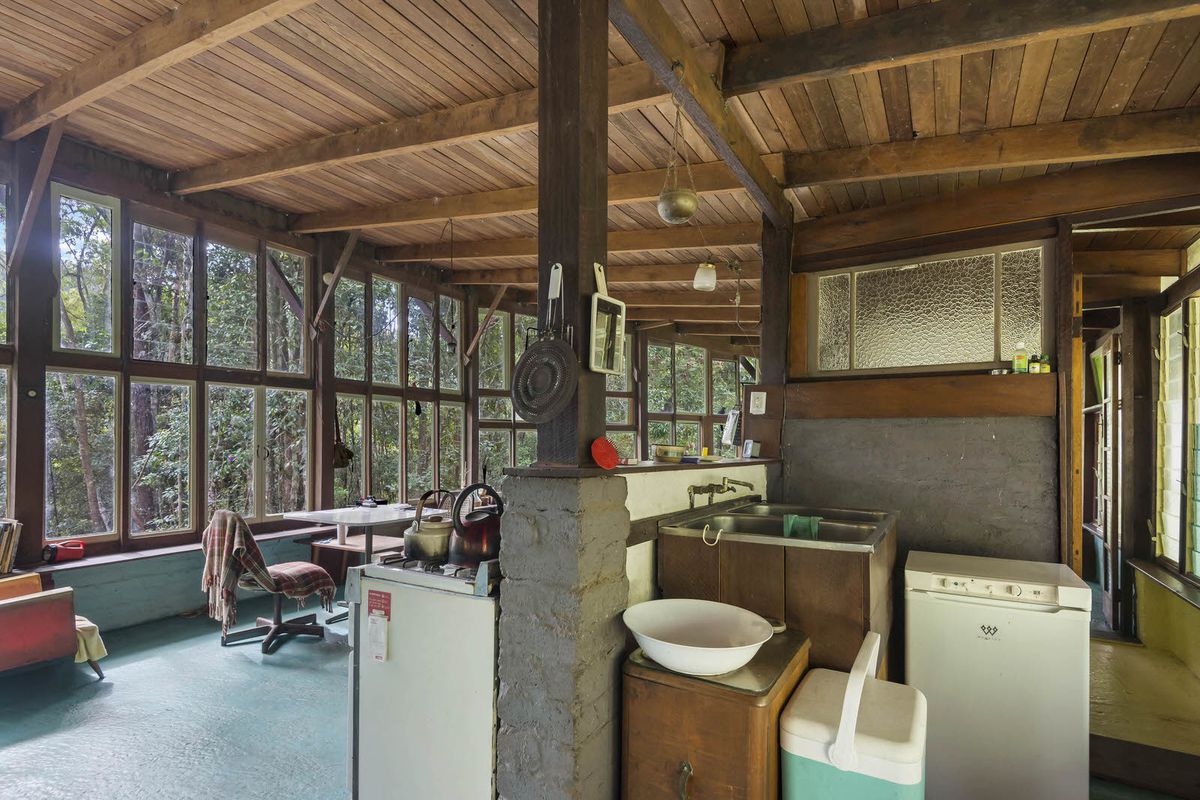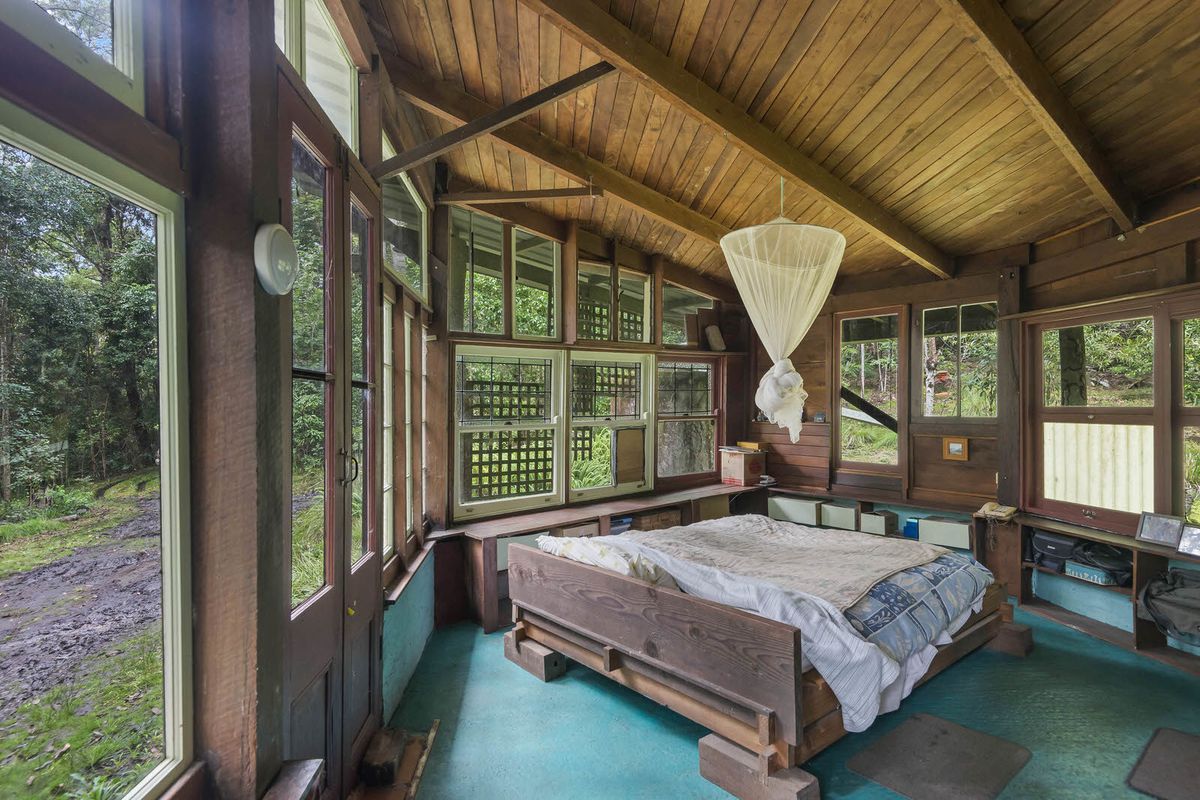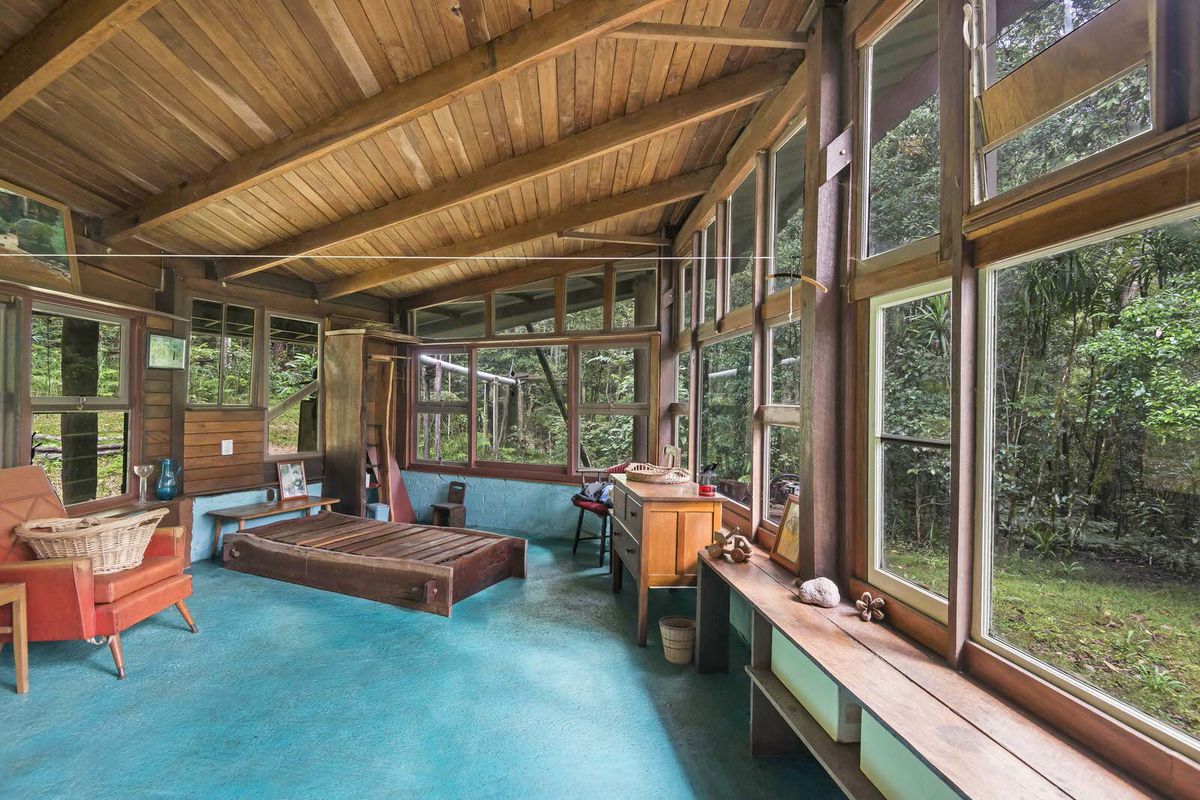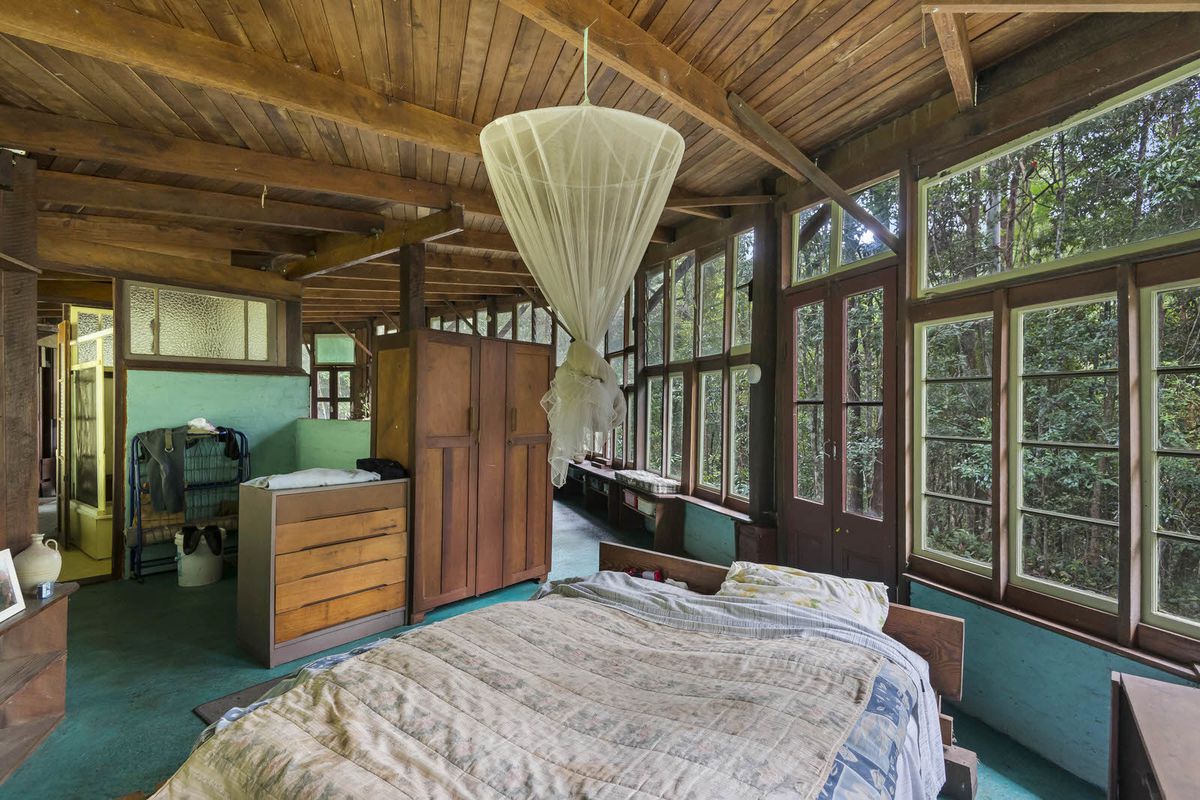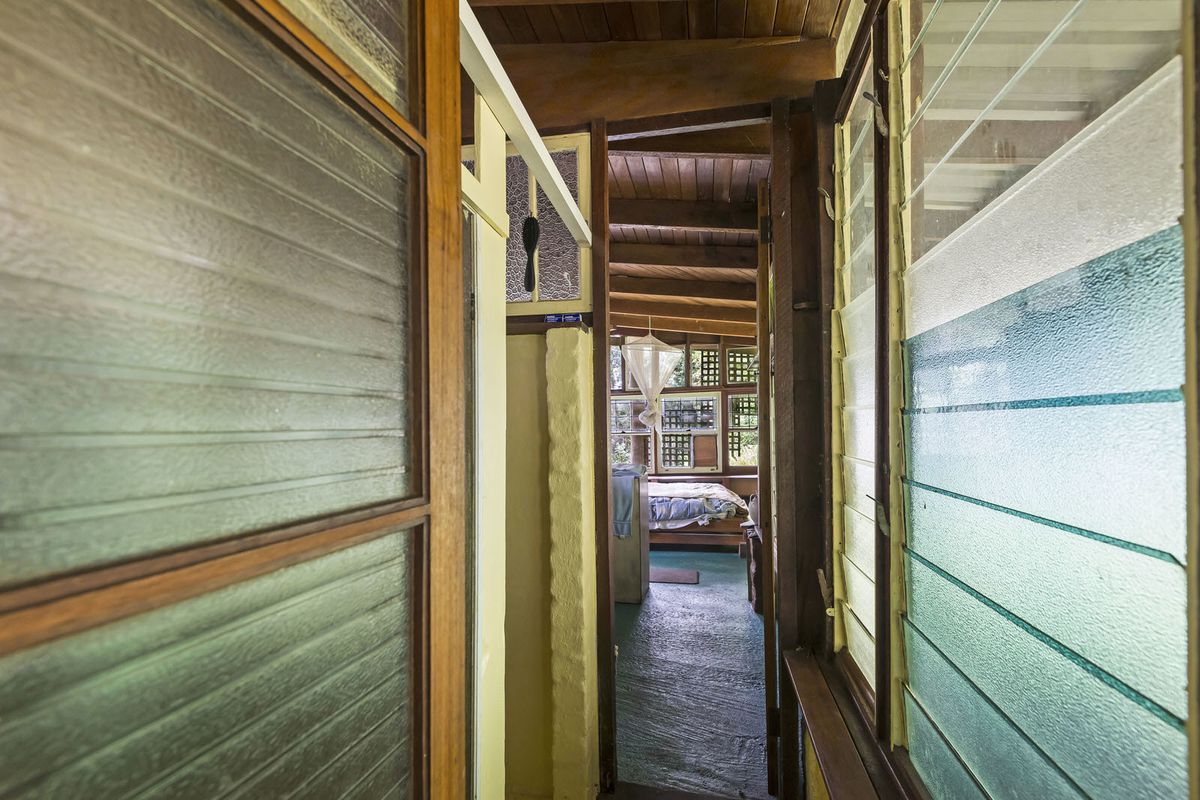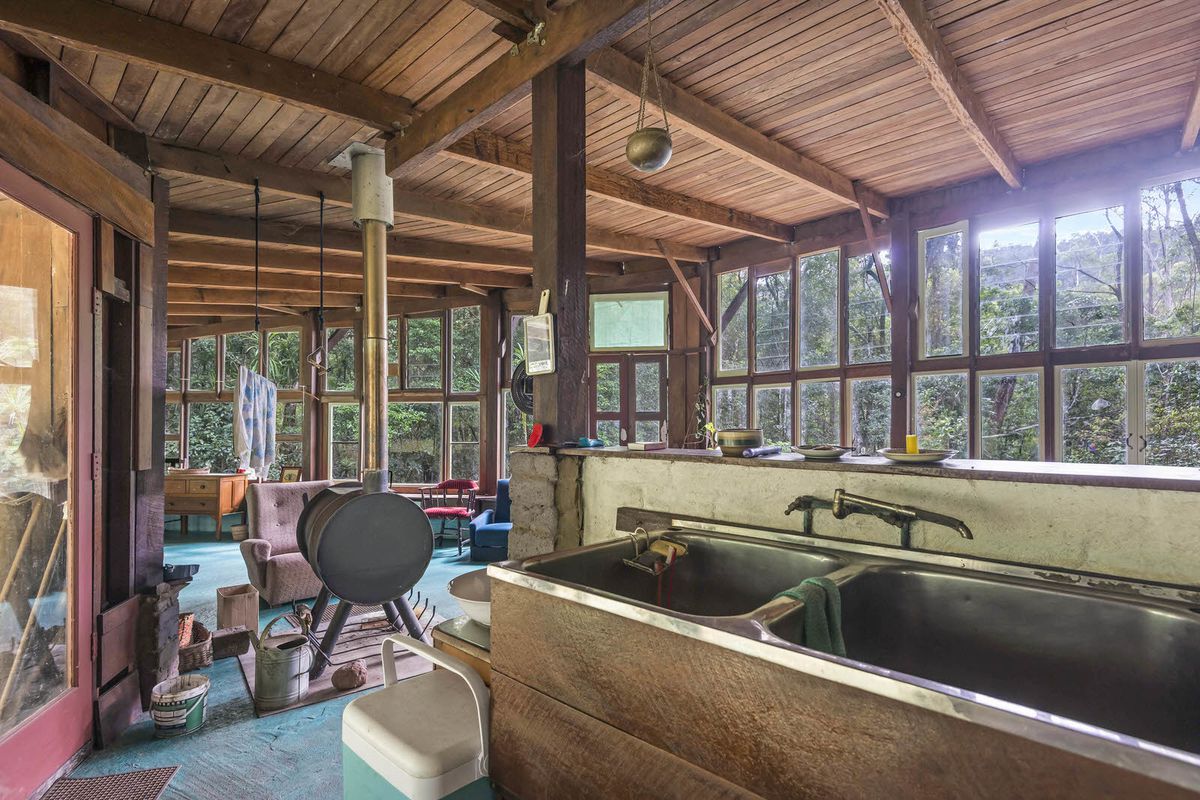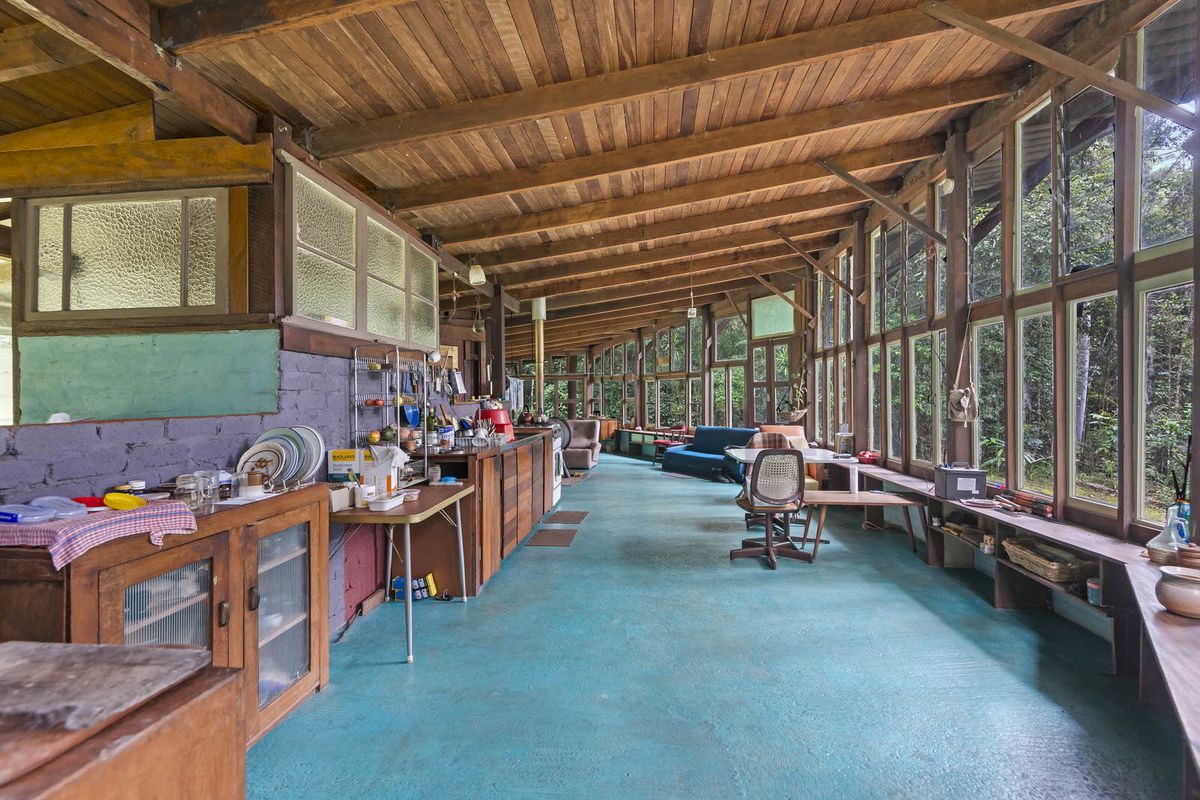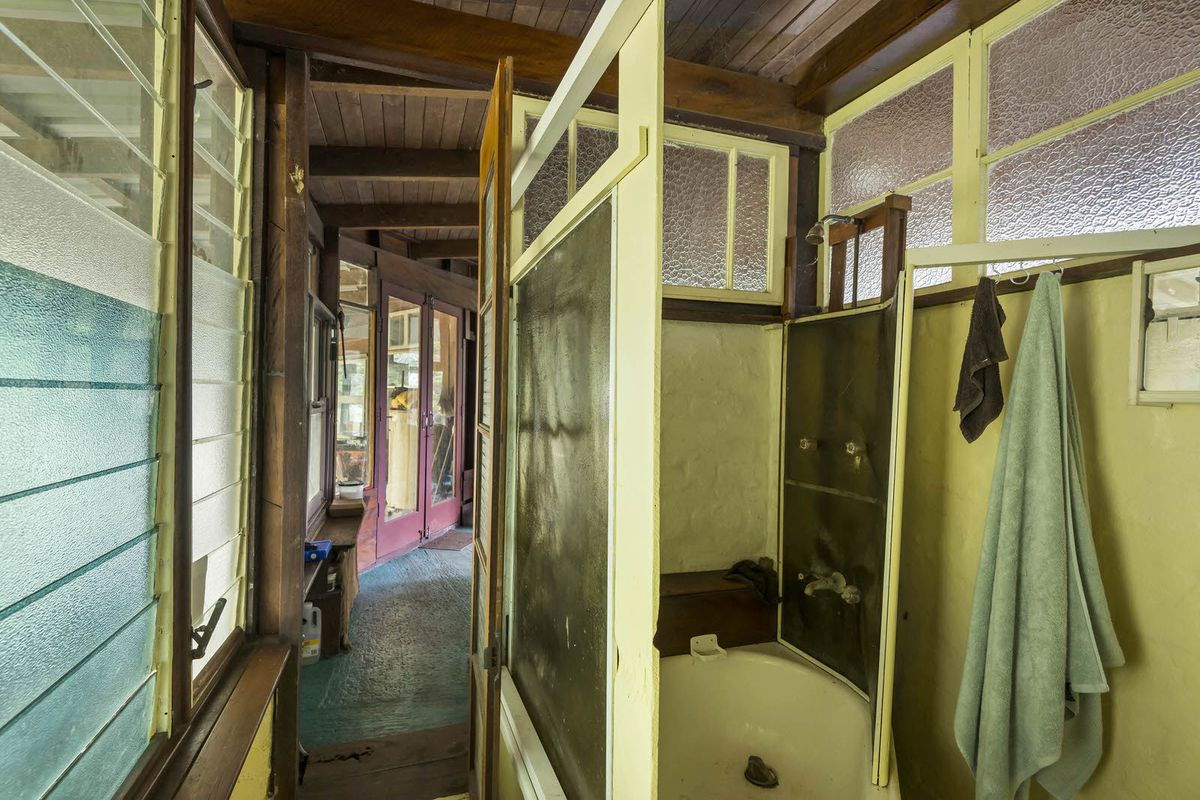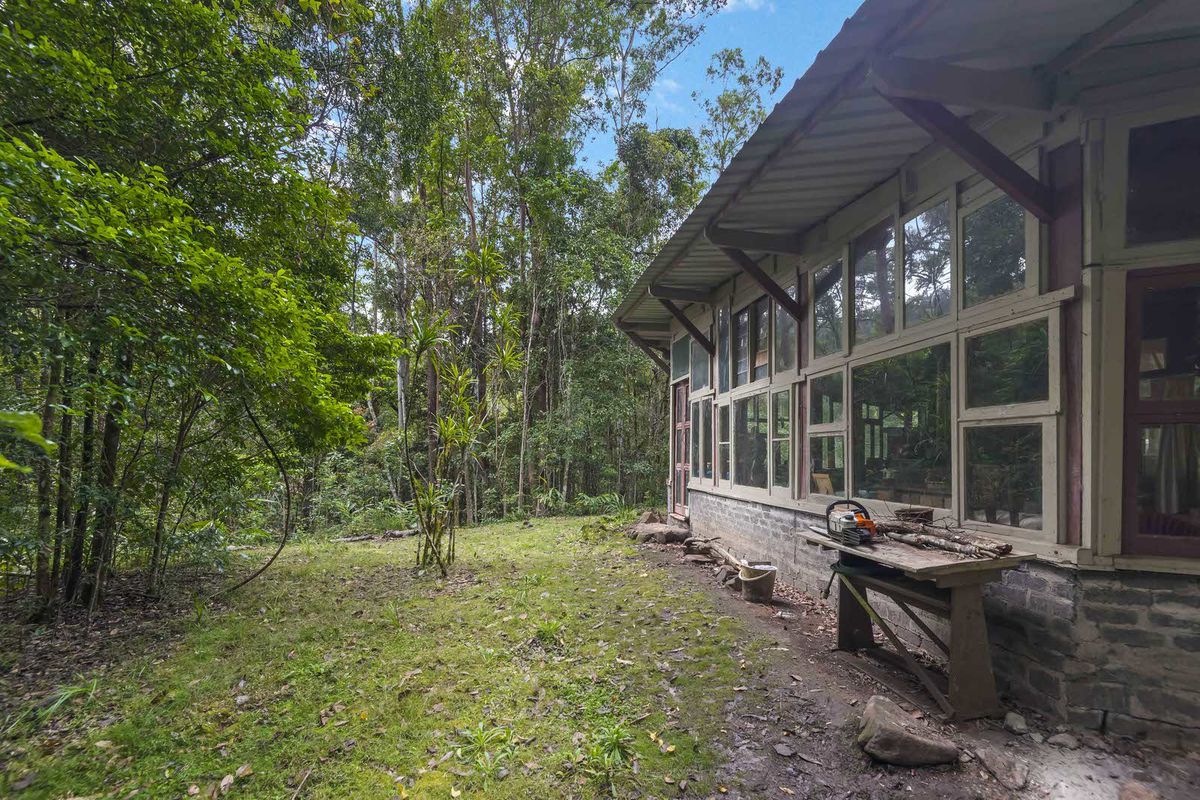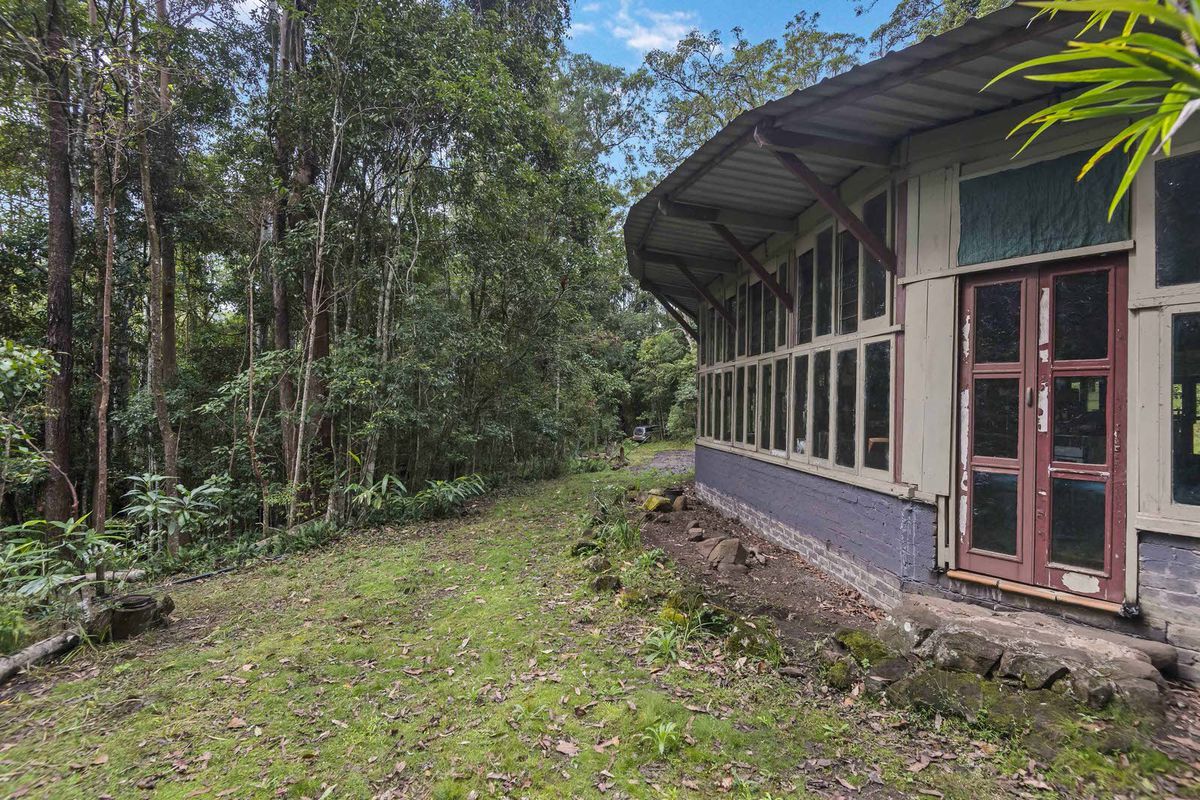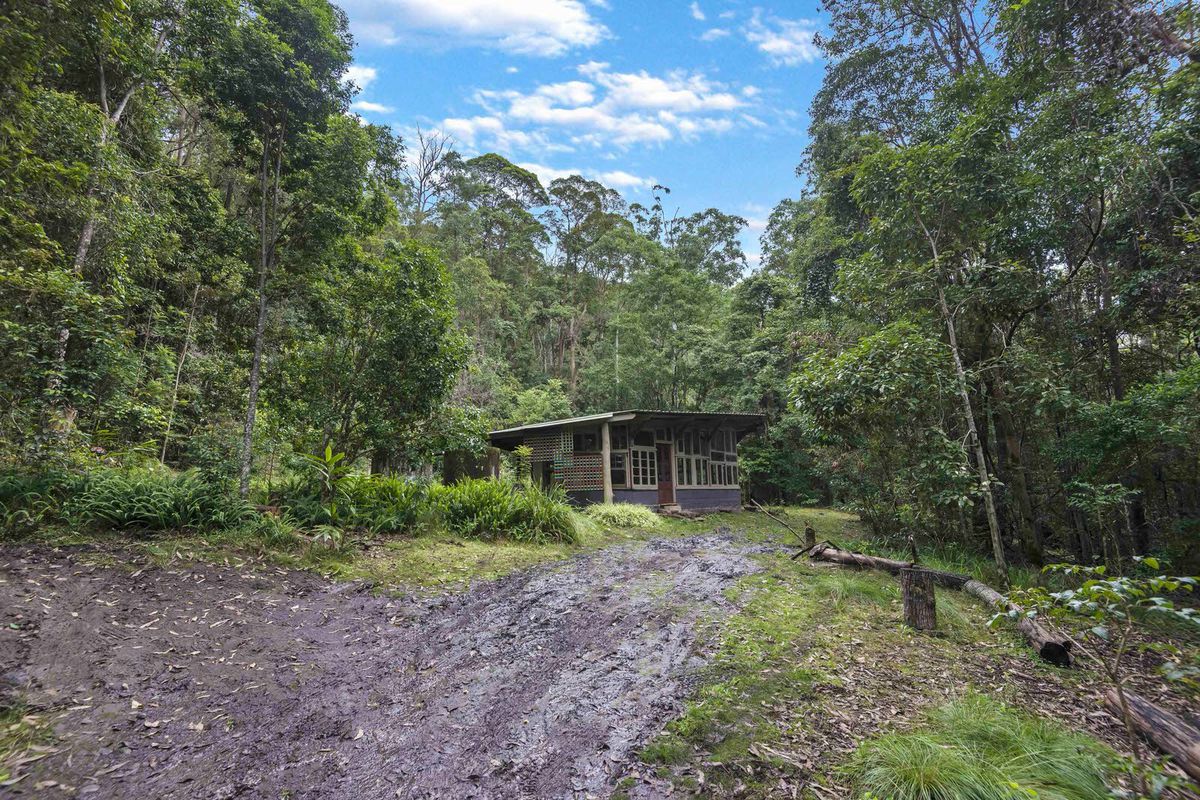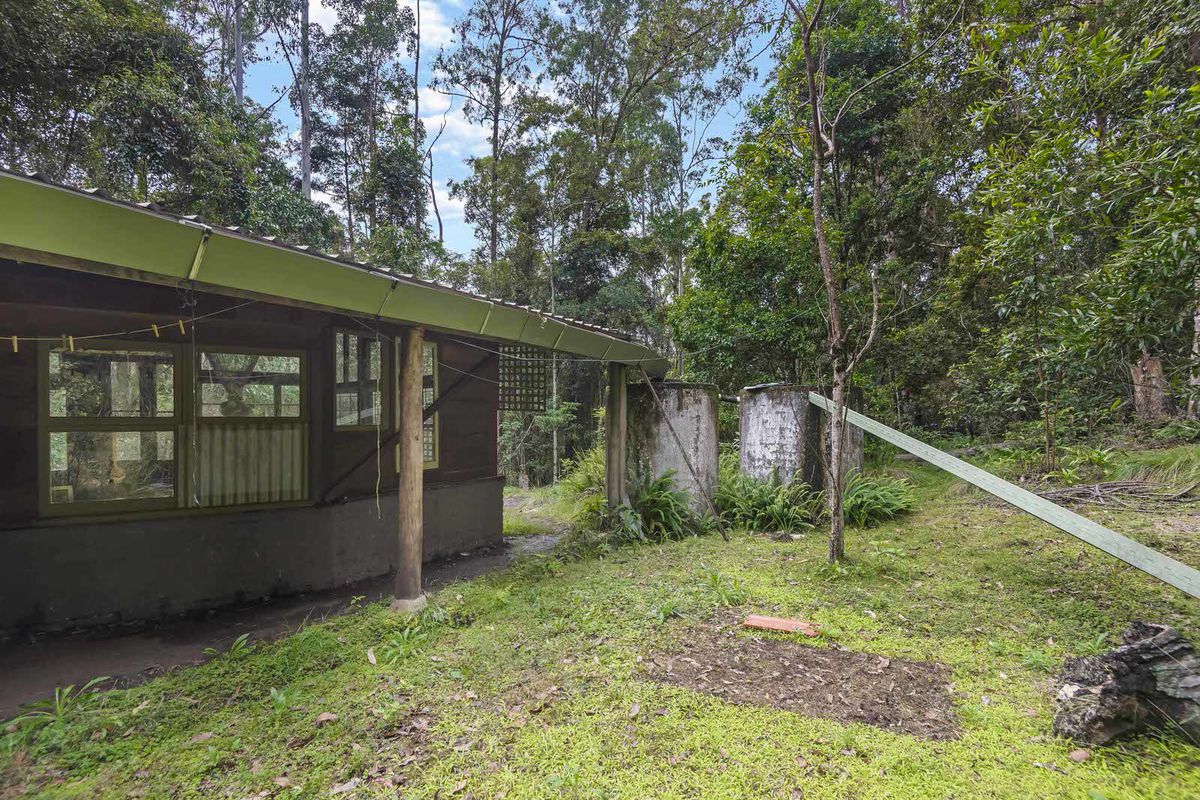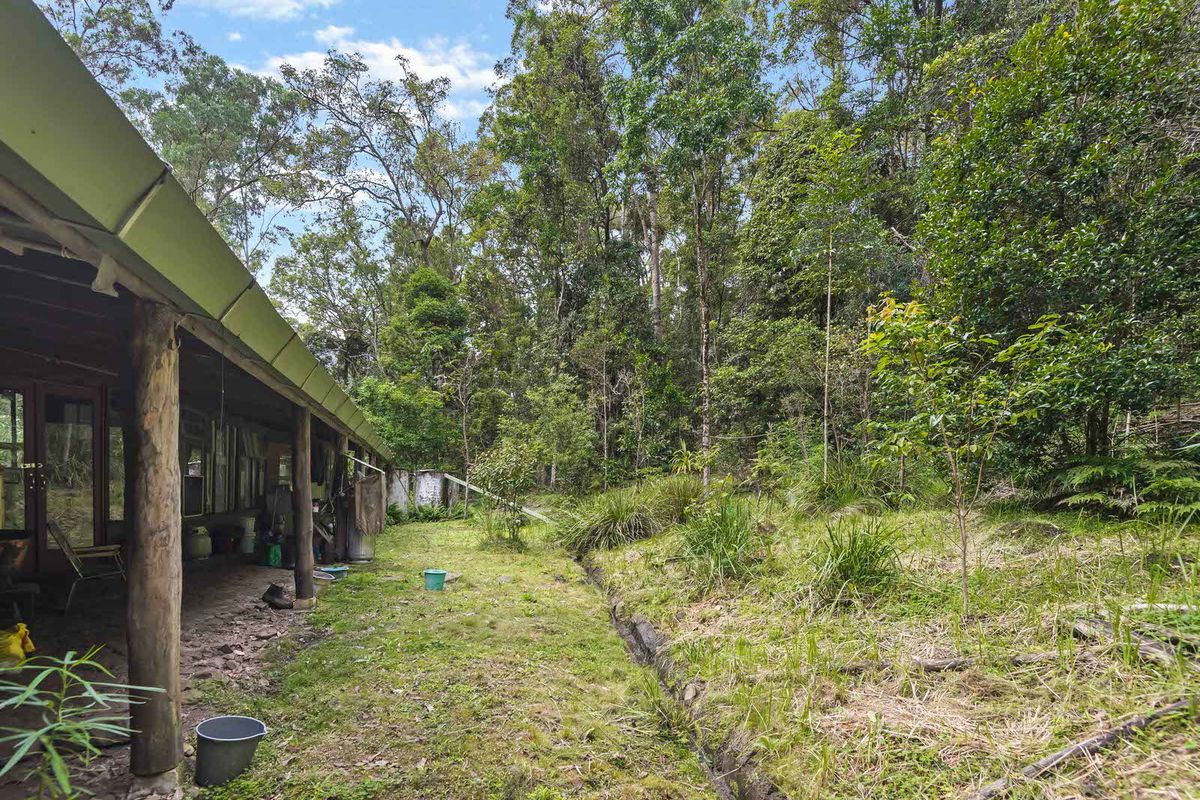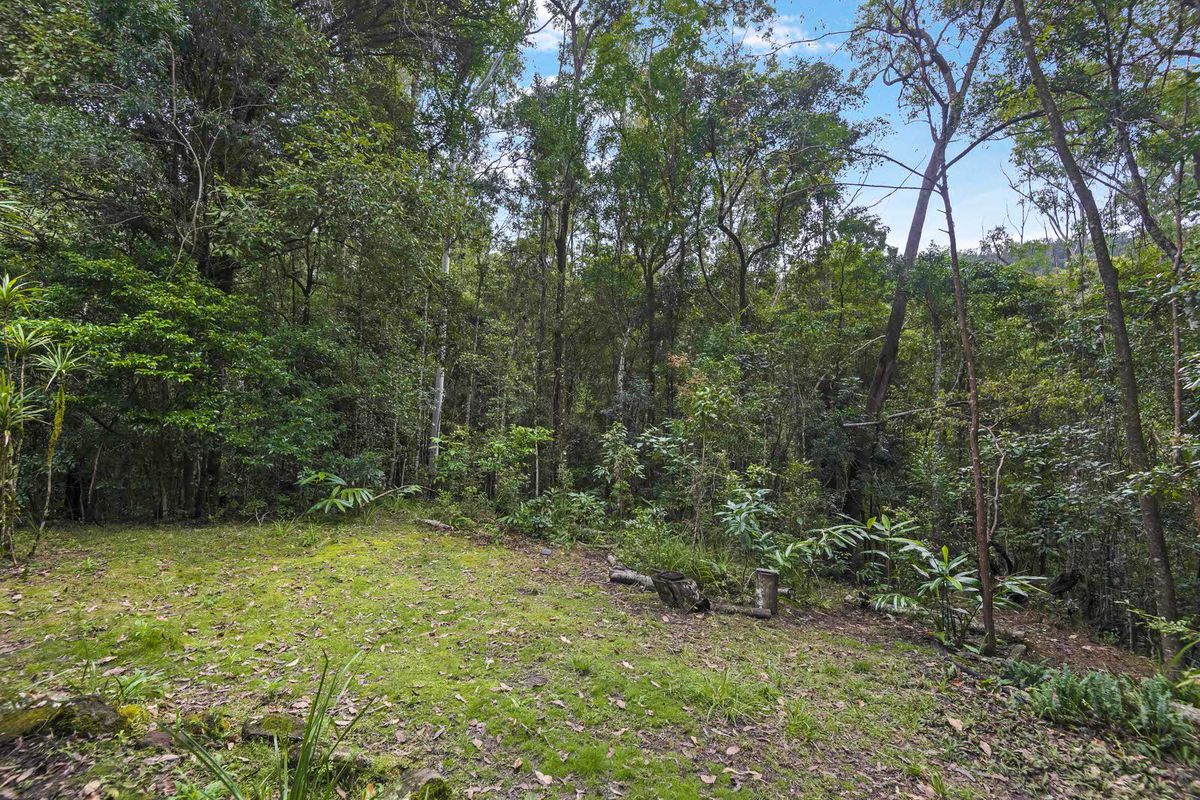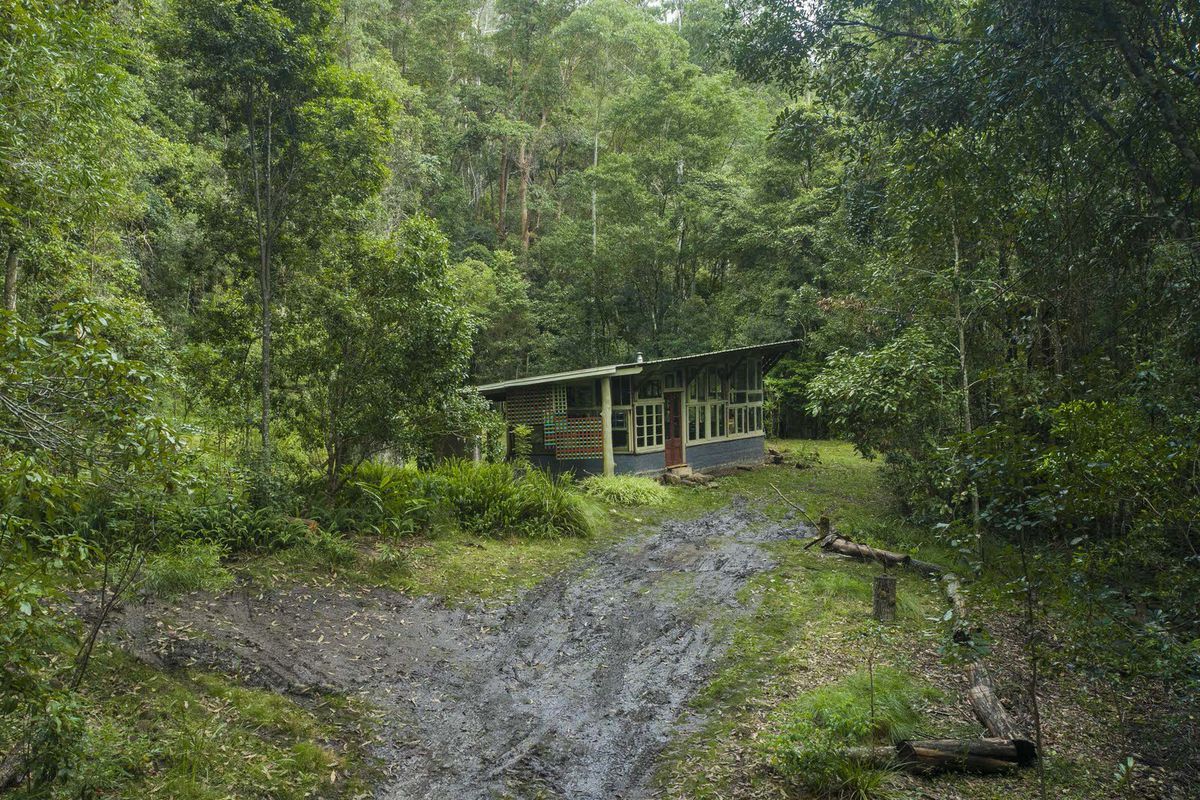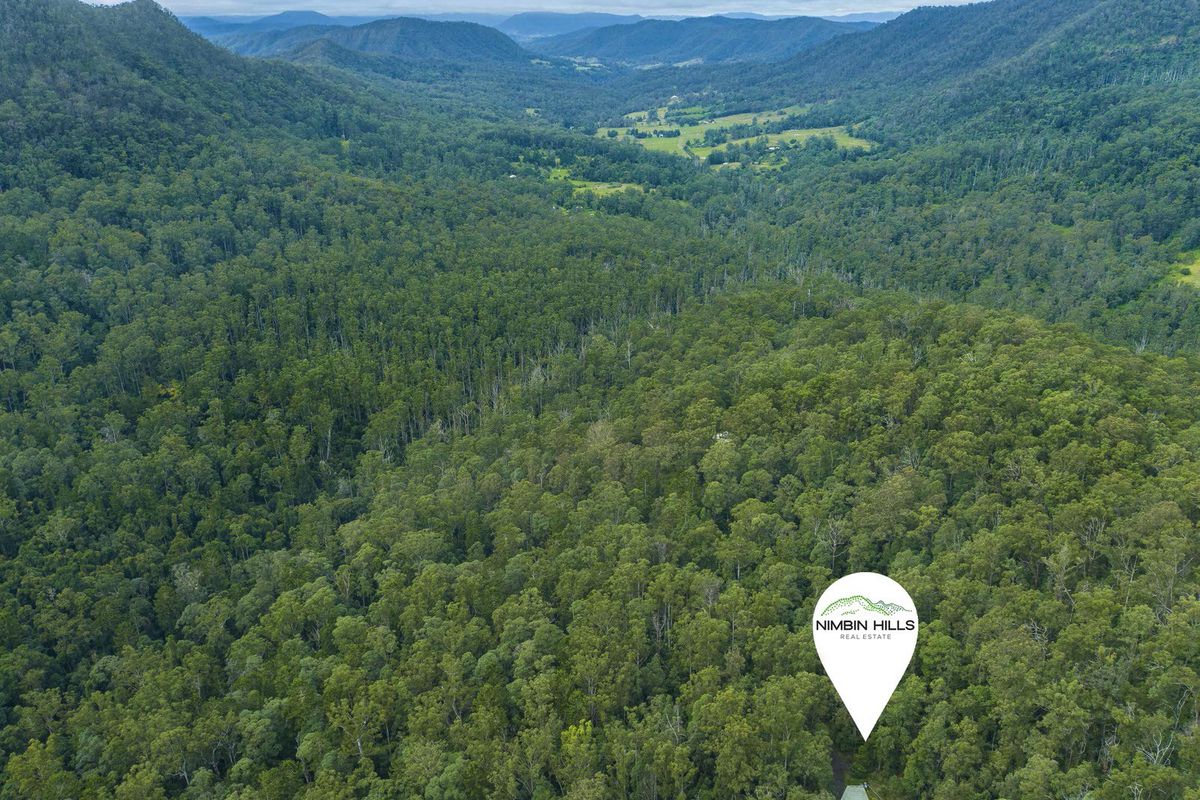 Description
Do you long for a place where you can unwind and connect with nature? Do you need to get the kids off their devices? Then this could be just the ticket. Only 2.5 hours from Brisbane via the Lyons Rd, this romantic rainforest retreat could be your great escape. Backing onto Toonumbar National Park, this 5+ ha share in a 45ha community is surrounded by forest filled with wildlife, creeks and walking tracks. The community of Kiah has only 3 shareholders so you have complete privacy. This share is at the end of the internal road. No one drives past and the only sounds you'll hear will be coming from nature.
The charming crescent shaped home was solidly built in 1984-86 with hardwood timber harvested from the land. Iron bark and tallowwood frames and beams, with brush-box trim and lining. North facing, the outer curve of the home is walled with recycled windows creating a patchwork of glass looking out to the forest. The skillion roof is raised to the north allowing winter sun to bathe the room and is internally lined with brush box boards and exposed tallowwood beams. Very beautiful.
The home is open plan with the kitchen centrally placed and cordoned rooms at either end. A custom-made fireplace made from truck rims not only heats the home but serves as a hotplate for cooking. The kitchen also has a gas stove and oven. A bathroom is installed with shower over bath and a separate laundry area beside. All the plumbing is installed ready to go but hasn't been connected to the tanks for some time so will require a bit of attention to be made functional again.
This home has fabulous bones and oozes creativity. The extensive use of glass and timber creates a cosy observatory from which to view the wilderness around you. It is simply set up and you may wish to add some creature comforts or just enjoy the magical experience of back to basics living.
If you are into adventure, you won't be disappointed. There's miles of untouched country here just waiting to be explored. The community land is bordered on the northern side by at least 2km of Hoppindick Creek with pristine water flowing directly from Toonumbar National Park. Roseberry Creek joins Hoppindick Creek at the entrance to the community.
This unique property would make the perfect wilderness escape haven for holidaying, an artist's retreat or a permanent home for the nature lover, as it has been for over 3 decades.
Kyogle is your nearest town at 40 minutes drive. A school bus leaves from the end of Roseberry Creek Rd at Summerland Way. Nearest School is Rukenvale, 12 minutes drive.
Inspections will be held on Fridays at 12pm, weather permitting. Please call Jacqui for more information and to REGISTER YOUR ATTENDANCE AT THE VIEWINGS on 0439 15 6666
Eco Friendly Features
Property Location