3425 Kyogle Road, Mount Burrell
'The Glen" - Family Home In Tranquil Setting.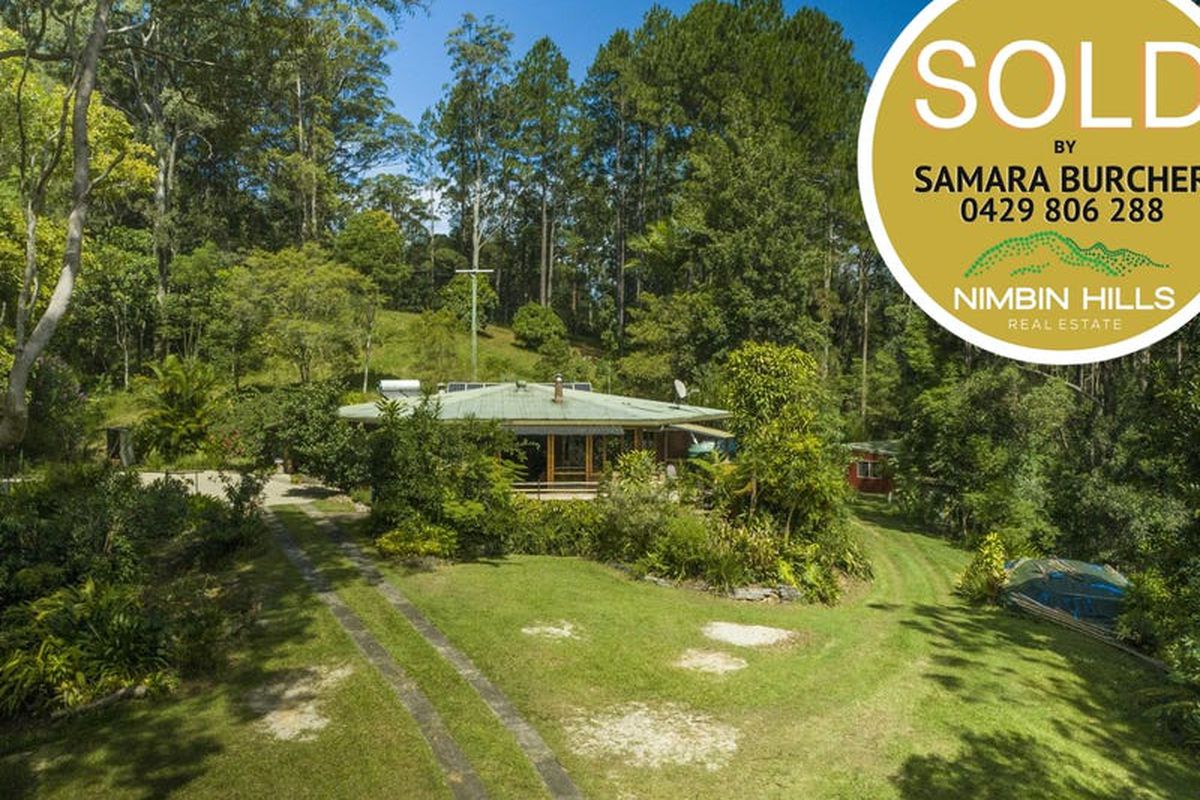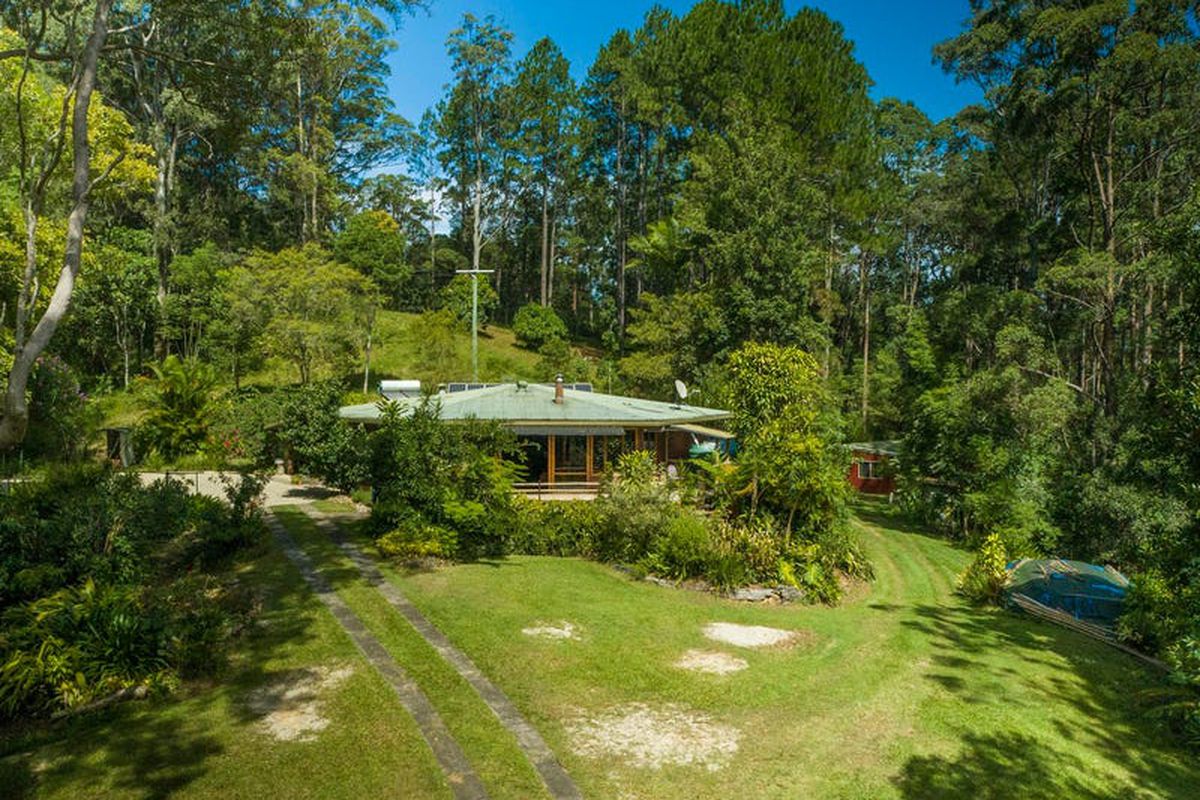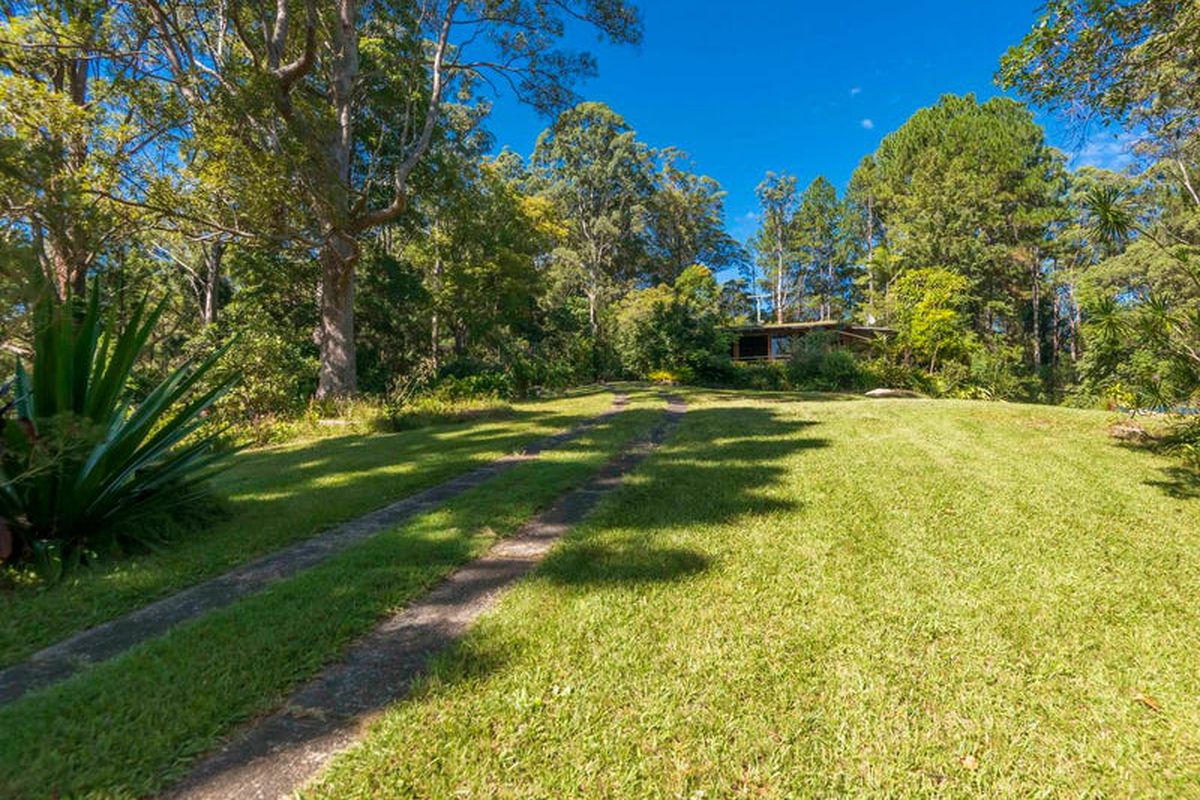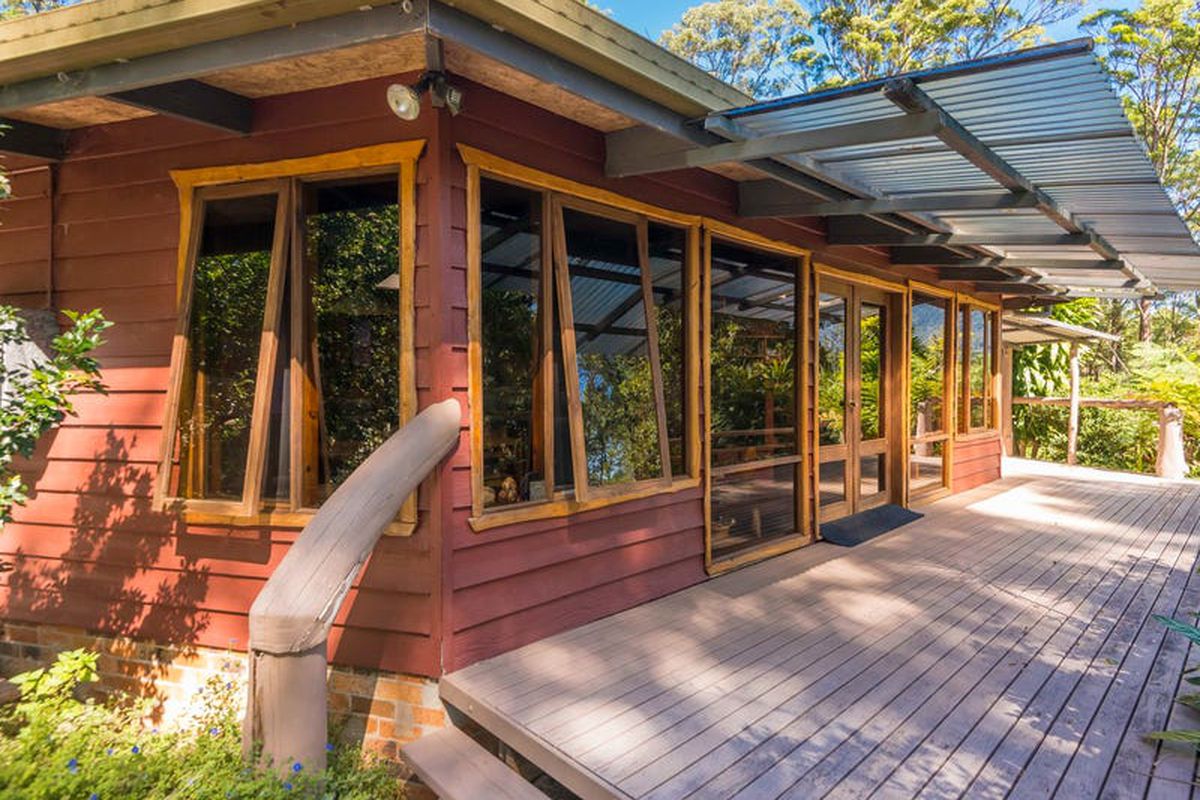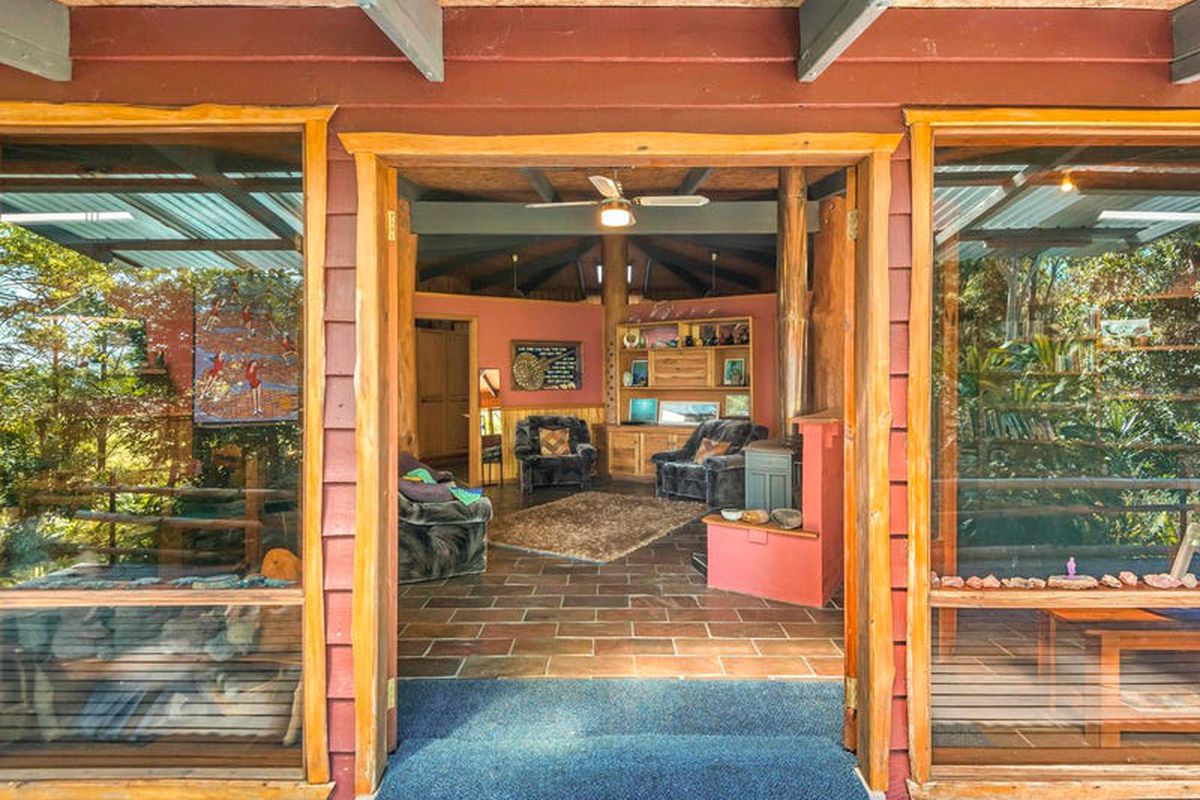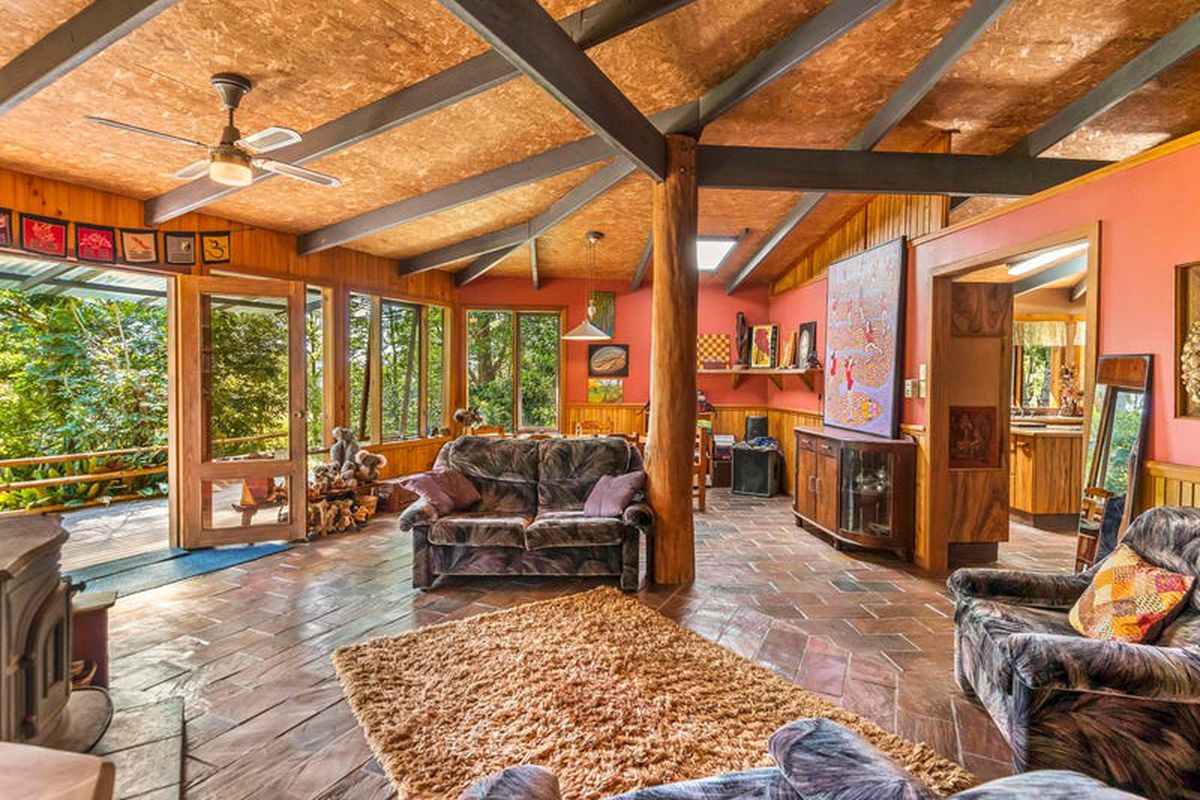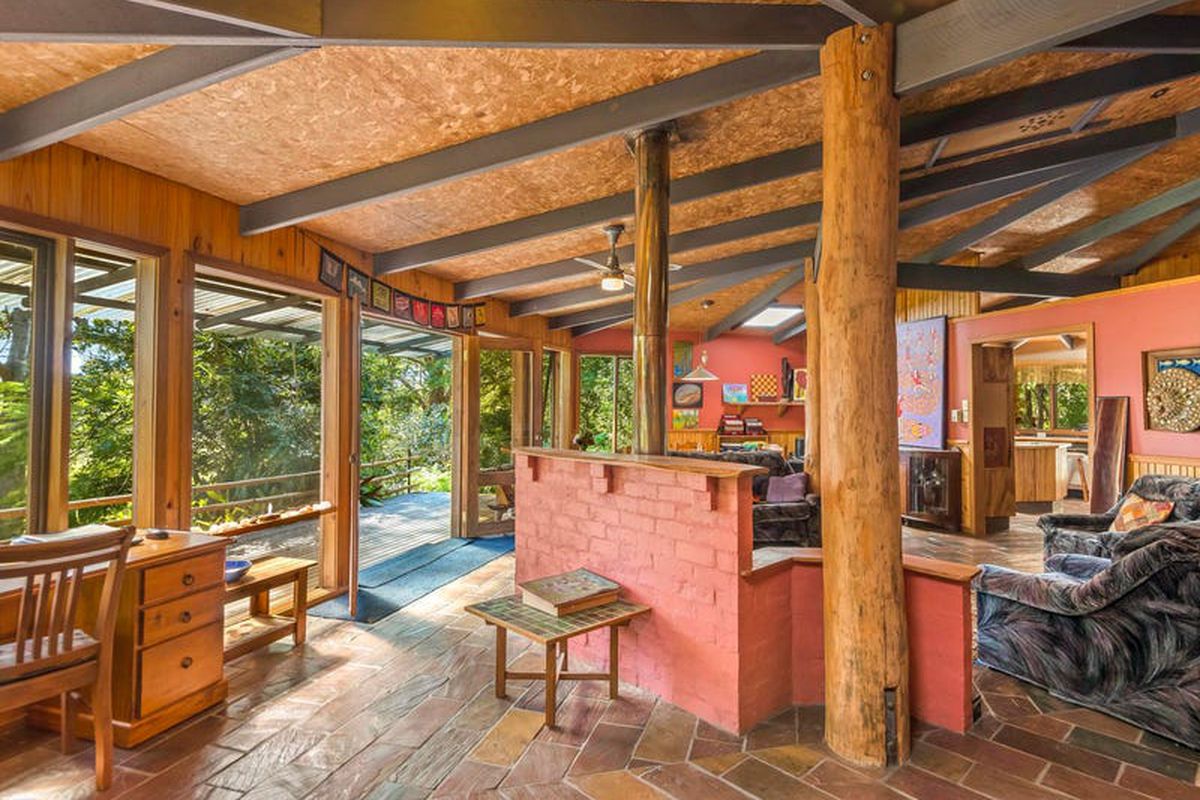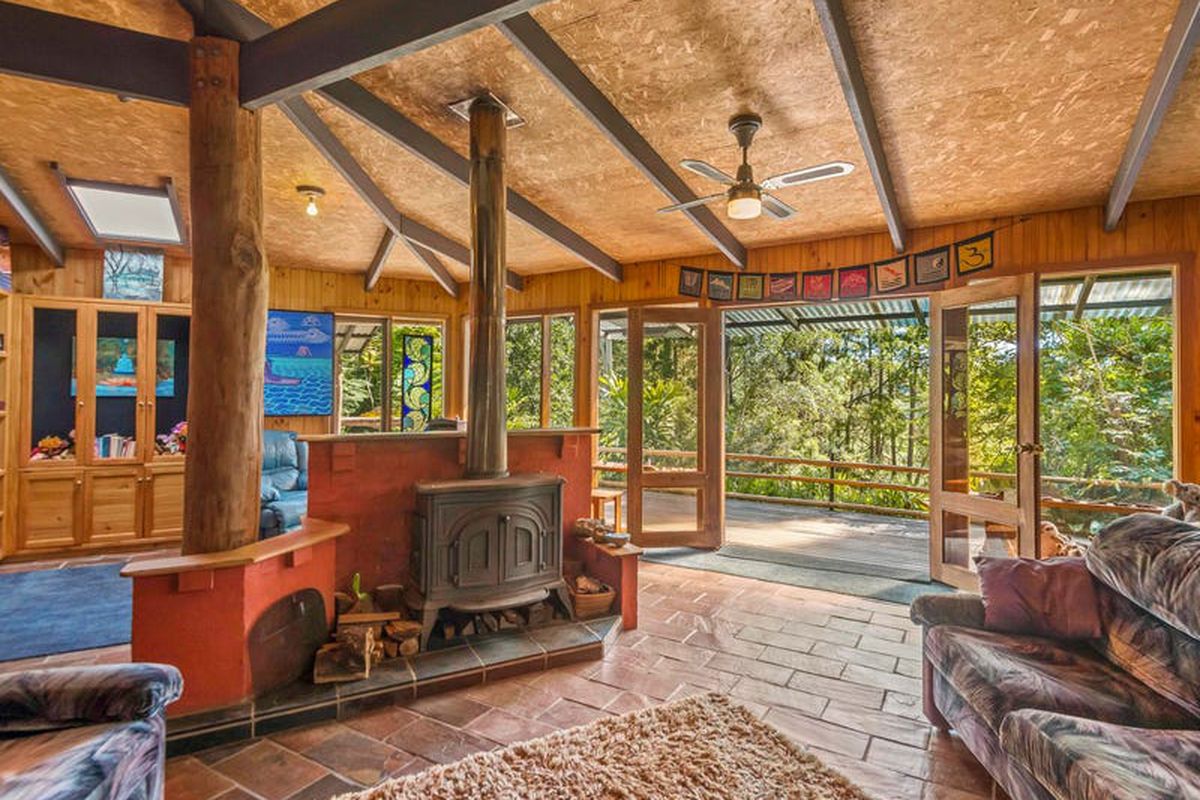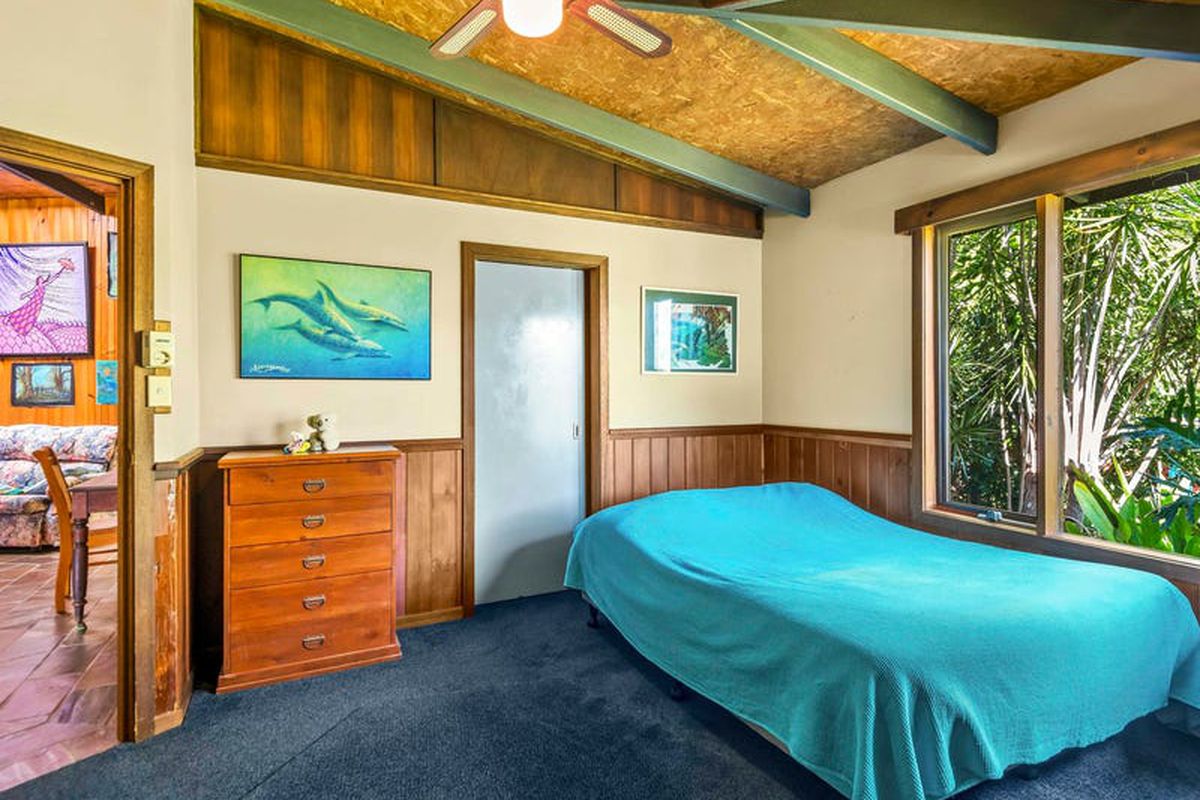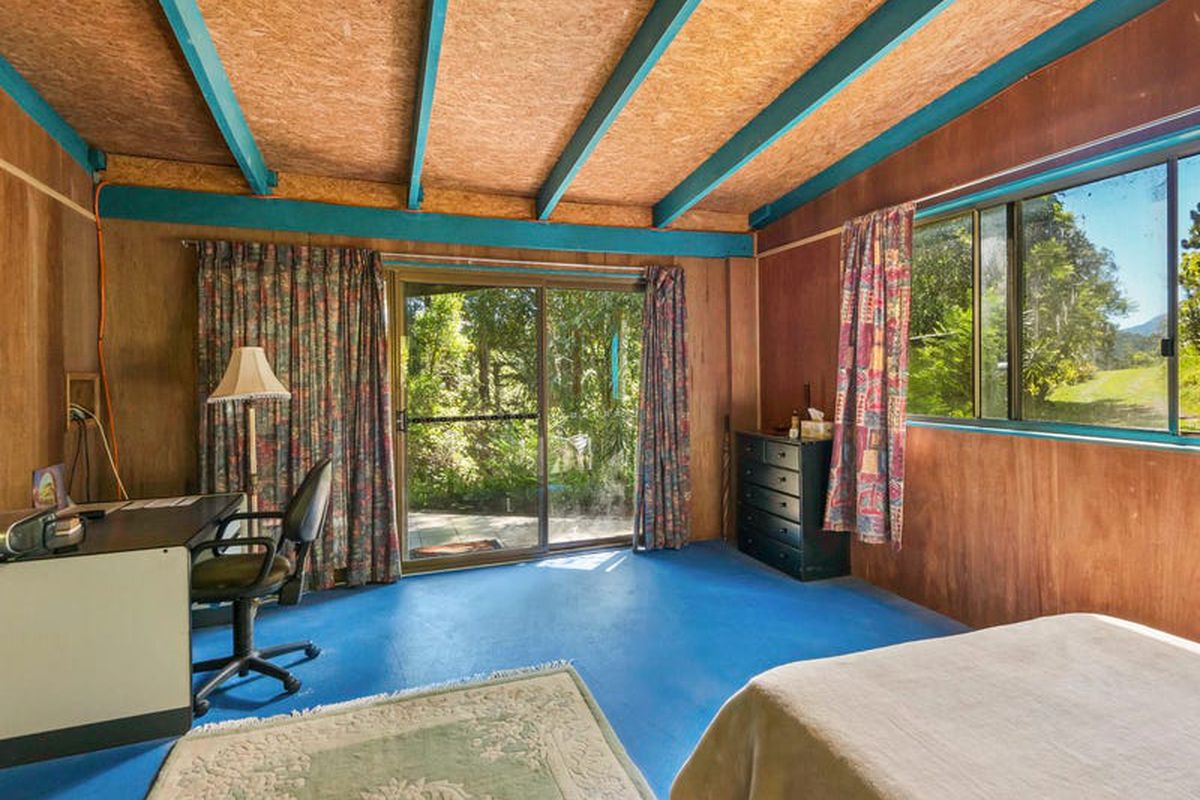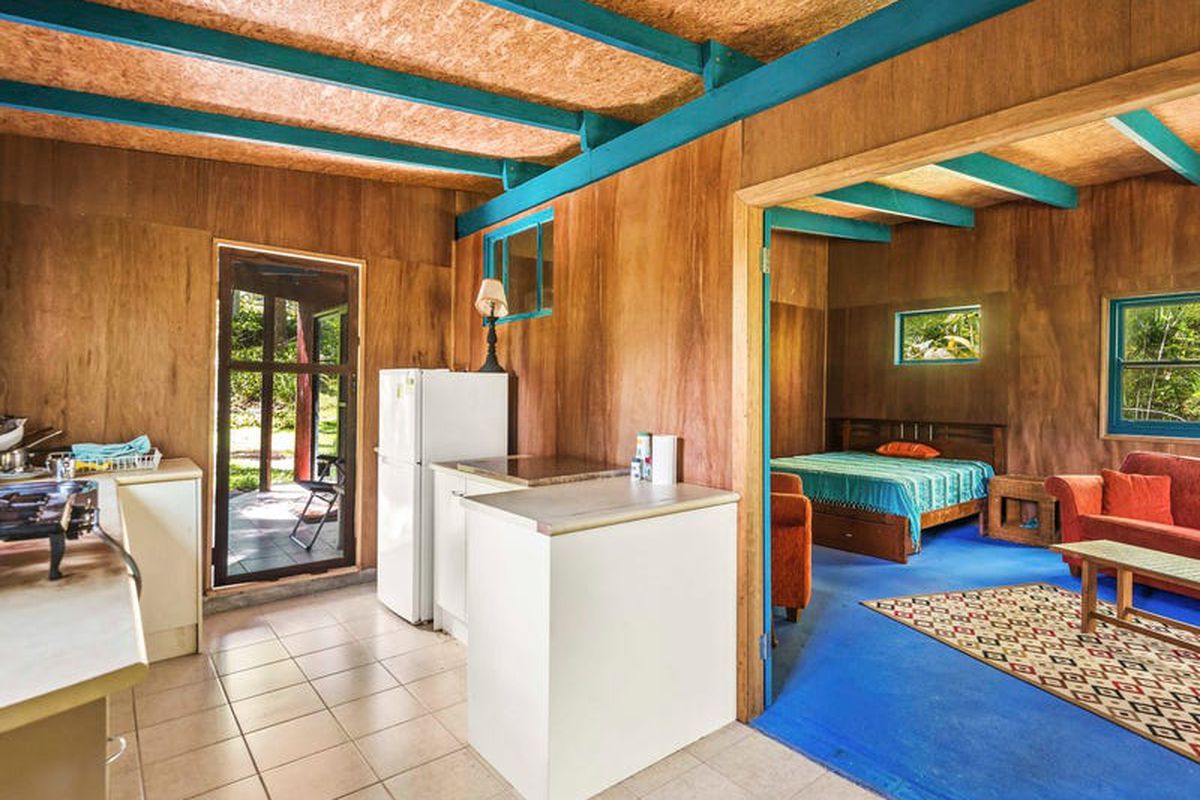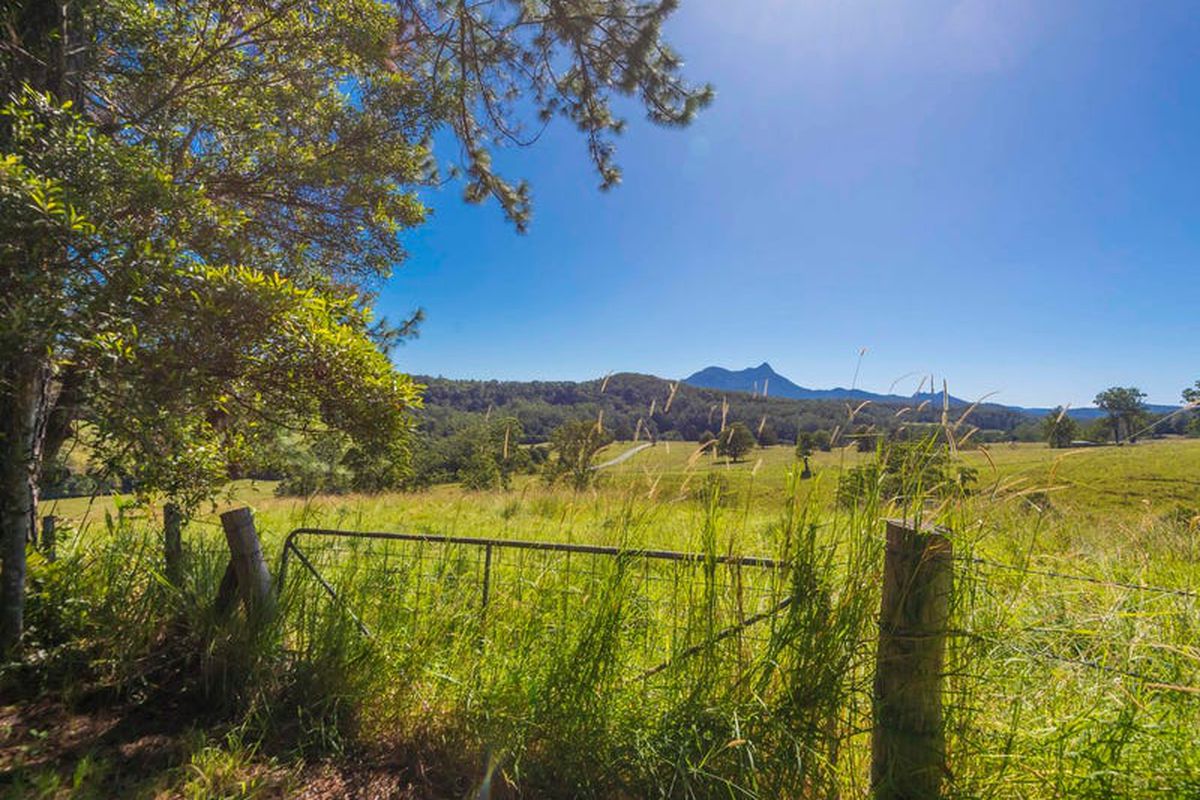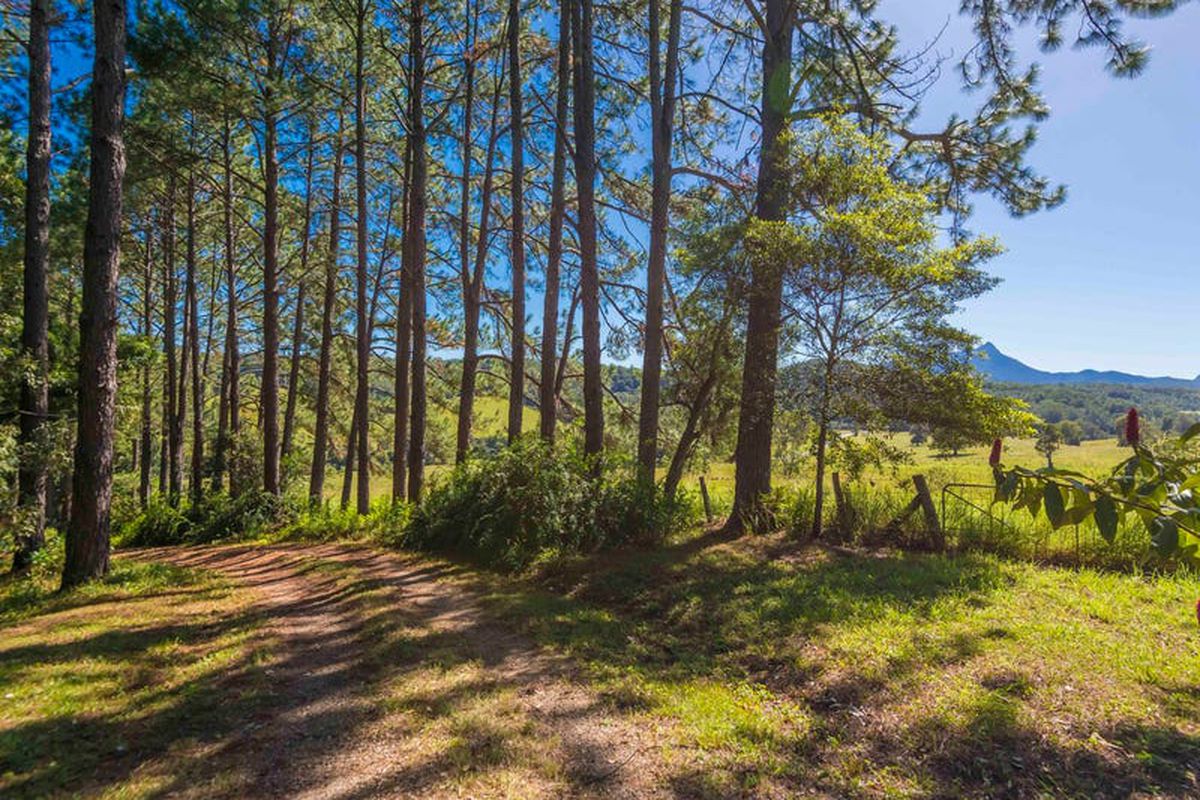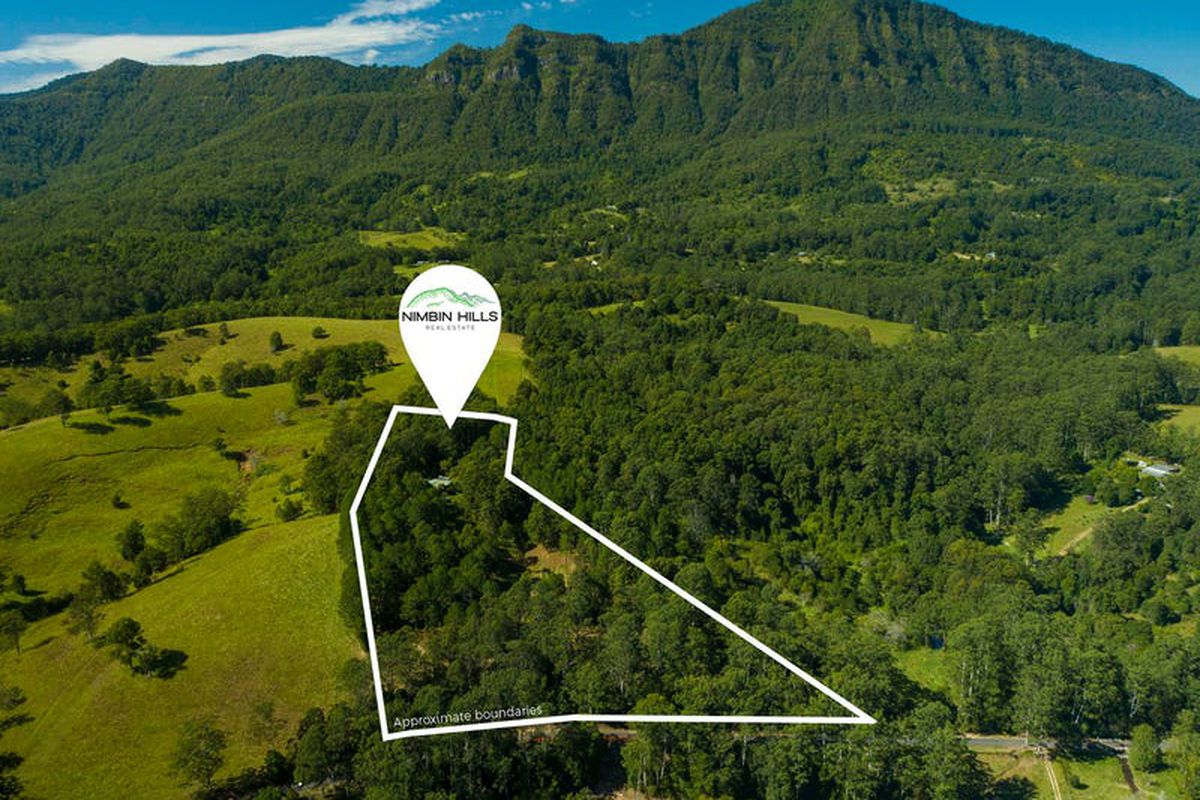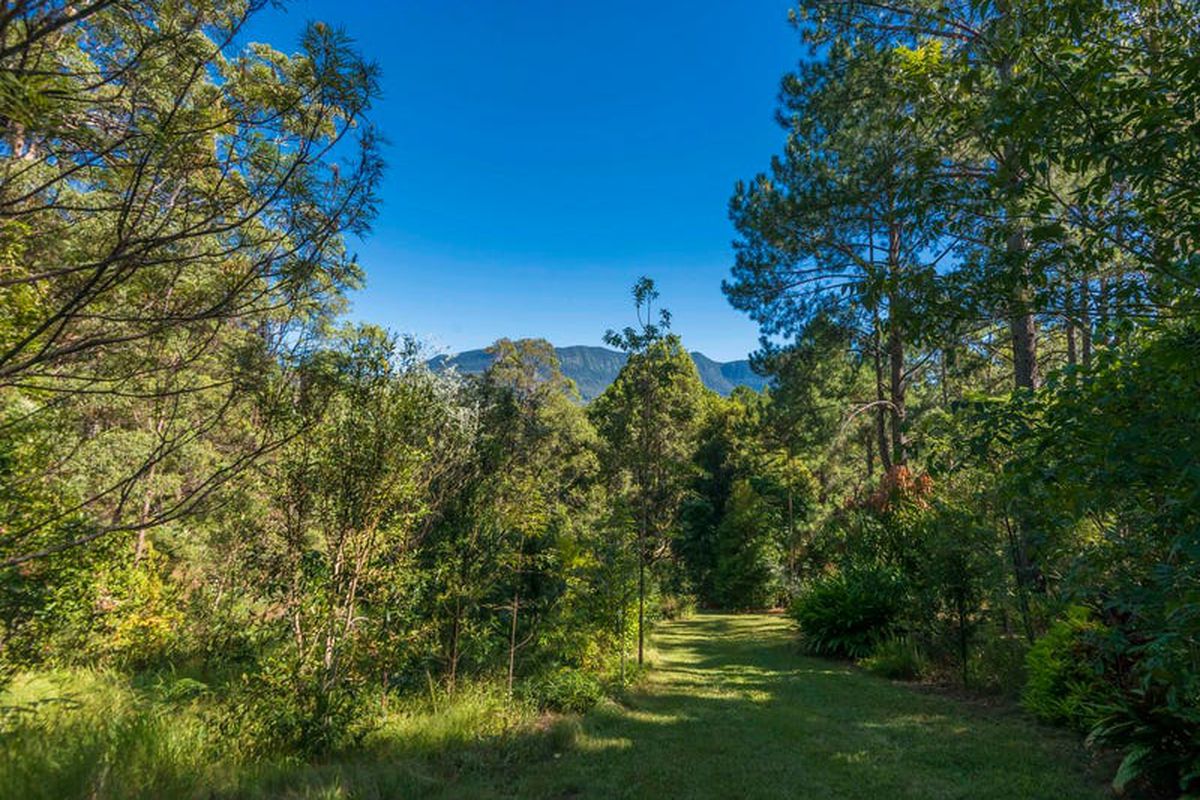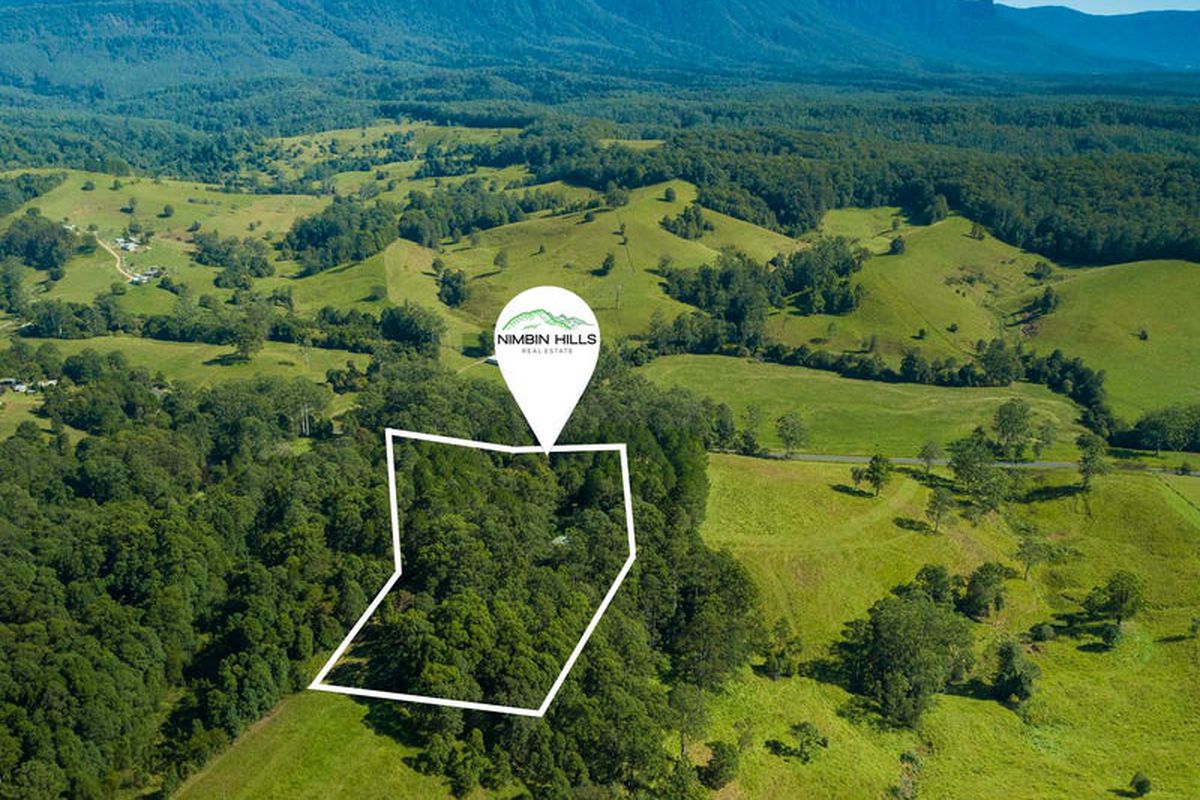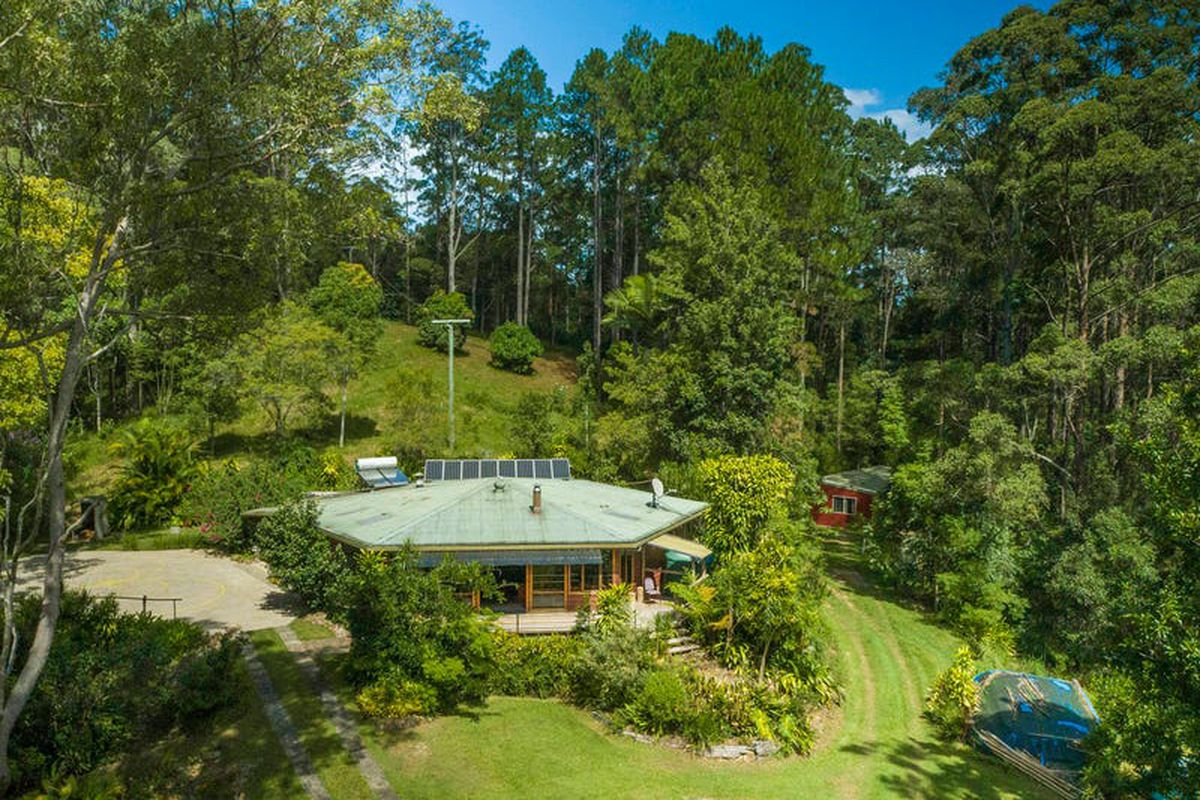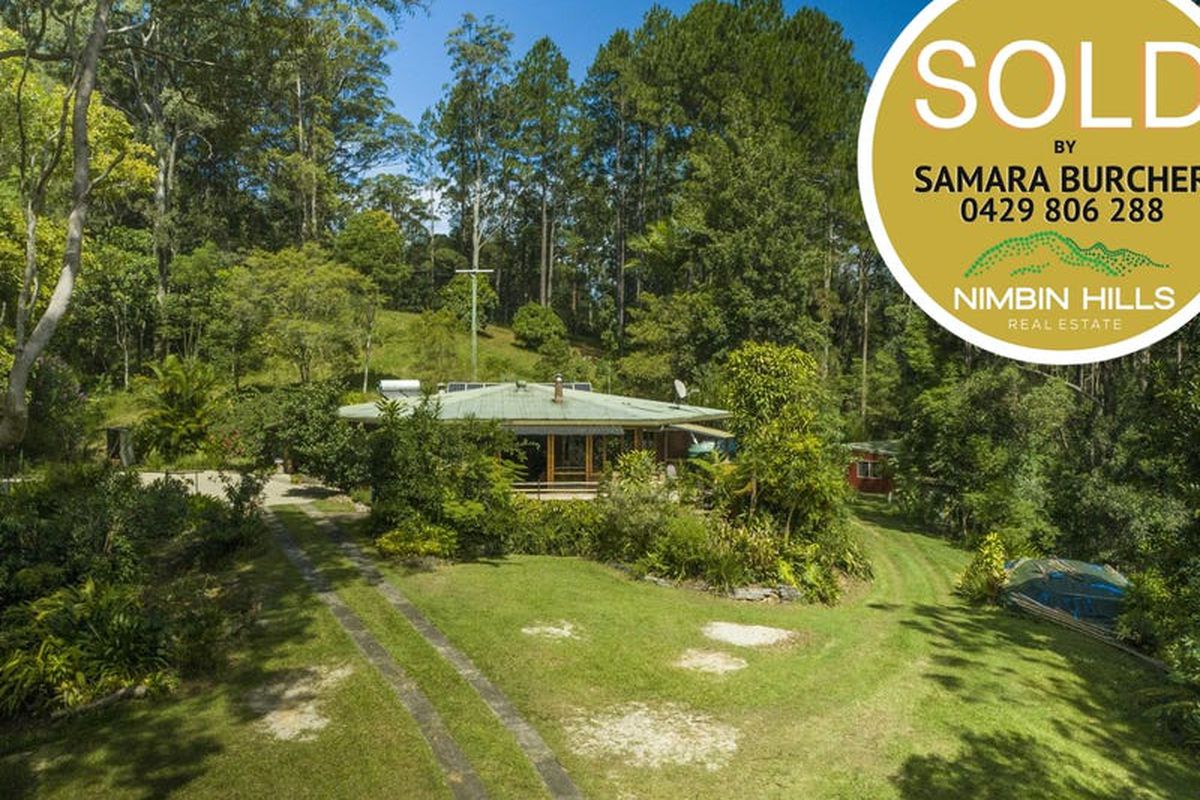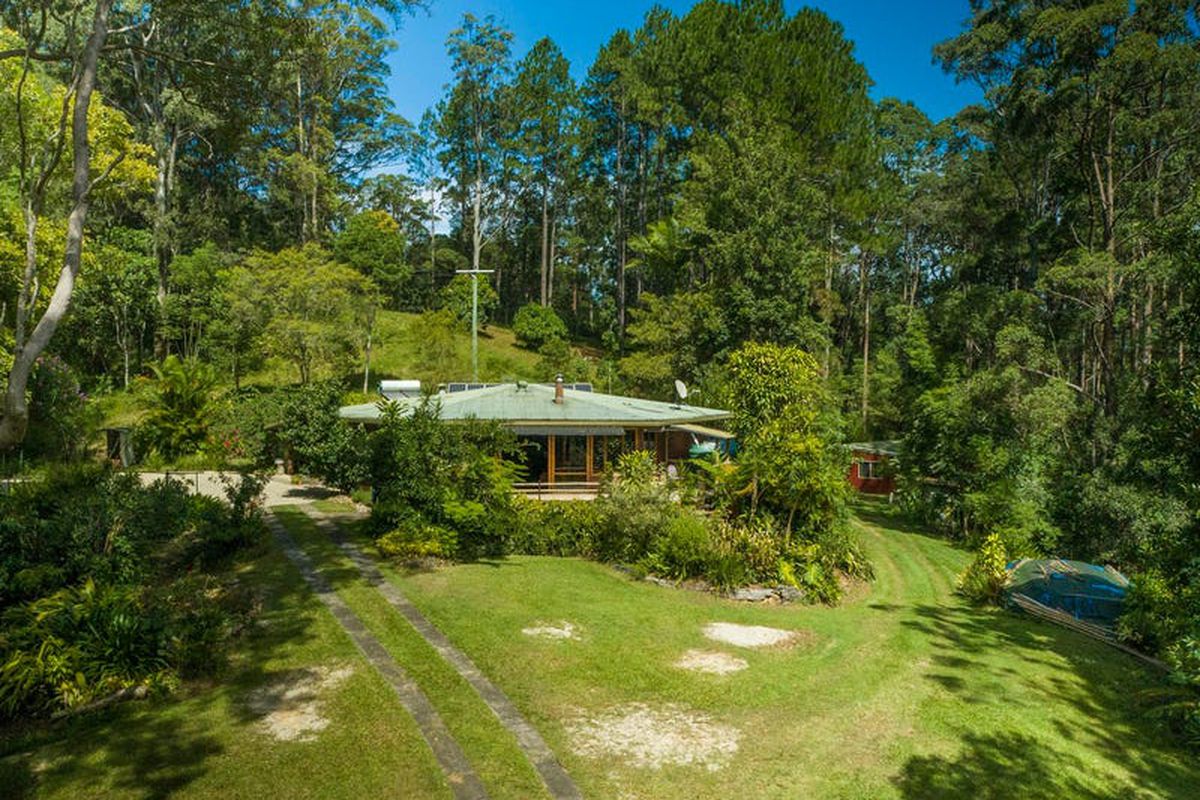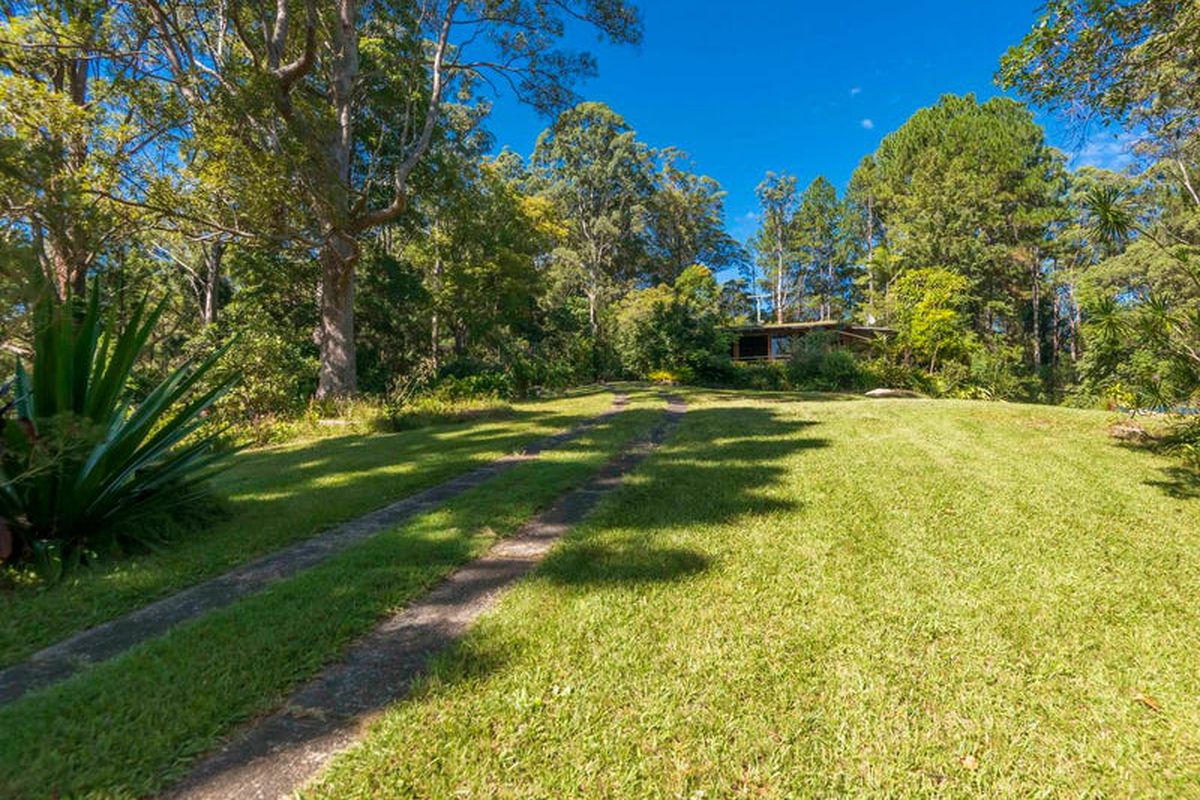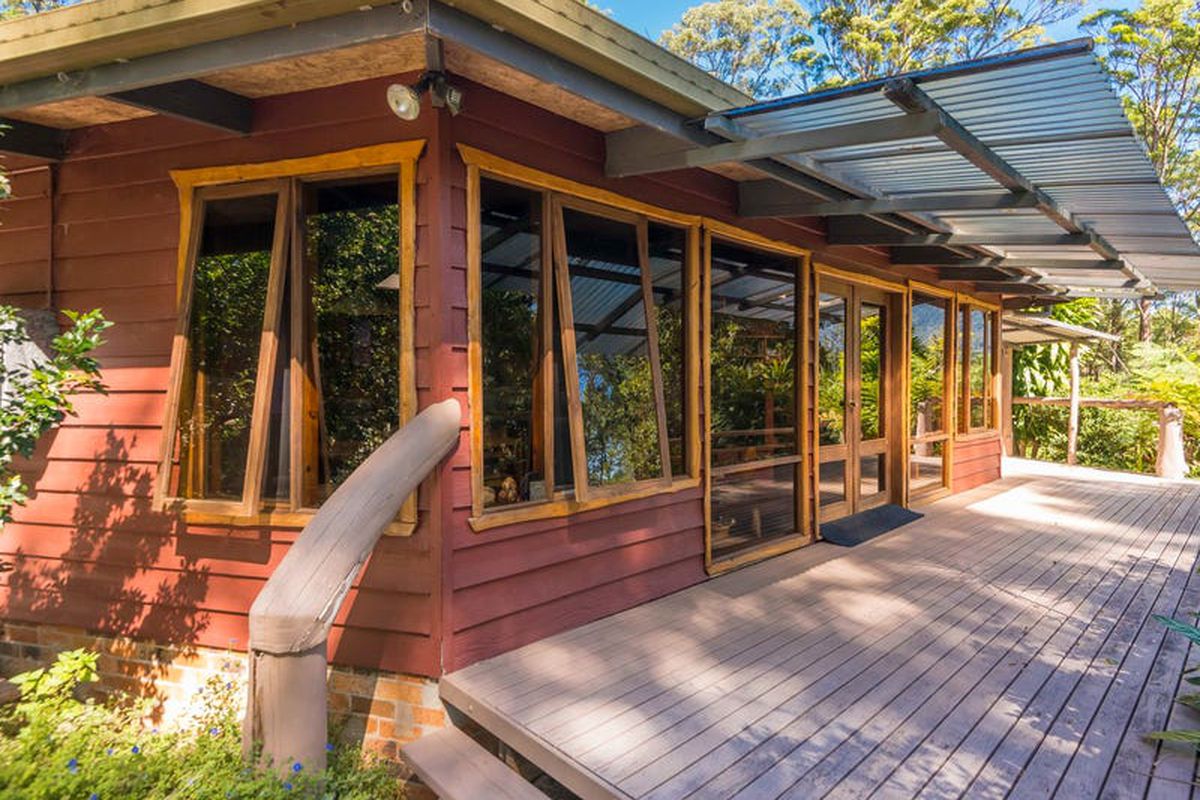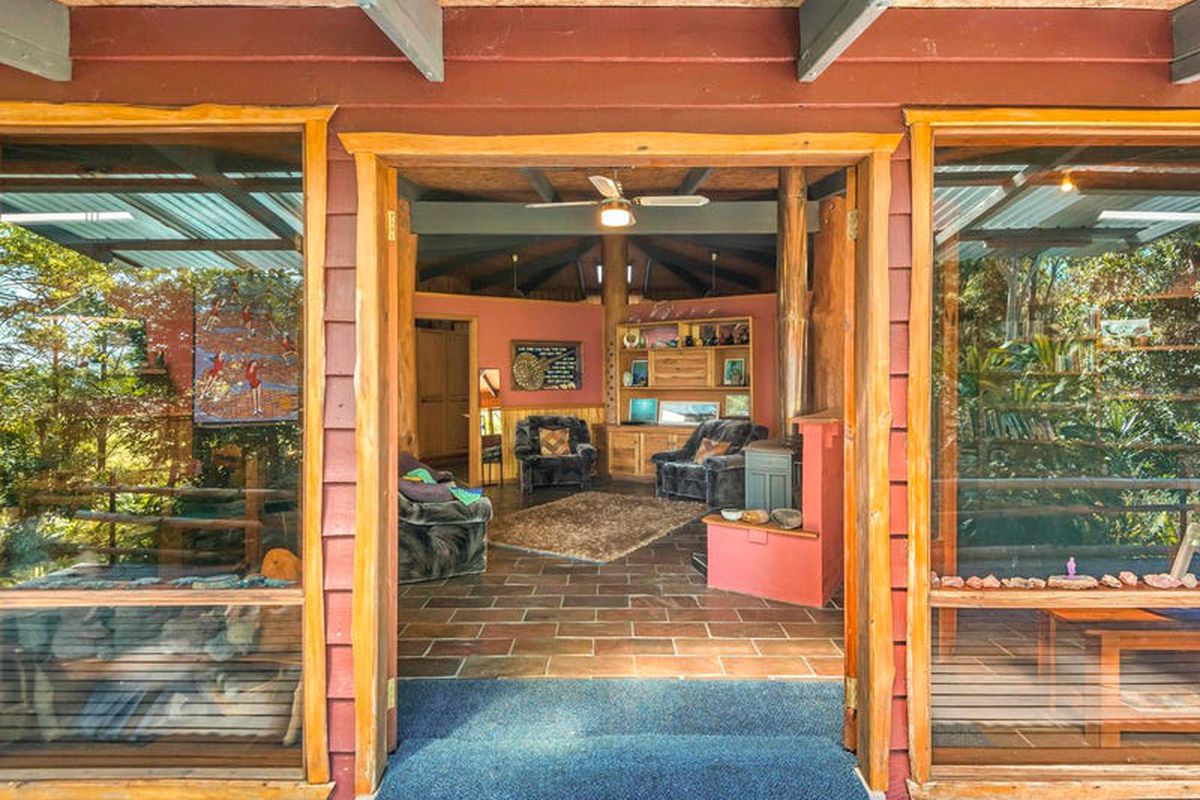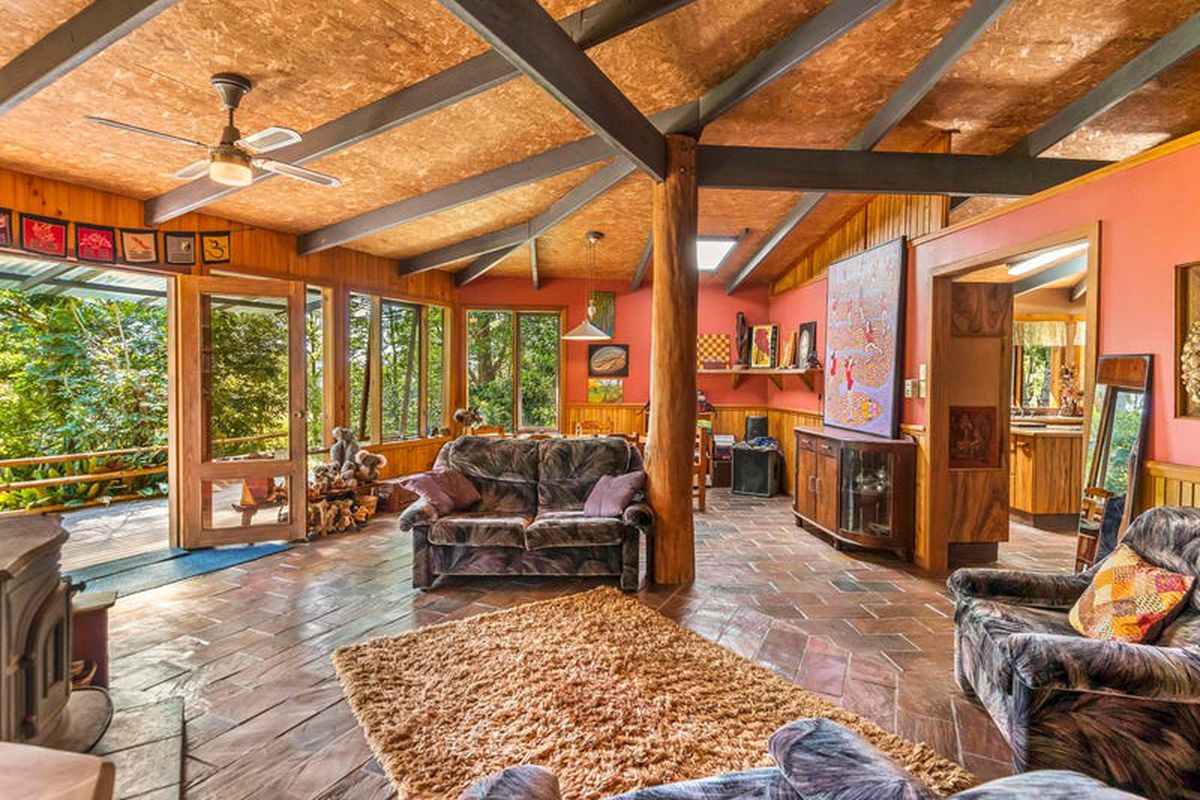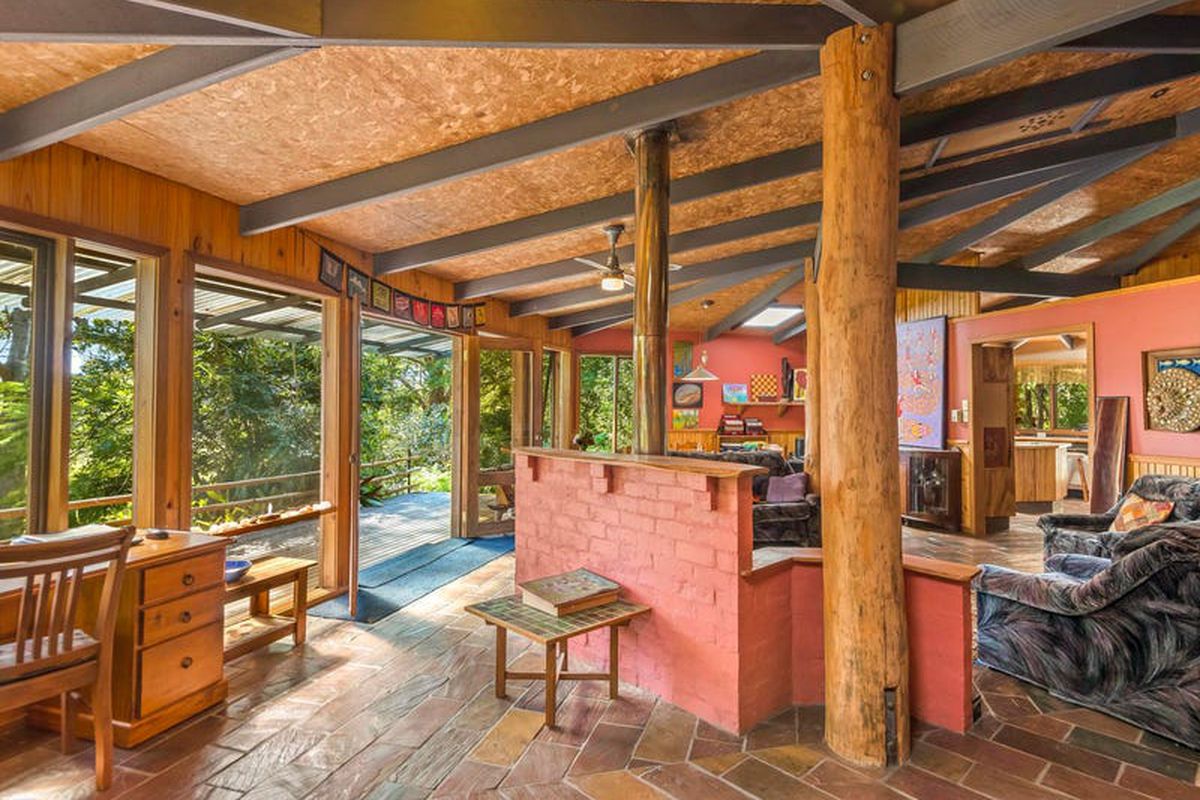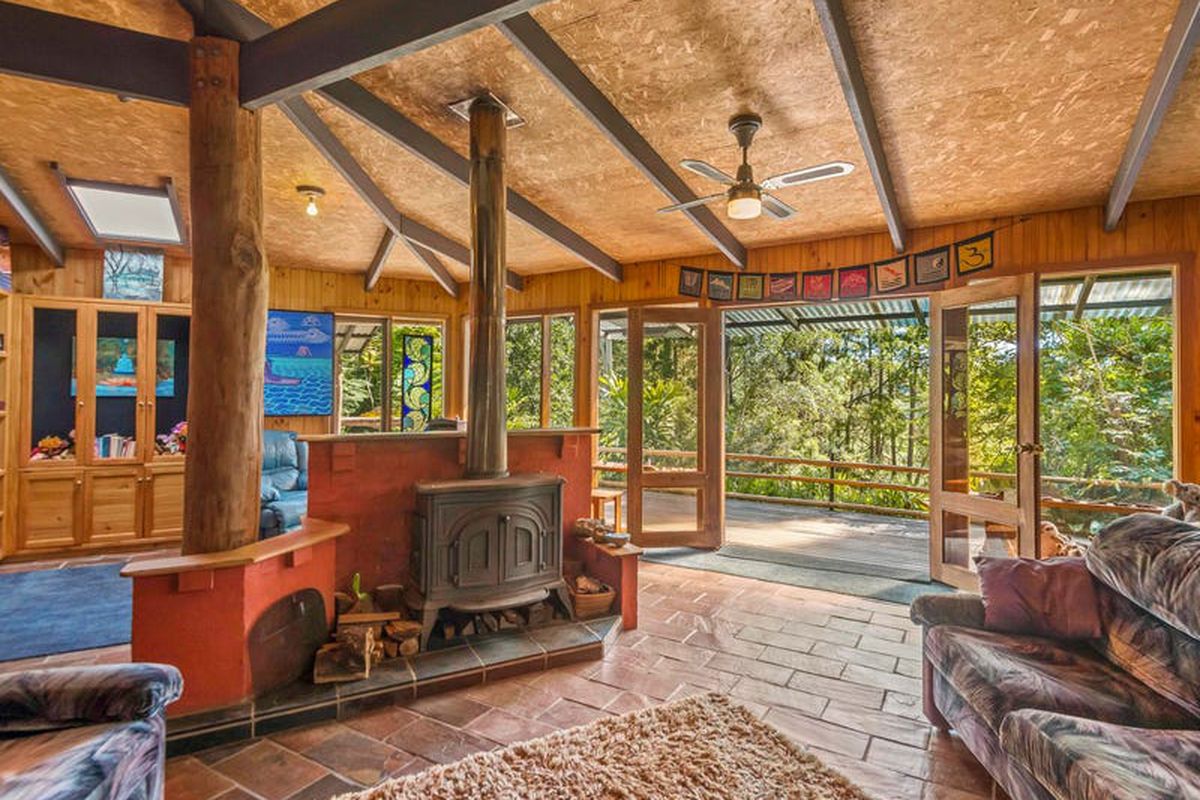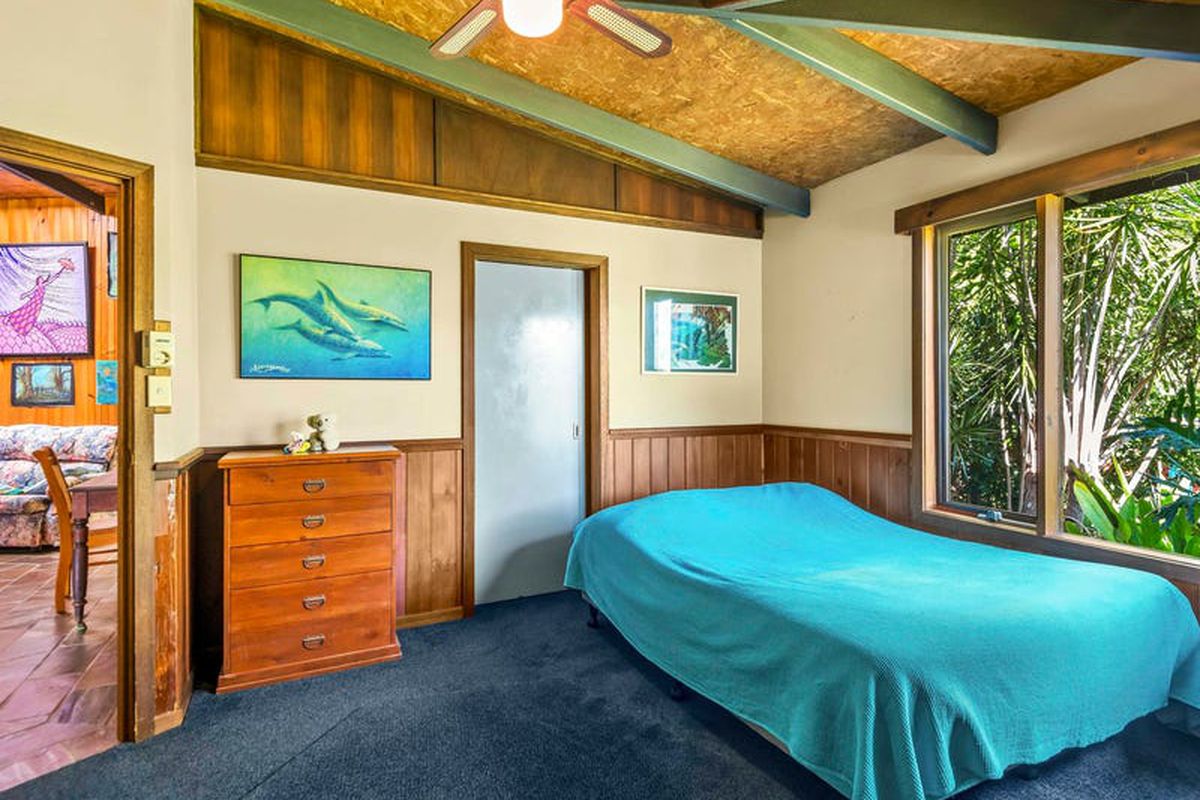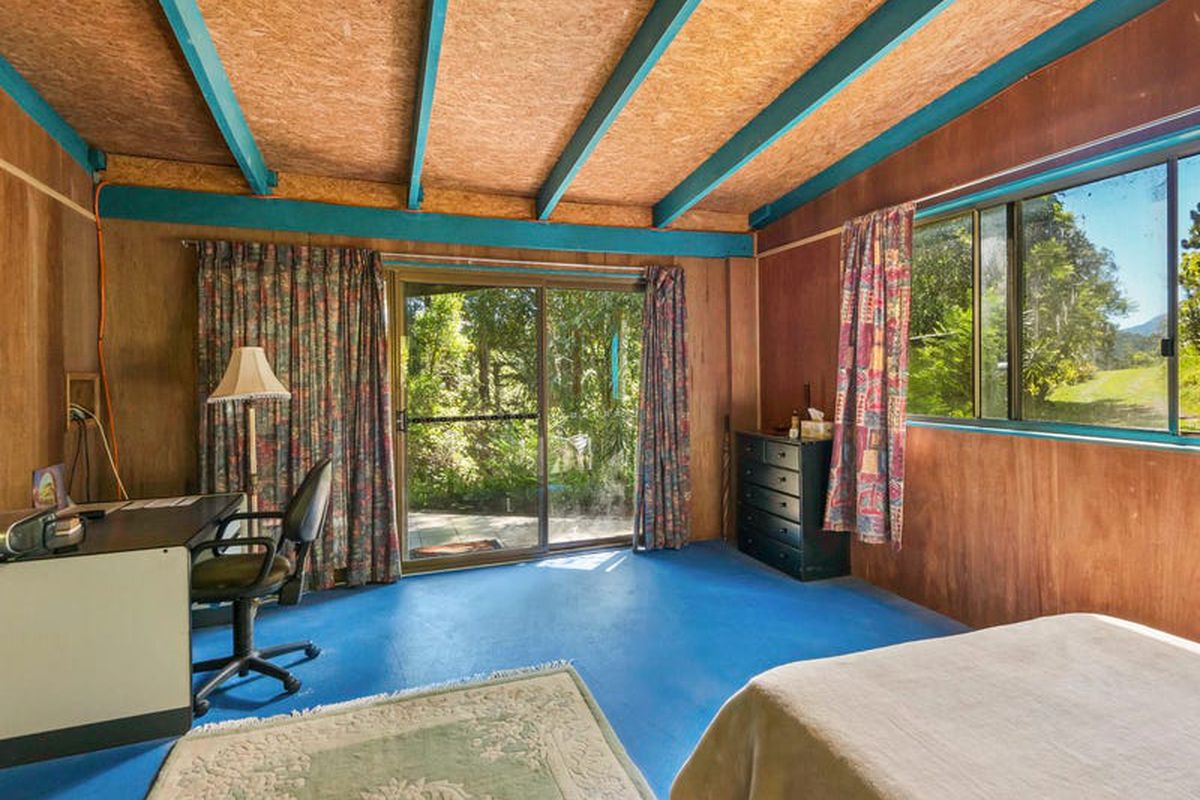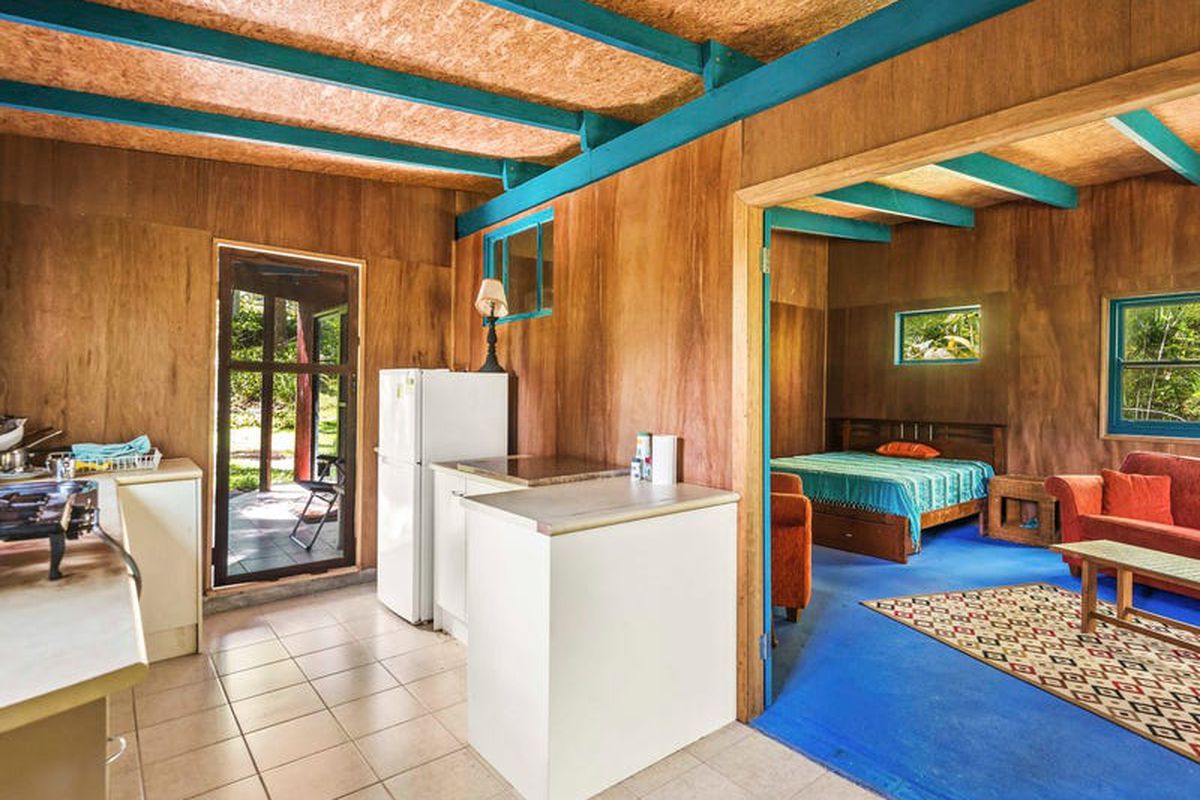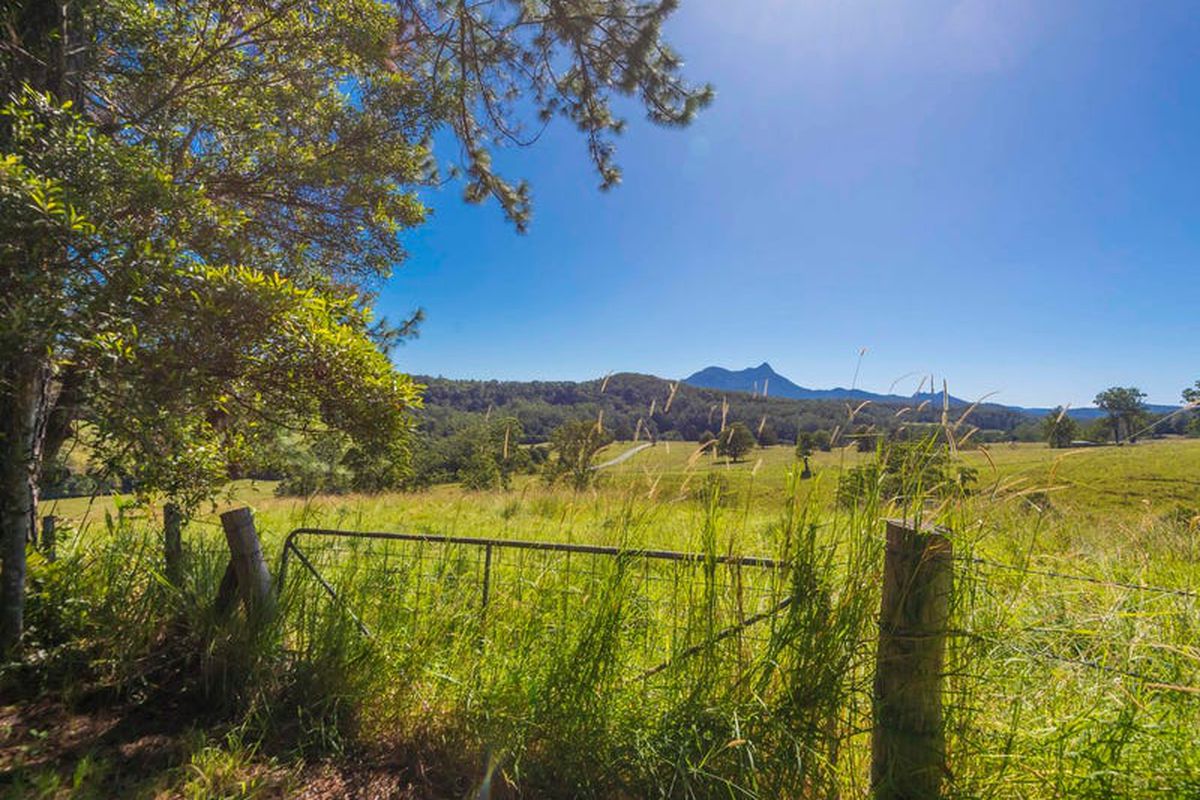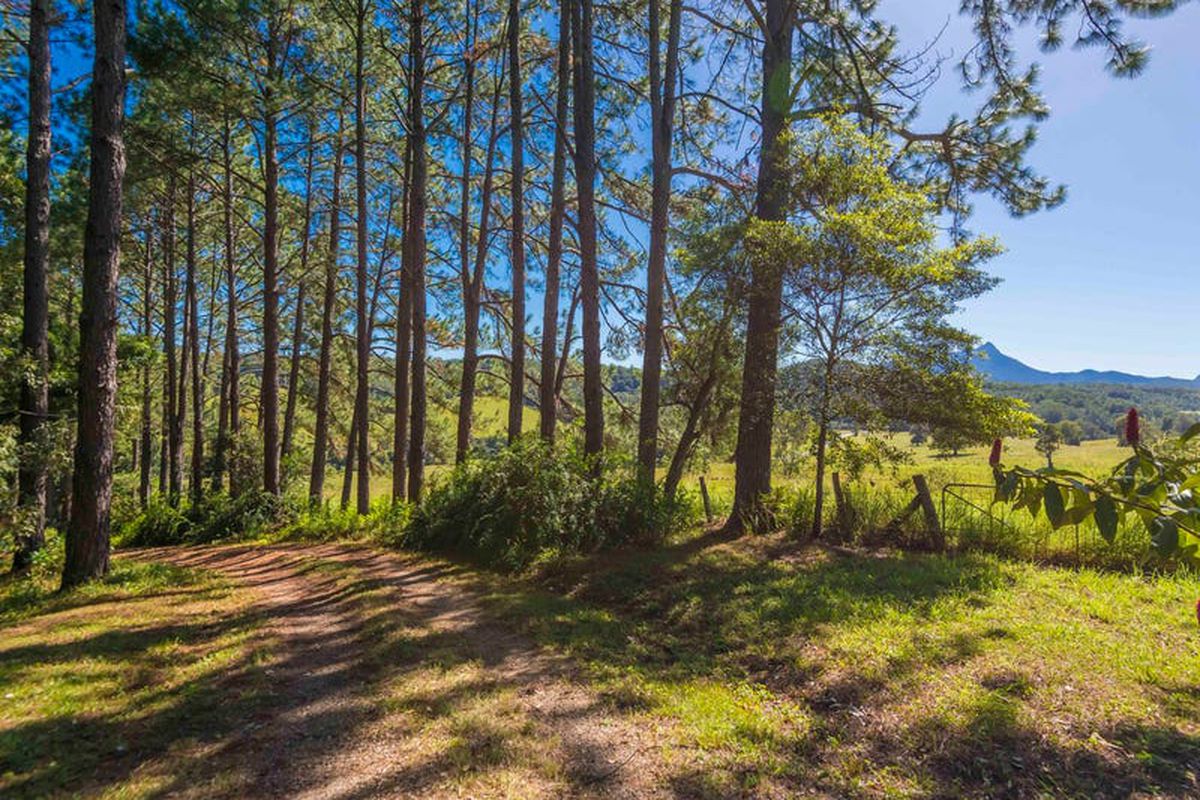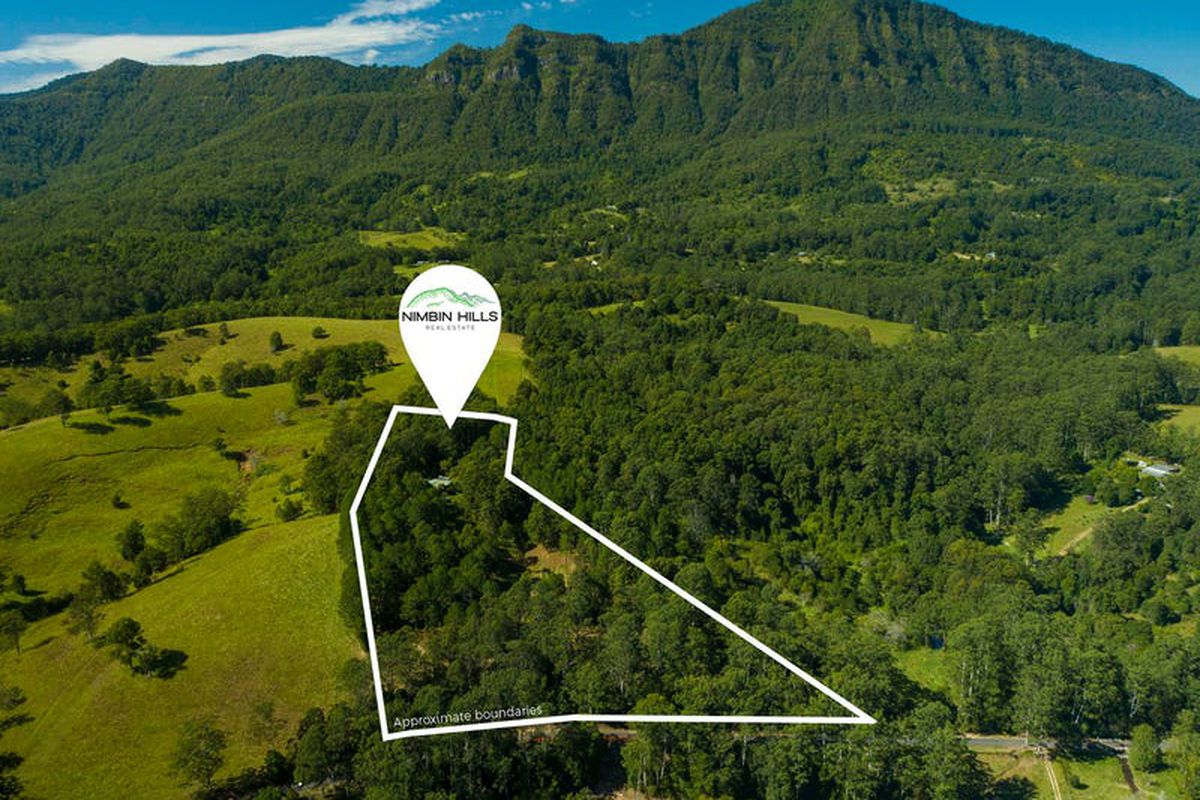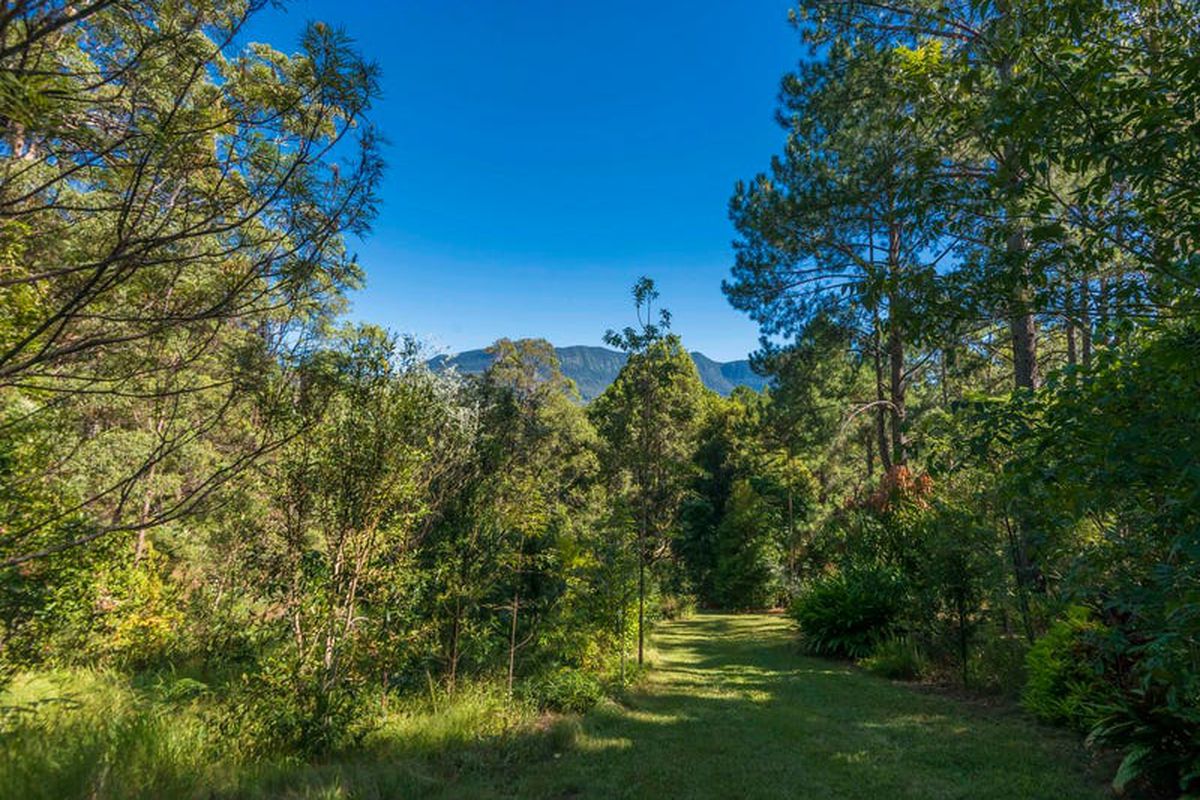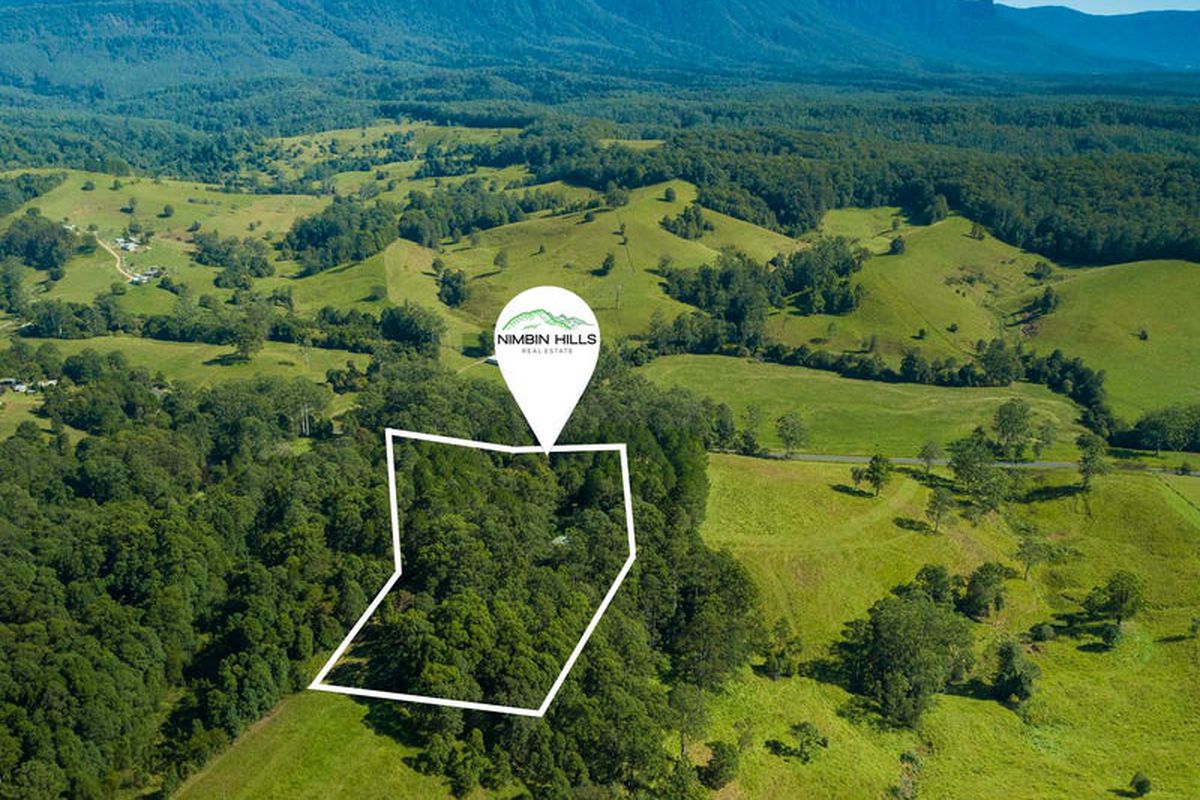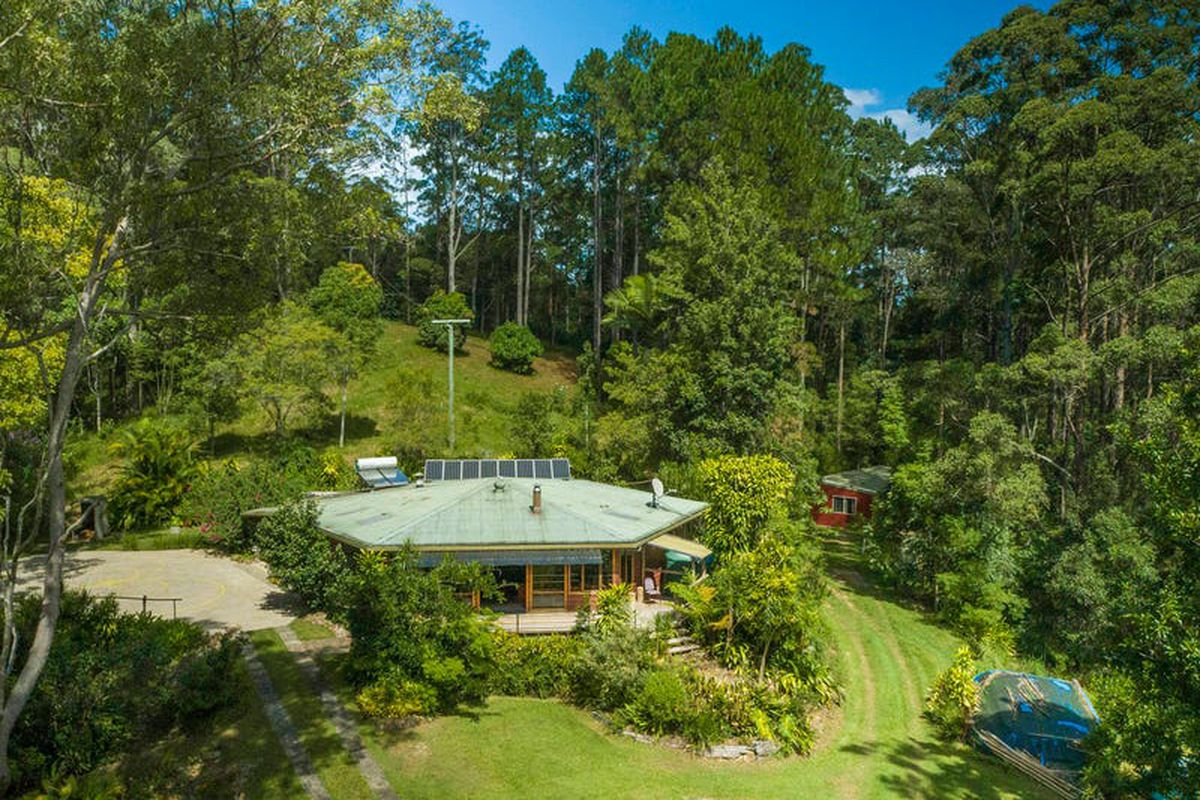 Description
If you are looking for an escape; somewhere to heal the soul and contemplate life, then this property is a must see. A quintessential tree change property, what could be more rainforest-friendly than a hexagonal home full of timber and slate features and built with expansive use of glass to capture breathtaking views of the 'theatre' of mountains and escarpments which create your ridgeline in the background. Set on an easy care 13.5 acres (5.45ha) the hard work is already done!
A hexagonal house is a great choice to take advantage of those simply spectacular views -outlooks to Border Ranges and Lofts Pinnacle to the west, and Wollumbin to the north. These 180+ degree views are currently enjoyed from interiors through beautiful large (some full-length) glass/timber windows and doors as well as from wide entertainment decks looking beyond the plateaued site.
The property is surrounded by gently undulating pastures rolling up to the forested ridgeline. This is a block of majestic hardwoods, habitat trees for koalas, and home to wallabies, other wildlife and birds. Regeneration of the forest has been the current owners passion - they have spent the past 20 years carefully planting and reafforesting the land. A gardener's delight with a large greenhouse, established fruit trees and bushfoods in abundance, Plus 5 rainwater tanks with a storage capacity of approximately 70,000L!
The 4 bedroom hexagonal home is spacious and solid. With each space angled to take advantage of mountain or garden views, the rooms are all unique and are easily accessible as they radiate from a central living space. Features include an ample and bespoke kitchen with camphor cabinetry, ¾ walls to some rooms for light and all important cross-ventilation as well as whole-house heating and cooling. Earthy features include bespoke exterior window frames and bamboo deck railing, and functional features include ample storage cupboards and robes. The Eco credentials of this home are excellent. Mains power is assisted by a Solar system and solar hot water, there are closable skylights, extensive use of self-insulating slate and the use of sustainable timbers such as camphor, plantation pine and Western red Cedar. There's a lovely central woodburner fire for heating, and ceiling fans throughout for cooling. Cosy and 'earthy' as is, the new owner could put their own stamp on this lovely building with their own designer touch with minimal expense or effort. Outdoor living is an essential part of such a dwelling, and the north-facing verandahs on this home do not disappoint.
As well as the main home there's a lovely 1 bedroom 1 bathroom converted shed set up as a guest space. Since you will only be 58 mins from the Gold Coast, 30 minutes to Murwillumbah, 17 minutes to Uki Village and 15 minutes to Nimbin Village, (all by good & sealed roads) your guest house could be quite a popular addition!
This is a beautiful and desirable location, a lovely gentle site, and a perfect hideaway. Secure your piece of paradise. Ring Samara on 0429 806 288 for your private inspection.
Property Location