Cawongla
HOT NEW PRICE! VENDOR MUST SELL!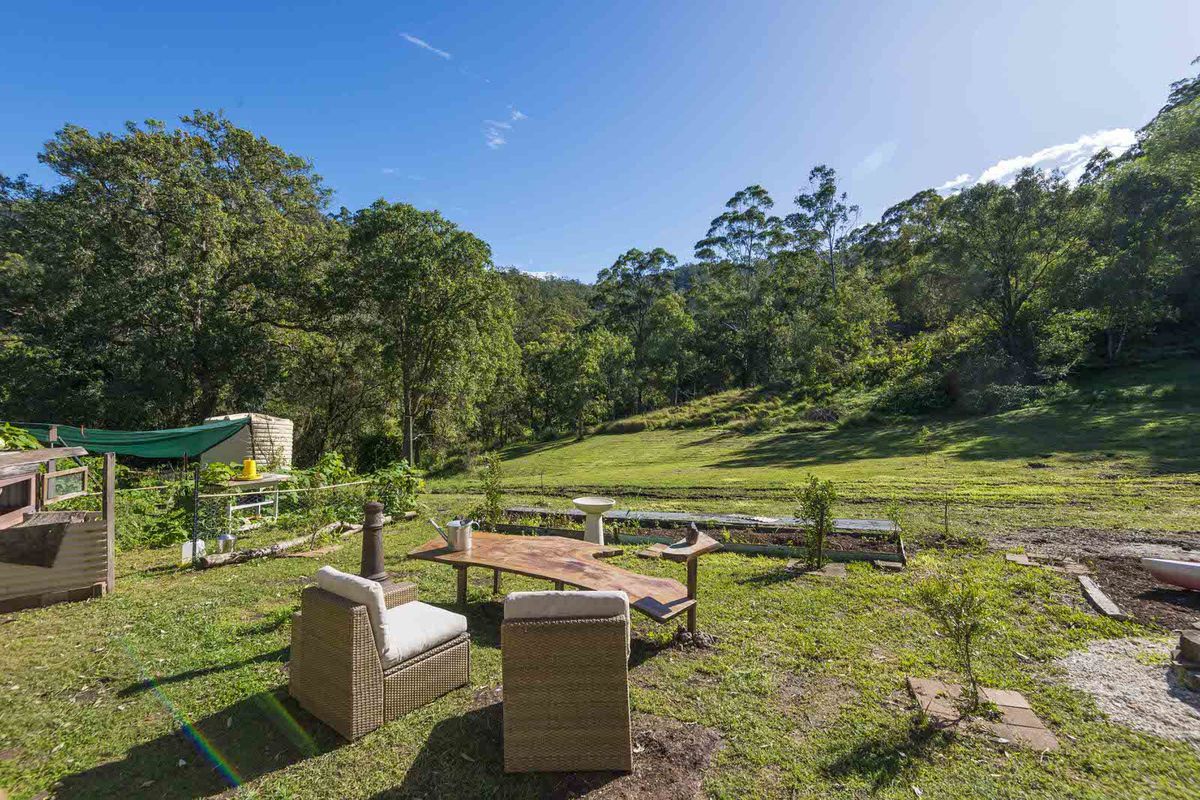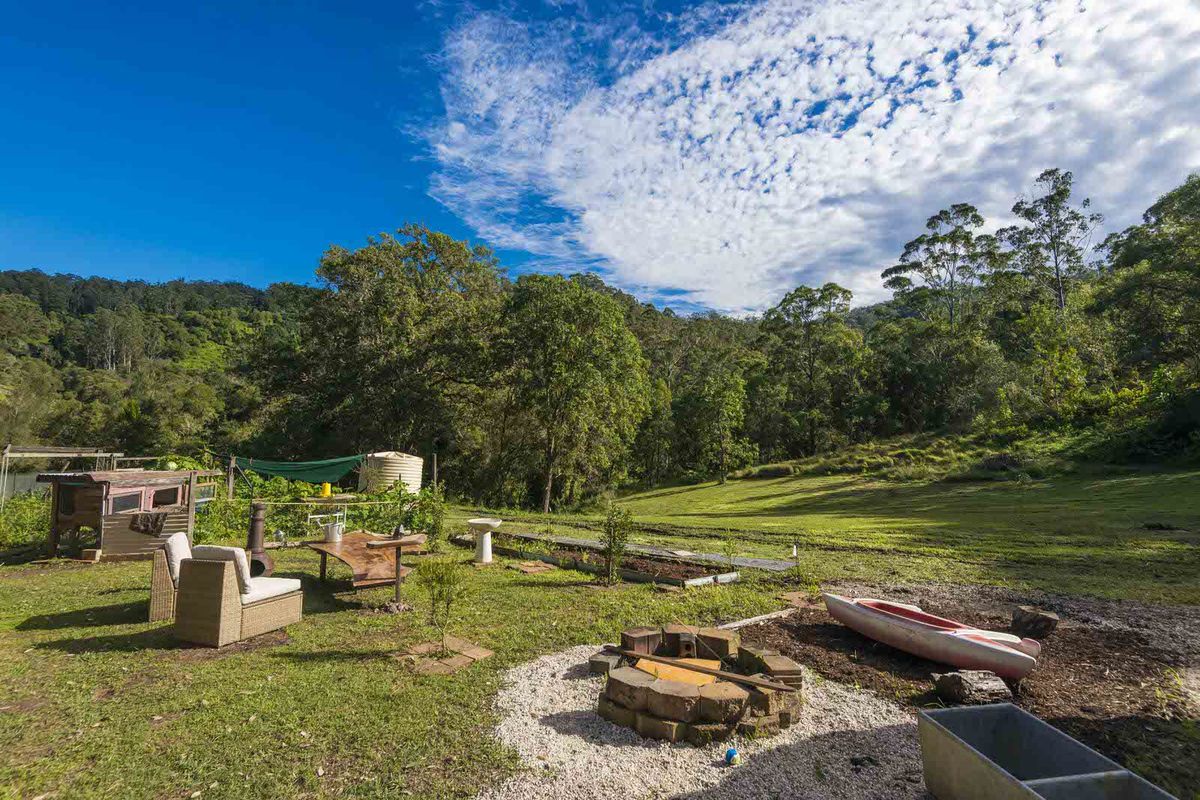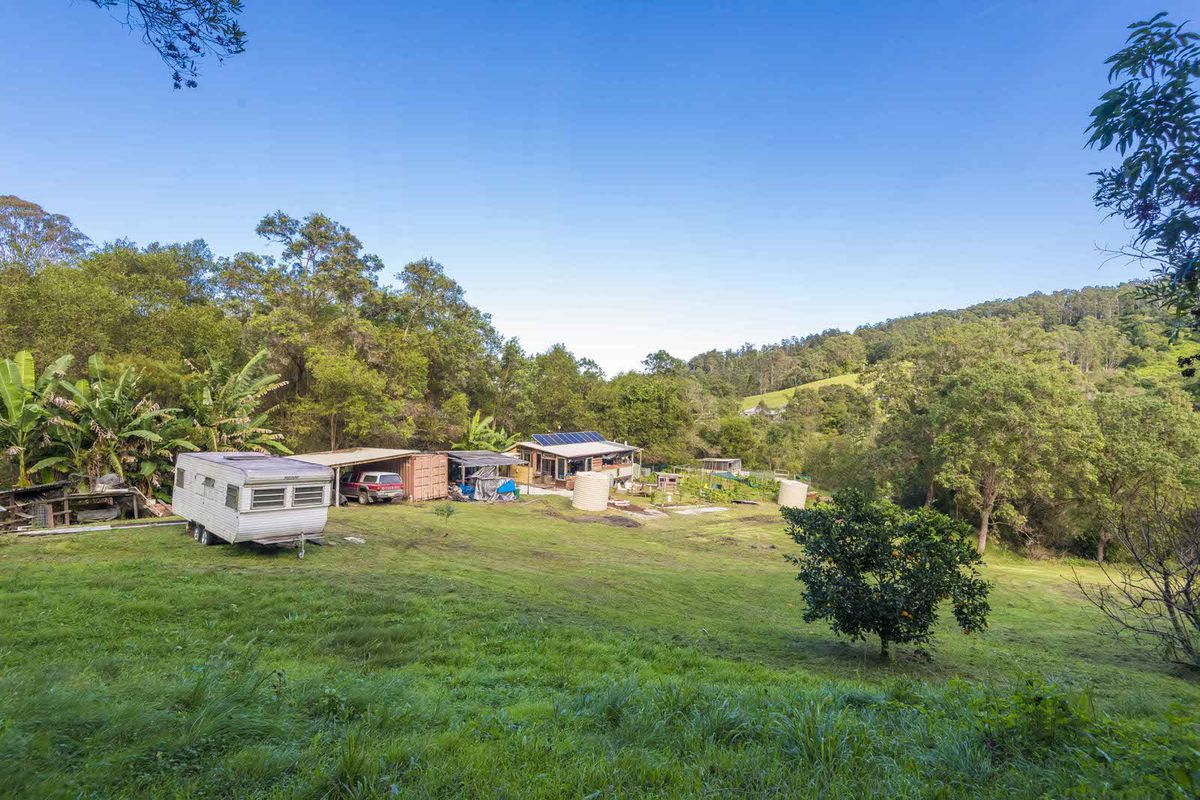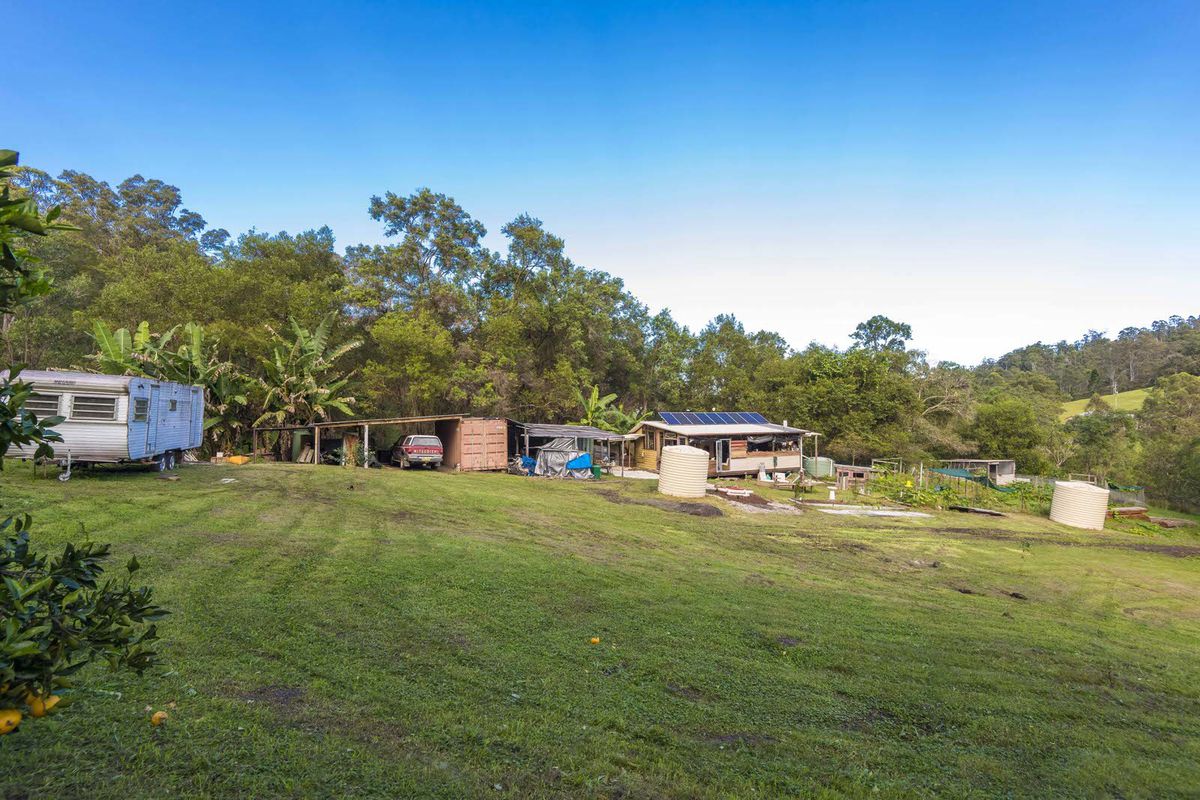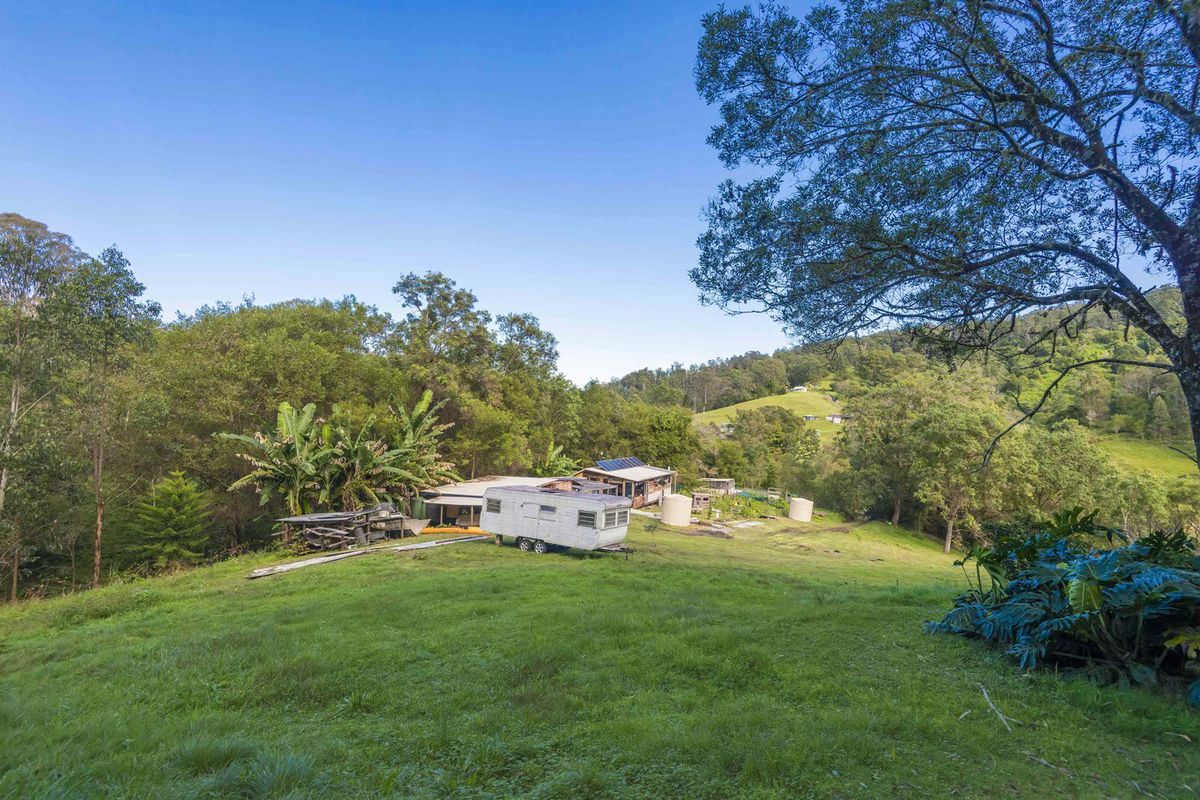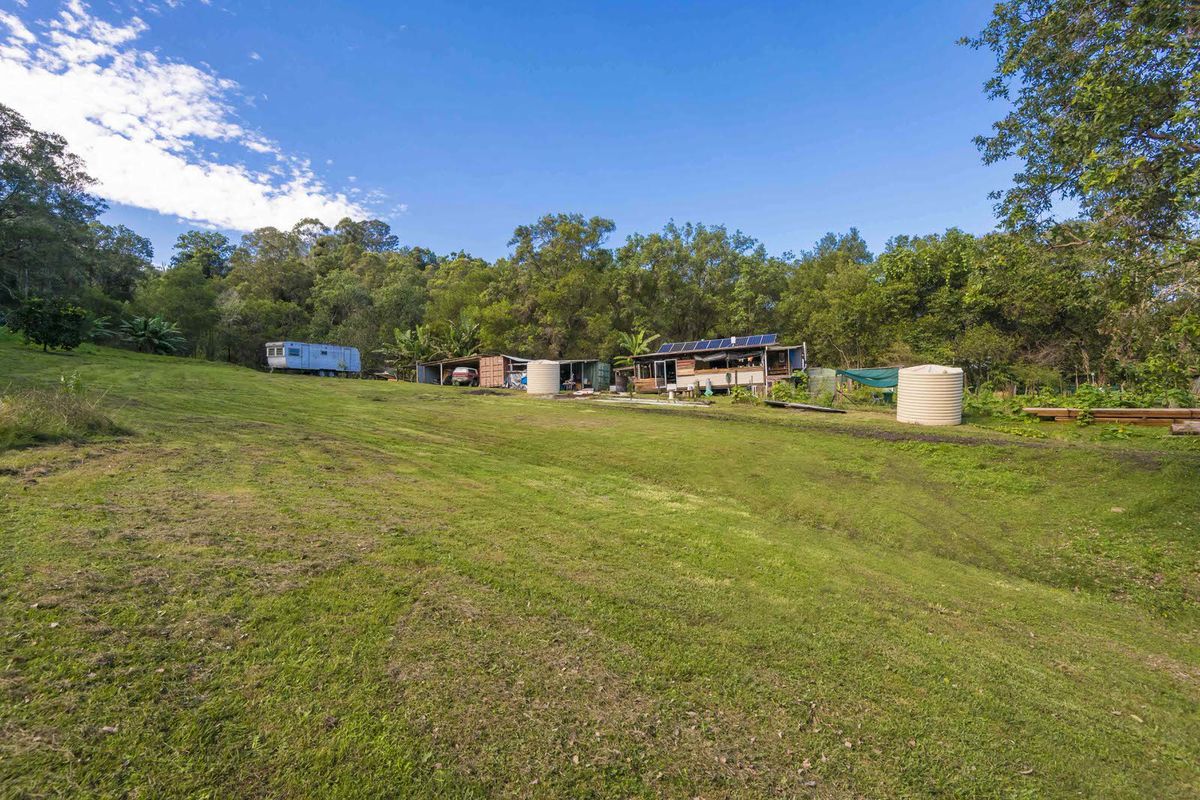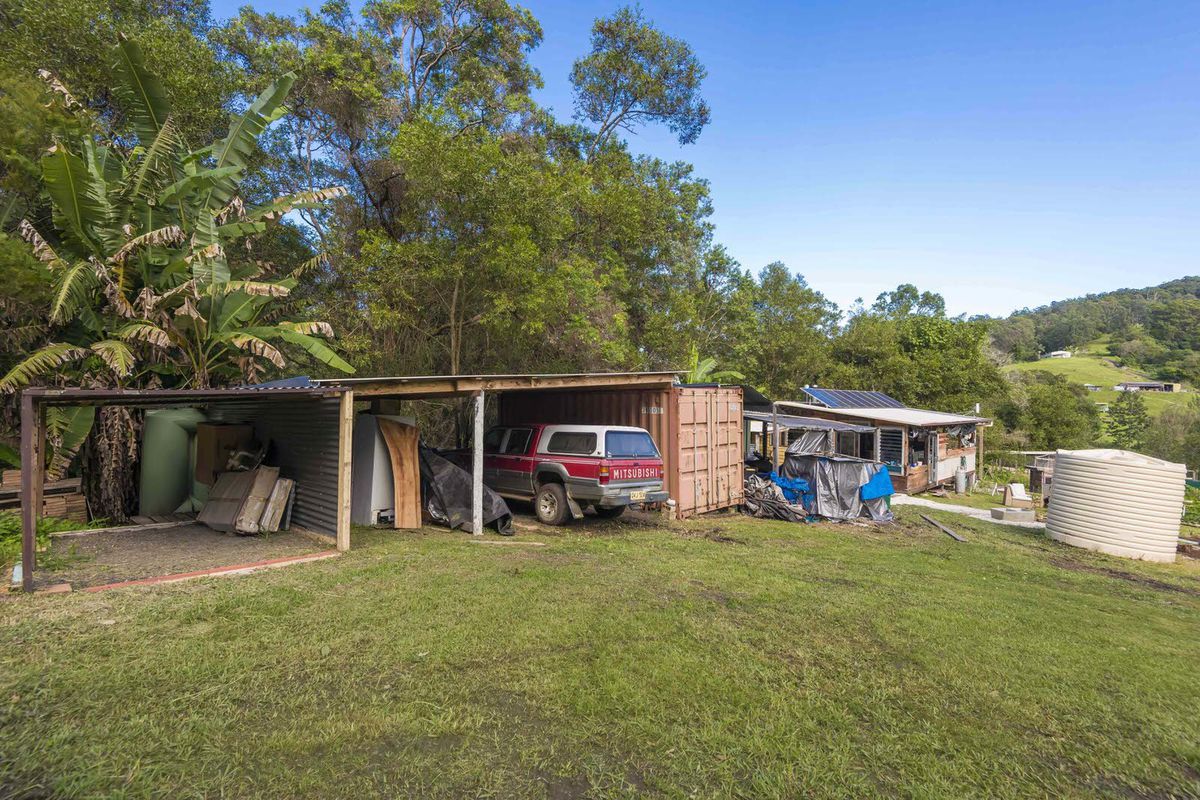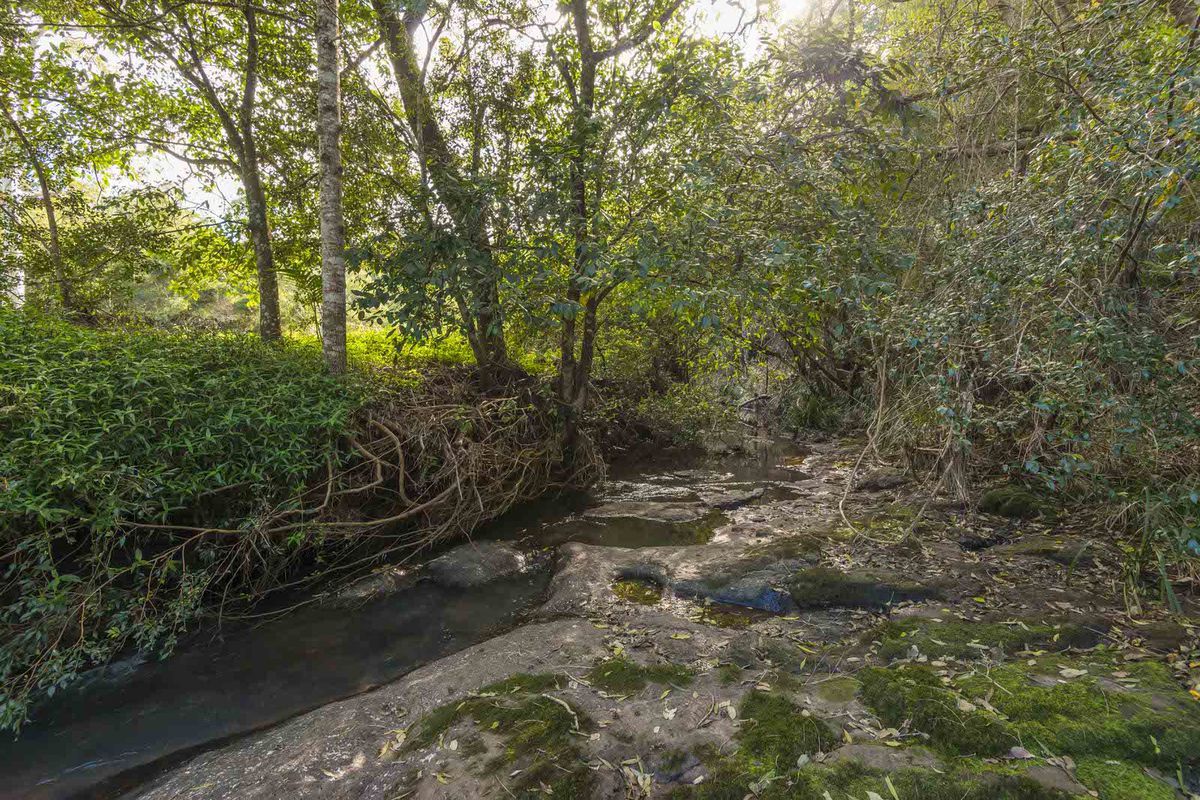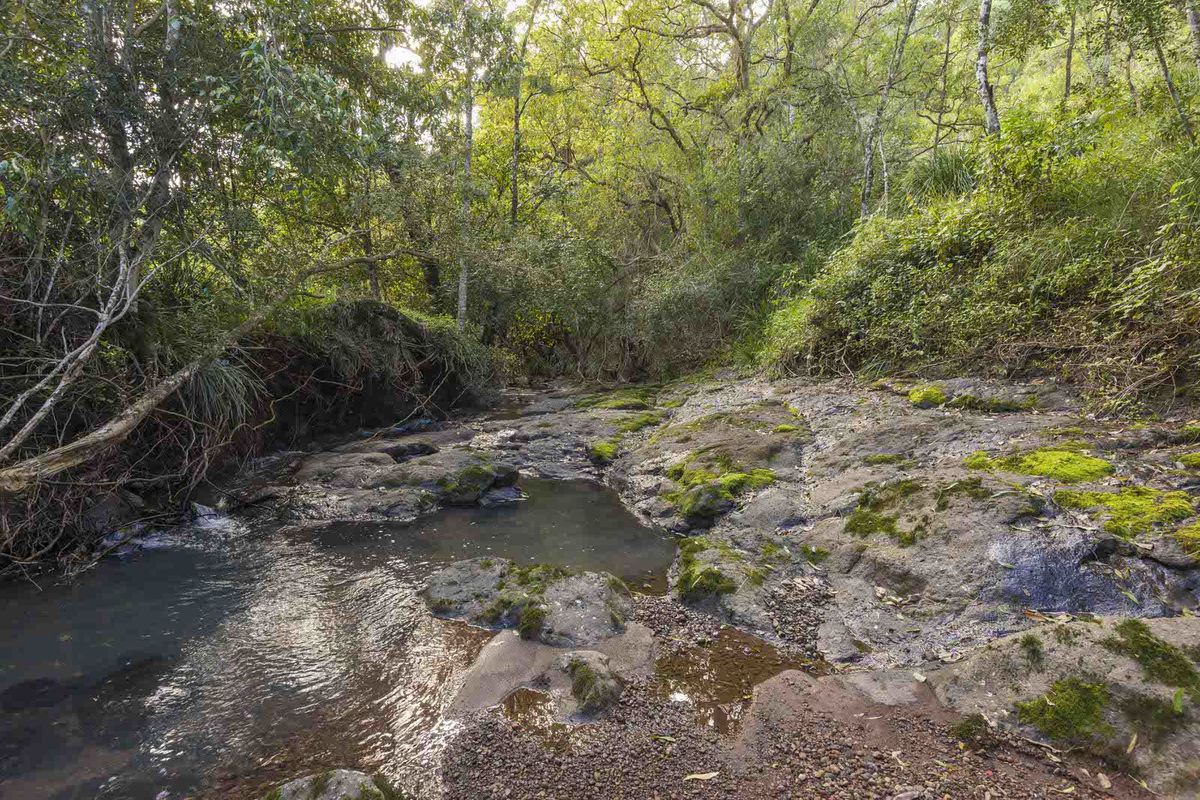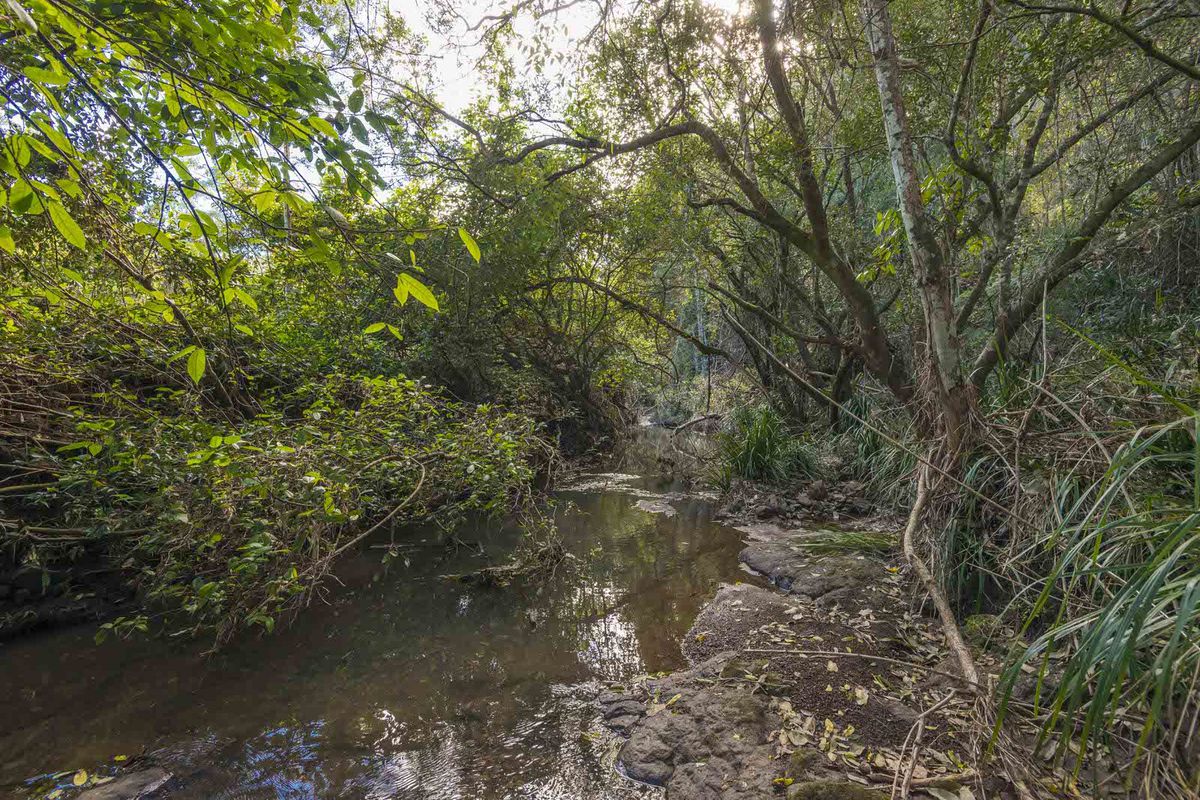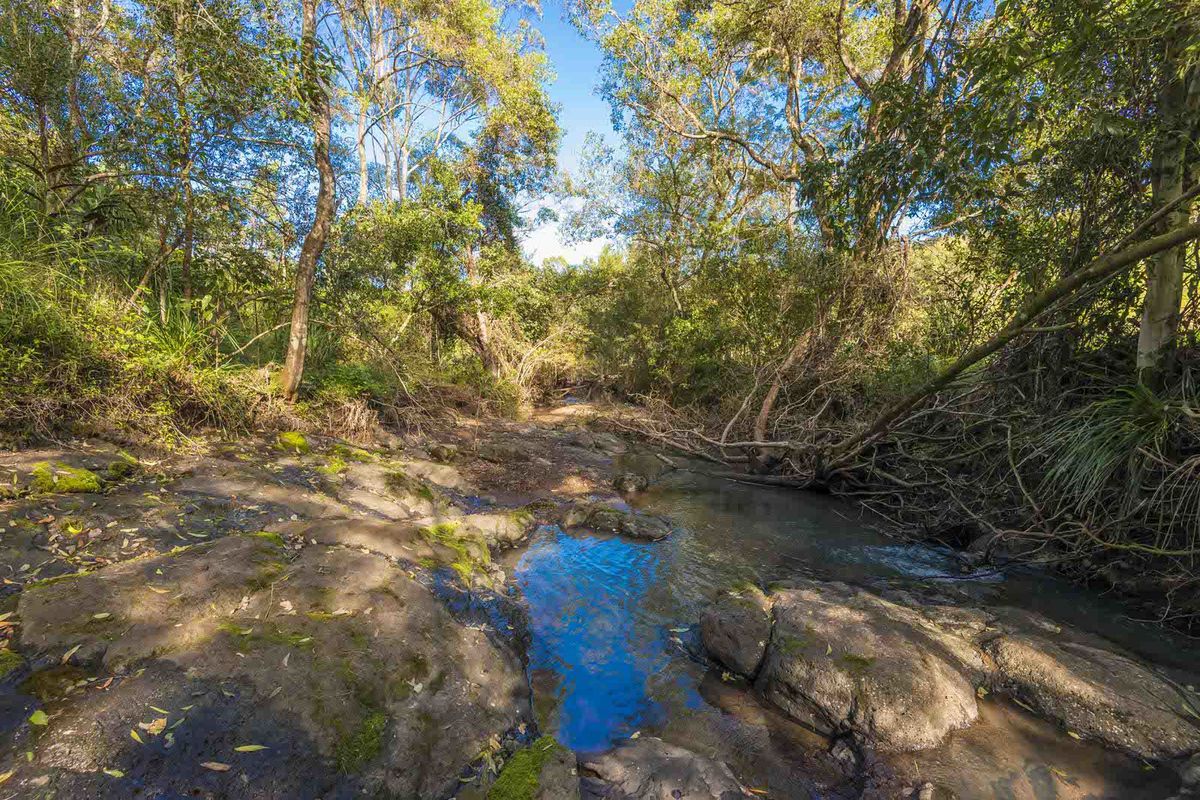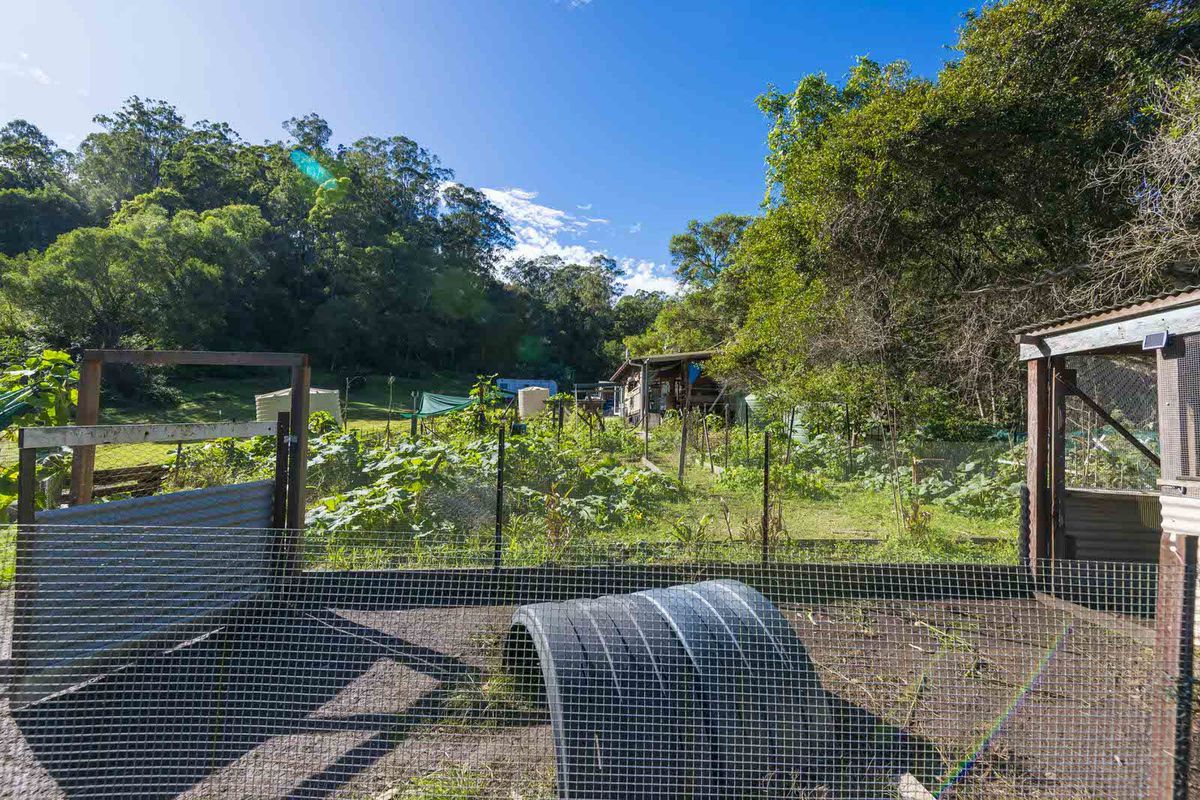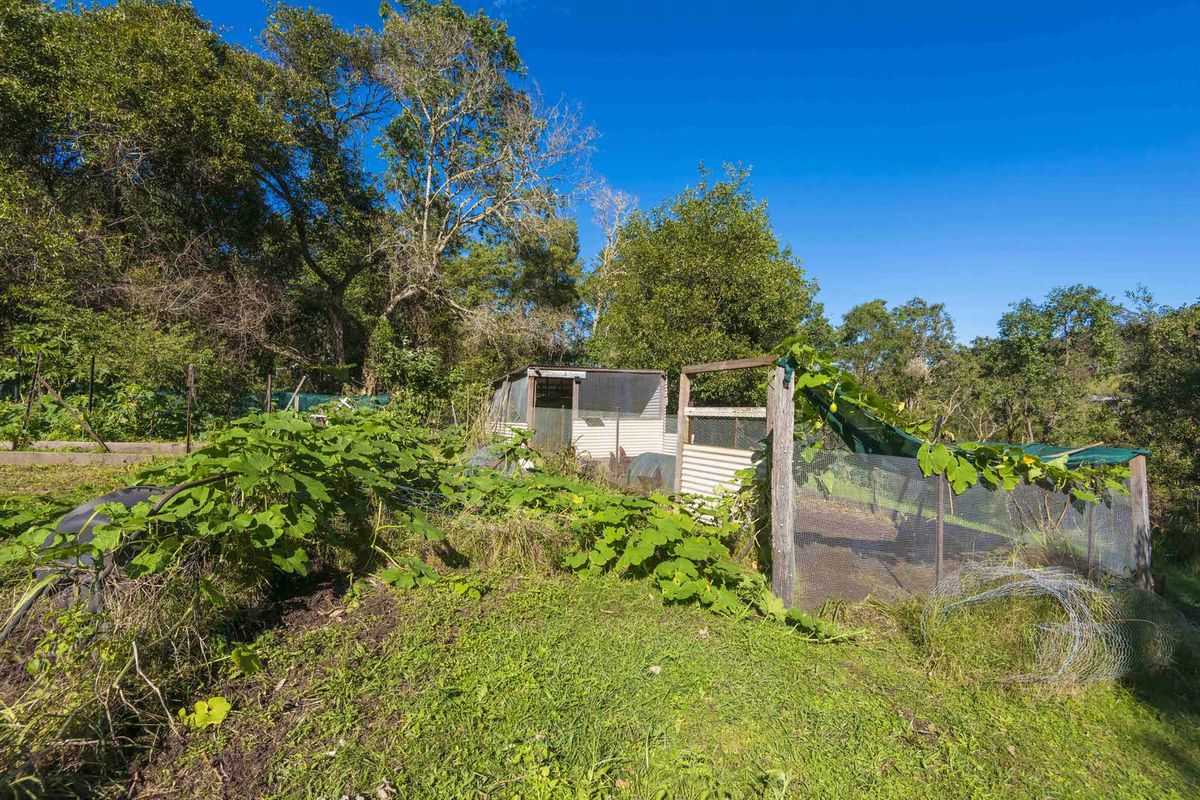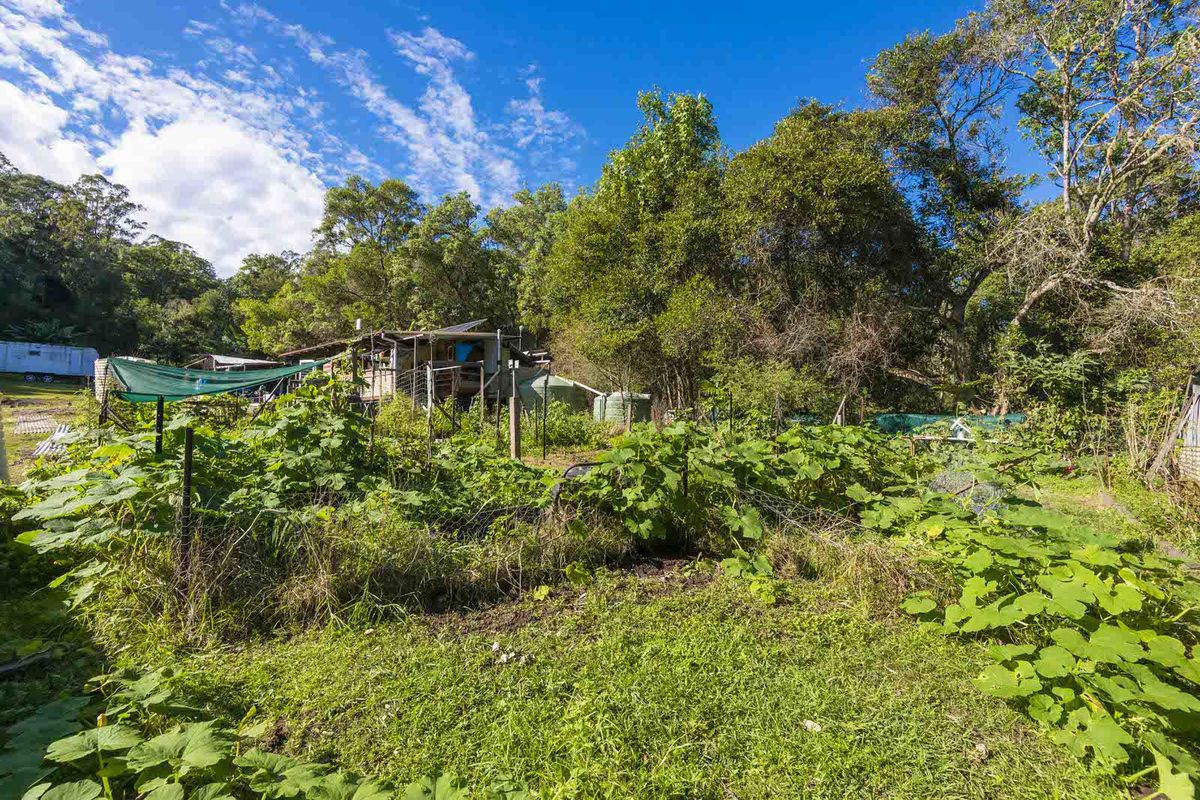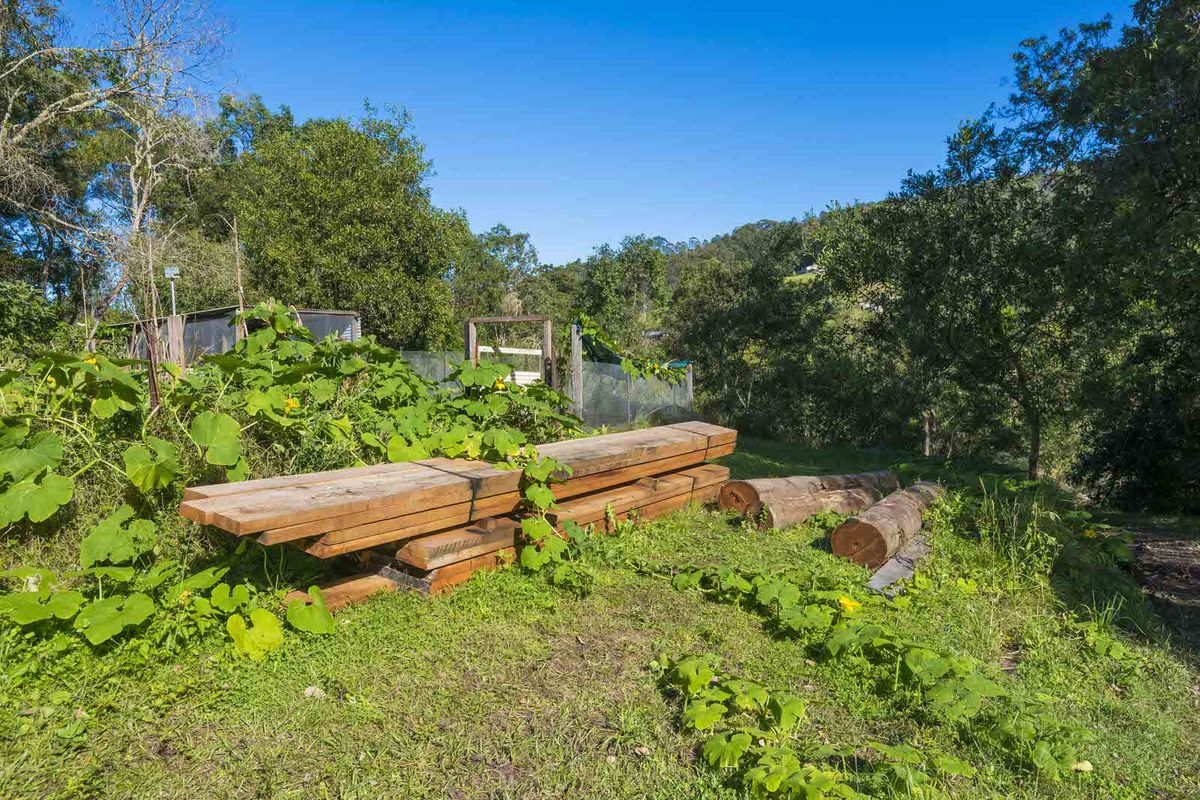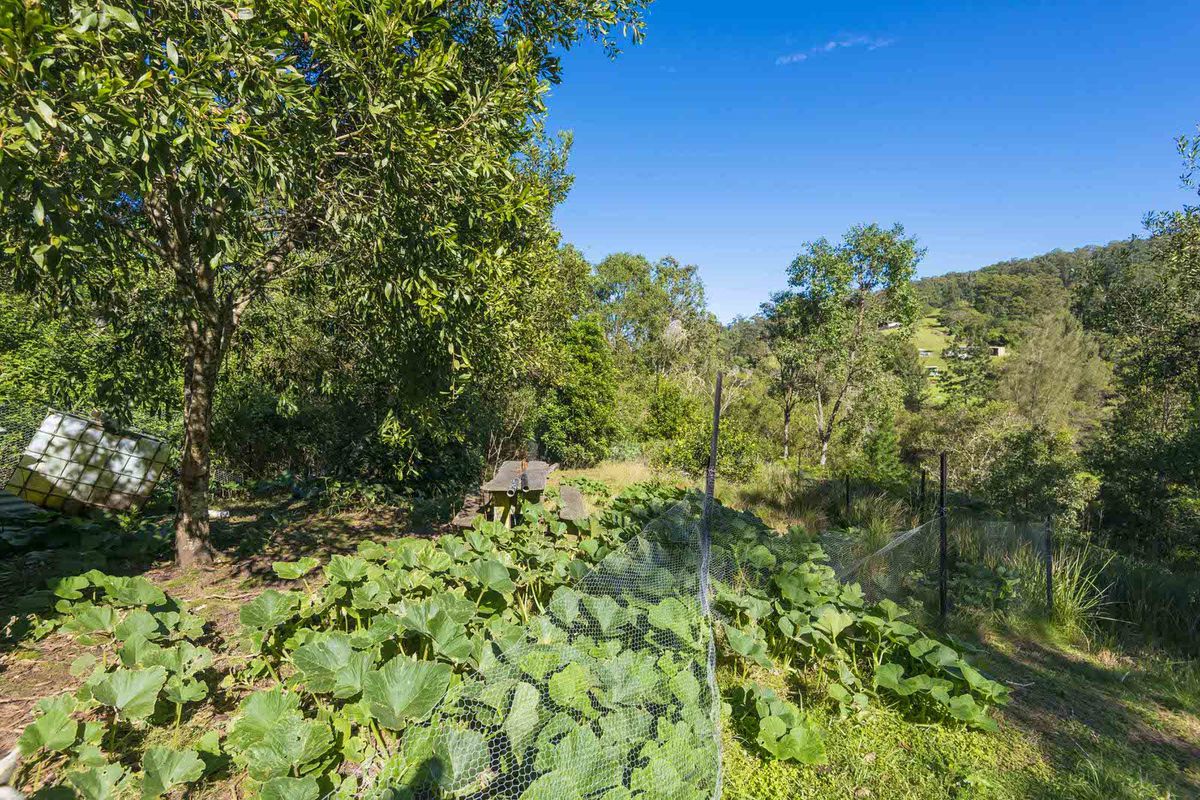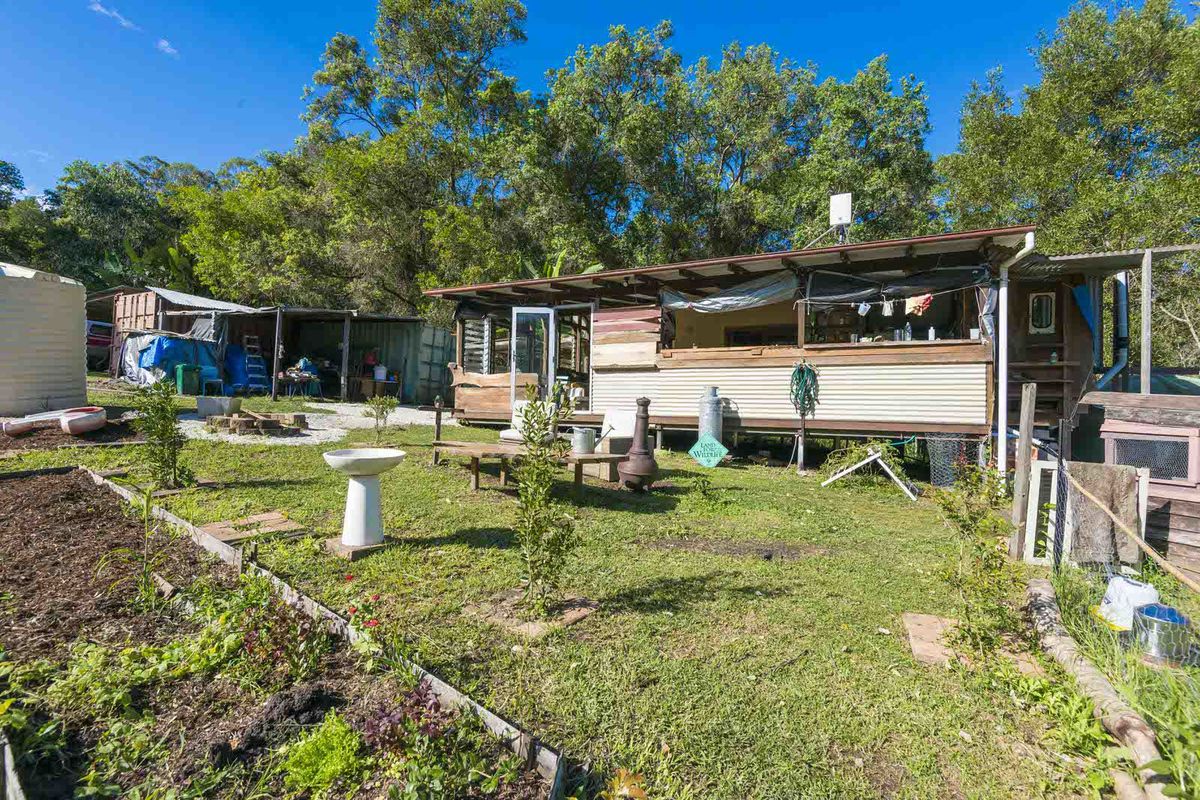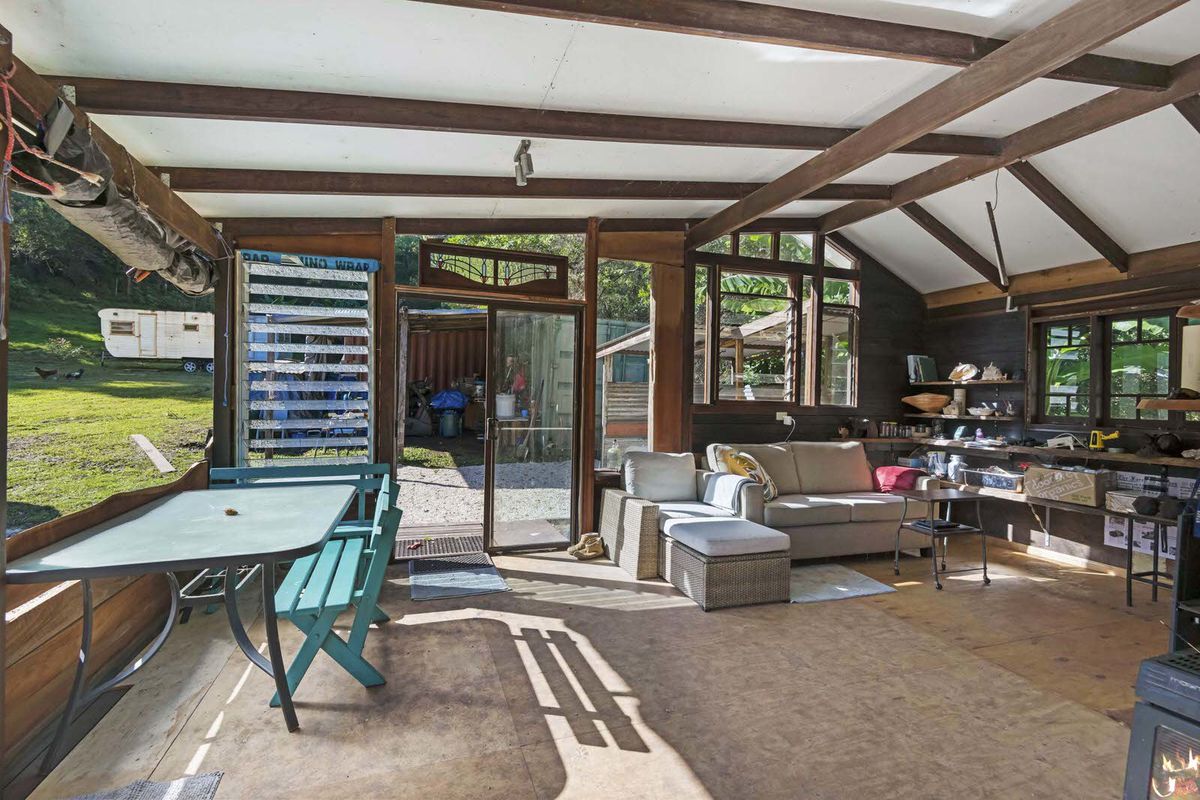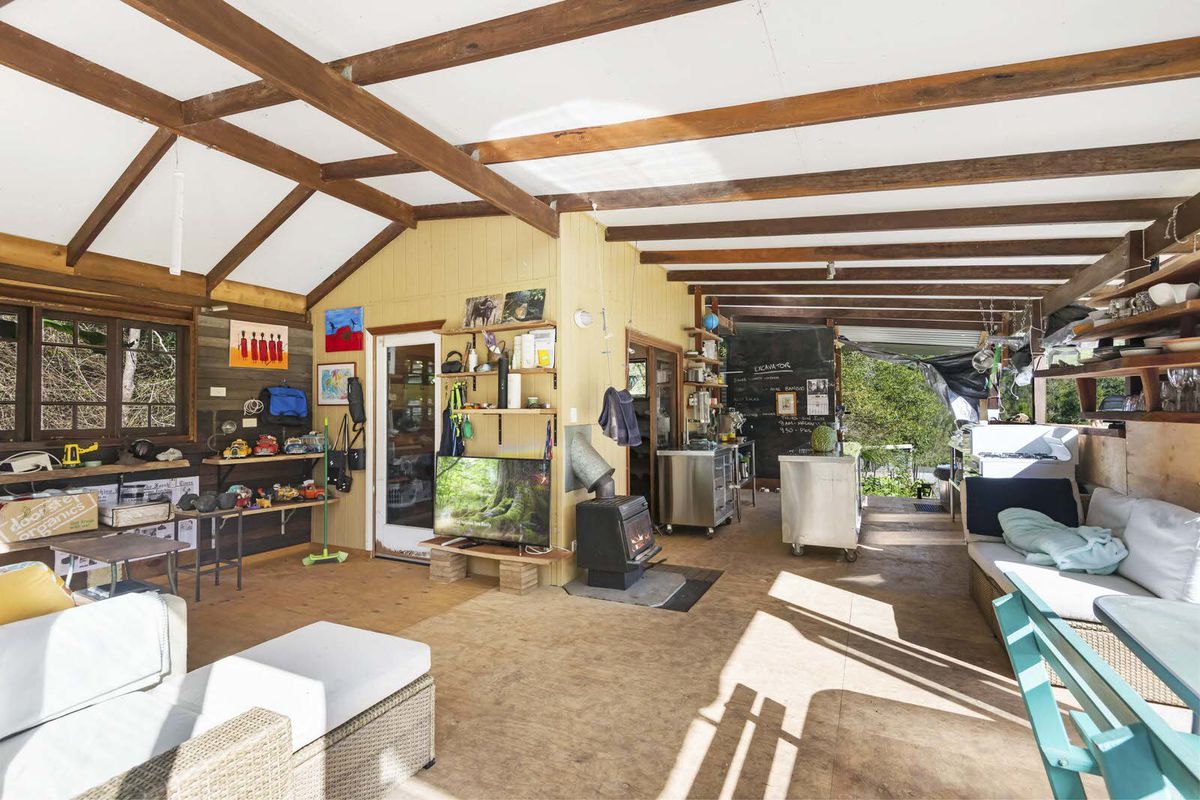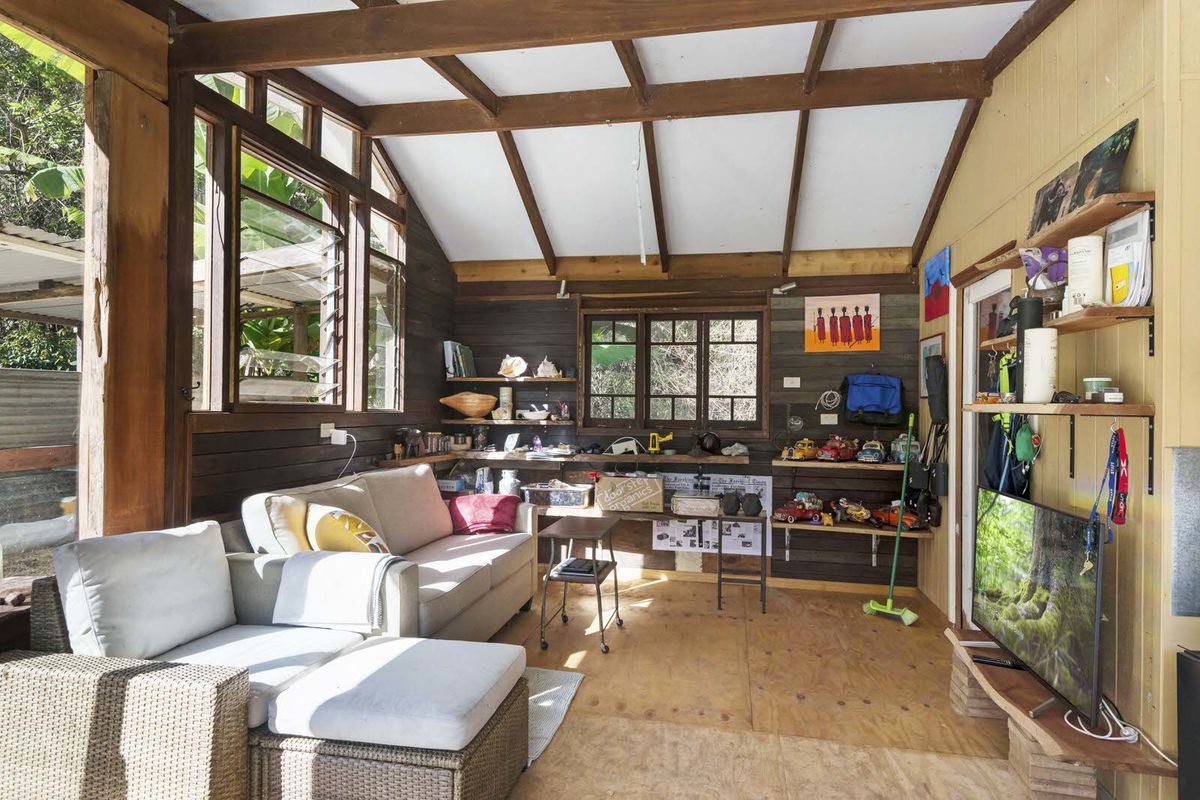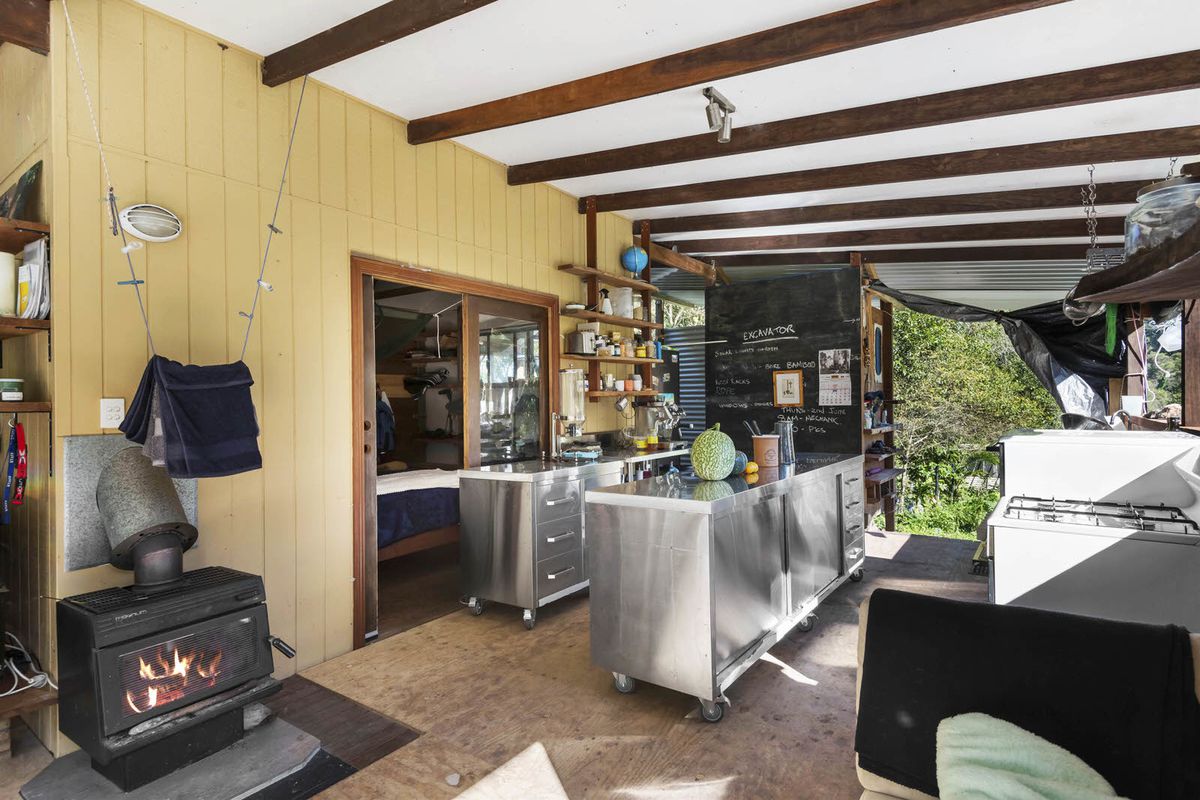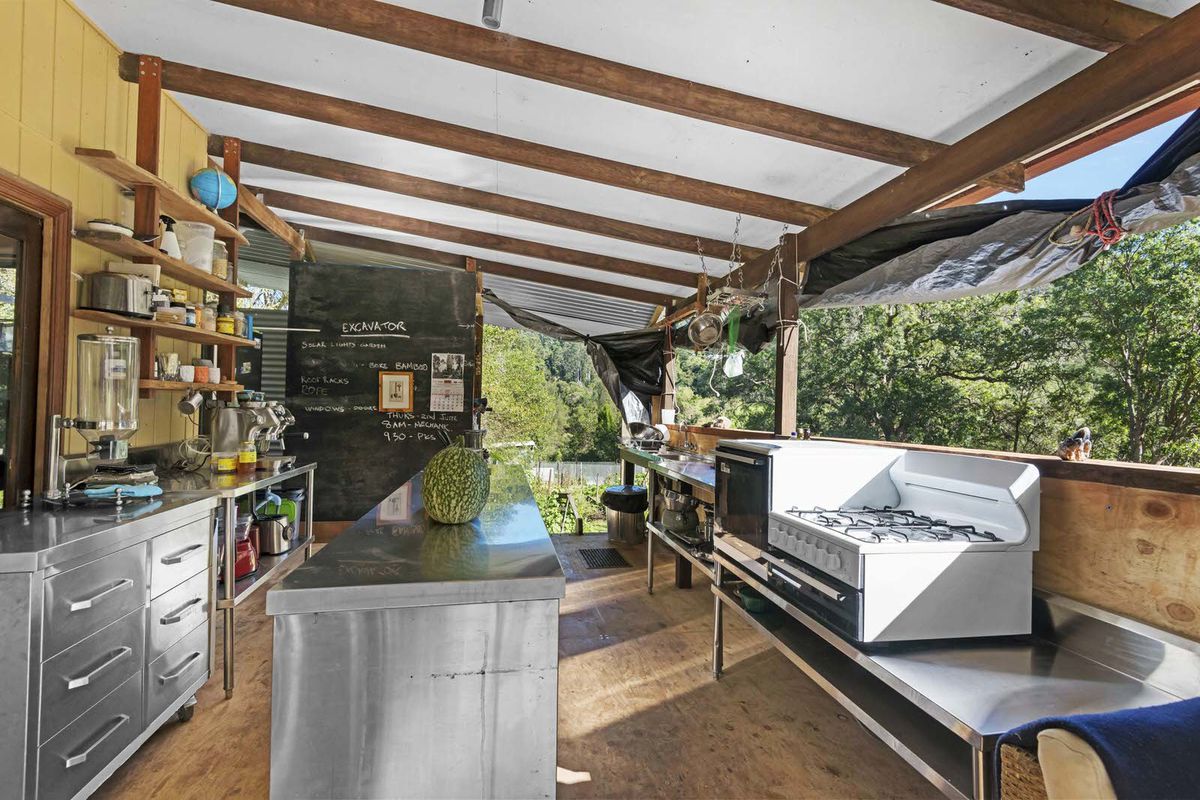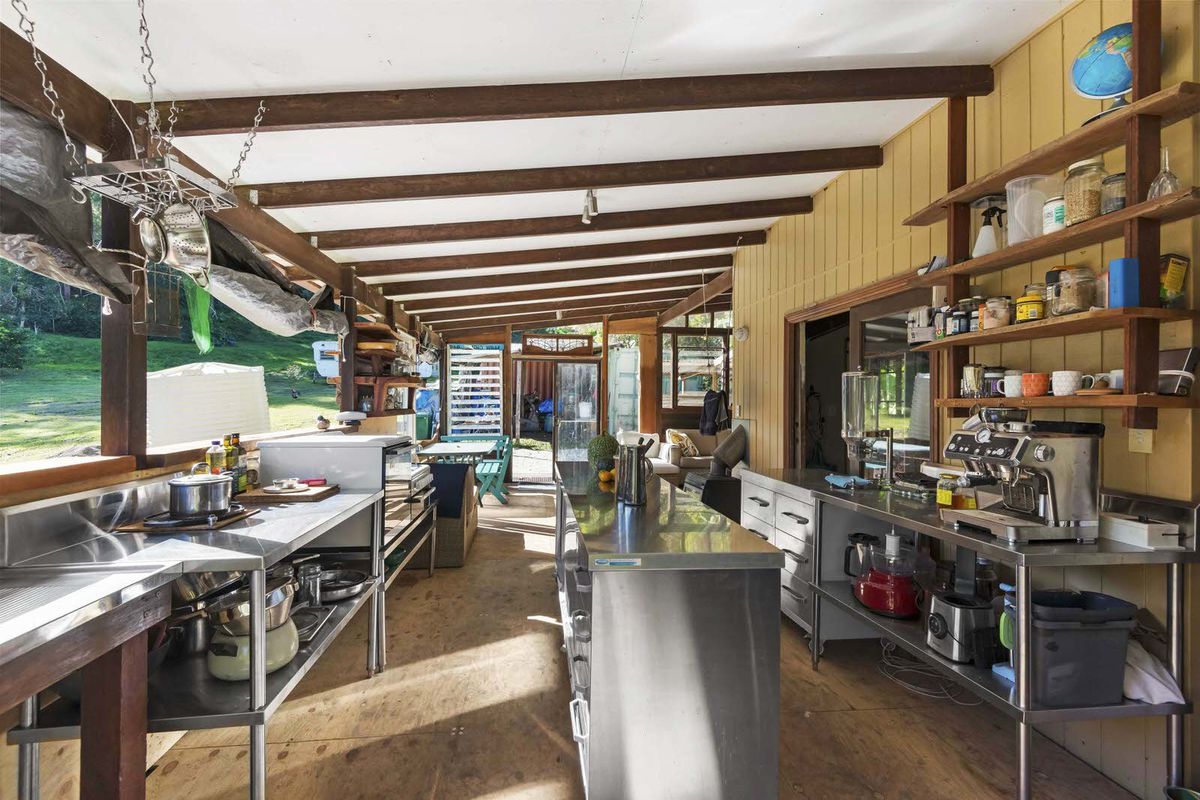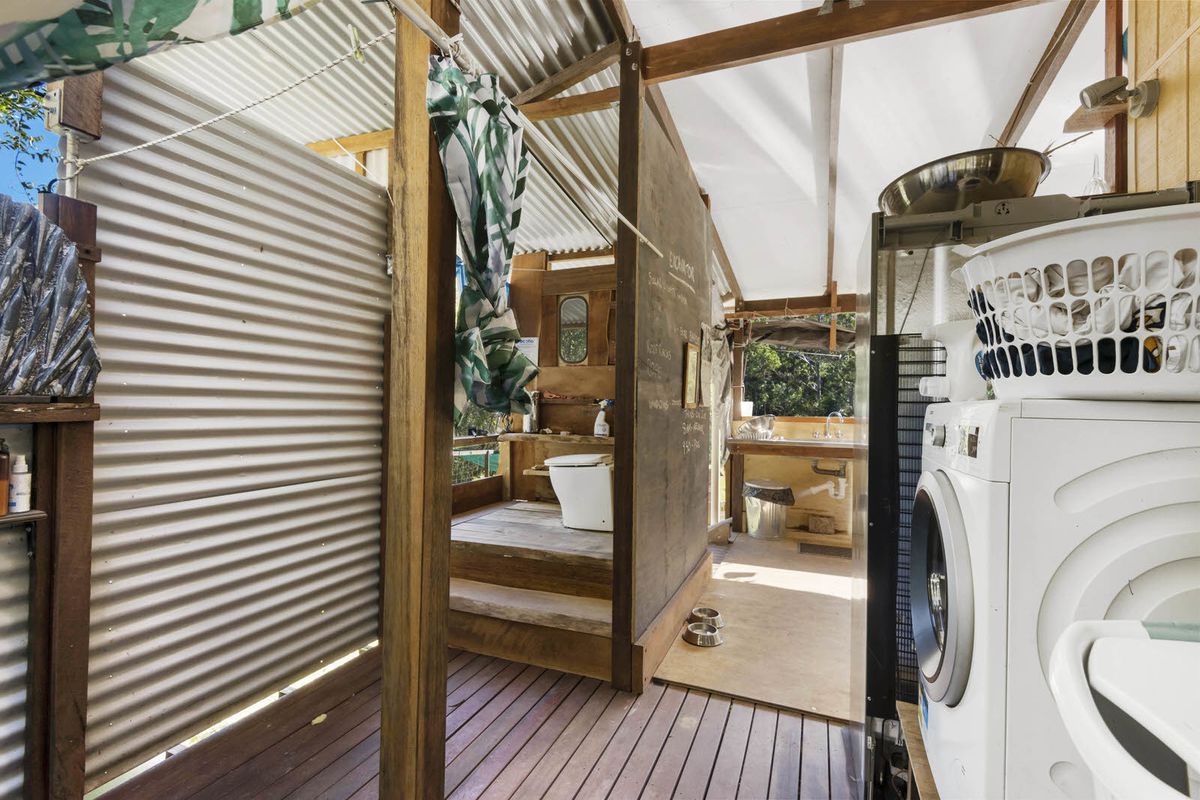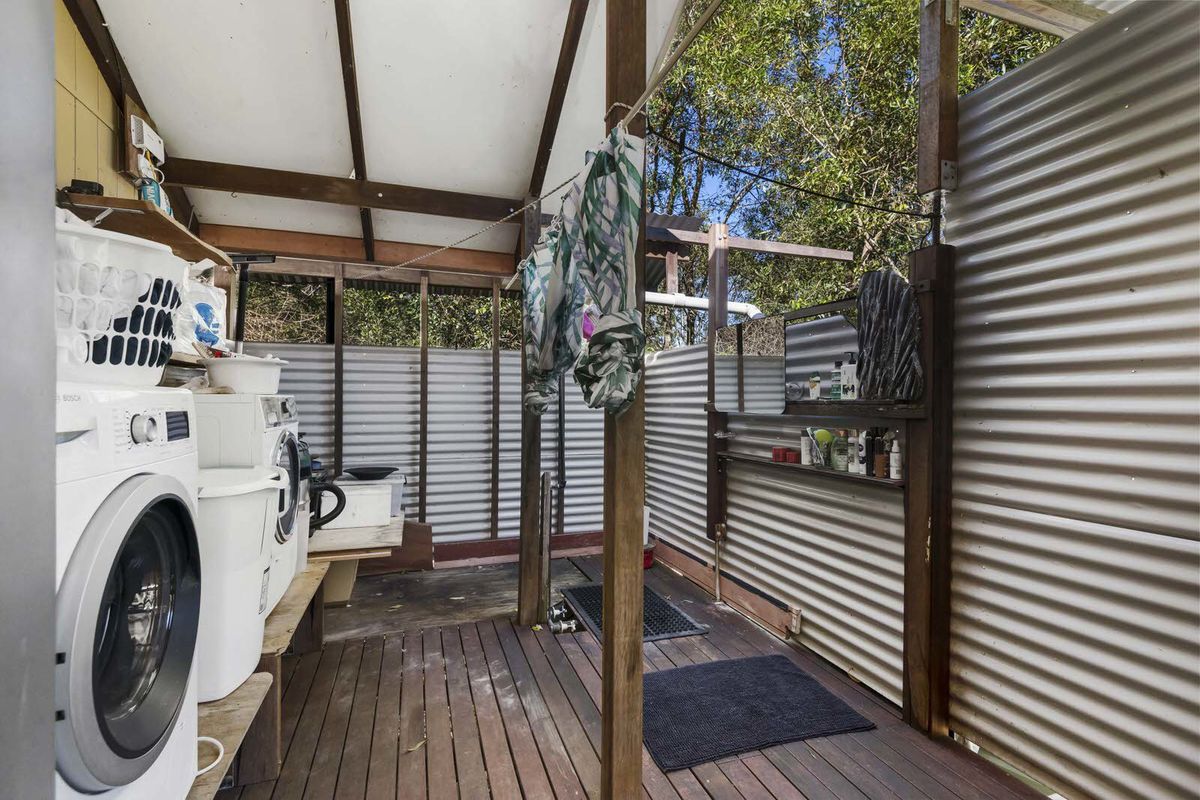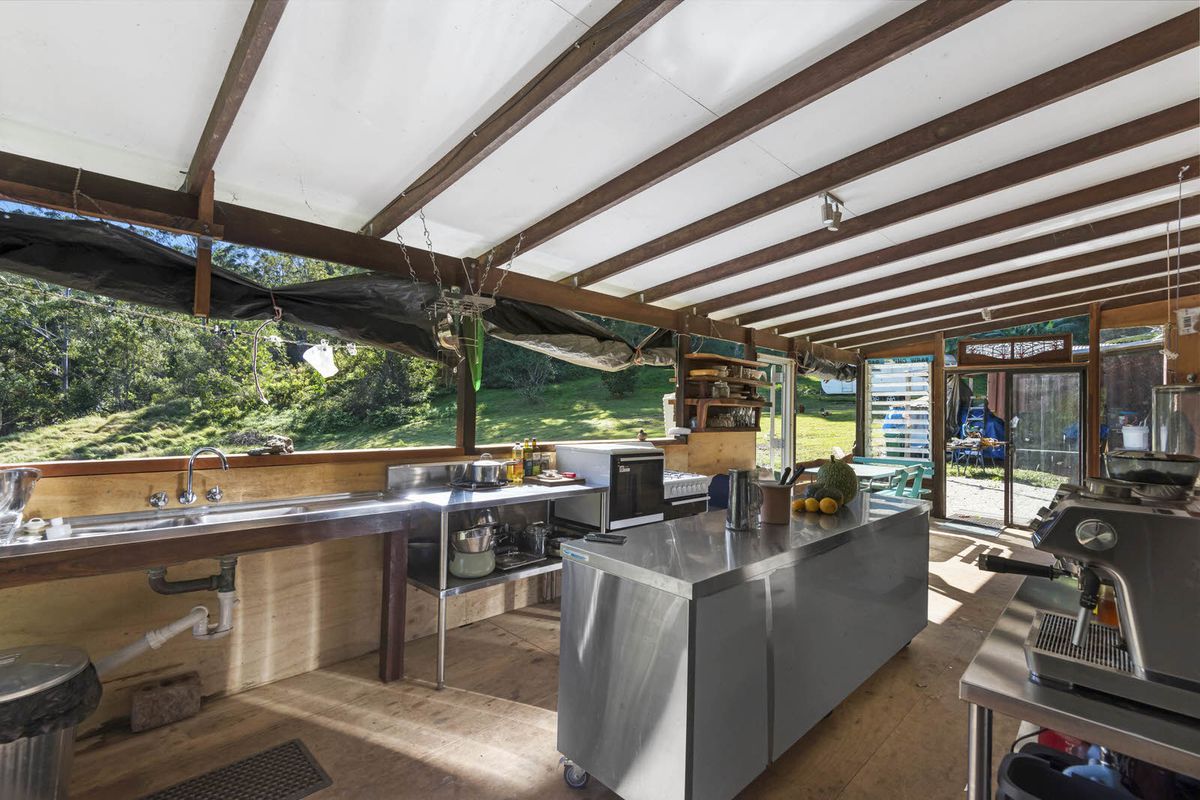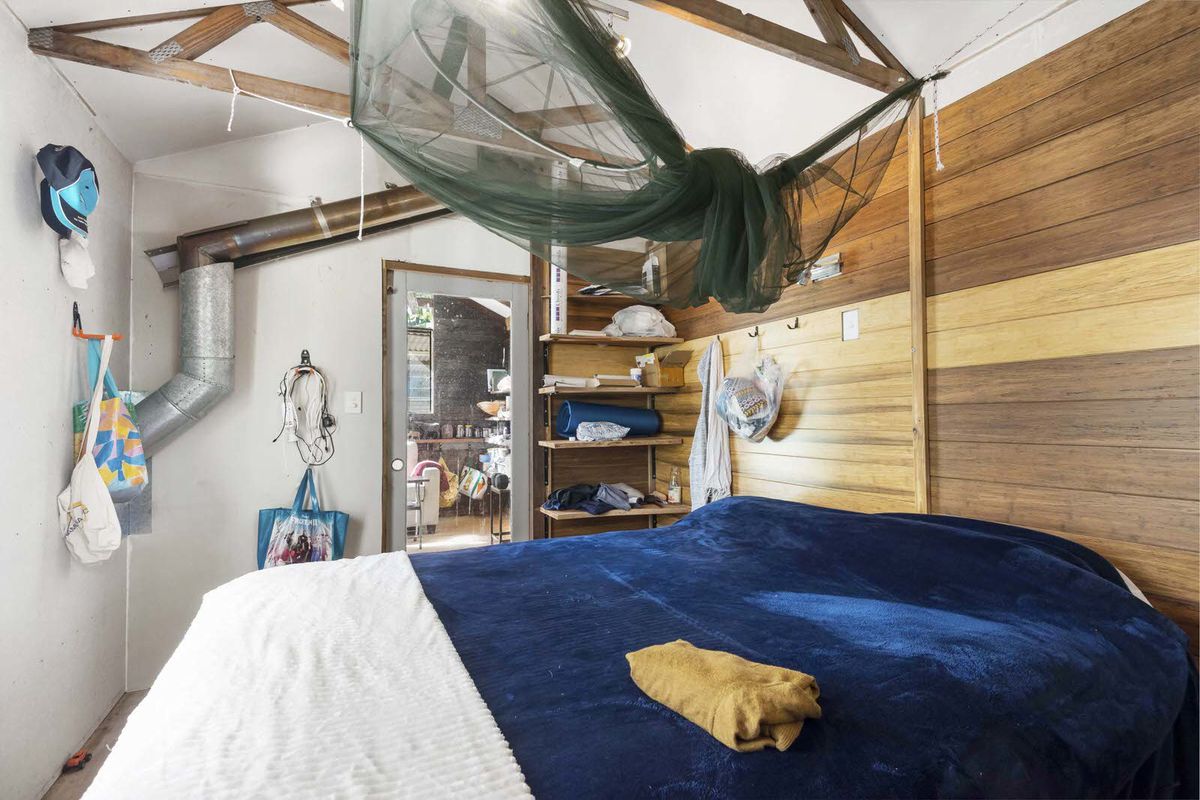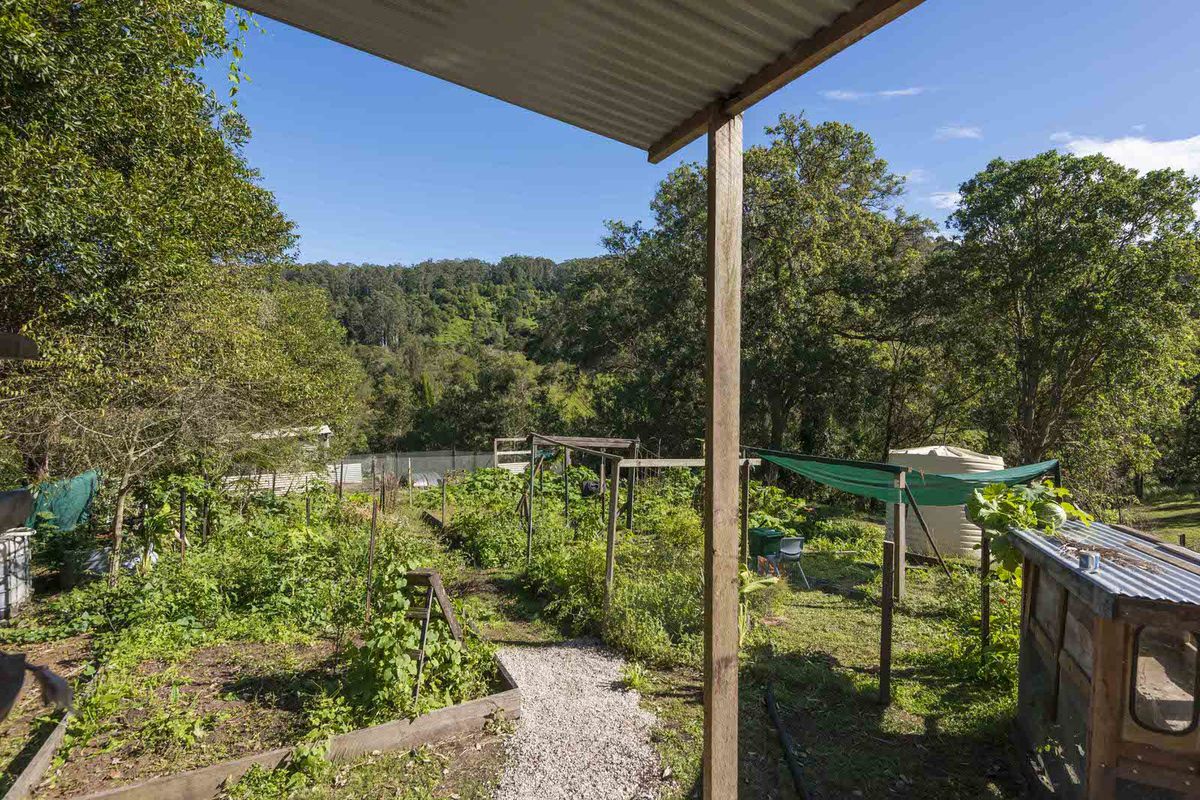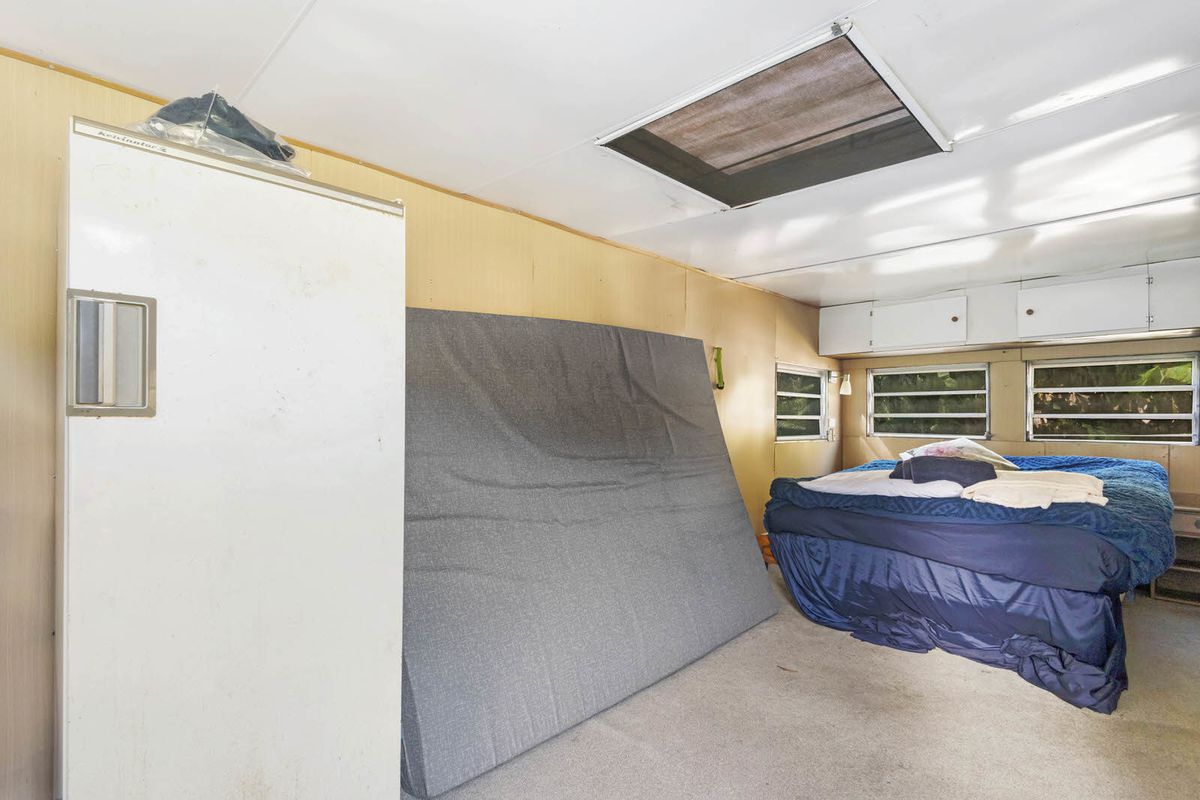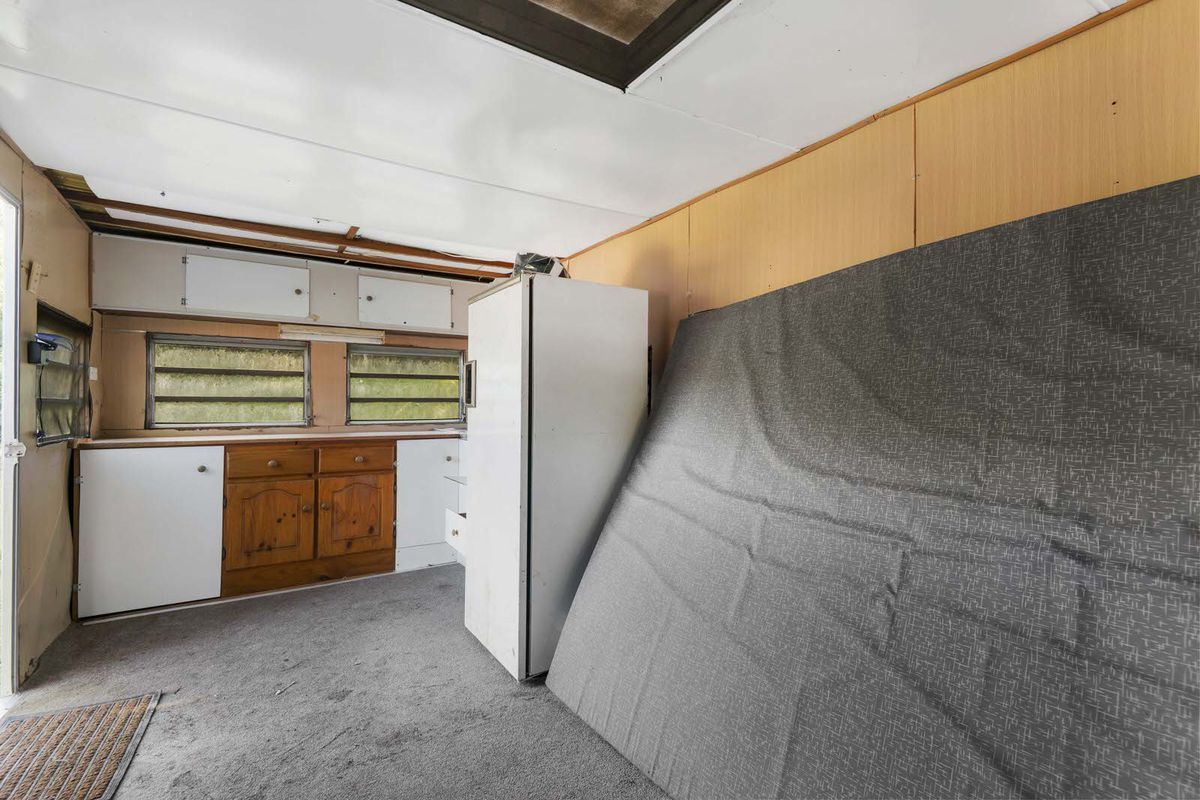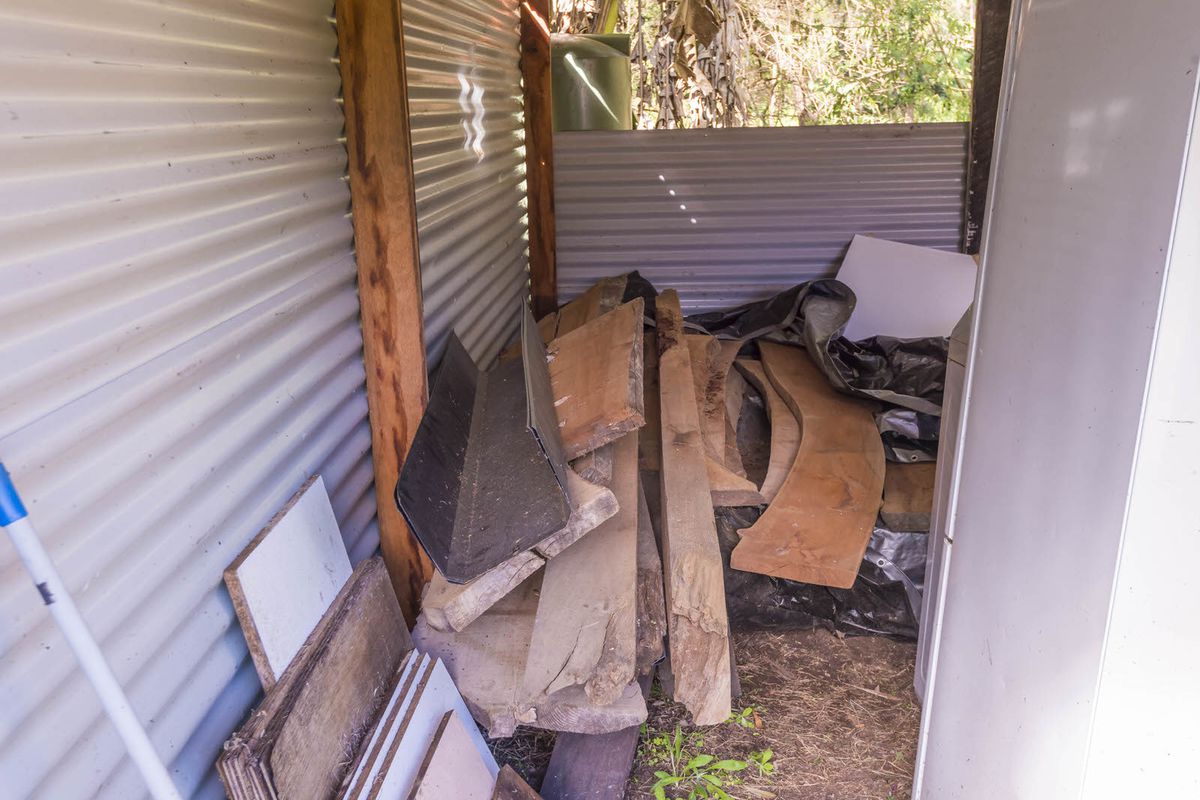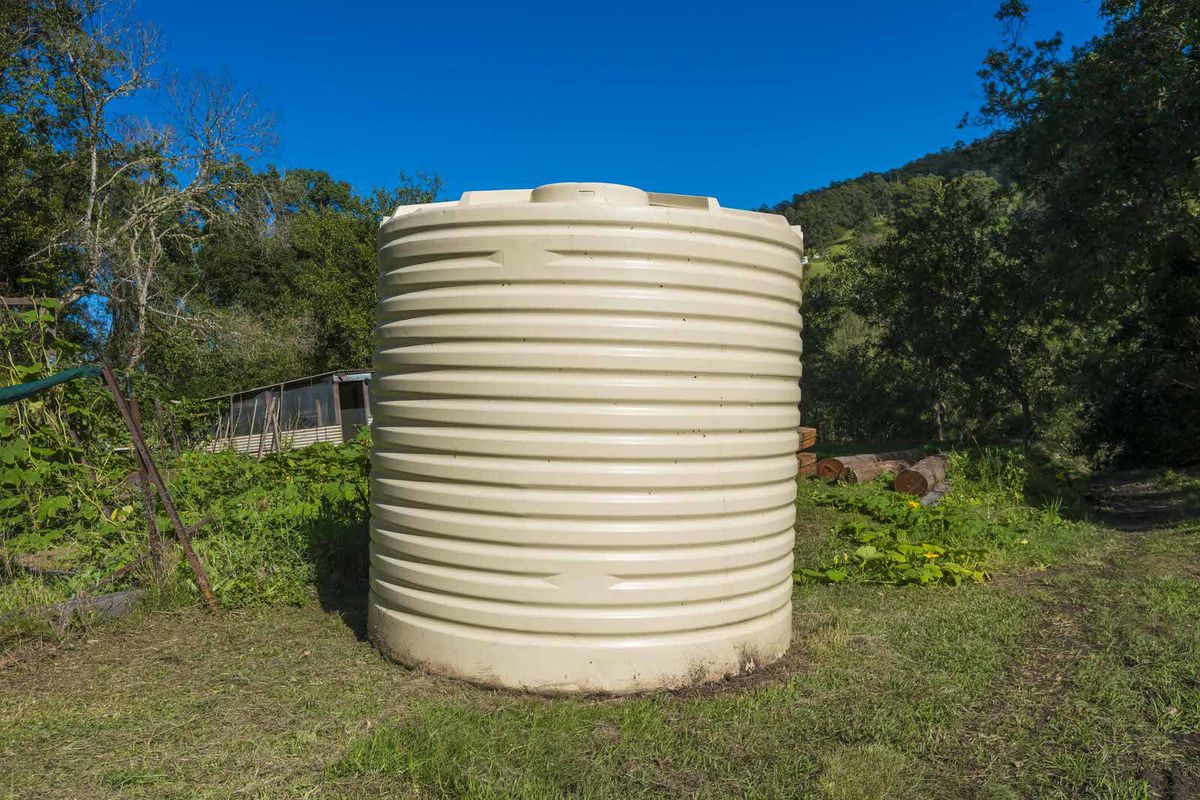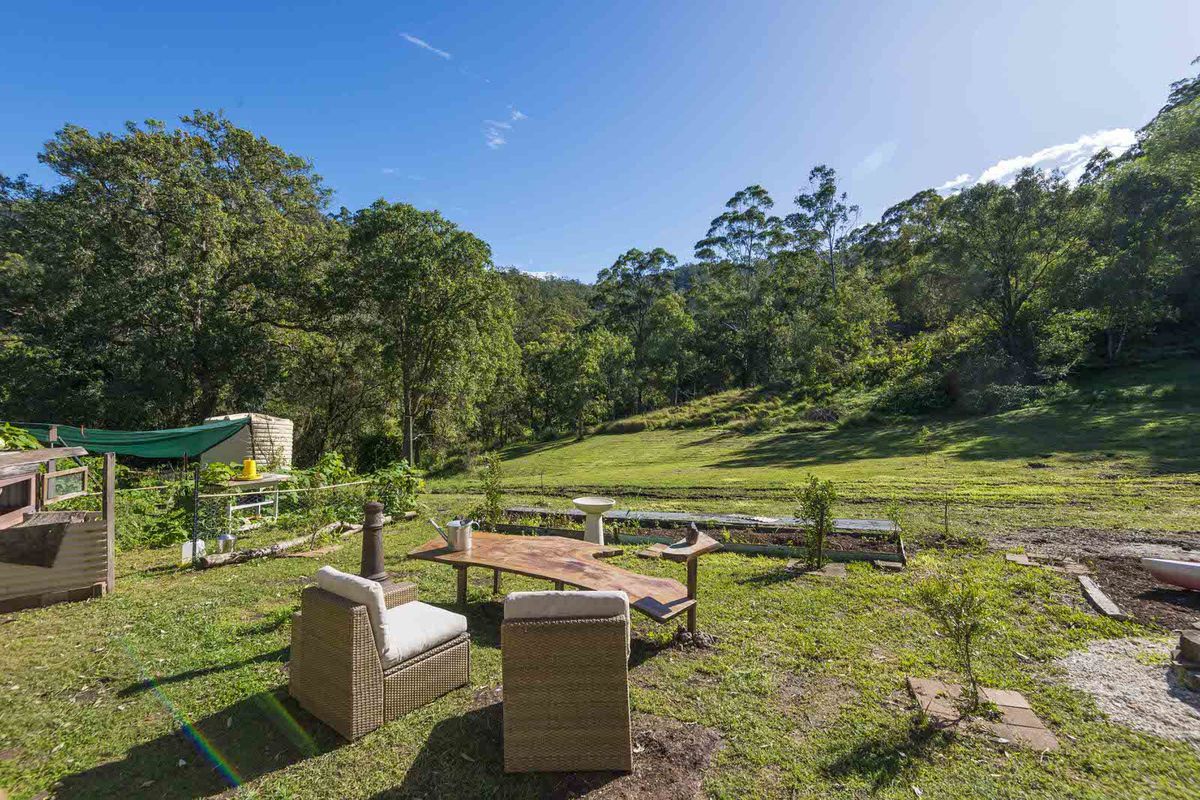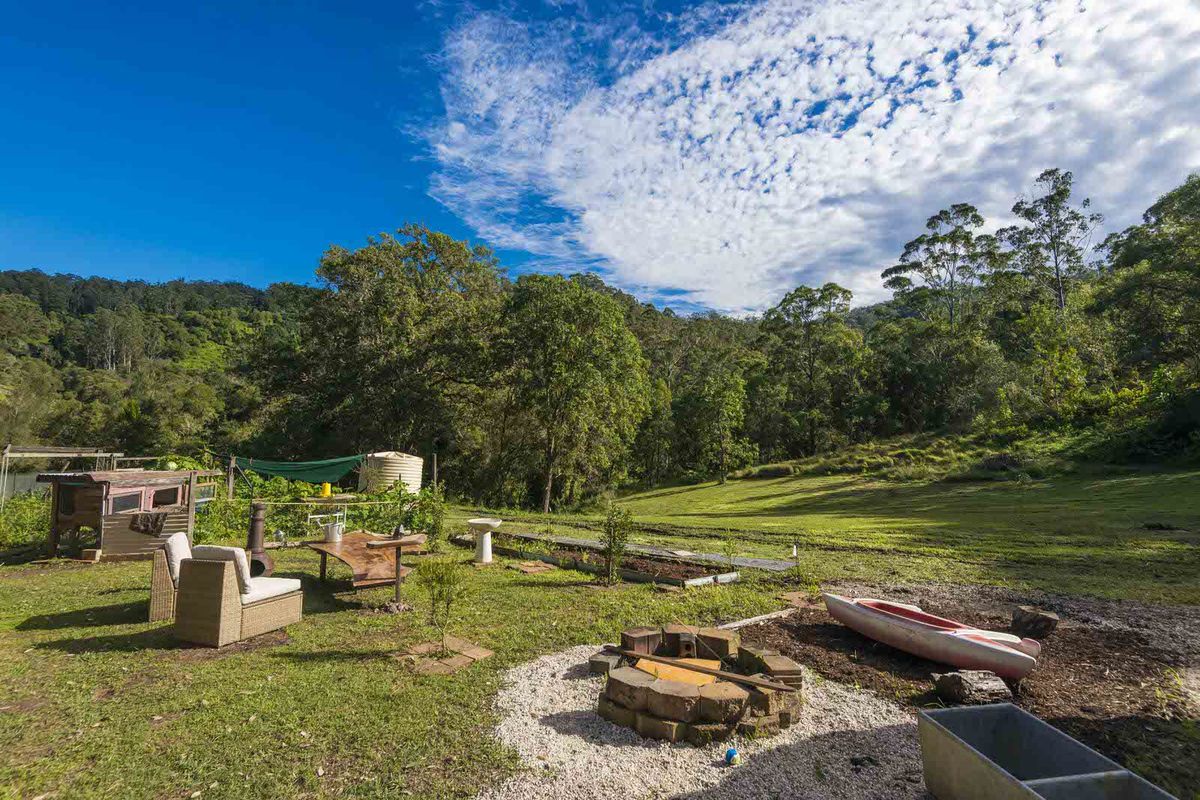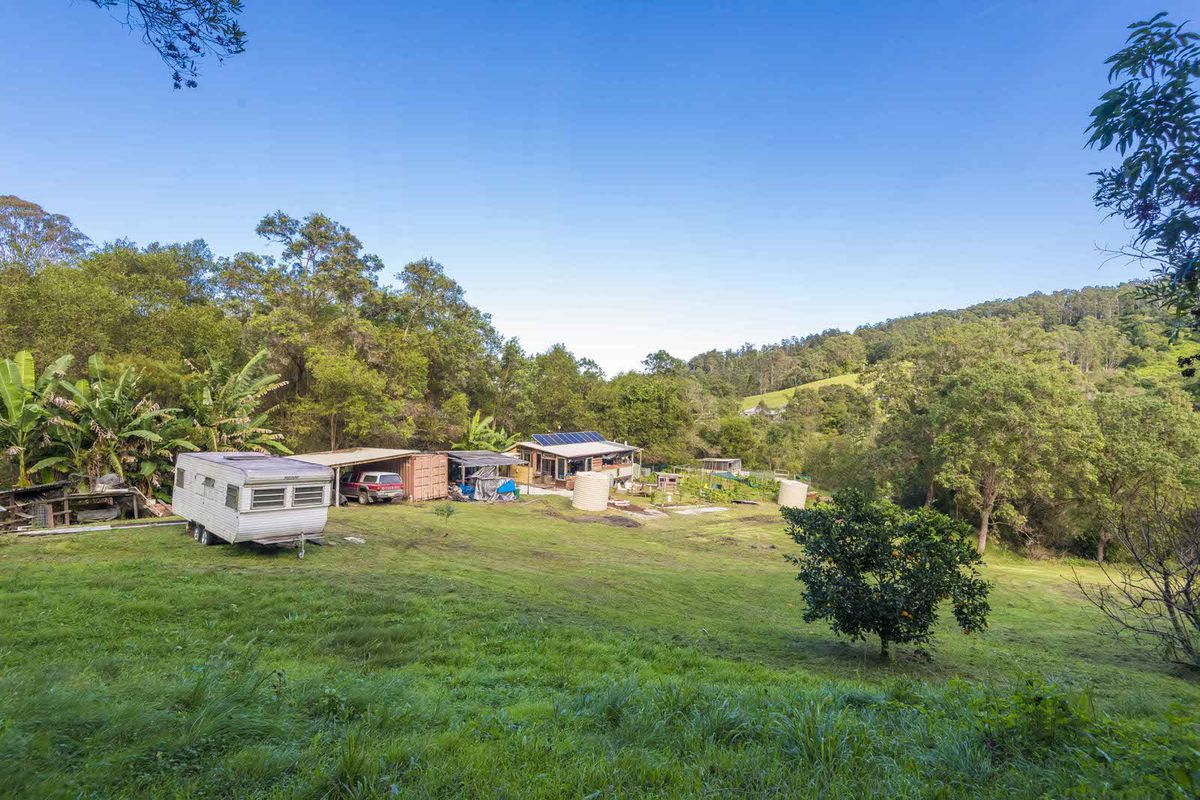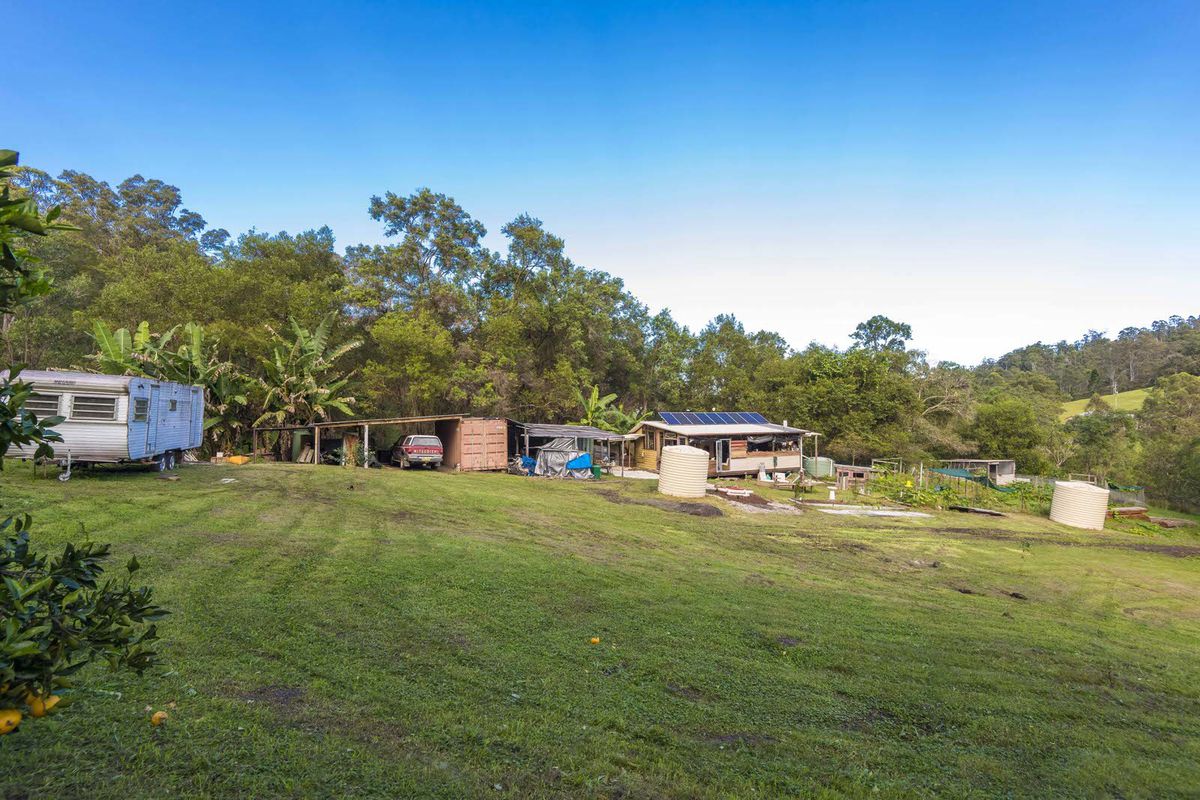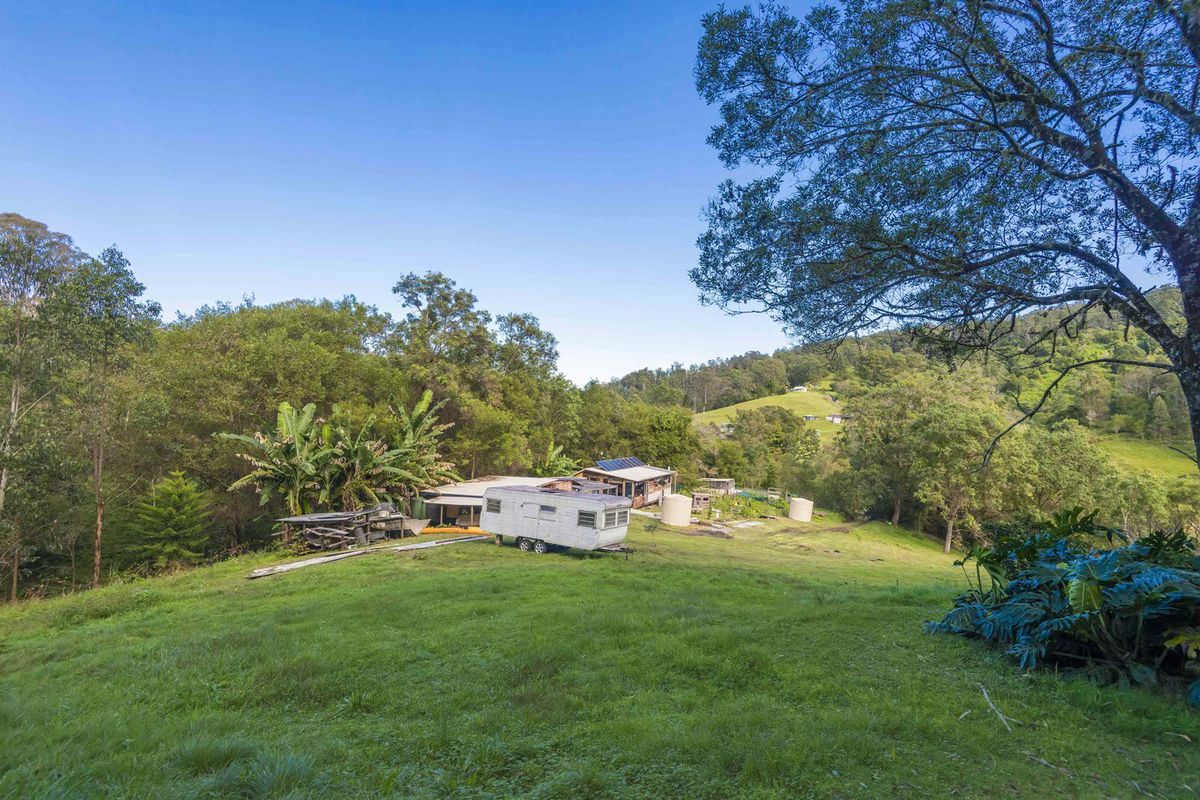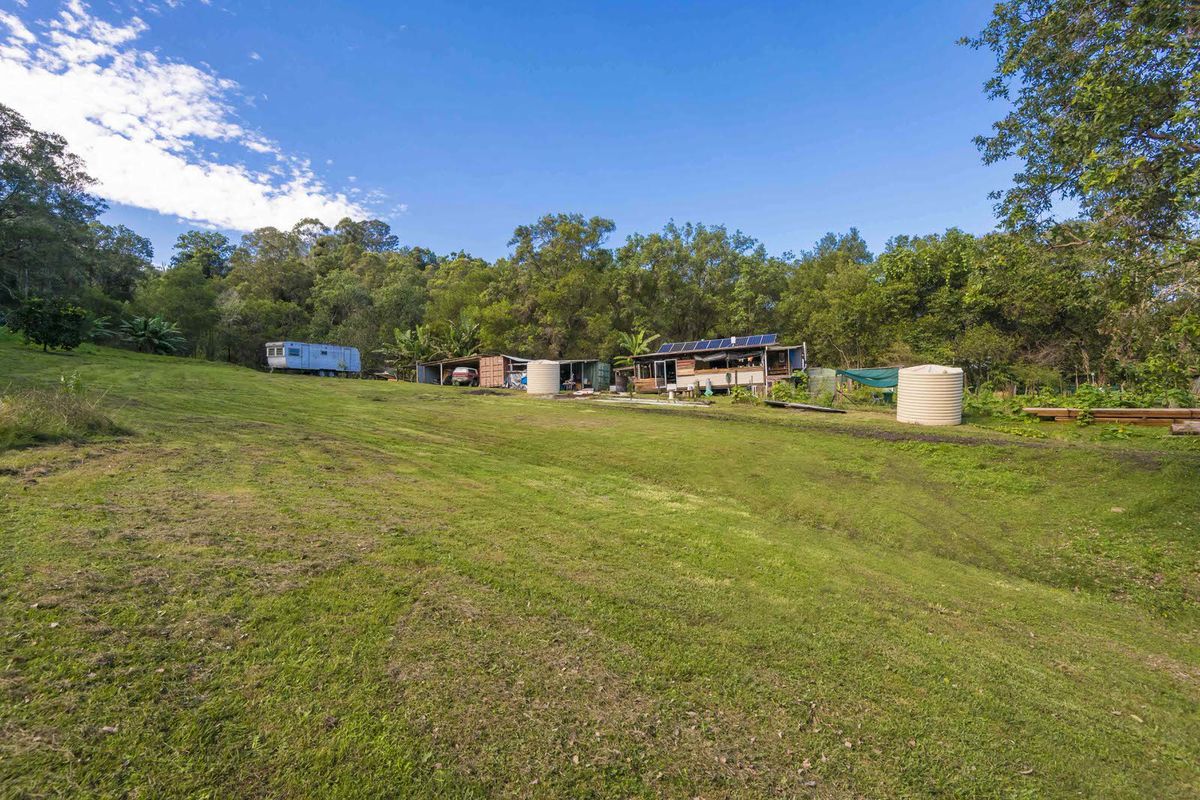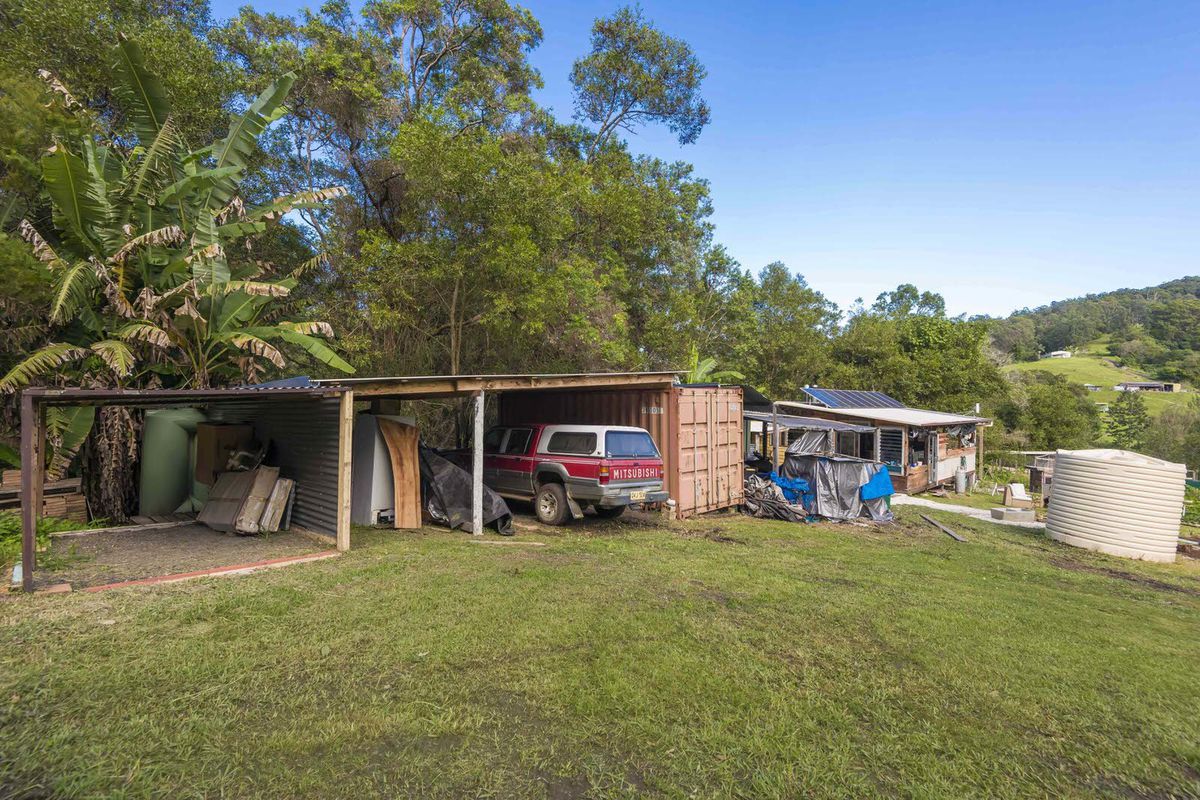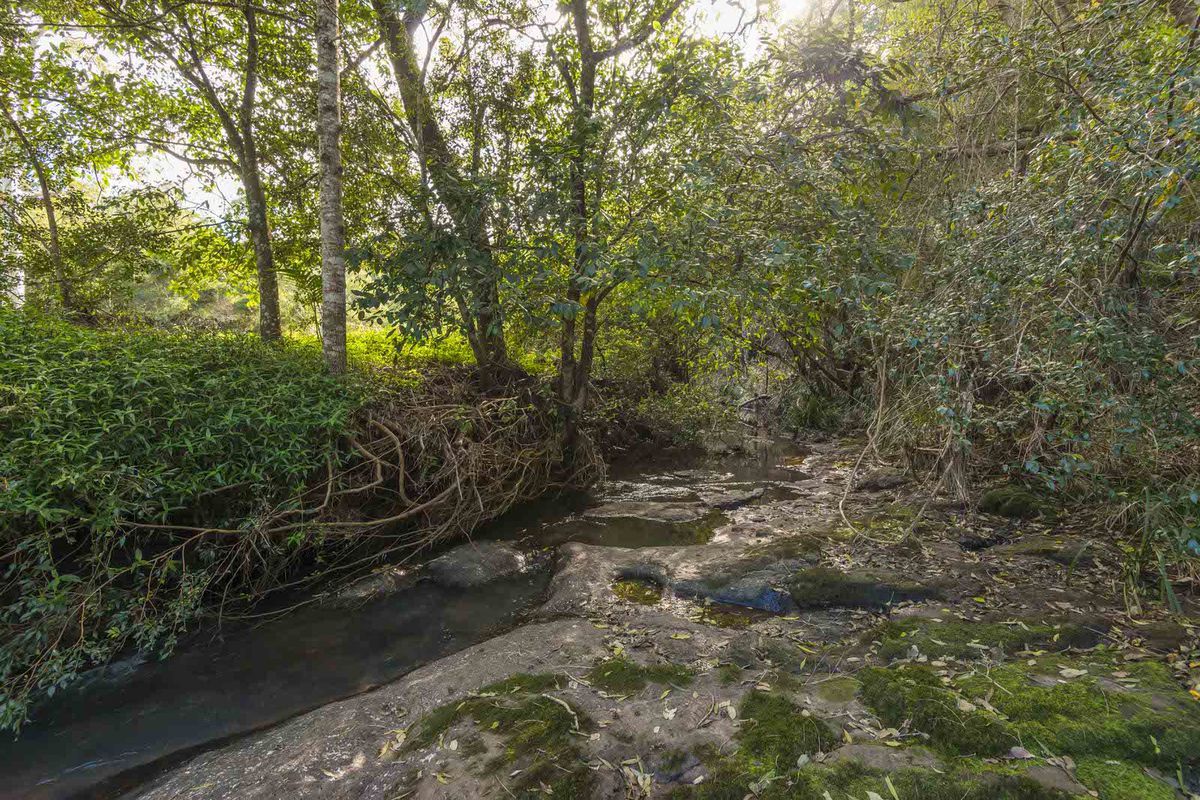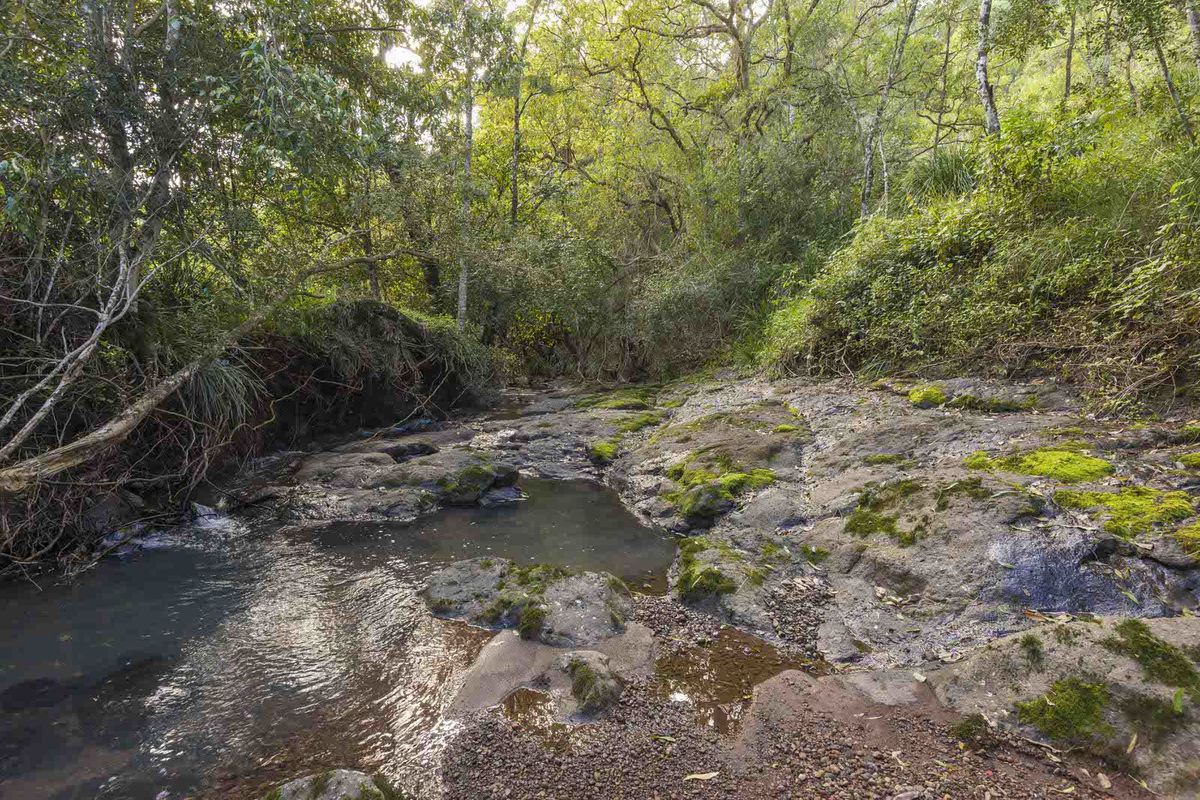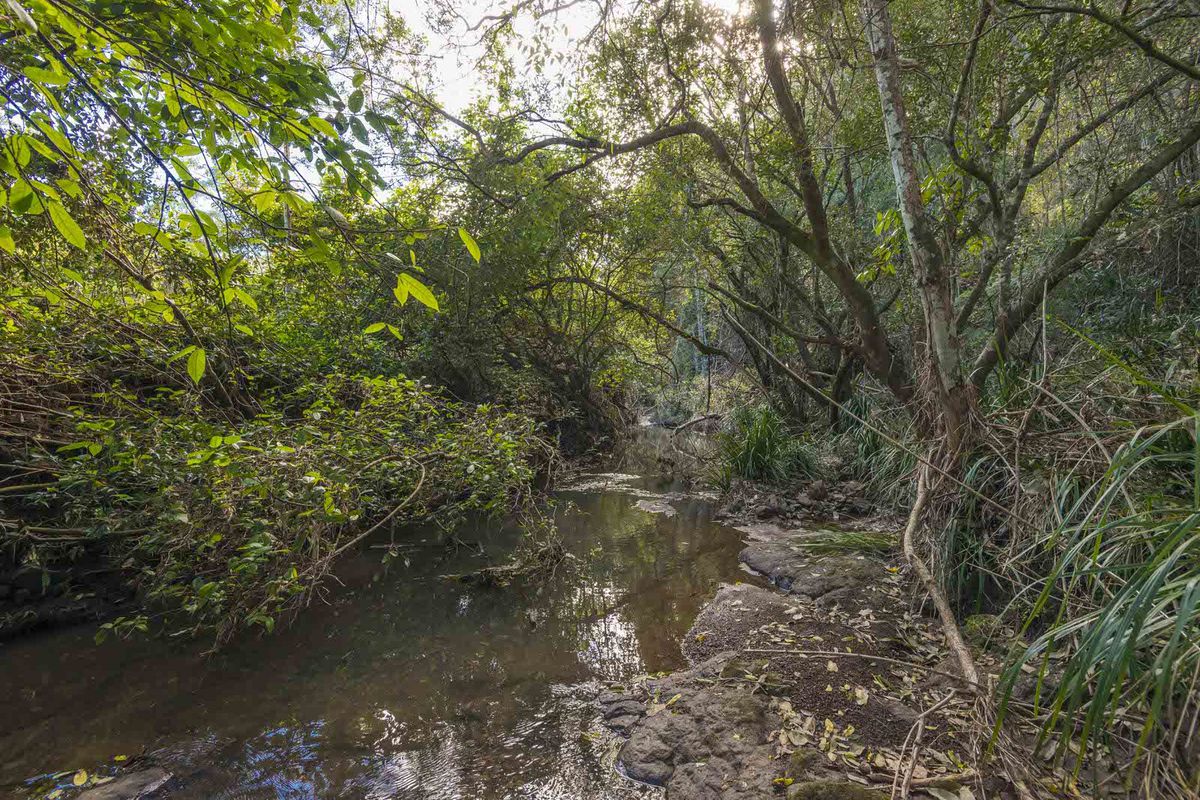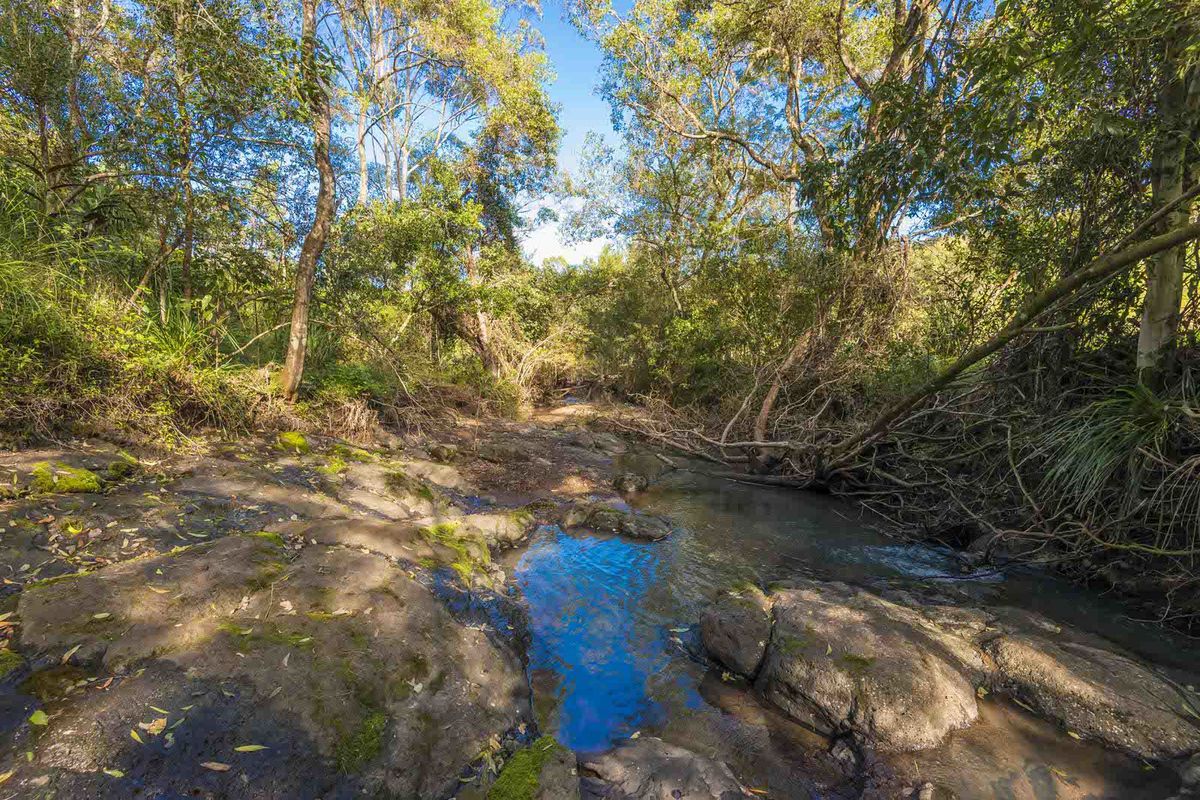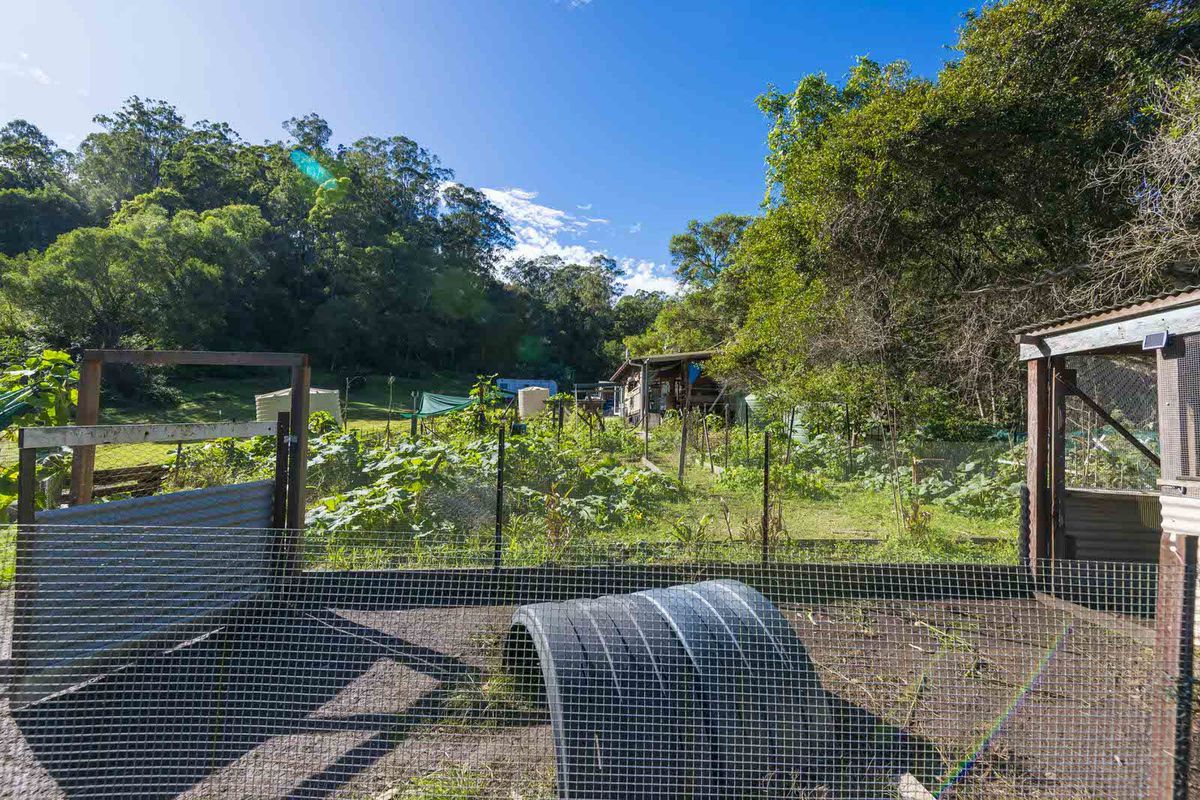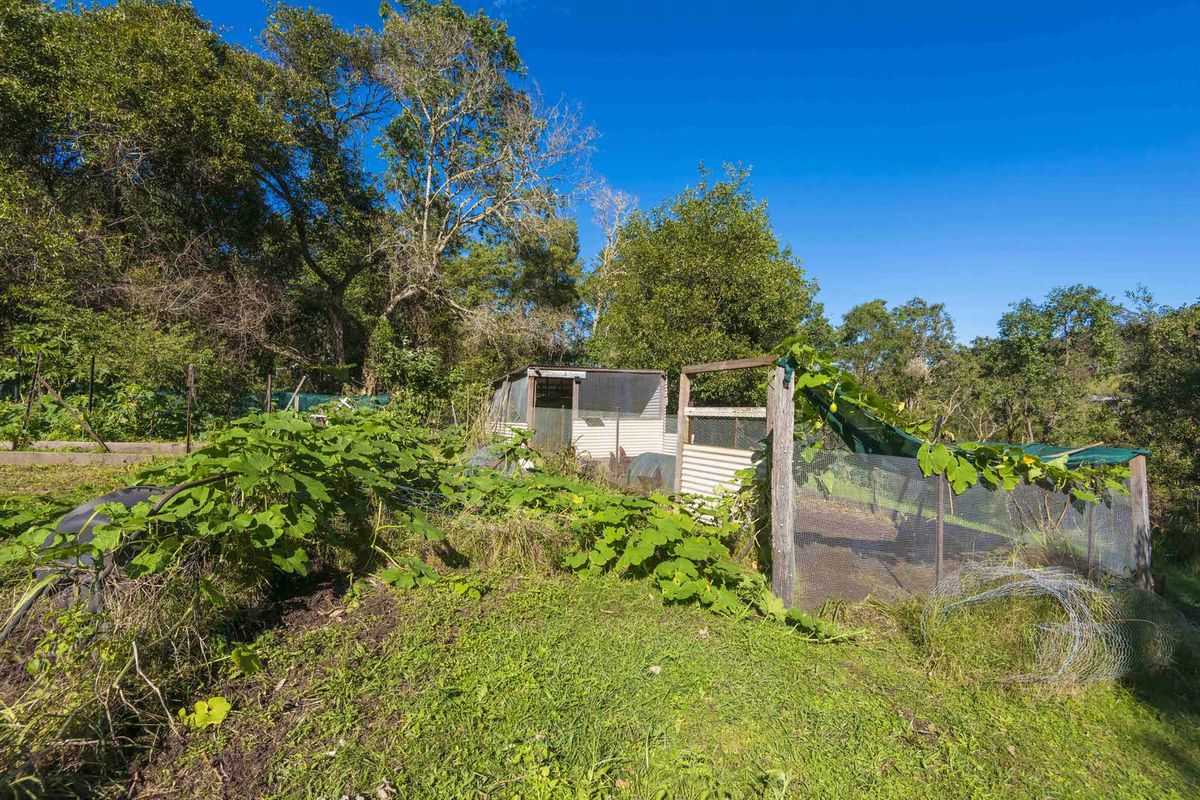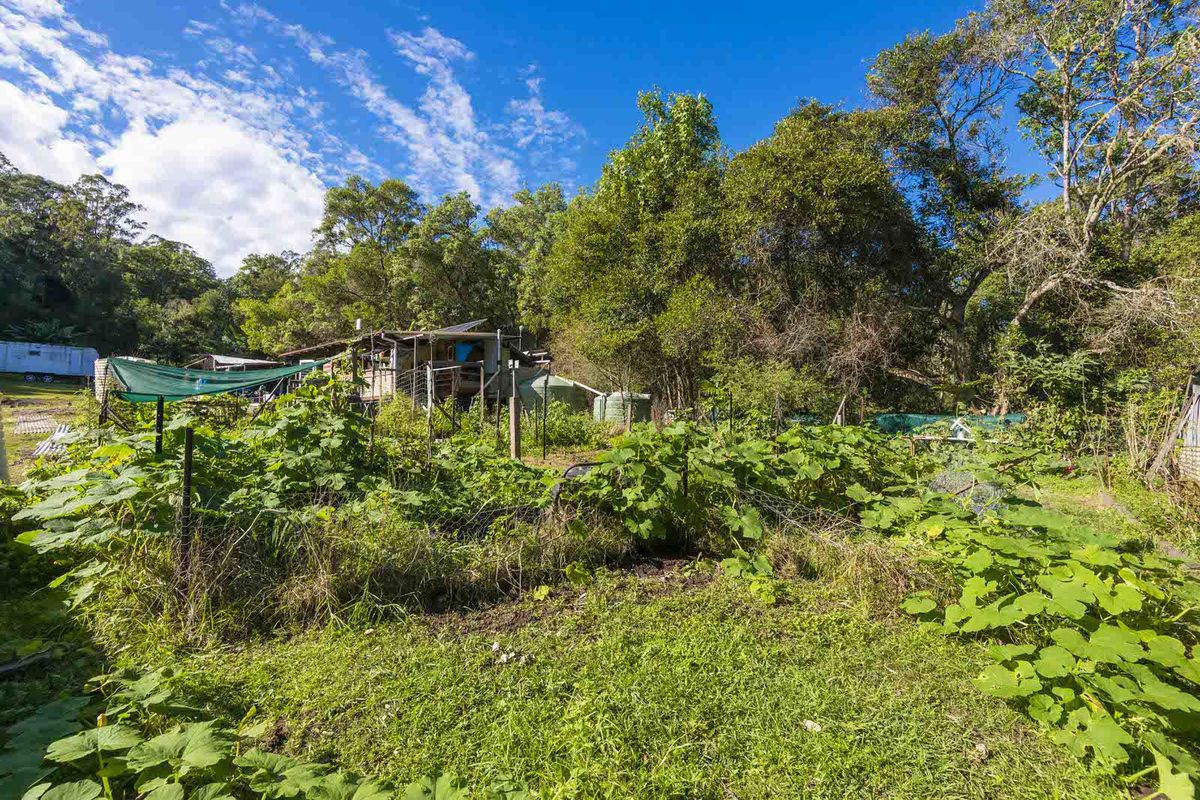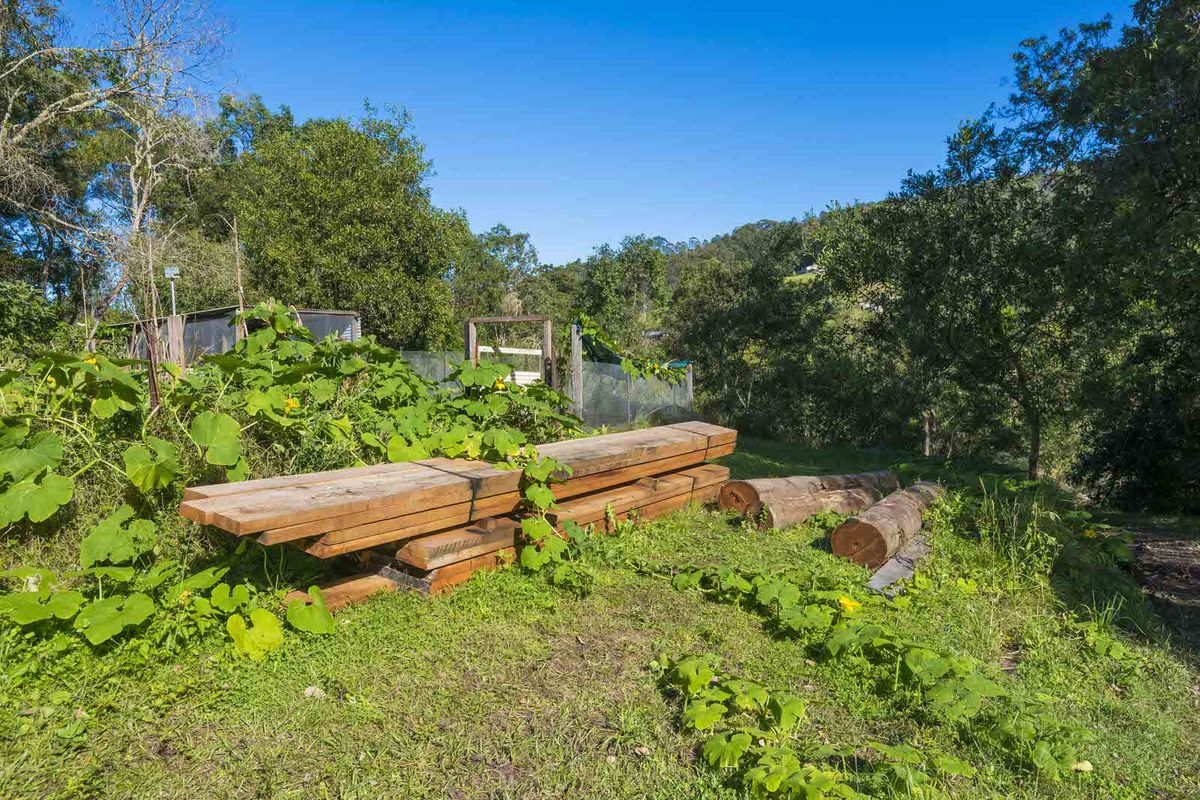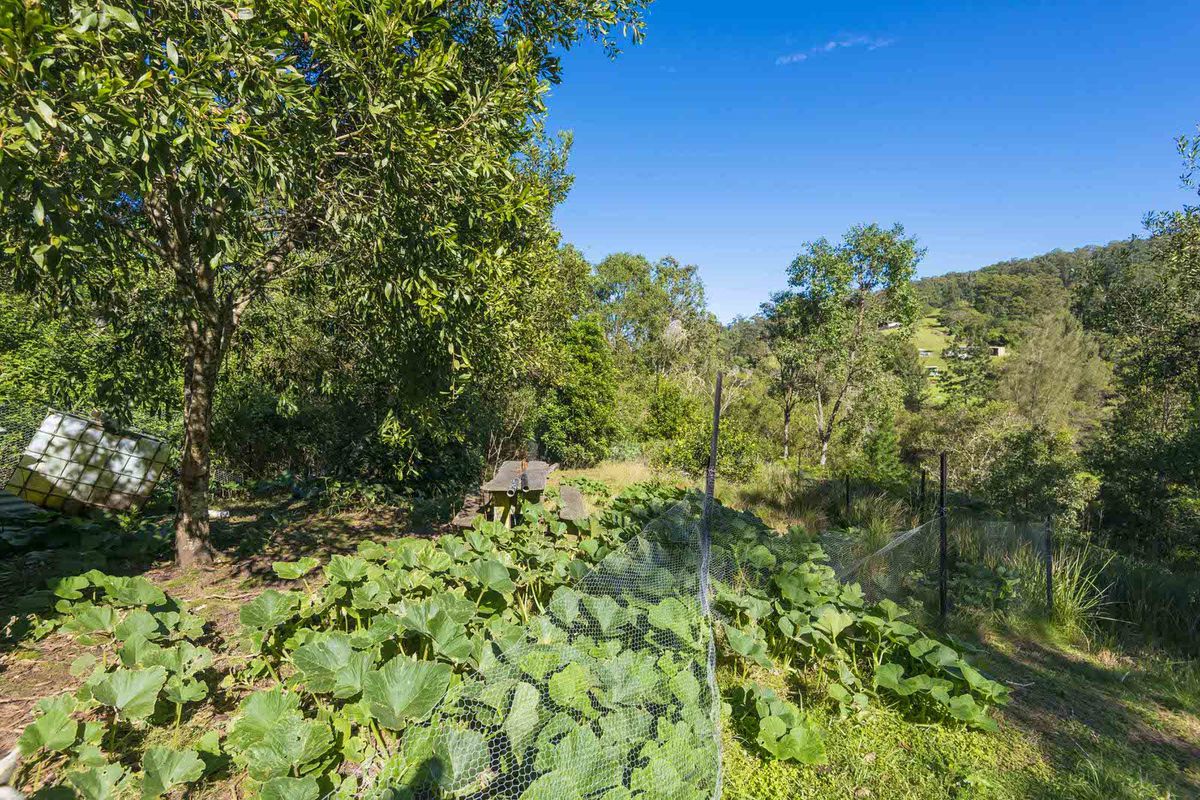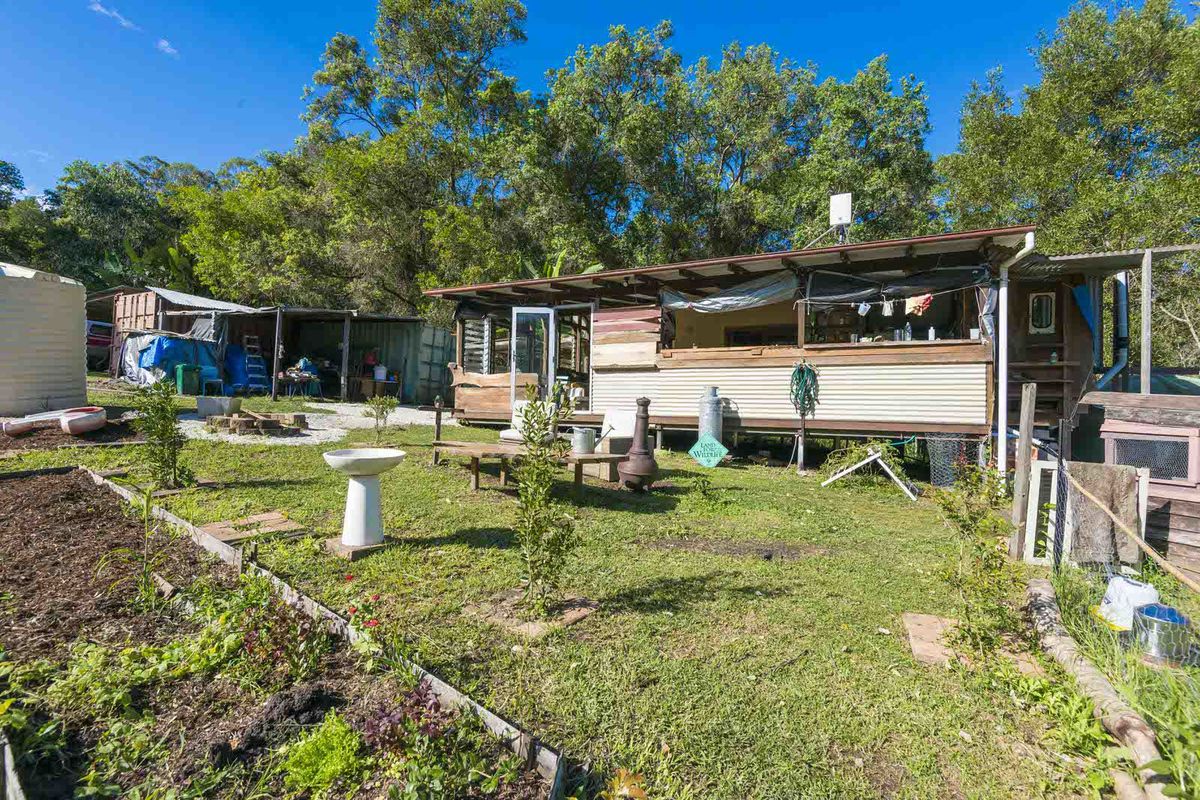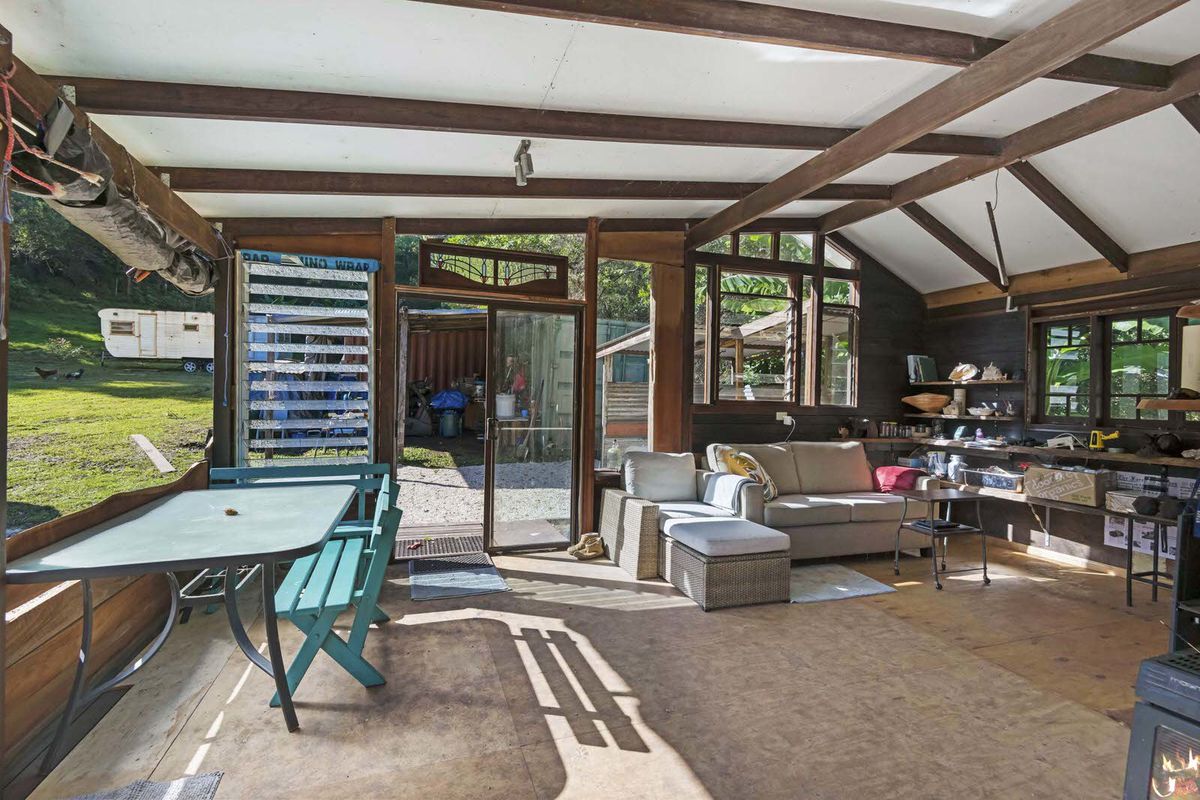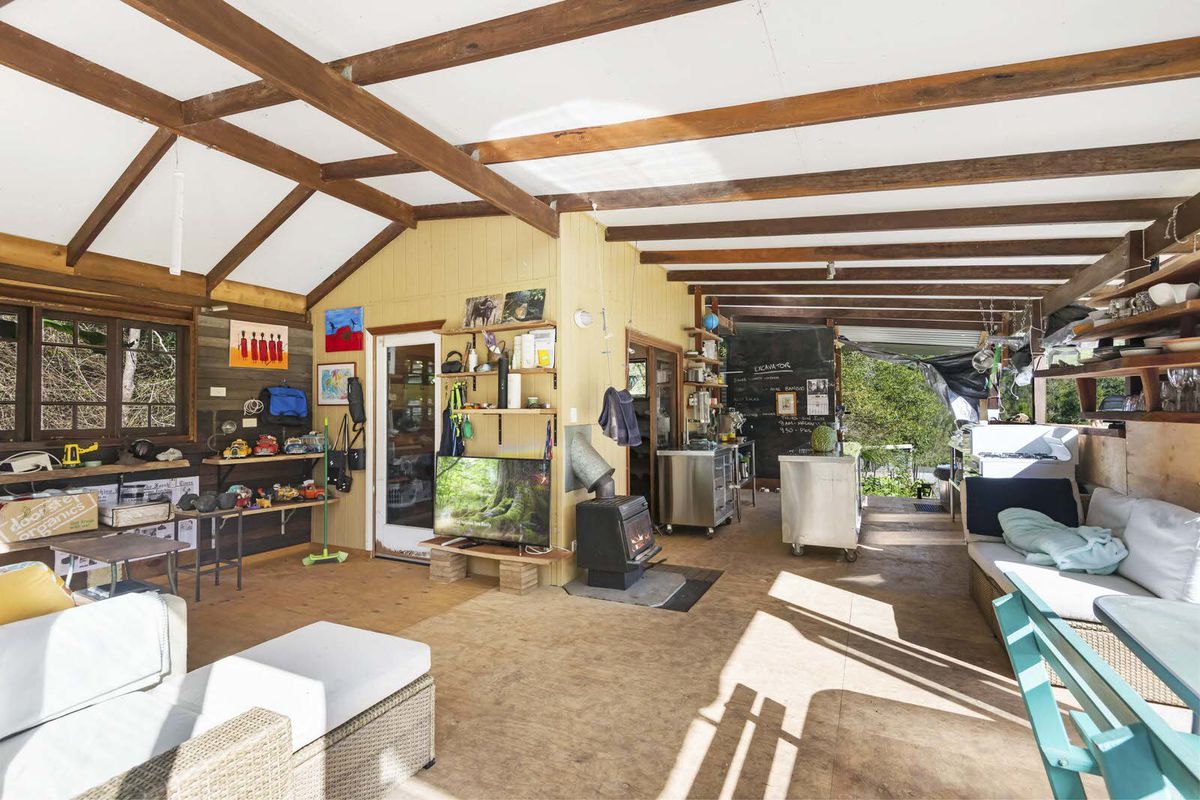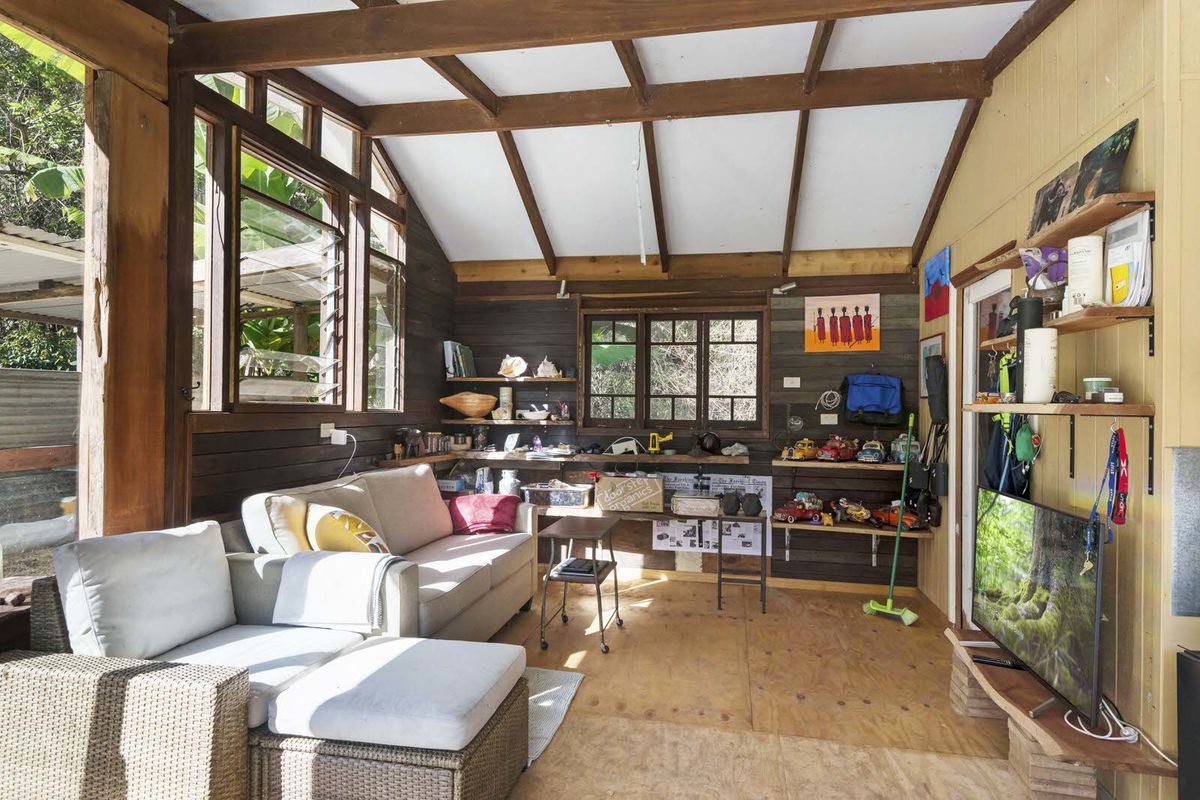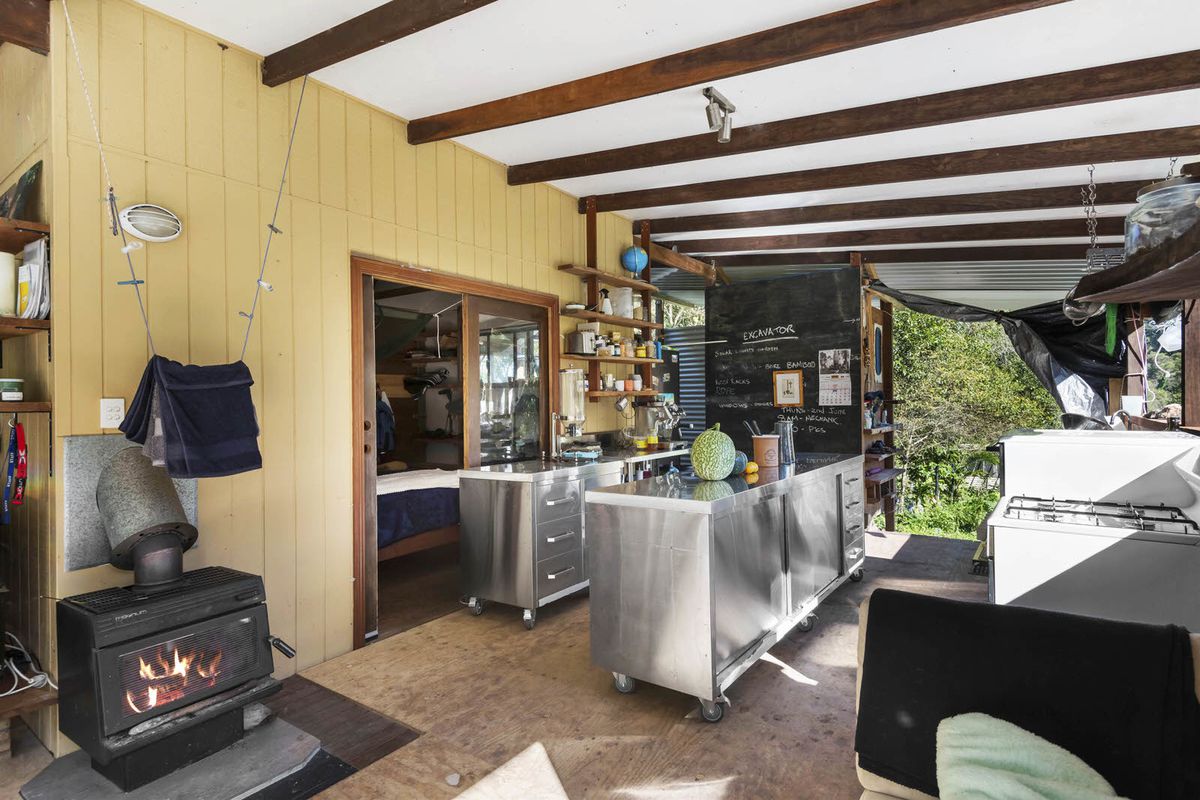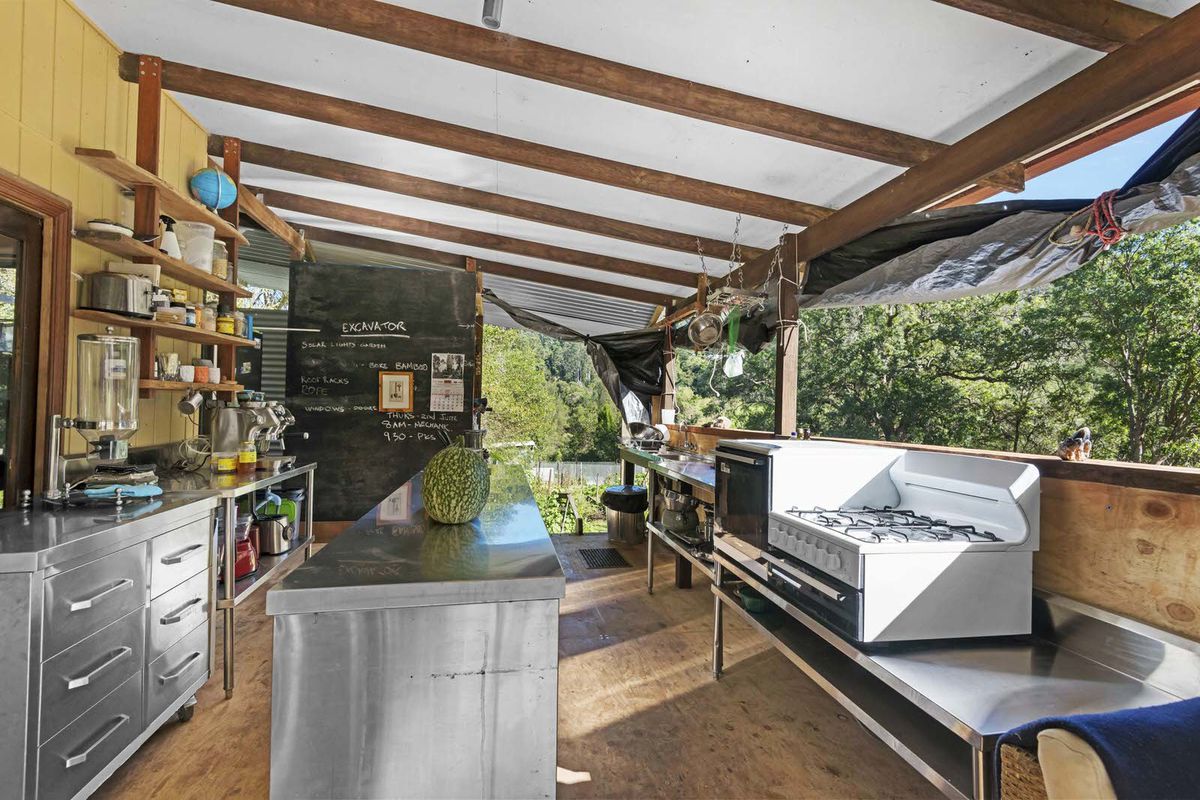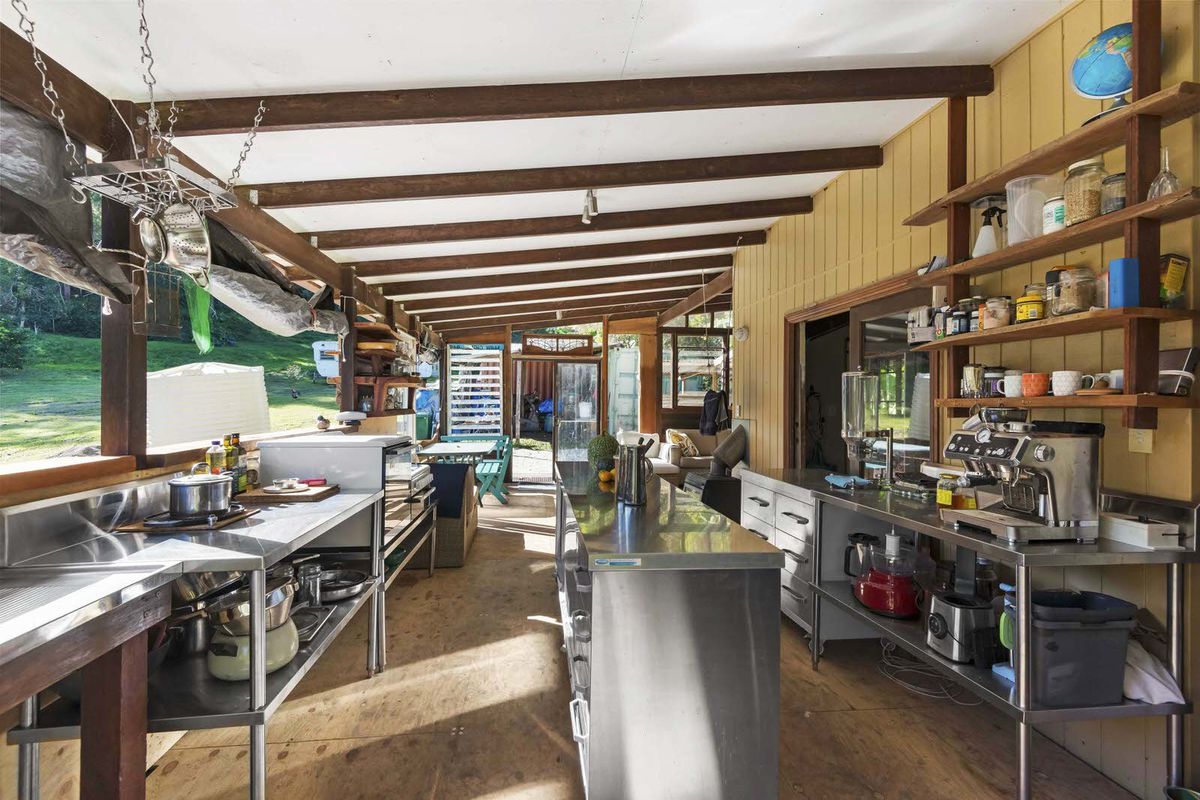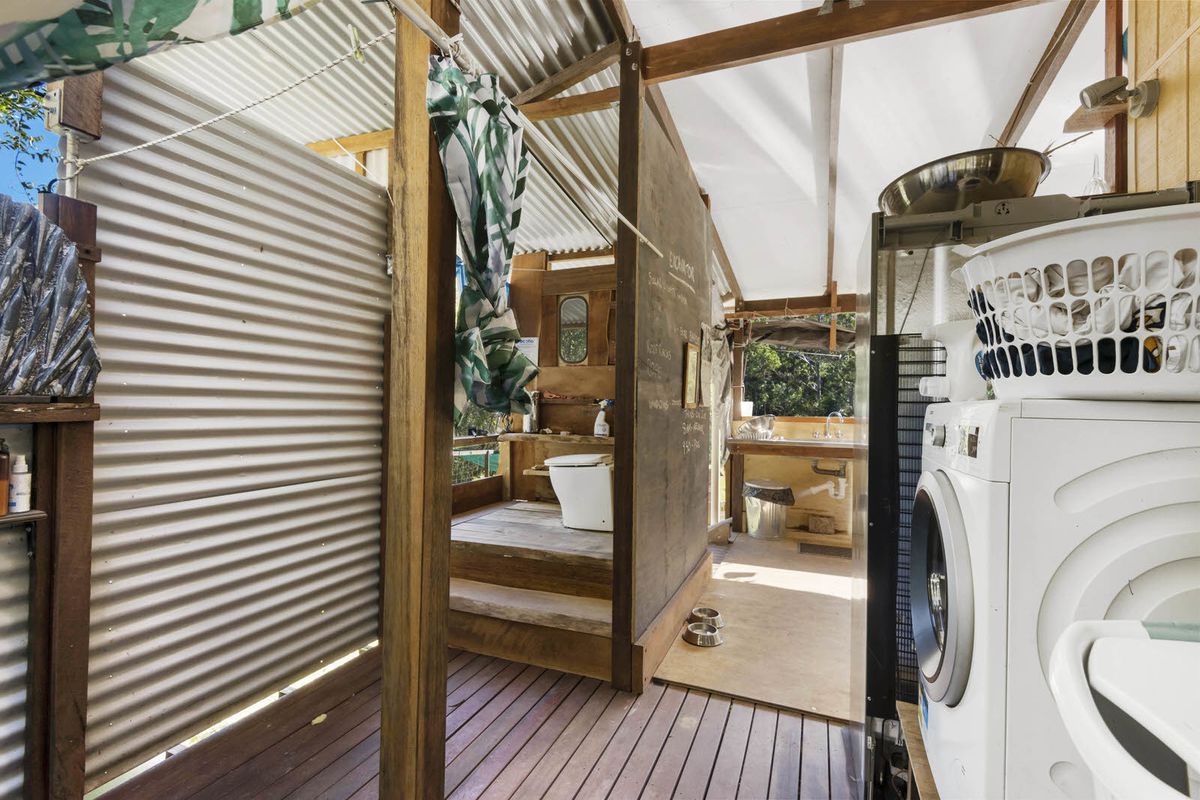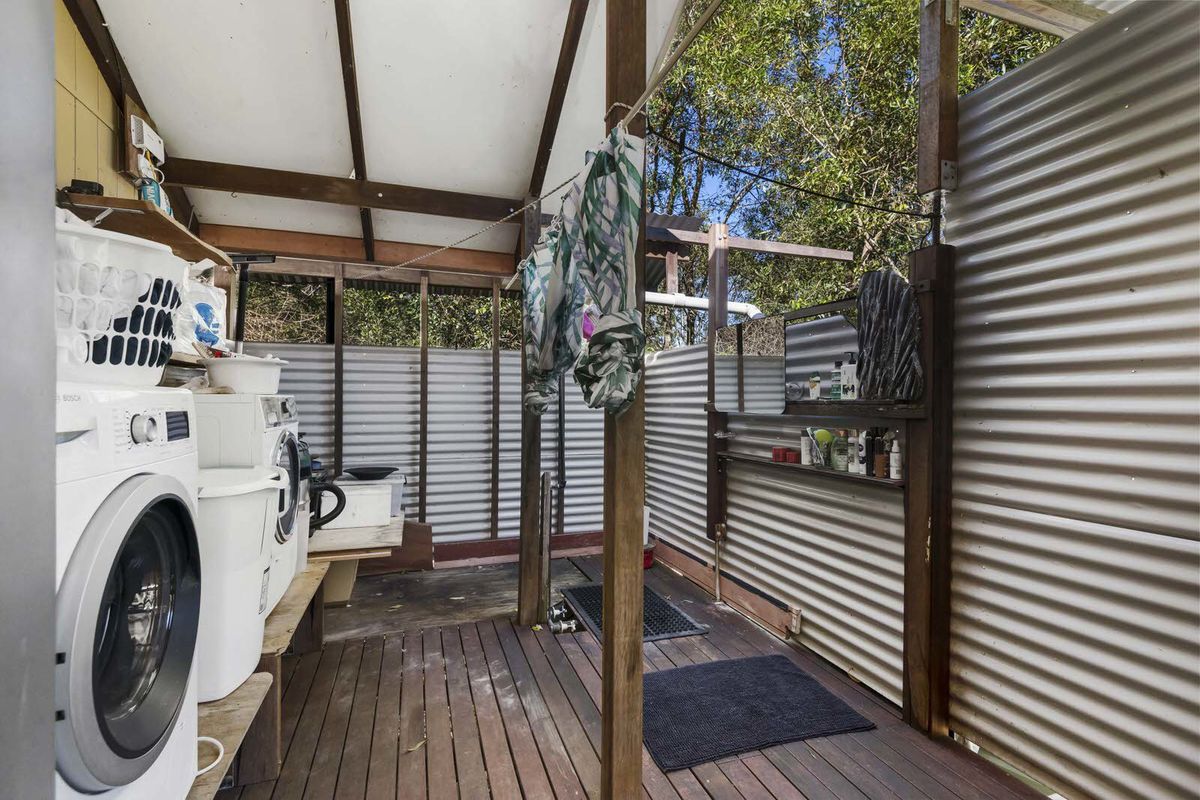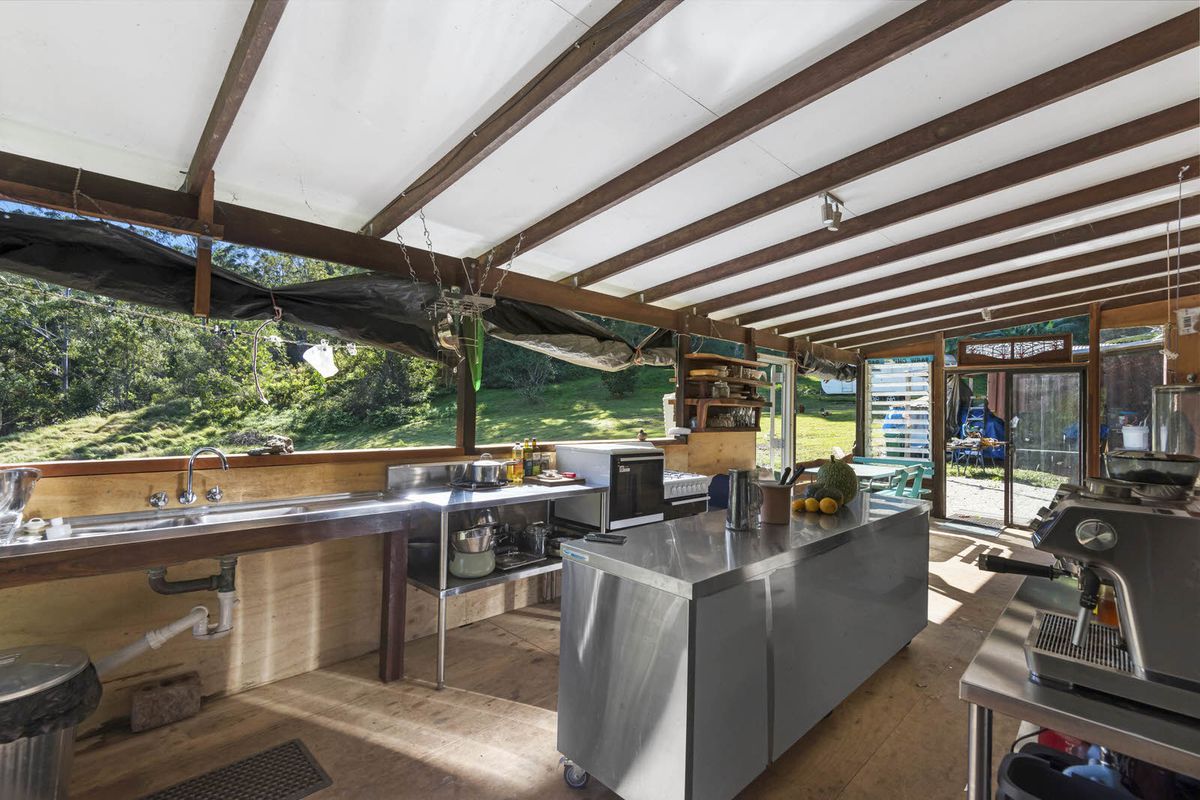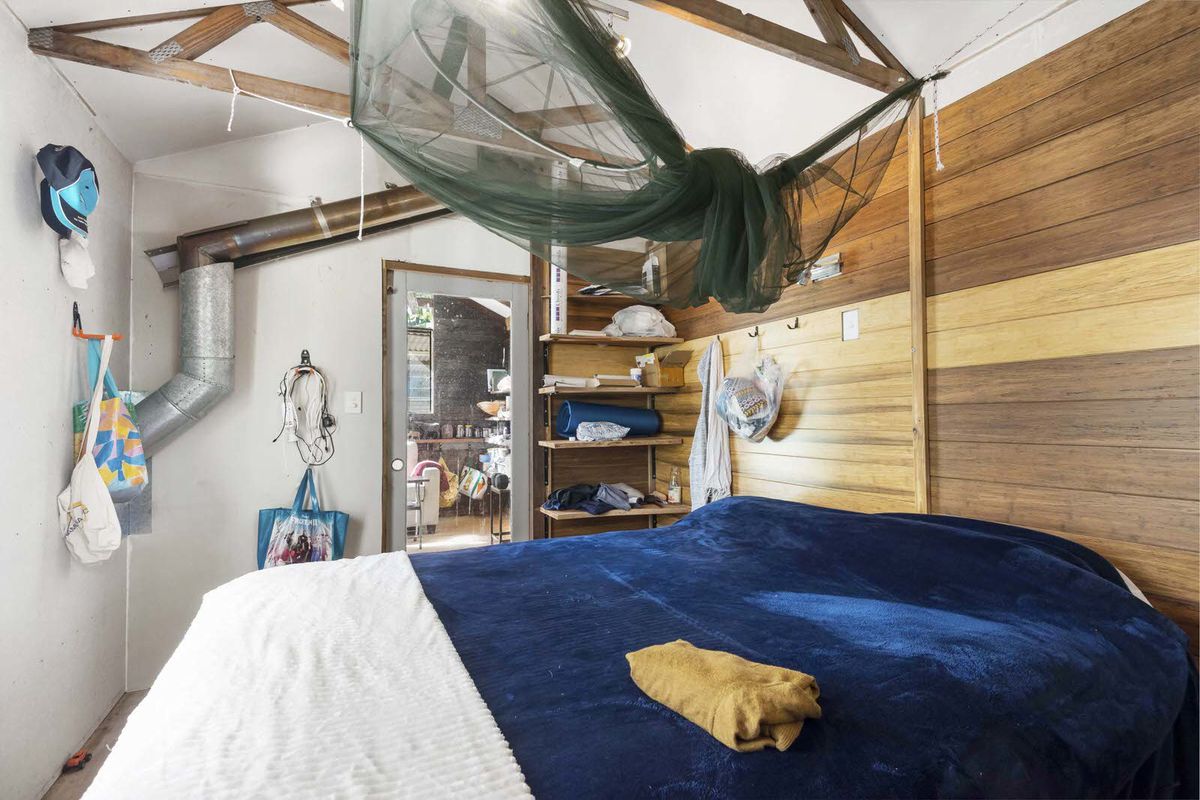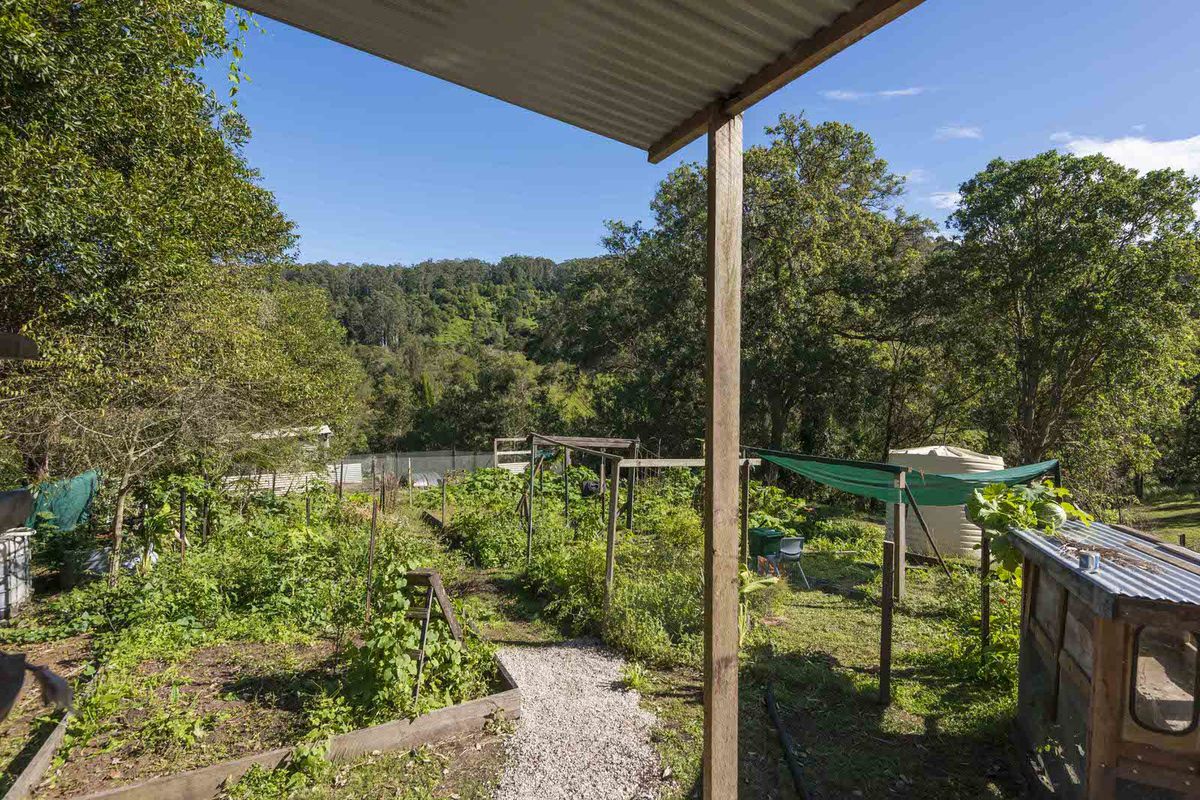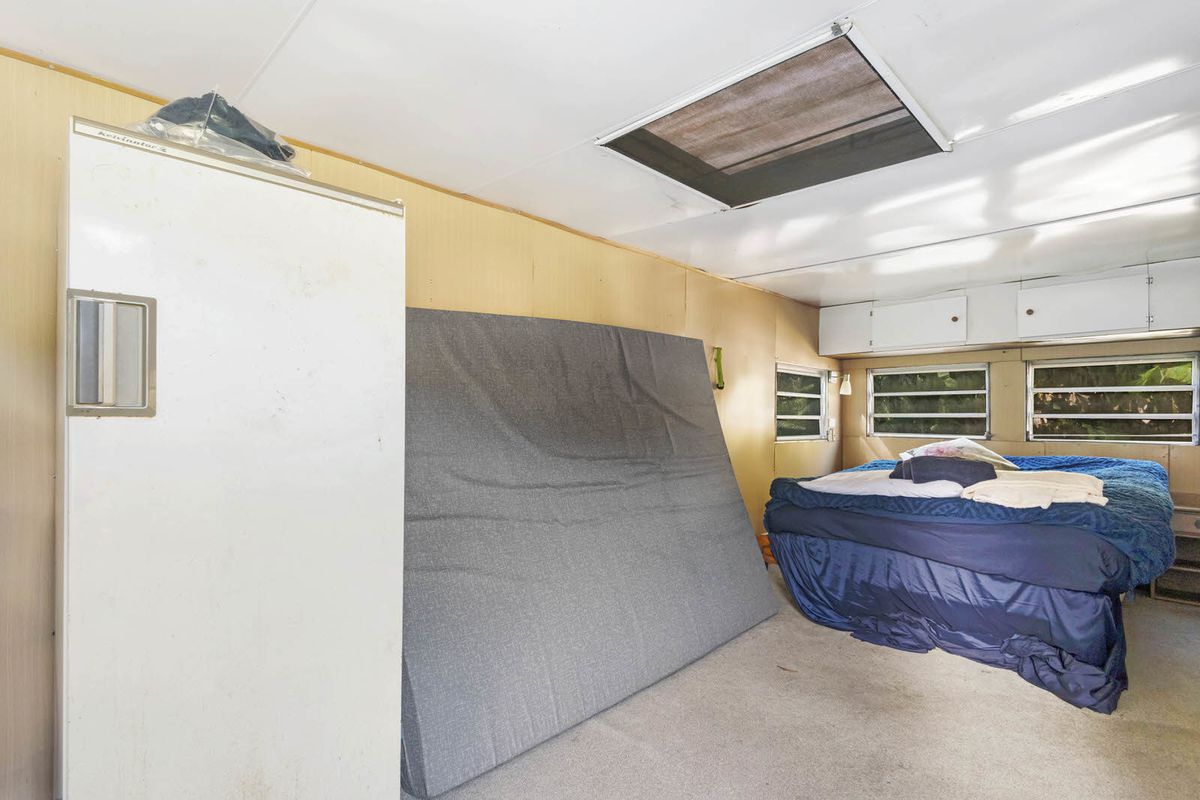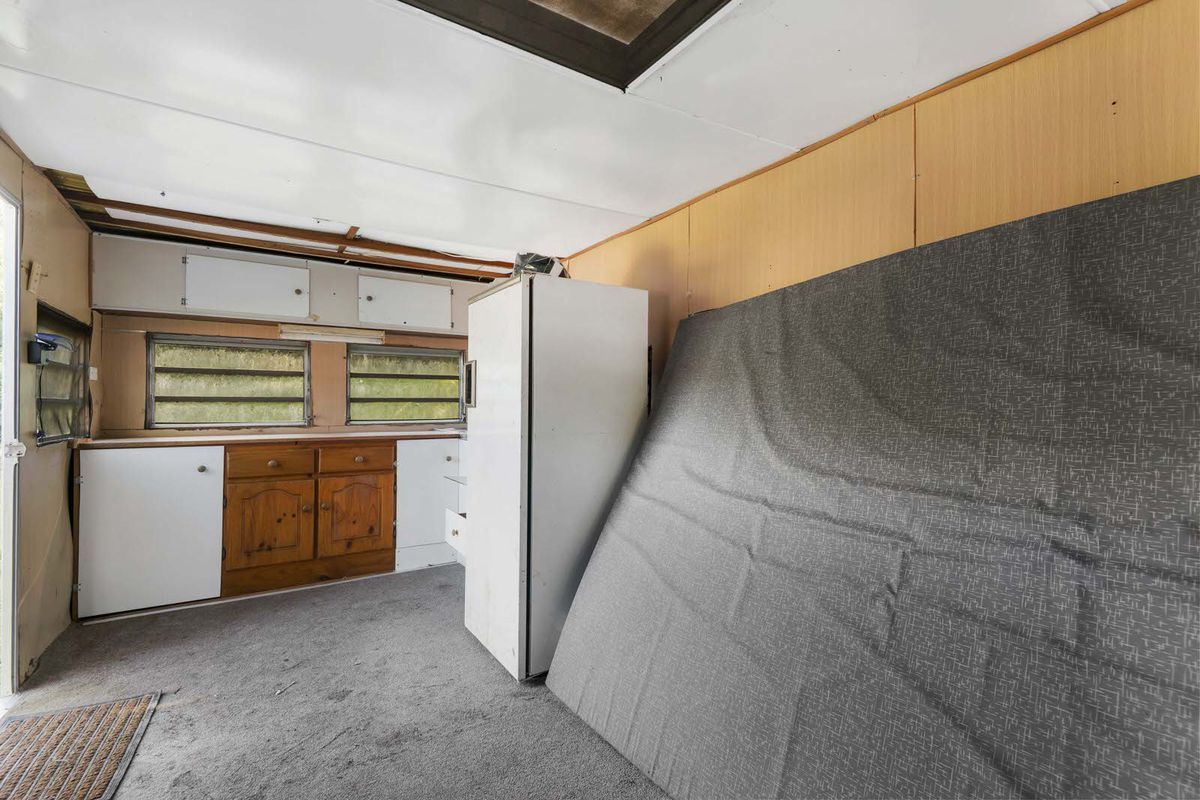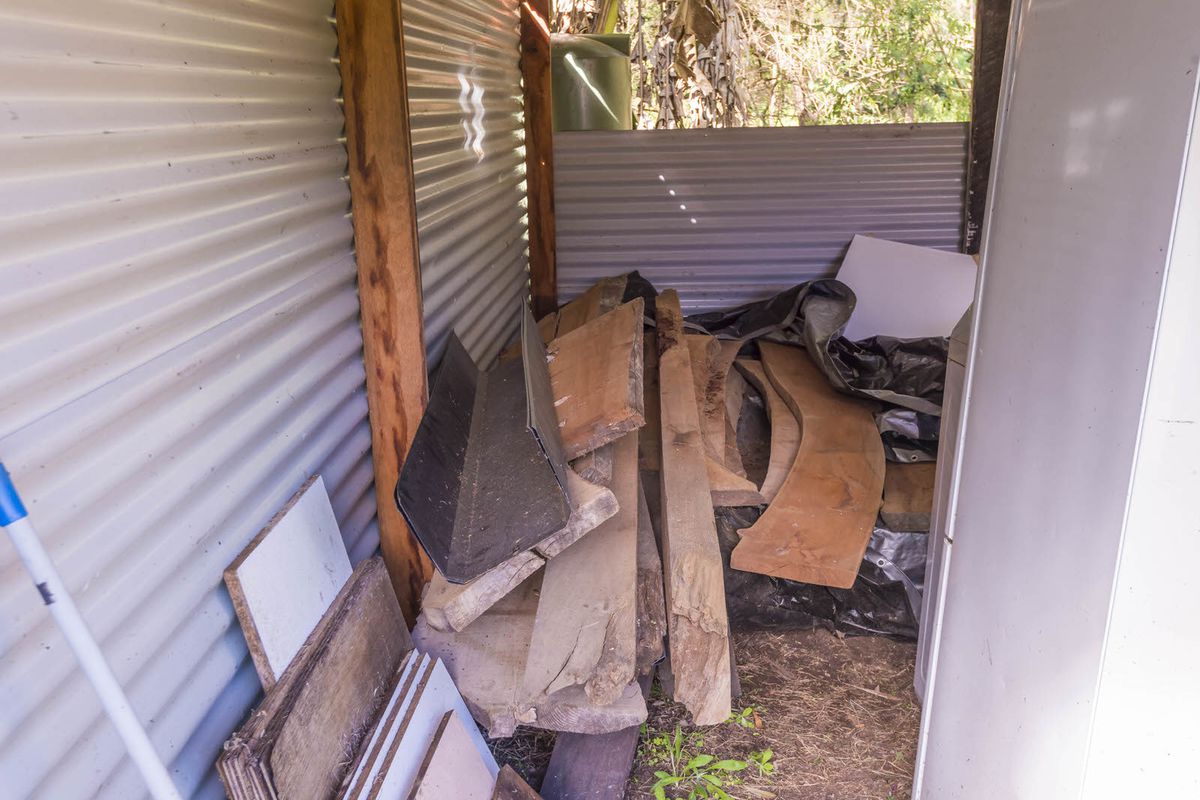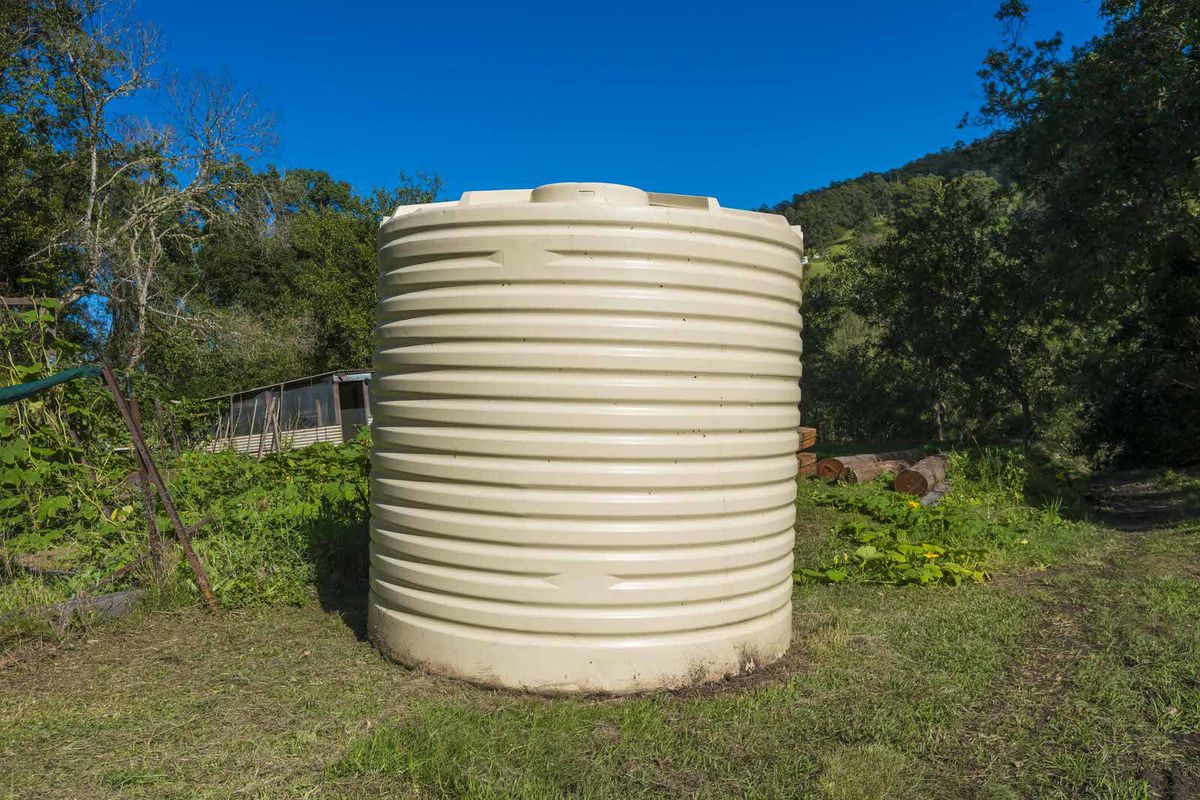 Description
This offering is quite unusual and exciting. 7.5 acres (2.85 ha) of truly beautiful heavily regenerated rainforest (completed by Landcare) full of palms and ferns, and interwoven with koala food-source / habitat and stabilizing vegetation. This is all flood-free land despite containing a sweet little creek, and being right next door to the Border Ranges enjoys seed dispersal of indigenous flora species all year round. The land also has a Registered Bore (Reg: Feb '22) divined twice and potable water.
For those looking for the ideal weekender, this has all the right attributes - affordable with a ready made 'shack' for short stayovers.
The little cabin and the two 20ft shipping containers (which stay) contain some real 'surprise goodies' for the savvy buyer, including a solar set up which can run a cold press juicer, mixmaster, toaster, coffee machine, huge tv, computers, phones, industrial vaccum and tools. It is fully off grid, recently upgraded and serviced. There's plywood under flooring over hardwood decking, and the bedroom and roof structure are insulated. It gets better there's a brand new kitchen setup in stainless steel, brand new bench top, oven & grill, 4 burner gas stove and an oxygenated water filter fitted to kitchen tap. There are 2 x fridges, a washing machine and dryer less than a year old both high-end and suited to solar and mains power. Add to this 2 x brand new 9,500 litre water tanks with fittings, plus a brand new composting Clivus Mulstrum toilet - the no fuss model with current building code specs and for 10 people.
You may be forgiven for thinking this is a building project. You would be correct! And here's the exciting part. For the price of this beautiful land (land value only), the vendor is hoping that a new buyer will complete the dream he started of building a beautiful home on the property. As an incentive he is throwing in all of the hardware and appliances listed above as well as...drumroll...
* Local hardwood beams and joists, purchased and milled locally
* Brand new roofing iron, heavy duty 48 zincalume 5x7m lengths 2x5m lengths.
* 22 lengths of the old tweed bowling alley flooring, 2.2m to 2.8m in length.
* Assorted Cedar slabs, 5x very large camphor slabs - seasoned and milled in
nearby Limpinwood
* 25 pieces of various timber and lengths - some 80mm thick, 1 approx 2.6m
x 1.4m cedar slabs
* Some posts and many smaller bits for shelving
* A pallet of pavers
* A ride-on-mower with new blades and recently serviced
* A Millard duel-axel caravan with internal plumbing (guest accommodation)
The vendor's plan was to finish the cabin as well as a 7 x 3.8m deck. And all the materials for this are on site, included in the sale, and ready to be used by the lucky new owner. This is a regretful sale, and the current owners have put loads of love and thought into this project - the materials being passed on are enough to build a substantial part of a sizeable new home.
Will you be the lucky recipient? Photos are due next week but why not register your interest now.
Call Samara Burcher today for your private inspection on 0429 806 288
Property Location